PC/HDTV Pattern Generator

save 15%




A Video Pattern Generator with a wide variety of PC/HDTV pattern options which provide stable test signals. It provides over 27 different test patterns that can be used as an industrial-standard signal source for testing, broadcasting and troubleshooting.

The PC/HDTV Pattern Generator's output format is analog RGBHV/YPbPr via HD-15 VGA connector. A wide range of PC/HDTV output resolutions are available including PC: VGA, SVGA, XGA, WXGA, SXGA; and HD: 480p, 576p, 720p, 1080i. A convenient OSD indicates the current output resolution and refresh rate. It is ideal for use with LCD, PDP, CRT monitors or projectors that are equipped with PC input.

Test patterns include Color Bar, Multiburst, Circle and Crosshatch. For the full list of available test patterns, please refer to the product manual (linked below).

| | | | |
| --- | --- | --- | --- |
| Unit Dimensions: | 14.0 x 7.7 x 3.0 cm | Shipping Weight: | 0.79 kg |
| Location: | NSW, Australia | Item Type: | |
| Condition: | New | Warranty : | 12 Months |
| Manual : | User Manual (307.31 KB) | | |
Features:
The output format is analog RGBHV/YPbPr via HD-15 VGA connector
Provides a wide range of PC/HDTV output resolutions
Generates 27 test patterns including most useful test patterns in Video/PC industry, such as Color bar, Multiburst, Circle, Crosshatch
OSD indicates output resolution and refresh rate
Output can be reset to one of the two factory default modes : 1024x768 or 720p
Selectable output refresh rate up to 85 Hz
Compact size, sturdy metal case
Easy to operate push buttons
Specifications:
Output Format: RGBHV, YPbPr
Output Connector: HD 15 Female
Output Signal: RGB @ 0.7Vp-p, H&V Sync @ 3Vp-p, Y @ 1Vp-p, Pb,Pr @ 0.7Vp- p 75 ohm
Weight (g): 400
Dimensions (mm): 77 (W) x 30 (D) x 146 (H)
Power Source: 5VDC @ 2A
Power Supplies:
Multi-Voltage Power Supply : 100 - 240VAC to 5V DC 2.6A Switch Mode Power Supply - Center Positive
Connects From :
Connects To :

Component - RGB & YCrCb/YPrPb (TV)
VGA 15pin D-Sub (31K+)
Component - RGB & YCrCb/YPrPb (HDTV)
| Converts From : | Converts To : |
| --- | --- |
| | |
1 x PC/HDTV Pattern Generator
1 x Product Manual
1 x VGA Cable
1 x VGA to 3 RCA
1 x 100-240VAC to 5V DC 2.6A Switch Mode Power Supply (Center Positive)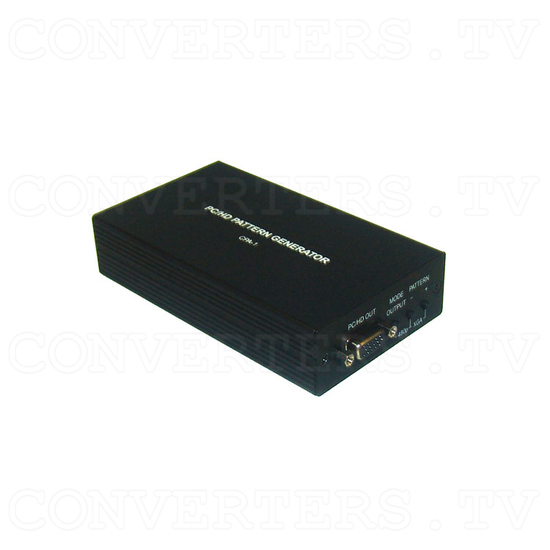 PC/HDTV Pattern Generator - Full View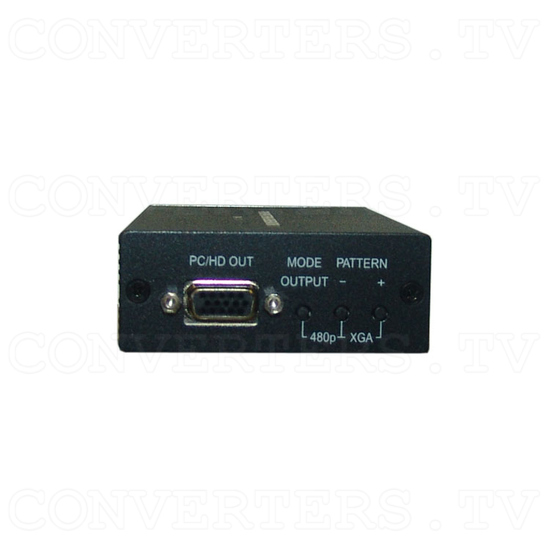 PC/HDTV Pattern Generator - Front View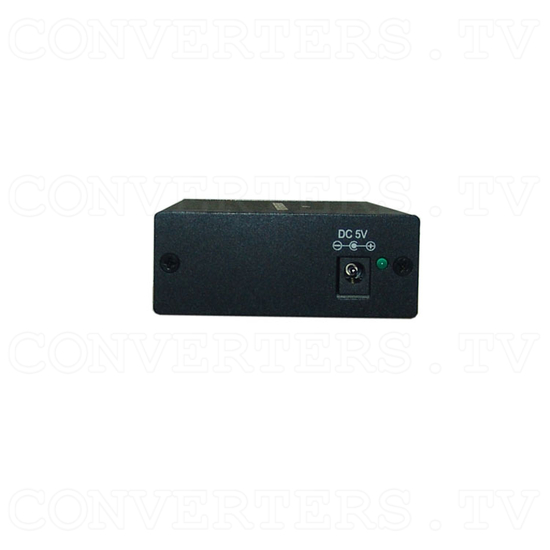 PC/HDTV Pattern Generator - Back View
PC/HDTV Pattern Generator - VGA Cable
PC/HDTV Pattern Generator - VGA to 3 RCA
PC/HDTV Pattern Generator - Power Supply 110v OR 240v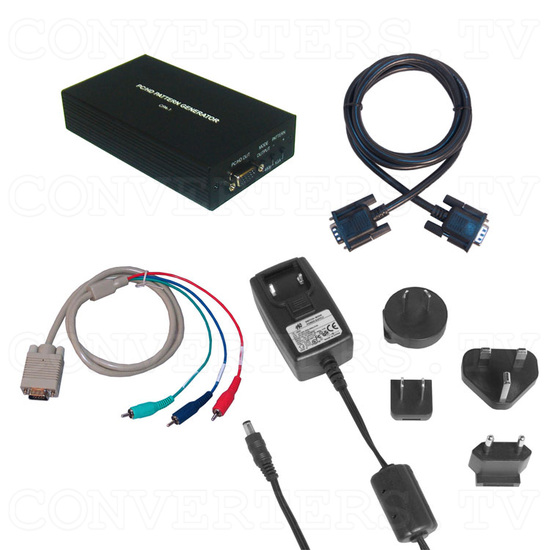 PC/HDTV Pattern Generator - Full Kit