Component 4 In 4 Out Matrix with Digital and Analog Audio

save 22%





The Component 4 In 4 Out Matrix with Digital and Analog Audio provides an excellent solution for connecting multiple devices and displays together via Component Video, as well as distributing Audio signals. The matrix box has options for both Digital (Coaxial) and Analog (Left/Right) audio Input and Output, giving you greater flexibility when it comes to audio distribution. Supports high resolution input/output up to 1080p.

Each of the four audio/video sources can be directed to any one of the four outputs, making the Matrix box very versatile and flexible. You could input one source device and output to up to four displays simultaneously, or you could input multiple source devices and output to one single display, with the ability to switch between sources for display on the connected screen. The device supports any HD sources with Component Video output such as Digital DVD and Blu-Ray players, Set-Top Boxes and Game Consoles. With this Matrix box, there are numerous possibilities making it the perfect solution for your Video/Audio distribution needs.

The matrix is easy to install and operate. Ideal for use by Professional Advertisers, Academic Lecturers and Teachers, Business and Entertainment groups or for enhancing private Home Theatre setups. The unit can be hands-on or fully remote controlled, making for easy and simple operation for display of your selected video devices.

| | | | |
| --- | --- | --- | --- |
| Unit Dimensions: | 44.0 x 12.0 x 4.5 cm | Shipping Weight: | 2.40 kg |
| Location: | NSW, Australia | Item Type: | |
| Condition: | New | Warranty : | 12 Months |
| Certificates : | CE, CTick, UL | Manual : | User Manual (271.75 KB) |
Features:
Provides 4 by 4 matrix input/output of Component (YPbPr/YCbCr) video and L/R & Coaxial digital audio signal
Buffered video and audio output
Input source LED indicators on each output select
Ideal for home theater integration, conference room and retail stores
Supports high resolution input/output: HDTV: 480i, 576i, 480p, 576p, 1080i, and 1080p
Supports analog stereo L/R audio input and output
Support Coaxial audio input and output
IR remote control
RS-232 control
Specifications:
Input Ports: 4 x Component (YPbPr/YCbCr) + Coaxial & L/R Audio
Output Ports: 4 x Component (YPbPr/YCbCr) + Coaxial & L/R Audio
Input Resolution: 480i / 480p/576i / 576p/720p/1080i / 1080p@50Hz/60Hz
Output Resolution: 480i / 480p/576i / 576p/720p/1080i / 1080p@50Hz/60Hz
12V DC power supply
Dimensions: 440 (W) x 120 (D) x 45(H)mm
Weight: 1.7 Kgs
Power consumption: 6w (max)
| Converts From : | Converts To : |
| --- | --- |
| | |
1 x Component 4 input : 4 output Matrix w/Digital & Analog Audio
1 x Product Manual
1 x 100-240VAC to 12V DC 1.25A Switch Mode Power Supply (Center Positive)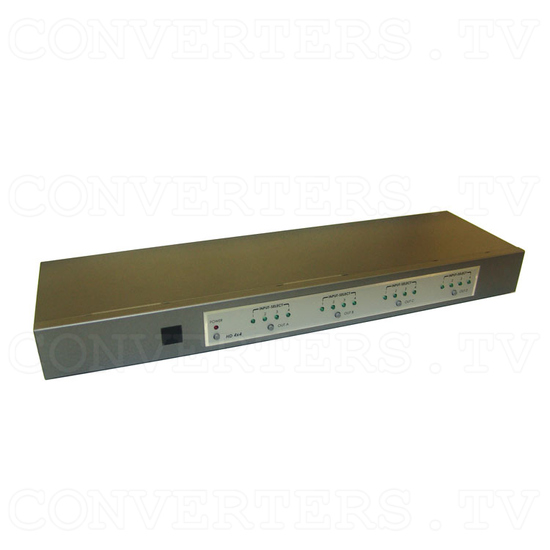 Component 4 In 4 Out Matrix with Digital and Analog Audio - Full View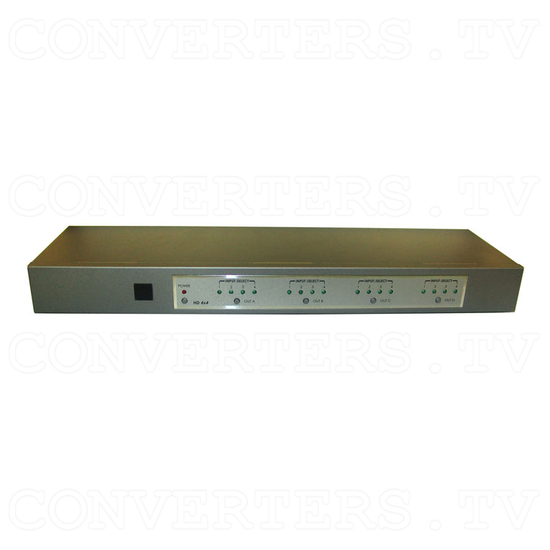 Component 4 In 4 Out Matrix with Digital and Analog Audio - Front View
Component 4 In 4 Out Matrix with Digital and Analog Audio - Back View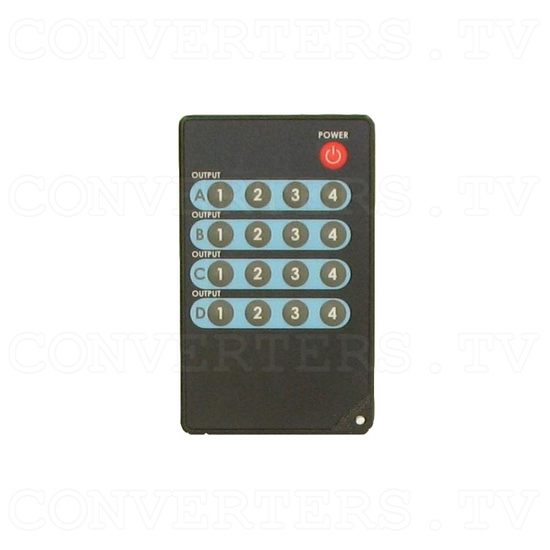 Component 4 In 4 Out Matrix with Digital and Analog Audio - Remote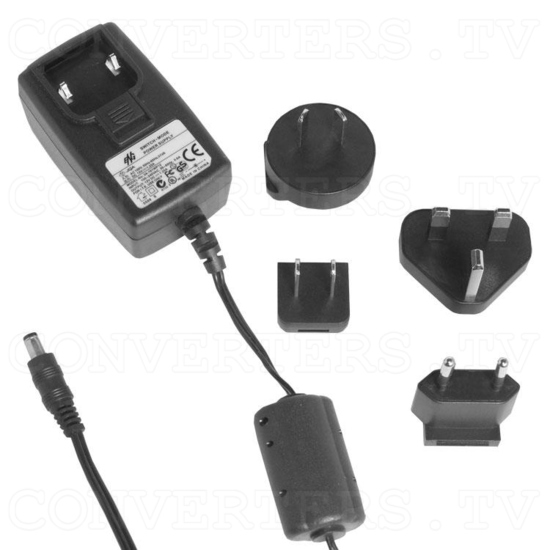 Component 4 In 4 Out Matrix with Digital and Analog Audio - Power Supply 110v OR 240v
Component 4 In 4 Out Matrix with Digital and Analog Audio - Full Kit