Network IP Digital Media Player

save 38%




Network IP Digital Media Player provides the solution for both file data transfer and update via the Internet. It allows you to upload multimedia content to a Compact Flash (CF) Card by just typing the IP address through the internet.

Network IP Digital Media Player is fully compatible with most Internet network connections like Ethernet, Fixed IP address, ADSL PPPoE, Dynamic IP(DDNS) etc.

The unit allows you to view content on any TV display or monitor with audio, and you can also access your files without a PC. The Network IP Digital Media Player is fully remote controlled for easy selection of files and output displays.

| | | | |
| --- | --- | --- | --- |
| Unit Dimensions: | 17.2 x 11.0 x 3.0 cm | Shipping Weight: | 0.75 kg |
| Location: | NSW, Australia | Item Type: | |
| Condition: | New | Warranty : | 12 Months |
| Certificates : | CE, UL | Manual : | User Manual (386.58 KB) |
Features:
NTSC/PAL selectable.
Supports Composite, S-Video and VGA Video displays.
Digital Audio output for connection to Audio Amplifier
Supports CF(Compact Flash) Card for media files.
Supports multiple Photo, Music and Movie file formats.
RJ45 connection for Internet connection.
Ethernet RJ-45, 10/100 Base-T.
Network Remote Control through IE Browser.
Embedded FTP Server (Upload, Delete, Download, Rename Files of CF Card.
Network Services: HTTP(user interface), FTP(manage files), PPPoE(Fixed IP address recommended) Dynamic DNS and Firewall Port forwarding-virtual IP addresses)
Supports WIN 98SE, 2000, ME, XP (Microsoft IE 5.5/6)
English Only Software operation.
Specifications:
Video System: NTSC/PAL.
Video Outputs: Composite, S-Video, VGA 15 pin D-sub.
Audio Outputs: RCA Phono-jack.
Video Resolution: 640x480 to 1600x1200.
Internet Output: RJ-45.
Power Supply: 5vDC 2A
Connects From :
Connects To :

Composite - RCA / AV (TV)
S-Video (TV)
VGA 15pin D-Sub (31K+)
RJ-45 Control Telnet/WebGUI

Composite - RCA / AV (TV)
S-Video (TV)
VGA 15pin D-Sub (31K+)
RJ-45 Control Telnet/WebGUI
Converts From :
Converts To :

VGA (640 x 480 @ 4:3)
SVGA (800 x 600 @ 4:3)
XGA (1024 x 768 @ 4:3)
SXGA (1280 x 1024 @ 5:4)
UXGA (1600 x 1200 @ 4:3)

PAL B
NTSC M - NTSC 3.58
NTSC N - NTSC 4.43
PAL D
PAL N
PAL G
PAL H
PAL I
PAL K
PAL M
1 x Network IP Digital Media Player
1 x Product Manual
1 x S-Video - Super Video Cable (Male to Male)
1 x Line Jack to Stereo AV Cable
1 x Software
1 x RJ-45 Cable
1 x Remote Control
1 x Operating Manual
Network IP Digital Media Player - Full View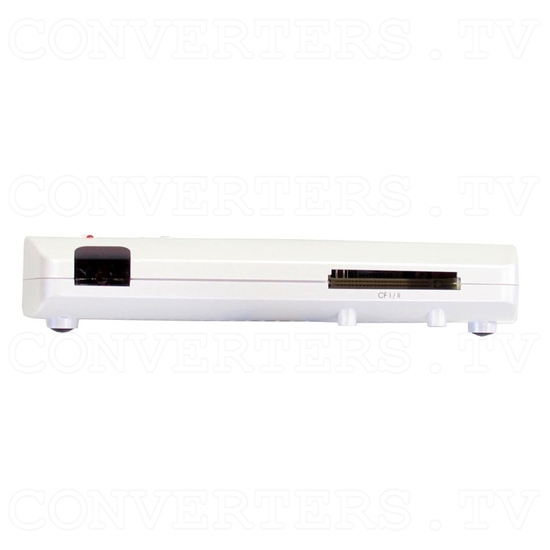 Network IP Digital Media Player - Front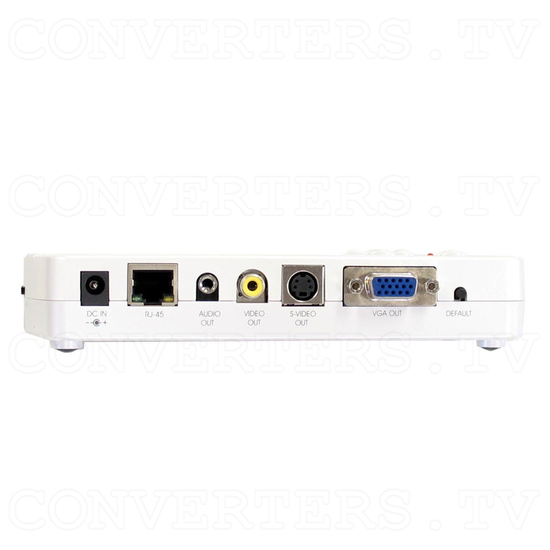 Network IP Digital Media Player - Back View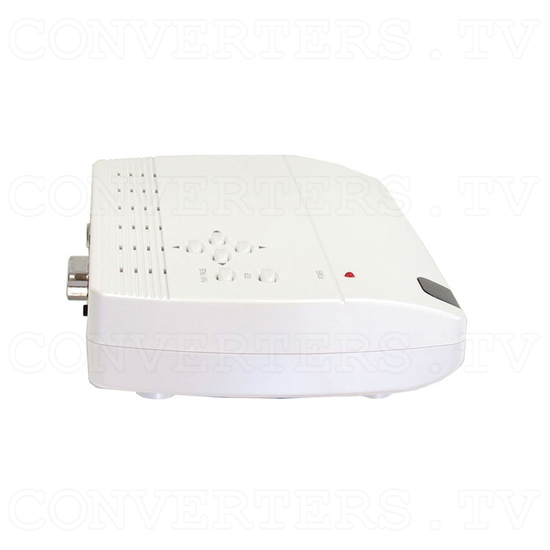 Network IP Digital Media Player - Left View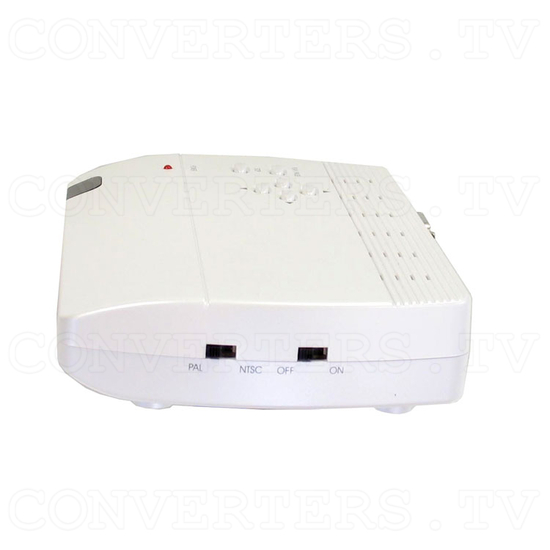 Network IP Digital Media Player - Right View
Network IP Digital Media Player - Top View
Network IP Digital Media Player - Remote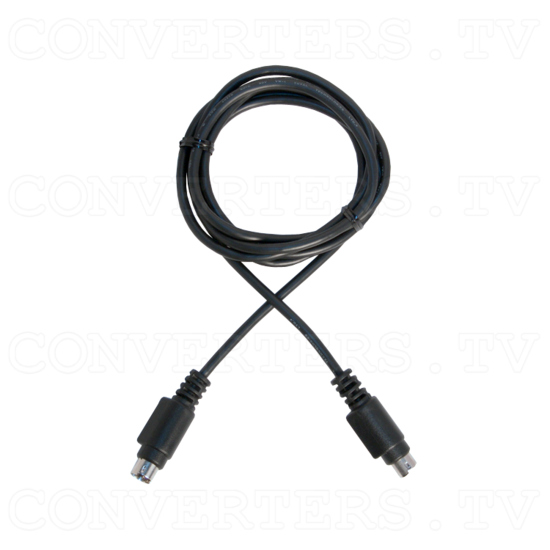 Network IP Digital Media Player - S-Video - Super Video Cable (Male to Male)
Network IP Digital Media Player - Line Jack to Stereo AV Cable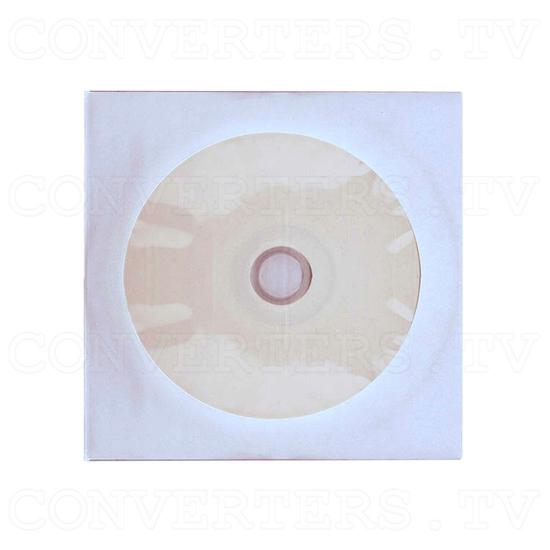 Network IP Digital Media Player - Software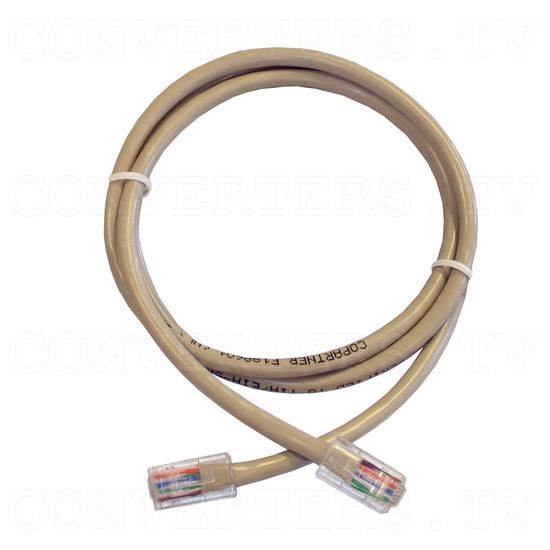 Network IP Digital Media Player - RJ-45 Cable
Network IP Digital Media Player - Power Supply 110v OR 240v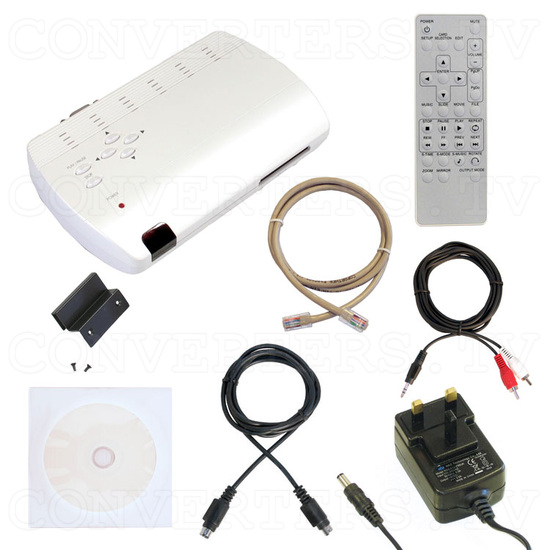 Network IP Digital Media Player - Full Kit