Car Navigation Screen Dual Video PAL NTSC to RGB Converter

save 34%




Car Navigation Screen Dual Video PAL NTSC to RGB Converter allows you to convert or upgrade your car's new LCD screen or navigation system to allow the viewing of video(DVD's, TV, Playstation 2, etc), as well as having the capability to use a reverse camera with this Plug & Play converter.

This unit has 2 video inputs and will convert video signals from NTSC/PAL/SECAM into RGB/Sync or RGBsB(Sync On Green). This multisystem converter can convert from PAL input to NTSC output or NTSC input to PAL output.

A reversing camera can easily be used by simply connecting the 12V triggering switch to the reverse lights. This will switch the reverse camera on to allow the display of the camera on the LCD screen when the car is put into reverse.

The unit has an internal jumper used to switch the polarity of synchronisation. The jumper is labeled 1 to 3 from top to bottom. If you have the jumper on 1 and 2 it will be set to "Negative Sync" and if the jumper is on 2 and 3 it will be set to "Positive Sync".

| | | | |
| --- | --- | --- | --- |
| Unit Dimensions: | 15.5 x 7.5 x 3.0 cm | Shipping Weight: | 0.51 kg |
| Location: | NSW, Australia | Item Type: | RGB Converters |
| Condition: | New | Warranty : | 12 Months |
| Manual : | User Manual (914.59 KB) | | |
Features:
Digital decoding and encoding ensures the best conversion quality.
Converts NTSC/PAL/SECAM composite video to RGB/Sync or RGSB(Sync on Green).
Video field conversion 50Hz to 60Hz selectable through SW2 switch on the PC Board.(ie, accept PAL input with NTSC output).
6MB field memory.
Input System auto detection.
RGBS input loop through.
Sync polarity switchable between positive and negative.
Specifications:
Inputs:
Video Input: 1Vp-p 75ohm RCA jack x 1.
RGBS Input: Pass through.
Outputs:
RGB: 0.7Vp-p 75ohm 9-pin D Female connector.
Sync: 3Vp-p positive or negative polarity.
Power supply: DC 12V Center positive.
Current (Full Load): 32mA
Dimensions: (D)148 x (W)77 x (H)30 mm.
Accessories: 1 x D-Sub 9-pin RGB bare wire and user manual.
Weight: 0.2kg
Operating Temps: 0C ~ 55C
Storage Temps: -20C ~ 70C
Connects From :
Connects To :

Composite - RCA / AV (TV)
Loose Wire Harness

RGB Separate Sync - RGBHV
RGB Sync on Green - RGsB
VGA 9 pin D-sub
Converts From :
Converts To :

PAL B
NTSC M - NTSC 3.58
NTSC N - NTSC 4.43
SECAM B
PAL D
PAL G
PAL H
PAL I
PAL K
SECAM D
SECAM G
SECAM H
SECAM K
SECAM K1
SECAM L
MESECAM

RGB Sync on Green RGsB
RGB Combined Sync - RGBH+V
1 x Car Navigation Screen Dual Video PAL NTSC to RGB Converter
1 x RGB Navigation Cable
1 x Product Manual
Car Navigation Screen Dual Video PAL NTSC to RGB Converter - Full View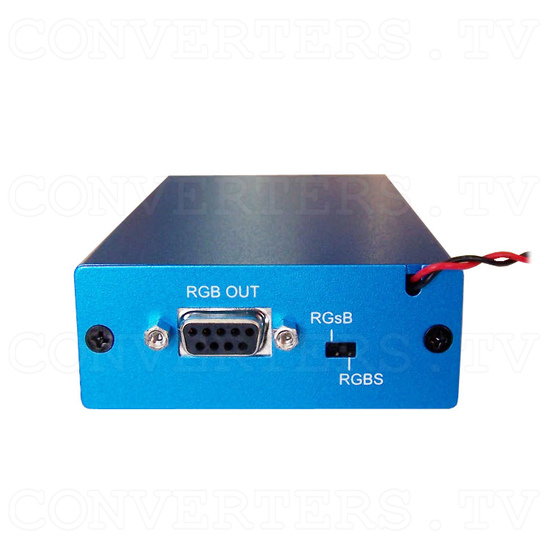 Car Navigation Screen Dual Video PAL NTSC to RGB Converter - Front View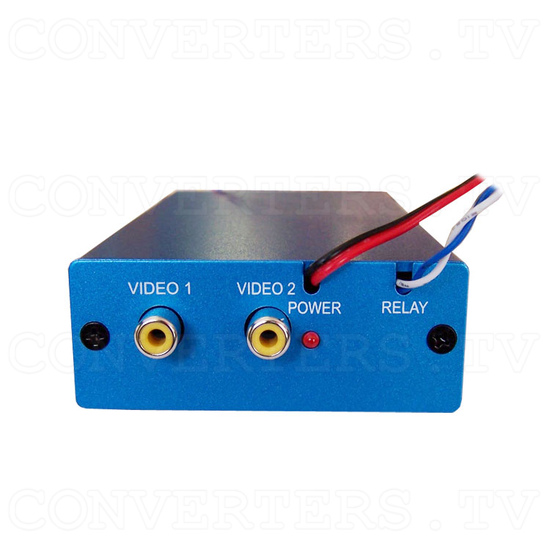 Car Navigation Screen Dual Video PAL NTSC to RGB Converter - Back View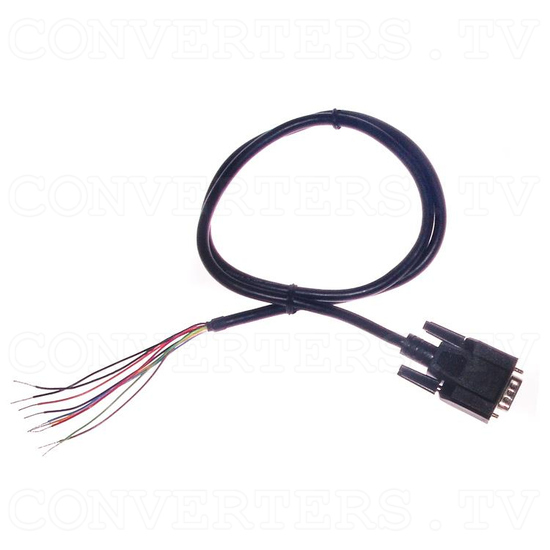 Car Navigation Screen Dual Video PAL NTSC to RGB Converter - RGB Navigation Cable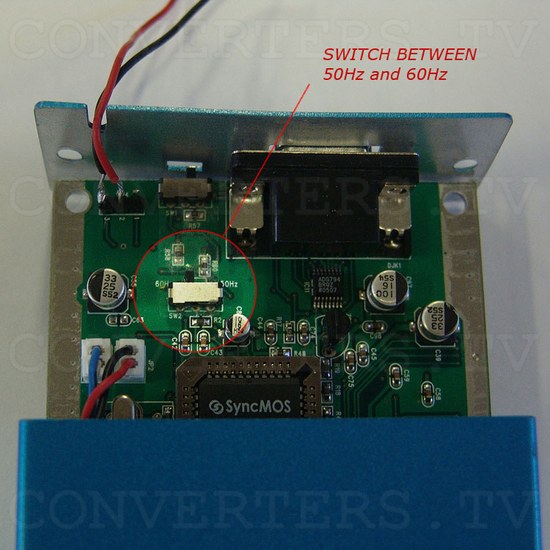 Car Navigation Screen Dual Video PAL NTSC to RGB Converter - Internal Switch - 50HZ to 60Hz
Car Navigation Screen Dual Video PAL NTSC to RGB Converter - Full Kit