Digital Optical Audio Switcher

save 22%




Digital Optical Audio Switcher designed for the signal selection from two digital optical inputs to one input, using Toslink (optical fiber) cables.

The unit has two separate Toslink (optical fiber) Input Ports. This allows you to connect your devices such as DVD Players, Blu-Ray players and Audio amplifiers to the unit, and output to your connected audio equipment via Toslink cable. You can easily switch between the selected Input device by using the Input Selection switch on the side panel of the unit.

The Toslink optical fiber cables connected to both ends of the unit can run up to 5 meters while still providing reliable and lossless audio signal transmission. The unit is extremely compact and easy to install. Recommended for either home or professional audio switching.

| | | | |
| --- | --- | --- | --- |
| Unit Dimensions: | 4.5 x 4.5 x 2.3 cm | Shipping Weight: | 0.21 kg |
| Location: | NSW, Australia | Item Type: | |
| Condition: | New | Warranty : | 12 Months |
| Certificates : | CE, CTick, UL | Manual : | User Manual (209.95 KB) |
Features:
Supports S/PDIF standard of digital audio transmission
Supports uncompressed 2-channel LPCM (Linear Pulse Code Modulation) audio signal
Supports compressed 2-channel and multi-channel Dolby and DTS audio signal
Provides electromagnetic-noise-free transmission
Easy to install and simple to operate
Specifications:
Input Ports: 2 x Toslink (optical fiber)
Output Port: 1 x Toslink (optical fiber)
Power Supply: 5V/0.36~0.5A DC (US/EU standards, CE/FCC/UL certified)
Dimensions (mm): 46 (W) x 45.5(D) x 23.5 (H)
Weight: 22g
Chassis Material: Plastic
Colour: White
Operating Temperature: Operating from 0°C~48°C
Please Note:
Power supply available in 110V or 220V (please mention the type you require when ordering)
Power plug adapter available for most countries (please mention the type you require when ordering)
Power Supplies:
Multi-Voltage Power Supply : 100-240VAC to 5V DC 1A Switch Mode Power Supply Centre Positive - Aus Plug
| Connects From : | Connects To : |
| --- | --- |
| | |
| Converts From : | Converts To : |
| --- | --- |
| | |
1 x Digital Optical Audio Switcher
1 x Product Manual
1 x Switch Mode Power Supply 100-240vAC to 5vDC 1A (Centre Positive)
Digital Optical Audio Switcher - Full View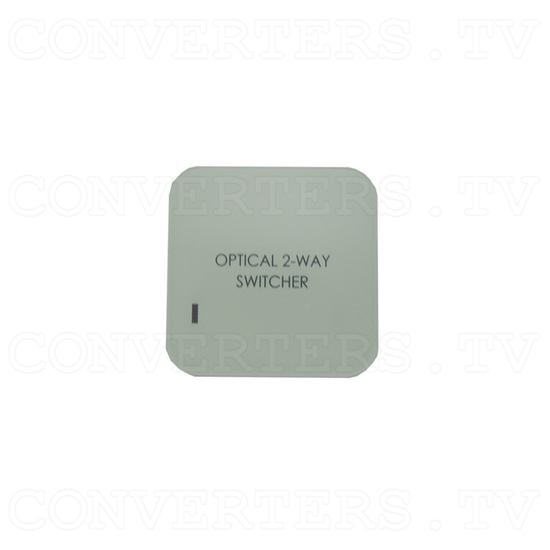 Digital Optical Audio Switcher - Top View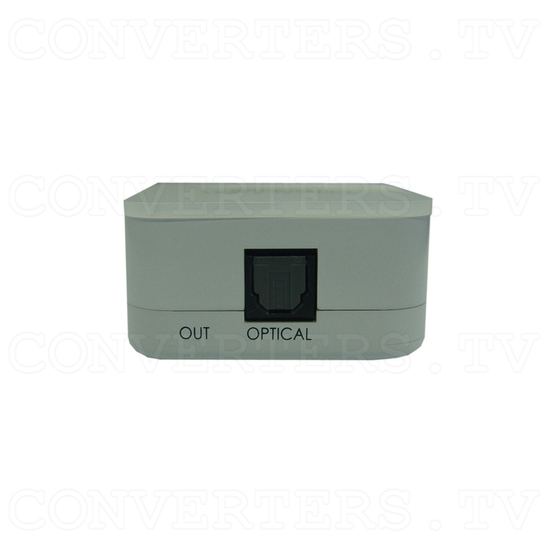 Digital Optical Audio Switcher - Side 1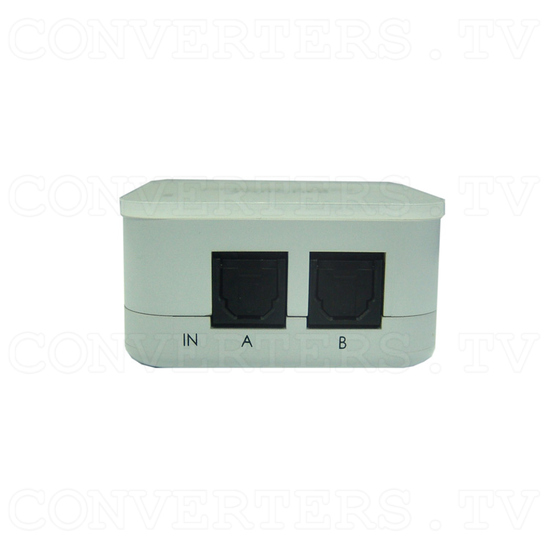 Digital Optical Audio Switcher - Side 2
Digital Optical Audio Switcher - Side 3
Digital Optical Audio Switcher - Full Kit