USB to HDMI Converter with RJ45

save 14%




The USB (Universal Serial Bus) to HDMI Converter with RJ45 is designed to allow you to use your HDMI TV as the primary display for your PC, using a USB 2.0 port. The ethernet port allows you to share a HDMI display with multiple users through your existing office or home network.

The unit is suitable for a variety of applications including home theater, digital signage, and educational purposes.

| | | | |
| --- | --- | --- | --- |
| Unit Dimensions: | 11.0 x 9.0 x 3.0 cm | Shipping Weight: | 0.85 kg |
| Location: | NSW, Australia | Item Type: | |
| Condition: | New | Warranty : | 12 Months |
| Certificates : | CE, CTick, UL | Manual : | User Manual (1.12 MB) |
Features:
Move the complete PC operation environment onto your TV (up to 100 meters away from computer). Original PC monitor can display different content than TV
Allow a TV to function as the PC's primary display
Extend or mirror video through network or USB cable to an HDMI display, including both video and audio output signals
Share HDMI displays with multiple users through your existing office or home IP network
Add an HDMI display to your computer through a USB 2.0 port
Supports mirror and extended video modes
Friendly interface for easy configuration and monitoring
Specifications:
Input Ports: 1 x Mini USB, 1 x Ethernet
Output Ports: 1 x HDMI, 2 x USB
Extender Ports: 2 x USB
Power Supply: 5VDC/2.6A (US/EU standards, CE/FCC/UL certified)
ESD Protection: Human body model: ± 10kV (air-gap discharge), ± 6kV (contact discharge), Core chipset ± 2kV
Dimensions (mm): 210(W) x 91(D) x 30.5(H)
Weight(g): 220
Chassis Material: Aluminum
Color: Metal Black
Operating Temperature: 0°C-40°C
Storage temperature: -20°C-60°C
Relative Humidity: 20-90% RH (no condensation)
System Requirements:
2.4 Ghz CPU with 1 GB RAM for optimal performance
Operating Systems: Windows 2K SP4, Windows XP Home or Professional 32 bits SP2, Windows Vista 32 bits
Extending through a USB port: Available USB 2.0 port with USB to mini USB cable
Extending through a network: Available Ethernet port on home, business or office network with RJ-45 cable
Keyboard and Mouse for extra pair of control tool
Power Supplies:
Multi-Voltage Power Supply : 100 - 240VAC to 5V DC 2.6A Switch Mode Power Supply - Center Positive
Connects From :
Connects To :

USB (PC) Type A Device Ports
RJ-45 Ethernet
Converts From :
Converts To :

VGA (640 x 480 @ 4:3)
SVGA (800 x 600 @ 4:3)
XGA (1024 x 768 @ 4:3)
SXGA (1280 x 1024 @ 5:4)
UXGA (1600 x 1200 @ 4:3)
WXGA HD (1280 x 720 @ 16:9)
HDTV 480p
HDTV 576p
HDTV 720p
HDTV 1080p
HDTV 1080i
WUXGA (1920 x 1080 @ 16:10)
HDTV 480i
HDTV 576i

VGA (640 x 480 @ 4:3)
SVGA (800 x 600 @ 4:3)
XGA (1024 x 768 @ 4:3)
SXGA (1280 x 1024 @ 5:4)
UXGA (1600 x 1200 @ 4:3)
WXGA HD (1280 x 720 @ 16:9)
HDTV 480p
HDTV 576p
HDTV 720p
HDTV 1080p
HDTV 1080i
WUXGA (1920 x 1080 @ 16:10)
HDTV 480i
HDTV 576i
1 x USB to HDMI Converter w/RJ45
1 x Software
1 x Product Manual
1 x 100-240VAC to 5V DC 2.6A Switch Mode Power Supply (Center Positive)
USB to HDMI Converter with RJ45 - Full View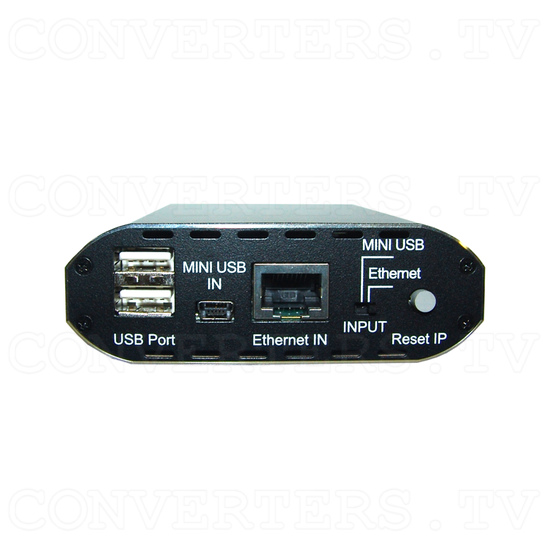 USB to HDMI Converter with RJ45 - Front View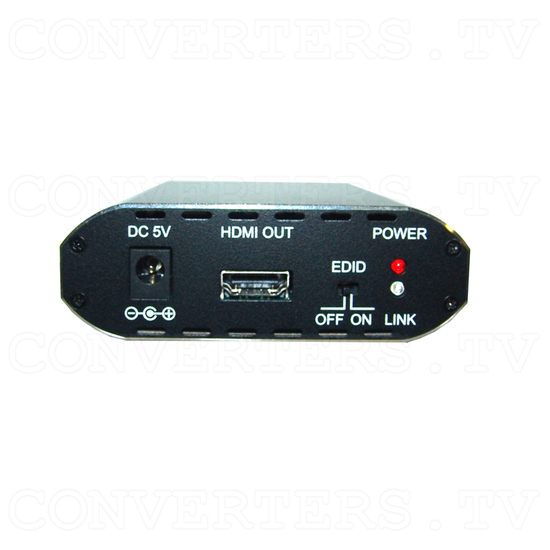 USB to HDMI Converter with RJ45 - Back View
USB to HDMI Converter with RJ45 - Software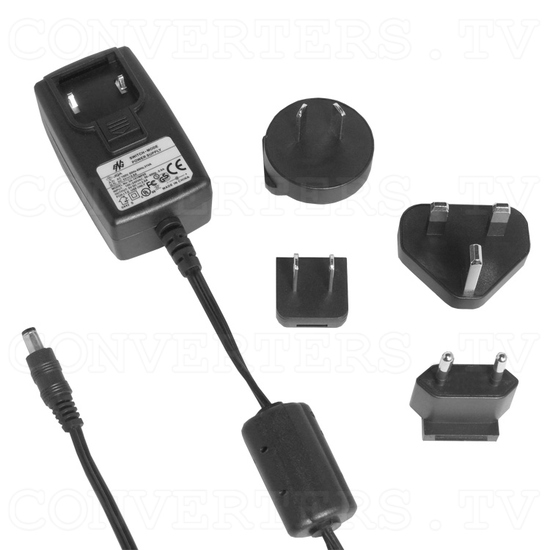 USB to HDMI Converter with RJ45 - Power Supply 110v OR 240v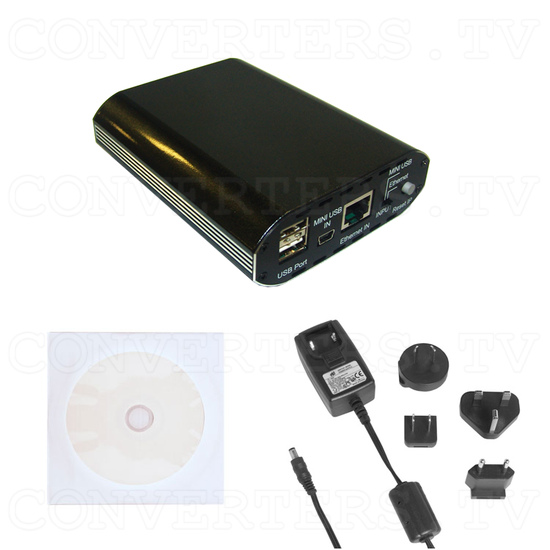 USB to HDMI Converter with RJ45 - Full Kit