| | |
| --- | --- |
| | RGB - CGA, EGA, HD to VGA Converter |
| | |
| --- | --- |
| This product has been replaced by : | View other products in this category |
The RGB, CGA, EGA, HD to VGA Converter PCB board is designed for application in Industry and Gaming. Used for the easy upgrade of old monitors to modern display screens. It accepts and converts input signal timings of CGA, EGA, High Definition 480–1080p/i and VGA for output at resolutions of slectable VGA, SVGA, XGA or HDTV.

It has a high compatibility with the majority of Video Systems as found in Industrial CNC machinery and Gaming cabinets. The output will support all CRT, LCD and PDP monitors. Now the retro-fit of older, superceded monitors is easy. The upgrade replacement monitors can also be better utilised for superior display of information and video using OSD options and colour adjustment pots.

Complete with two VGA D-sub outputs, available input connections are RGBS, RGBHV and Component RGB. Manual input selection by on-board push button controls and auto detection of the connected input signal timing allows for easy connection of the video source.

| | | | |
| --- | --- | --- | --- |
| Unit Dimensions: | 11.5 x 10.5 x 2.0 cm | Shipping Weight: | 0.78 kg |
| Location: | NSW, Australia | Item Type: | |
| Condition: | New | Warranty : | 5 Years |
| Certificates : | CE, CTick, UL | Manual : | User Manual (834.54 KB) |
Features:
Supports CGA / EGA / VGA / YCbCr / YPbPr signal inputs
Input Connection (selectable): RGBS- 5 pin, RGBHV- 8 pin, VGA- 15 pin, Component RGB– 3AV.
Output Connection: Dual VGA- 15 pin, Dual VGA- 12 pin.
Supports VGA Output : VGA (640x480), SVGA (800x600), XGA (1024x768), HDTV (1360x768)
Input Signal Auto Scan: CGA (14.5-16.5KHz) / EGA (23.5-25.5KHz) / VGA (30.5-32.5KHz)
Input Signal Auto Scan YCbCr / YPbPr: (480i, 576i, 720i, 1080i, 480p, 576p, 720p, 1080p)
English and Chinese On Screen Display menu.
Supports Output Resolution control, Position control & Zoom control.
Digital 24-bit A/D converter for true 16.7-million color conversion.
Supports all VGA monitors (CRT, LCD, PDP)
Operating Temperature -10C ~ +50C
Supports Gaming: ICB CM99, CYE, Amatic, Jolly Joker, Cuty Line, Dyna X, Psikyo, Bigigo
Supports CNC Machinery: Drilling, EDM's, Lathes, Milling, Routers, Cutting, Welding, Grinding
Specifications:
Power: DC5V 2A ± 0.5v (P7 or P9)
Input CGA signal: 14.5-16.5K Auto scan (P3 or P11 or P10)
Input EGA signal: 23.5-25.5K Auto scan (P3 or P11 or P10)
Input VGA signal: 30.5-32.5K Auto scan (P10 or P11)
Input YPbPr signal: 480p,576p,720p,1080p Auto scan (P2)
Input YCbCr signal: 480i,576i,720i,1080i Auto scan (P2)
Output VGA signal: VGA-640*480, SVGA-800*600, XGA-1024*768, HDTV-1360*768
(P4 and P13)
User control
Menu Key: Input Switch, Image Zoom, Image Position, Output Resolution
RGB gain adjust: RGB VR Pots
Connects From :
Connects To :

RGB Combined Sync - RGBH+V
RGB Separate Sync - RGBHV
CGA (15K)
VGA 15pin D-Sub (31K+)
Component - RGB & YCrCb/YPrPb (HDTV)
Converts From :
Converts To :

VGA (640 x 480 @ 4:3)
EGA (24K)
SVGA (800 x 600 @ 4:3)
XGA (1024 x 768 @ 4:3)
HDTV 480p
HDTV 576p
HDTV 720p
HDTV 1080p
HDTV 1080i
HDTV 480i
HDTV 576i
CGA Compatible 15K Video Source
RGB Combined Sync - RGBH+V
RGB Separate Sync - RGBHV
RGB 31K
CGA Combined Sync (15khz)
CGA Separate Sync (15khz)

VGA (640 x 480 @ 4:3)
SVGA (800 x 600 @ 4:3)
XGA (1024 x 768 @ 4:3)
1 x RGB - CGA, EGA, HD to VGA Converter
1 x Power cable - 2 pin connector
1 x Product Manual
2 x VGA Cable
1 x 8 pin RGB cable
1 x Set PCB Mounting Feet (4pcs)
1 x 5 Pin RGB Cable
1 x Open Wire Power Cord
1 x Product Manual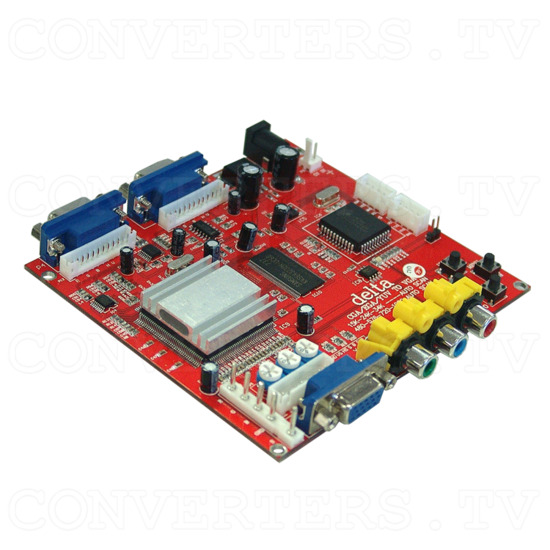 RGB - CGA, EGA, HD to VGA Converter - Full View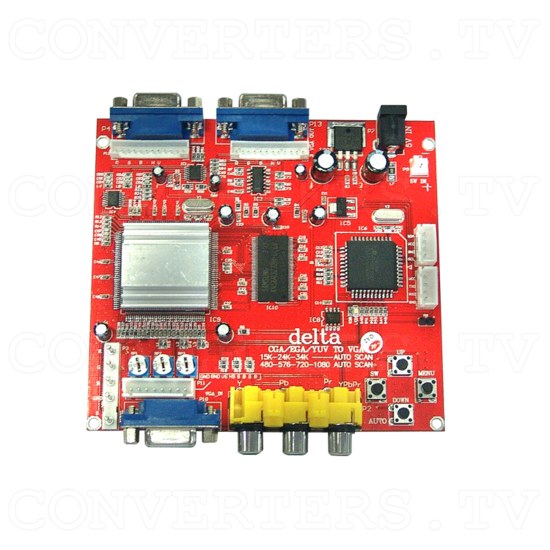 RGB - CGA, EGA, HD to VGA Converter - Top View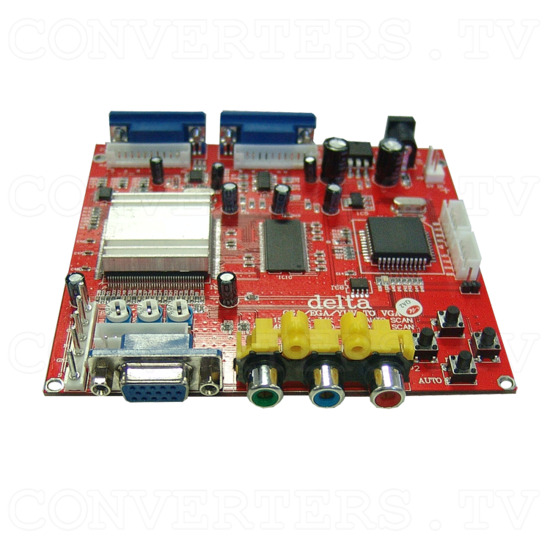 RGB - CGA, EGA, HD to VGA Converter - Front View
RGB - CGA, EGA, HD to VGA Converter - Back View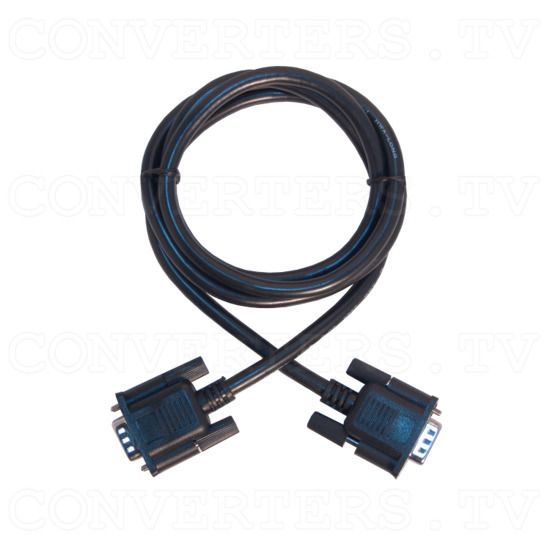 RGB - CGA, EGA, HD to VGA Converter - VGA Cable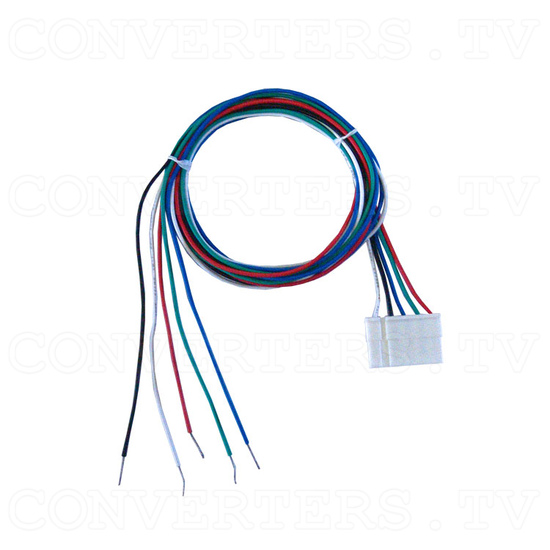 RGB - CGA, EGA, HD to VGA Converter - 5 Pin RGB Cable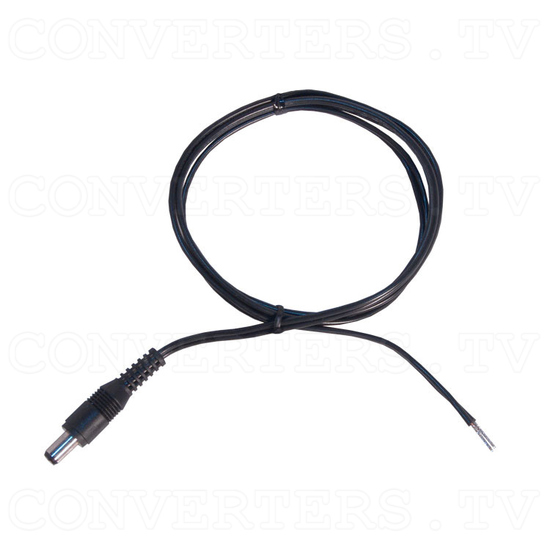 RGB - CGA, EGA, HD to VGA Converter - Open Wire Power Cord
RGB - CGA, EGA, HD to VGA Converter - 8 pin RGB cable
RGB - CGA, EGA, HD to VGA Converter - Power cable - 2 pin connector
RGB - CGA, EGA, HD to VGA Converter - Power Supply 110v OR 240v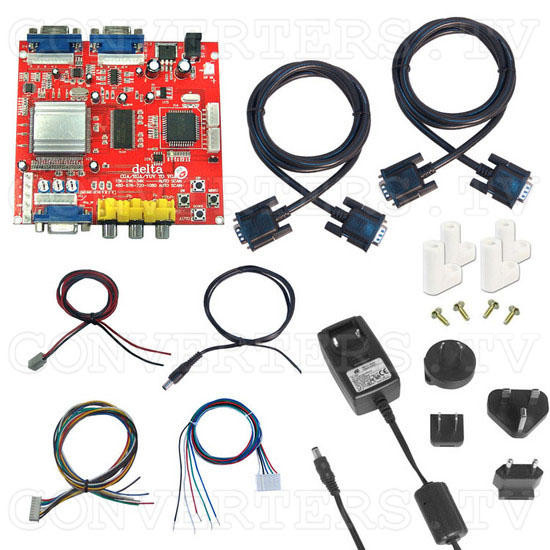 RGB - CGA, EGA, HD to VGA Converter - Full Kit