| | |
| --- | --- |
| | PC to Video Overlay (CPT-1370) |
| | |
| --- | --- |
| This product has been replaced by : | View other products in this category |
The PC to Video Overlay system is designed to overlay PC/Graphics onto a Video signal, and can also convert a variety of VGA sources to a Video signal. It is ideal for use in applications such as video conference, home theater, video production, and business presentations.

The unit allows you to connect a PC via the PC Input port, and superimpose text and graphics onto another video signal (Composite Video/S-Video). The PC to Video Overlay includes simultaneous display on the connected PC and TV monitor. There is also a PC output port enabling PC pass-through.

When Composite Video and S-Video Input are connected at the same time, S-Video is the first priority for the source output. The PC to Video overlay also supports VGA to Video conversion. This is done by connecting a PC into the PC Input port, and connecting your equipment to either the Composite Video or S-Video output port.

The unit is very easy to use, with plug-and-play functionality. It also features cross platform compatibility for PC, Macintosh and Note Book. Adjustments to the settings can be made from the front panel of the unit or with the included remote control.

Please note that the system does not support video format conversion - NTSC in results in NTSC out, PAL in results in PAL out, SECAM in results in SECAM out.

| | | | |
| --- | --- | --- | --- |
| Unit Dimensions: | 19.0 x 14.8 x 5.5 cm | Shipping Weight: | 1.75 kg |
| Location: | NSW, Australia | Item Type: | PC to Video Converters |
| Condition: | New | Warranty : | 24 Months |
| Certificates : | CE, CTick, UL | Manual : | User Manual (311.63 KB) |
Features:
Superimpose PC text and graphics onto another video signal
Supports VGA to Video conversion
VGA: 640 x 480, 800 x 600, 1024 x 768, 1280 x 1024, 1600 x 1200
Video: NTSC, NTSC4.43, PAL, PAL-M, PAL-N or SECAM
Supports Zoom and Pan functions
Support vertical and horizontal overscan/underscan control
Automatically supports frame rate conversion from 56Hz up to 85Hz
Cross-platform compatibility for PC, Macintosh and Note book.
Plug-and-Play design, no software driver required
Simultaneously display on the PC and TV monitor
Can adjust from front panel or remote control
Specifications:
S-Video Bandwidth: 5.5 MHz
Input Format: 640 x 480 resolution up to 85Hz, 800 x 600 resolution up to 85Hz, 1024 x 768 resolution up to 85Hz, 1280 x 1024 resolution up to 85Hz, 1600 x 1200 resolution up to 60Hz, NTSC, NTSC4.43, PAL, PAL-M, PAL-N, SECAM
Input ports: 1 x PC, 1 x Video, 1 x S-Video 1
Output Format: NTSC, NTSC4.43, PAL, PAL-M, PAL-N, SECAM
Output ports: 1 x PC Pass through, 1 x Video, 1 x S-Video
Power Supply: 9V/2A DC (US/EU standards, CE/FCC/UL certified)
Dimensions(cm): L 19.0(W) x 14.8(D) x 5.5(H)
Weight(g): 954g
Chassis Material: Metal
Color: Silver
Operating Temperature: Operating from 0°C ~ 48°C
Connects From :
Connects To :

Composite - RCA / AV (TV)
S-Video (TV)
VGA 15pin D-Sub (31K+)

Composite - RCA / AV (TV)
S-Video (TV)
VGA 15pin D-Sub (31K+)
Converts From :
Converts To :

VGA (640 x 480 @ 4:3)
PAL B
NTSC M - NTSC 3.58
NTSC N - NTSC 4.43
SECAM B
PAL D
PAL N
PAL G
PAL H
PAL I
PAL K
PAL M
SVGA (800 x 600 @ 4:3)
XGA (1024 x 768 @ 4:3)
SXGA (1280 x 1024 @ 5:4)
UXGA (1600 x 1200 @ 4:3)
SECAM D
SECAM G
SECAM H
SECAM K
SECAM K1
SECAM L
MESECAM

VGA (640 x 480 @ 4:3)
PAL B
NTSC M - NTSC 3.58
NTSC N - NTSC 4.43
SECAM B
PAL D
PAL N
PAL G
PAL H
PAL I
PAL K
PAL M
SVGA (800 x 600 @ 4:3)
XGA (1024 x 768 @ 4:3)
SXGA (1280 x 1024 @ 5:4)
UXGA (1600 x 1200 @ 4:3)
SECAM D
SECAM G
SECAM H
SECAM K
SECAM K1
SECAM L
MESECAM
1 x PC to Video Overlay(CPT-1370)
1 x Universal Switch Mode 100-240vAC to 9vDC 2A Centre +ve
1 x Product Manual
1 x Composite - RCA Cable (Male to Male)
1 x S-Video - Super Video Cable (Male to Male)
1 x VGA Cable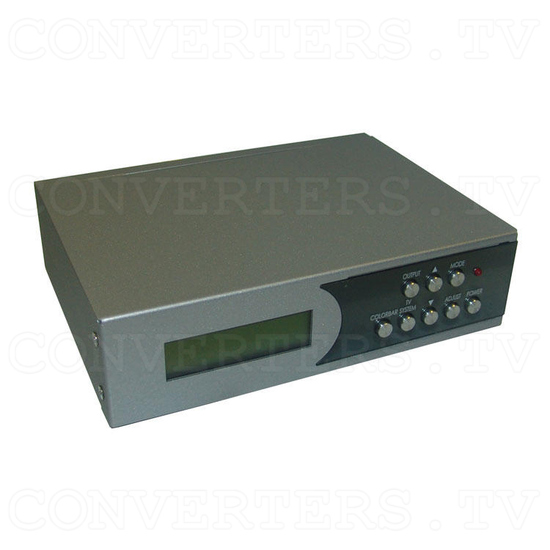 PC to Video Overlay (CPT-1370) - Full View
PC to Video Overlay (CPT-1370) - Front View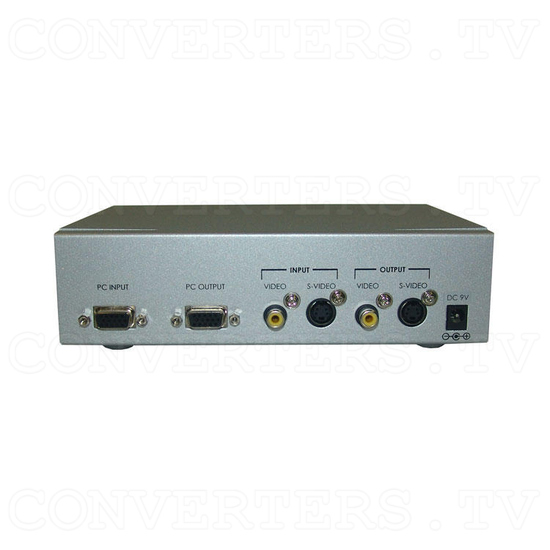 PC to Video Overlay (CPT-1370) - Back View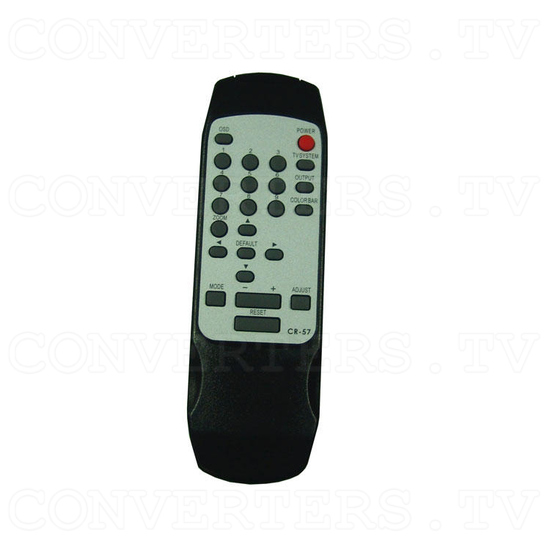 PC to Video Overlay (CPT-1370) - Remote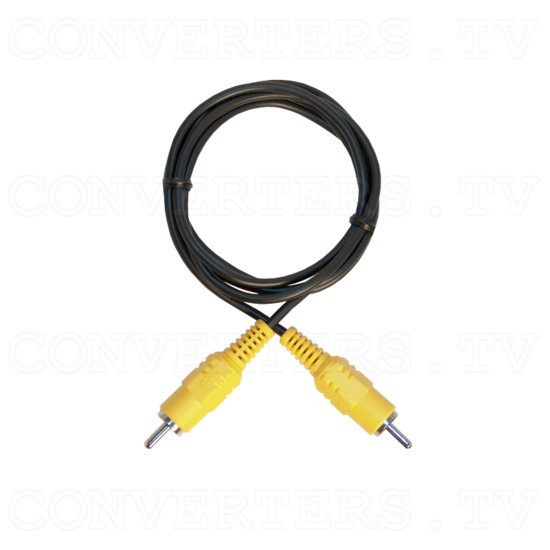 PC to Video Overlay (CPT-1370) - Composite - RCA Cable (Male to Male)
PC to Video Overlay (CPT-1370) - S-Video - Super Video Cable (Male to Male)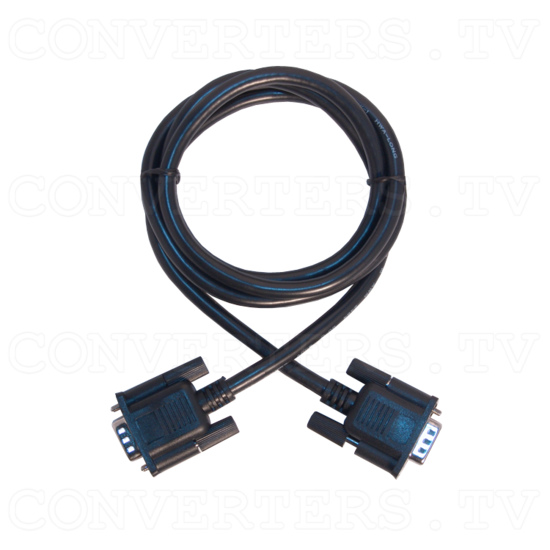 PC to Video Overlay (CPT-1370) - VGA Cable
PC to Video Overlay (CPT-1370) - Full Kit