| | |
| --- | --- |
| | PAL to VGA DVI Converter - VTB100 |
A stand alone plug & play converter which allows PAL and Secam video signals to be view on a PC monitor or DVI device.

It is a Video to VGA converter with a built in TV tuner. The output can be display on both a CRT or LCD Monitor, as well as Plasma and Projection Displays. The converter is capable of storing up to 125 channels. It can display this in VGA, SVGA or XGA resolution, at full screen in 24-bit color.

The converter also features VGA input, to enable easy switching between TV/Video and computer sources. The converter comes with a 53-key remote control.

| | | | |
| --- | --- | --- | --- |
| Unit Dimensions: | 22.0 x 16.0 x 3.0 cm | Shipping Weight: | 2.00 kg |
| Location: | NSW, Australia | Item Type: | Video to VGA Converters |
| Condition: | New | Warranty : | 12 Months |
| Certificates : | CE | Manual : | User Manual (1.29 MB) |
Features:
Stand-alone, Plug-n-Play, No software drivers required.
PC, LCD, CRT, Plasma and Projection compatiable
Built-in TV tuner, supports up to 125 channels with Fine Tuning function
OSD (on screen display) menus and displays
Auto-scan Free to Air and Cable TV channels. With memory add/erase channels feature
Full screen TV display, supports VGA(640x480), SVGA(800x600) and XGA(1024x768) resolutions
The DE-INTERLACE function can provide high quality picture with sharp & stable image output to VGA.
Support for both 60Hz & 75Hz Output Frequencies.
Inputs for TV tuner, Video, S-Video, Component(Y,Cb,Cr) & VGA.
Supports both 15pin D-Sub monitor(VGA out) and DVI Monitor(DVI out)
Sleep Timer function
Remapping function for programming your favorite channels
53 key infra-red remote control
Supports 3:2 pulldown for film mode
Supports NICAM.
Supports Teletext
Specifications:
Power: 12VDC, 1200mA
Power Consumption: 15W nominal
Inputs:
Composite video RCA connector
YCbCr(component)Component video Y.U.V connector
S-Video Input: S-Video 4-pin mini DIN connector
RF(Antenna In)EC-Female connector
VGA Input: D-Sub 15pin Male connector
Audio Input: Stereo R+L RCA connectors
Line In: Phone Jack 3.5
Outputs:
VGA D-Sub 15pin Female connector
DVI Out(Female connector)
Line Out: Phone Jack 3.5
Please Note:
Power supply available in 110V or 220V (please mention the type you require when ordering)
Power plug adapter available for most countries (please mention the type you require when ordering)
Power Supplies:
240 Volt Model : 240V Australian Power Supply
Connects From :
Connects To :

Composite - RCA / AV (TV)
S-Video (TV)
Component - RGB & YCrCb/YPrPb (TV)
VGA 15pin D-Sub (31K+)

Component - RGB & YCrCb/YPrPb (TV)
DVI - I (HDTV)
VGA 15pin D-Sub (31K+)
Converts From :
Converts To :

VGA (640 x 480 @ 4:3)
PAL B
1 x PAL (Multi) to VGA / DVI Converter
1 x Product Manual
1 x VGA Cable (Male to Male)
1 x Video and Stereo AV Cable
1 x Remote
1 x 240V Australian Power Supply
PAL to VGA DVI Converter - VTB100 - Full View
PAL to VGA DVI Converter - VTB100 - Front View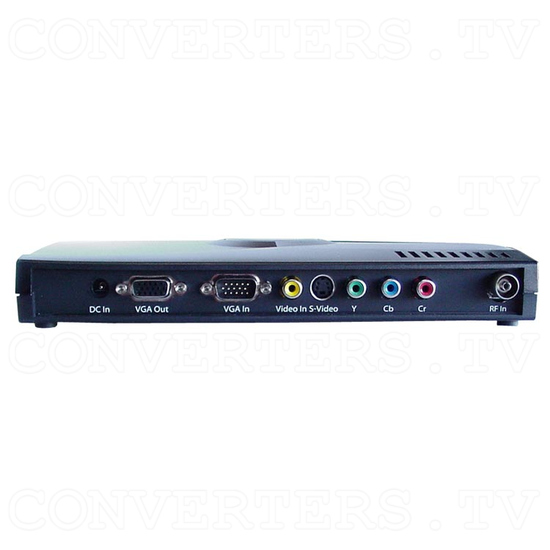 PAL to VGA DVI Converter - VTB100 - Back View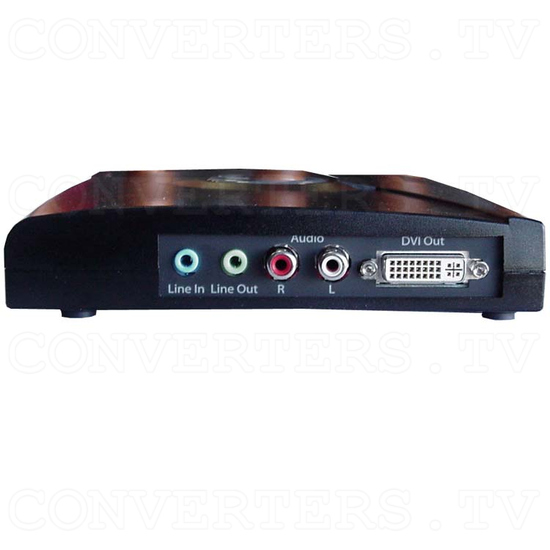 PAL to VGA DVI Converter - VTB100 - Side View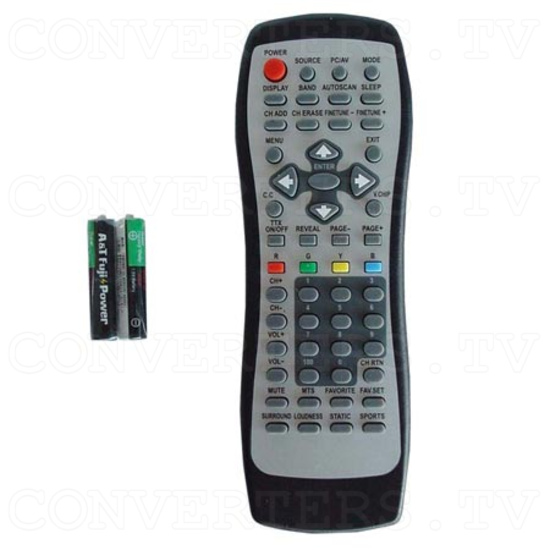 PAL to VGA DVI Converter - VTB100 - Remote Control
PAL to VGA DVI Converter - VTB100 - Video and Stereo AV Cable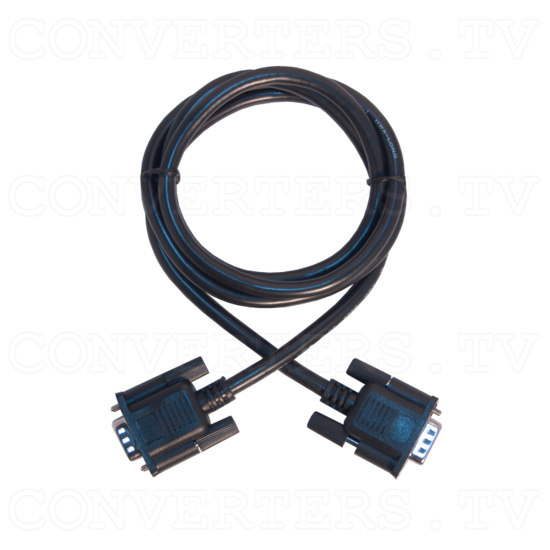 PAL to VGA DVI Converter - VTB100 - VGA Cable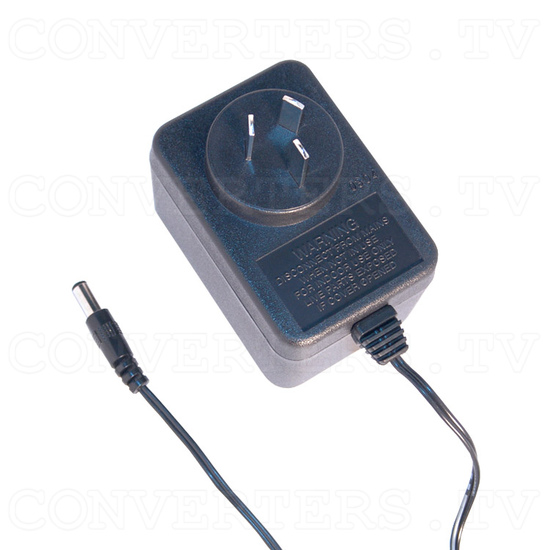 PAL to VGA DVI Converter - VTB100 - Power Supply 110v OR 240v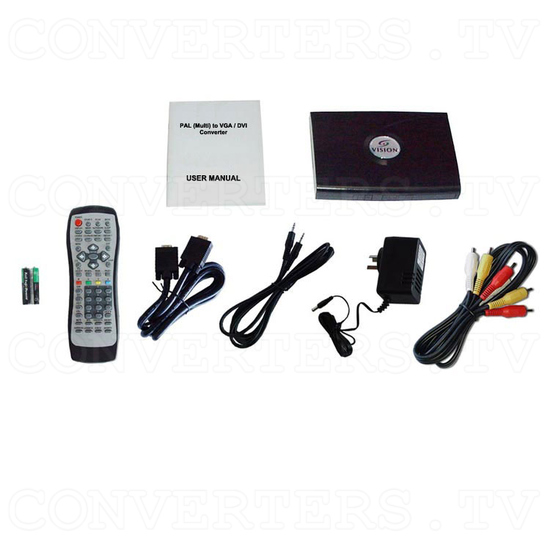 PAL to VGA DVI Converter - VTB100 - Full Kit