HDMI v1.3 1 In 8 Out 2D-3D Splitter

save 10%




The HDMI v1.3 1 In 8 Out 2D-3D Splitter is designed to duplicate one HDMI video/audio signal into eight equal HDMI video/audio signals, for display on up to eight High Definition LCD or Plasma displays using HDMI cable up to a distance of 15 metres.

The video signal is displayed simultaneously on the eight connected screens without loss in quality or timing. The HDMI v1.3 1in 8out 2D-3D Splitter will also work with 3D content video using a 3D compatible source player and 3D HDTV's. With eight HDMI outputs and capable of distributing 3D content, this HDMI v1.3 1 In 8 Out 2D-3D Splitter is future-proof technology.

Compatible with HDMI v1.3 standards, defining the ability to transfer 3D content, Deep Color 8bit and 12bit video, plus lossless compressed digital audio such as Dolby TrueHD, Dolby Digital Plus and DTS-HD Master Audio, the HDMI v1.3 1in 8out 2D-3D Splitter is perfect for the distribution and display of a 2D or 3D video source, providing high I/O performance of video and audio signals.

Applications:

Retail promotions
Commercial Advertising displays
Business and Educational presentations
Conferences
| | | | |
| --- | --- | --- | --- |
| Unit Dimensions: | 24.0 x 10.5 x 3.0 cm | Shipping Weight: | 1.09 kg |
| Location: | NSW, Australia | Item Type: | |
| Condition: | New | Warranty : | 12 Months |
| Certificates : | CE, CTick, UL | Manual : | User Manual (253.44 KB) |
Features:
HDMI v1.3, HDCP 1.1 and DVI 1.0 compliant
Connects one HDMI video/audio source to eight HDMI LCD/Plasma displays without signal loss or degradation
Clearly labelled and accessible input/outputs
'Power LED' lamp: indicates 'Power On'
'SYNC RED/3D ORG' Lamp: indicates 2D content when Red and 3D content when Orange
Supports DVI source/display signal transmission using HDMI/DVI adaptor cable
Supports DVI/HDMI PC VGA ~ WUXGA, DVI/HDMI HD 480i/p ~ 1080i/p and 3D resolutions
Supports Deep Colour Video @ 8 bits and 12 bits
Supports 3D content for connected 3D player and 3D displays
HDCP keysets allows independent operation of each connected output display
Supports digital audio such as LPCM 7.1CH, Dolby True HD, Dolby Digital Plus and DTS-HD Master Audio transmission (32kHz ~ 192kHz sampling rate)
HDMI Input Cable distance: 1080p/8bit colour res = 15m; 1080p/12bit colour res = 10m
HDMI Output Cable distance: 1080p/8bit colour res = 15m; 1080p/12bit colour res = 15m
Specifications:
Video Bandwidth: 225MHz/6.75Gbps
Input Port: 1 x HDMI Type A
Output Ports: 8 x HDMI Type A
Resolutions: VGA 640*480 ~ WUXGA 1920*1200, HD 480i/p ~ 1080i/p
Power Supply: 100-240vAC to +5vDC 3A (US/EU standards, CE/FCC/UL certified)
Power consumption: 10 watts
Dimensions(cm): 24.0(l) x 10.5(w) x 2.5(h)
Weight(grams): 665g
Chassis Material/Colour: Metal/Black
Operating Temp: 0c ~ 40c / 32f ~ 104f
Relative Humidity: 20% ~ 90% RH (non-condensing)
System tested using 24AWG cable, HDMI Signal Test Source (ID#727).
Distances will vary dependent on cable quality
Special Note re EDID (Extended Display Identification Data):
'TV': EDID of display connected to Output 1 is recorded and allows source signal to transmit to other HDMI outputs. Supports 3D and is default setting if display works OK
'STD': Is the in-built EDID set at 1080p@60Hz/12bits colour + LPCM 2CH for sending signal to other HDMI outputs
SYS Reset On/Off: When on, a reset is done every 8-10 minutes. Displays must have CEC (Consumer Electronics Control) support. This resets all displays to HDMI 1 input.
Power Supplies:
Multi-Voltage Power Supply : Switch mode Power Supply 100-240v 50-60Hz 0.6A, DC 5V - 3.0A center positive
Connects From :
Connects To :

DVI - D (HDTV)
HDMI (HDTV)

DVI - D (HDTV)
HDMI (HDTV)
Converts From :
Converts To :

VGA (640 x 480 @ 4:3)
SVGA (800 x 600 @ 4:3)
XGA (1024 x 768 @ 4:3)
SXGA (1280 x 1024 @ 5:4)
UXGA (1600 x 1200 @ 4:3)
WSXGA (1680x1050 @ 16:10)
HDTV 480p
HDTV 576p
HDTV 720p
HDTV 1080p
HDTV 1080i
HDTV 480i
HDTV 576i
3D
WXGA (1280 x 800 @ 16:10)
WUXGA (1920 X 1200 @ 16:10)

VGA (640 x 480 @ 4:3)
SVGA (800 x 600 @ 4:3)
XGA (1024 x 768 @ 4:3)
SXGA (1280 x 1024 @ 5:4)
UXGA (1600 x 1200 @ 4:3)
WSXGA (1680x1050 @ 16:10)
HDTV 480p
HDTV 576p
HDTV 720p
HDTV 1080p
HDTV 1080i
HDTV 480i
HDTV 576i
3D
WXGA (1280 x 800 @ 16:10)
WUXGA (1920 X 1200 @ 16:10)
1 x HDMI v1.3 1in 8out 2D-3D Splitter
1 x Product Manual
1 x Switch mode Power Supply 100-240v 50-60Hz 0.6A, DC 5V - 3.0A center positive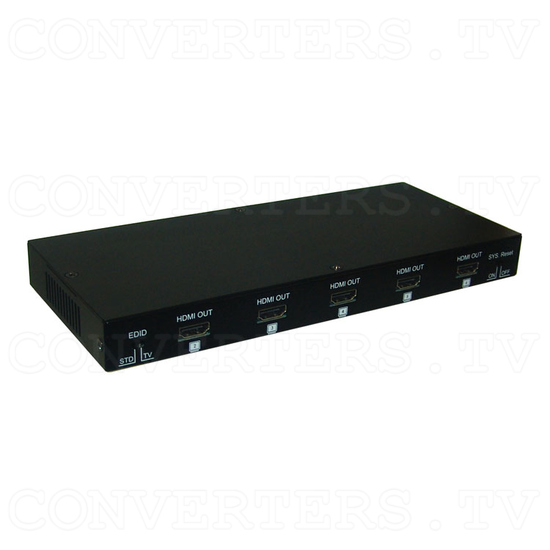 HDMI v1.3 1 In 8 Out 2D-3D Splitter - Full View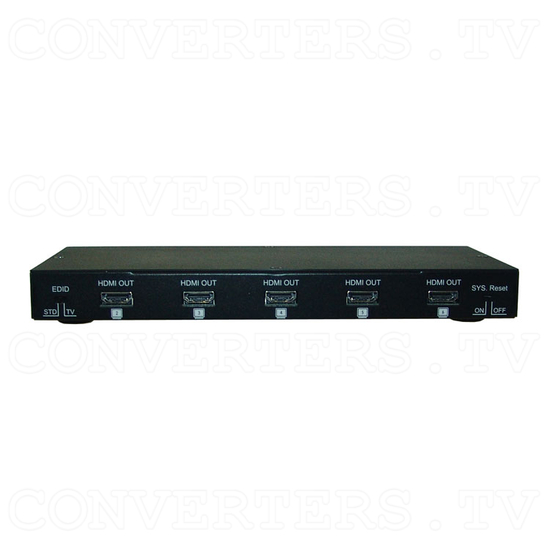 HDMI v1.3 1 In 8 Out 2D-3D Splitter - Front View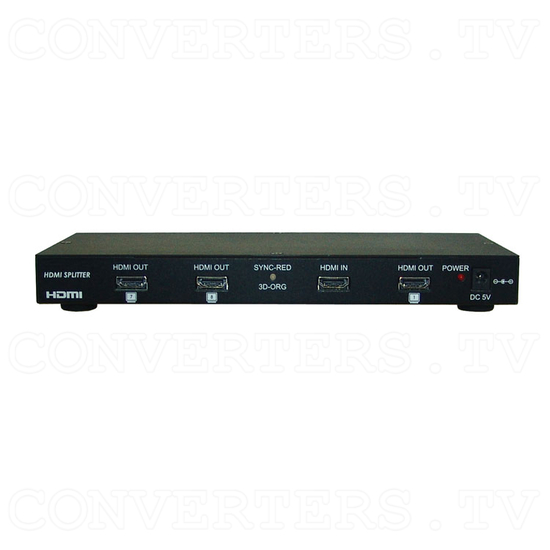 HDMI v1.3 1 In 8 Out 2D-3D Splitter - Back View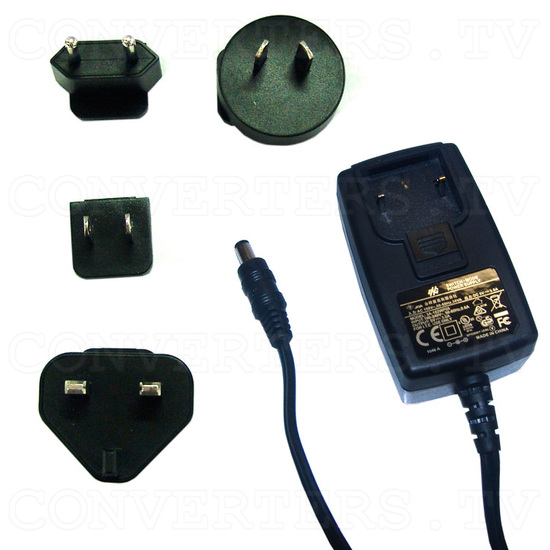 HDMI v1.3 1 In 8 Out 2D-3D Splitter - Power Supply 110v OR 240v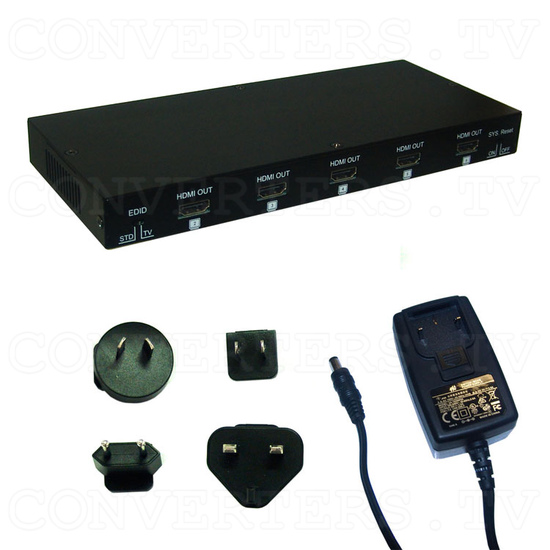 HDMI v1.3 1 In 8 Out 2D-3D Splitter - Full Kit