HDMI 1 In 2 Out Splitter

save 12%




The HDMI 1 In 2 Out Splitter copies one HDMI video/audio stream into two equal HDMI output streams. Each output is equal in quality and strength, working up to a distance of 15 metres without loss or degradation to the signal.

The HDMI 1 In 2 Out Splitter supports HD resolution WUXGA/1080p@8/12 bit colour, 3D video and up to 7.1 channels of high definition lossless audio: LPCM, Dolby Digital, Dolby Digital Plus, Dolby TrueHD, DTS, and DTS-HD Master Audio transmission.

With 3Gbps in Bandwidth capacity, the HDMI 1 In 2 Out Splitter supports PAL and NTSC video formats from VGA ~ WUXGA, 480i/p ~ 1080i/p@50/60Hz, 8/12bit colour and 3D formats like Top and Bottom, Frame Packing and Side by Side.

Functional EDID support (Extended Display Identification Data) matches each connected monitor to display at correct resolution and audio formats are transmitted along with the video signal, without loss or degradation.

Slimline black casing with accessible and clearly designated ports for easy connection and setup of cables makes installation very easy. Once the cables are in place and power applied, the HDMI 1 In 4 Out Splitter automatically detects and links with the connected monitors, no more to do.

Ideal for use with Showroom displays, Professional and Educational demonstrations, Commercial applications and private Home Entertainment Centres.

Compatible with DVI systems using a DVI to HDMI adaptor cable or converter.

| | | | |
| --- | --- | --- | --- |
| Unit Dimensions: | 15.5 x 10.2 x 2.5 cm | Shipping Weight: | 0.76 kg |
| Location: | NSW, Australia | Item Type: | |
| Condition: | New | Warranty : | 12 Months |
| Certificates : | CE, CTick, UL | Manual : | User Manual (197.57 KB) |
Features:
HDMI v1.3a HDCP 1.1 and DVI 1.0
Supports DVI Systems: Use DVI to HDMI cable or converter
Supports SD/HD Resolutions: VGA ~ WUXGA, 480i/p ~ 1080i/p
Supports 3D formats: Side by Side, Frame Packing, Top and Bottom
Supports 7.1 channels of LPCM, Dolby TrueHD, DTS, and DTS-HD Master Audio transmission
Supports Dolby Digital, Dolby Digital Plus, DTS Digital Audio transmission (32 ~ 192kHz Sampling Rate)
Supports 8bit and 12bit Deep Colour
Supports Transmission Distances: Input and Output = 15m@8bit, 10m@12bit
Supports EDID switch setting: STD/TV
Supports Cascading: Extend one output to the input of next Splitter, max 3
Specifications:
Input Ports: 1 x HDMI Female Type A; 1 x mini-USB (Service Access)
Output Ports: 2 x HDMI Female Type A
Video Bandwidth: 225MHz / 6.7Gbps
Input/Output Resolutions: PC VGA ~ WUXGA; HDMI 480i/p ~ 1080i/p@50/60Hz & 1080p@23/24Hz; 3D Side by Side, Frame Packing, Top and Bottom
Colour Bit Rates: 8bit and 12bit
Audio: 7.1 channels of LPCM, Dolby TrueHD, DTS, and DTS-HD Master Audio transmission, Dolby Digital, Dolby Digital Plus, DTS Digital Audio transmission (32 ~ 192kHz Sampling Rate)
EDID Switch: Select STD or TV
Power Supply: 100-240vAC to +5vDC 1A (US/EU standards, CE/FCC/UL certified)
Power (watts): 2.5w 27mA
Dimensions (cm's): 15.5(l) x 10.2(w) x 2.5(h)
Weight (grams): 315g
Chassis: Black metal
ESD Protection Human Body Model: -/+8kV (air-gap discharge); -/+4kV (contact discharge)
Operating Temp: 0c ~ 40c / 32f ~ 104f
Storage Temp: -20c ~ 60c / -4f ~ 140f
Relative Humidity: 20% - 90% RH (non-condensing)
Accepted PC HDMI/DVI Timings:
640*480@60/72/75Hz
800*600@56/60/72/75Hz
1024*768@60/70/75Hz
1280*960@60Hz
1280*1024@60/70/72Hz
1366*768@50/60Hz
1600*1200@60Hz
1920*1200@60Hz
Accepted HD HDMI/DVI Timings:
720*480i@59/60Hz (Not DVI@50/60Hz)
720*480p@59/60Hz
720*576p@50/60Hz (Not DVI@50Hz)
1280*720p@50/59/60Hz
1920*1080i@50/59/60Hz
1920*1080p@23/24/50/59/60Hz (Not DVI@23/24Hz)
Converts From :
Converts To :

VGA (640 x 480 @ 4:3)
SVGA (800 x 600 @ 4:3)
XGA (1024 x 768 @ 4:3)
SXGA (1280 x 1024 @ 5:4)
UXGA (1600 x 1200 @ 4:3)
WXGA HD (1280 x 720 @ 16:9)
WSXGA (1680x1050 @ 16:10)
HDTV 480p
HDTV 576p
HDTV 720p
HDTV 1080p
HDTV 1080i
HDTV 480i
HDTV 576i
3D
WXGA (1360 X 768 @ 16:9)
WUXGA (1920 X 1200 @ 16:10)

VGA (640 x 480 @ 4:3)
SVGA (800 x 600 @ 4:3)
XGA (1024 x 768 @ 4:3)
SXGA (1280 x 1024 @ 5:4)
UXGA (1600 x 1200 @ 4:3)
WXGA HD (1280 x 720 @ 16:9)
WSXGA (1680x1050 @ 16:10)
HDTV 480p
HDTV 576p
HDTV 720p
HDTV 1080p
HDTV 1080i
HDTV 480i
HDTV 576i
3D
WXGA (1360 X 768 @ 16:9)
WUXGA (1920 X 1200 @ 16:10)
1 x HDMI 1 x 2 Splitter
1 x Product Manual
1 x 100-240VAC to 5V DC 2.6A Switch Mode Power Supply (Center Positive) Screw Connector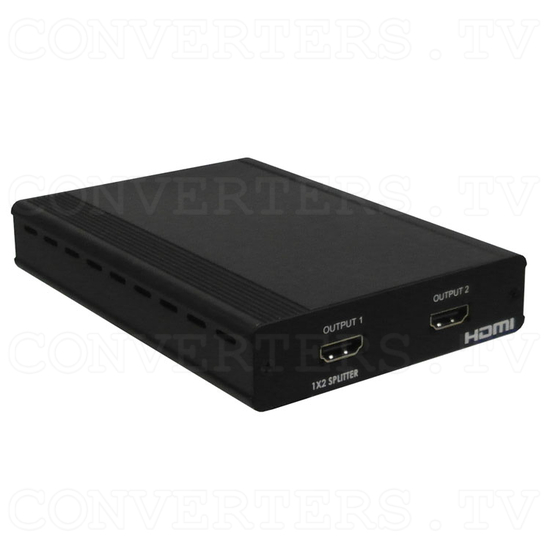 HDMI 1 In 2 Out Splitter - Full View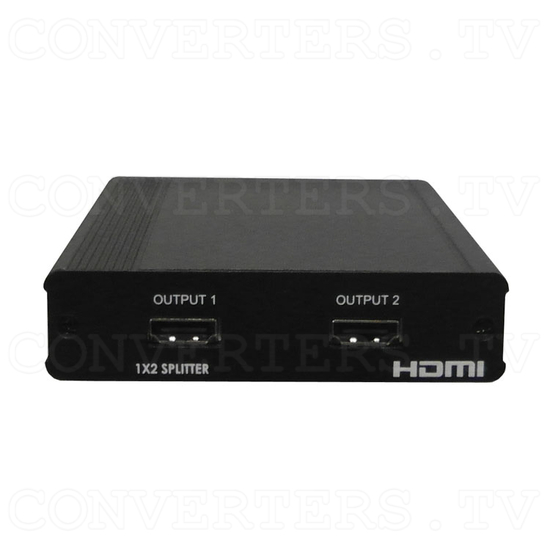 HDMI 1 In 2 Out Splitter - Front View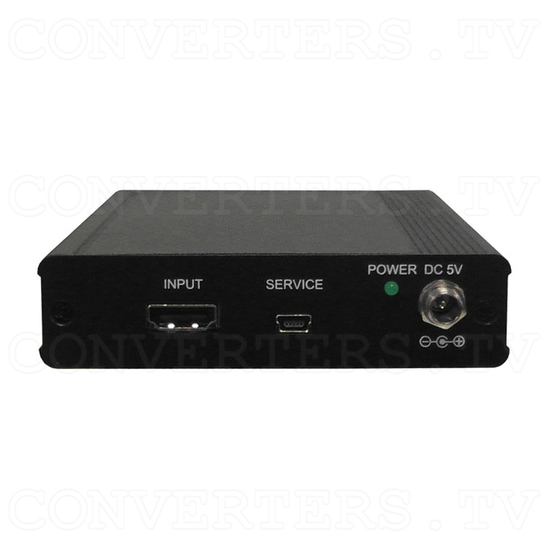 HDMI 1 In 2 Out Splitter - Back View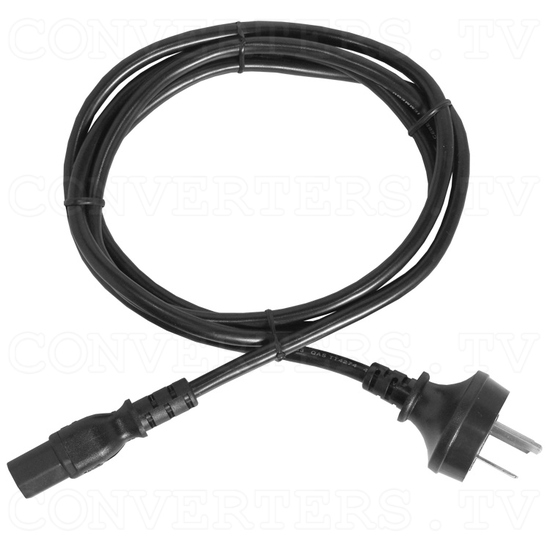 HDMI 1 In 2 Out Splitter - Power Supply 110v OR 240v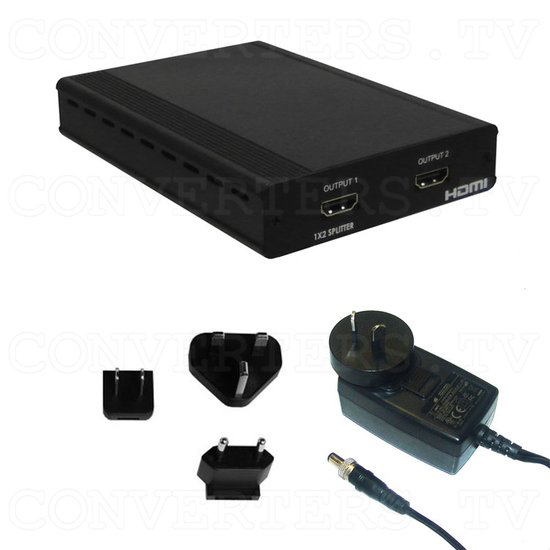 HDMI 1 In 2 Out Splitter - Full Kit