DVI Digital Pattern Generator

save 22%





DVI Digital Pattern Generator is designed for testing digital displays LCD, Plasma, Rear Projector. It has digital DVI RGBHV output. Built-in output formats include PC and HDTV resolutions from VGA to WXGA and 480p to 1080p/i. Easy to setup and operate with multi-choice output test patterns.

There are 27 types of test patterns generated, including: Colour Bar; Colour Bar and Multiburst; 8-setup Greyscale; 8-setup Greyscale(mirror); Checkerboard; Dynamic Purity; White; Yellow; Cyan; Green; Magenta; Red; Blue; Black; Crosshatch 1; Circle 1; Crosshatch 2; English Characters H; English Charaters E; Chinese 1, 2 and 3; Burst 1, 2, 3 and 4; Multiburst.

| | | | |
| --- | --- | --- | --- |
| Unit Dimensions: | 15.4 x 7.7 x 3.0 cm | Shipping Weight: | 1.09 kg |
| Location: | NSW, Australia | Item Type: | Other Products |
| Condition: | New | Warranty : | 12 Months |
| Certificates : | CE, CTick, UL | Manual : | User Manual (252.75 KB) |
Features:
Compact and lightweight.
Black metal finish.
All connectors and operation buttons accessible and easy to use.
LED power indicator.
Push buttons for menu access and control
Specifications:
Output format: RGBHV
Output signal: Digital
Output connector: DVI 29pin D-shell
Weight (grams): 286g
Dimensions (cm's): 15.4(w) x 7.7(d) x 3.0(h)
Output Signal Specifications:
PC Resolutions:
VGA: 640x480, Vert Rate: 50/60/72/75/85Hz, Format: RGBHV, Scan: Progressive
SVGA: 800x600, Vert Rate: 50/56/60/72/75/85Hz, Format: RGBHV, Scan: Progressive
XGA: 1024x768, Vert Rate: 50/60/70/75/85Hz, Format: RGBHV, Scan: Progressive
WXGA: 1280x768, Vert Rate: 50/60Hz, Format: RGBHV, Scan: Progressive
SXGA: 1280x1024, Vert Rate: 50/60Hz, Format: RGBHV, Scan: Progressive
HDTV Resolutions:
480p: 720x480, Vert Rate: 50/60Hz, Format: RGBHV, Scan: Progressive
576p: 720x576, Vert Rate: 50/60Hz, Format: RGBHV, Scan: Progressive
720p: 1280x720, Vert Rate: 50/60Hz, Format: RGBHV, Scan: Progressive
1080i: 1920x1080, Vert Rate: 50/60Hz, Format: RGBHV, Scan: Pseudo Interlace
Power Supplies:
Multi-Voltage Power Supply : 100 - 240VAC to 5V DC 2.6A Switch Mode Power Supply - Center Positive
Connects From :
Connects To :

DVI A (HDTV)
DVI - D (HDTV)
DVI - I (HDTV)
Converts From :
Converts To :

VGA (640 x 480 @ 4:3)
SVGA (800 x 600 @ 4:3)
XGA (1024 x 768 @ 4:3)
SXGA (1280 x 1024 @ 5:4)
UXGA (1600 x 1200 @ 4:3)
HDTV 480p
HDTV 576p
HDTV 720p
HDTV 1080p
HDTV 1080i
HDTV 480i
HDTV 576i

VGA (640 x 480 @ 4:3)
SVGA (800 x 600 @ 4:3)
XGA (1024 x 768 @ 4:3)
SXGA (1280 x 1024 @ 5:4)
UXGA (1600 x 1200 @ 4:3)
HDTV 480p
HDTV 576p
HDTV 720p
HDTV 1080p
HDTV 1080i
HDTV 480i
HDTV 576i
1 x DVI Pattern Generator
1 x DVI Cable
1 x Product Manual
1 x 100-240VAC to 5V DC 2.6A Switch Mode Power Supply (Center Positive)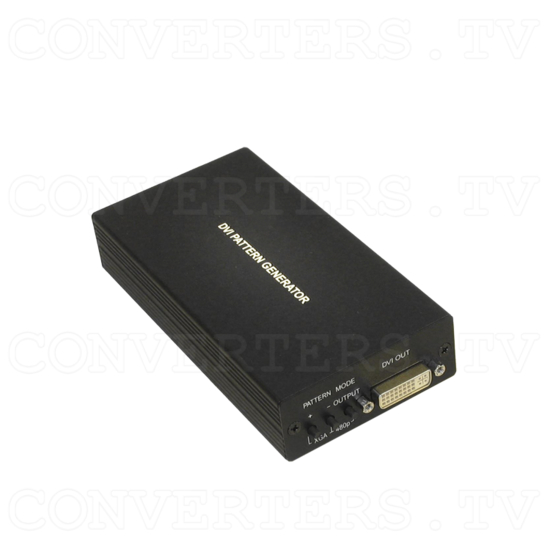 DVI Digital Pattern Generator - Full View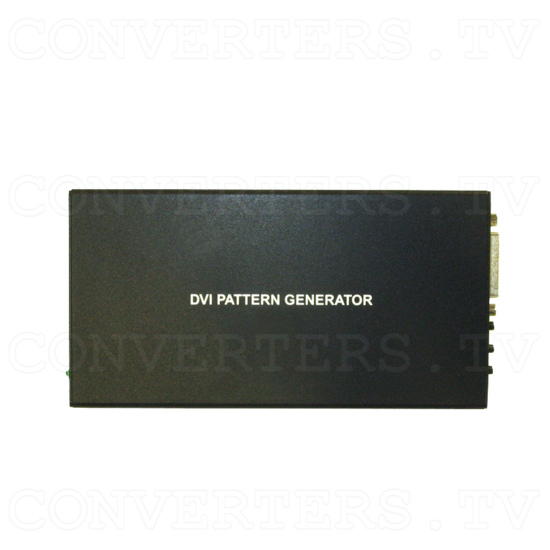 DVI Digital Pattern Generator - Top View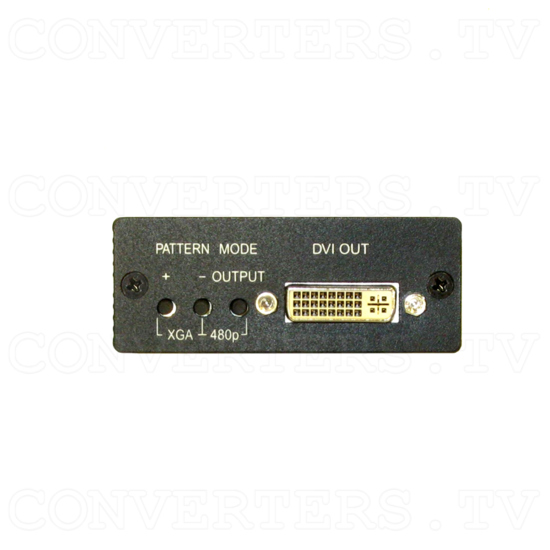 DVI Digital Pattern Generator - Front View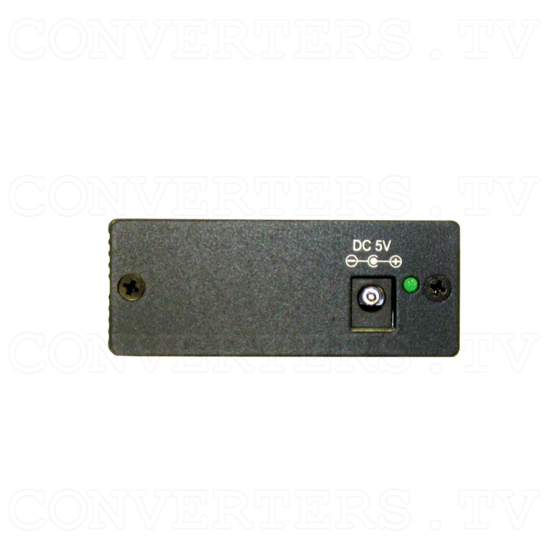 DVI Digital Pattern Generator - Back View
DVI Digital Pattern Generator - DVI Cable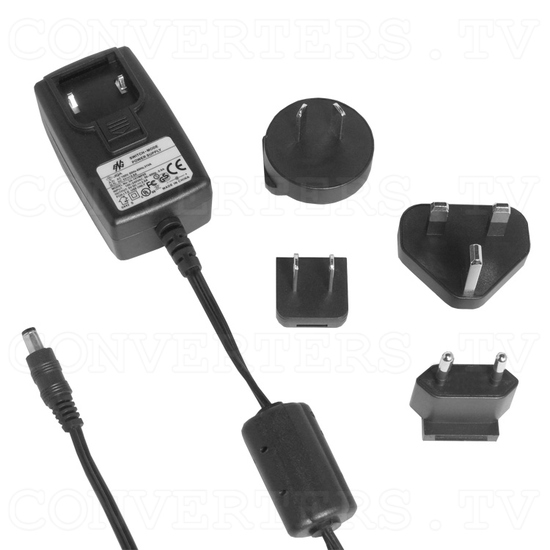 DVI Digital Pattern Generator - Power Supply 110v OR 240v
DVI Digital Pattern Generator - Full Kit