| | |
| --- | --- |
| | VGA to RGB or Video Converter |
| | |
| --- | --- |
| This product has been replaced by : | View other products in this category |
This unit is a PC to TV scaler converter, which is designed to convert a variety of computer images, from 640x480 up to 1600x1200@60Hz, to interlaced NTSC / PAL / RGB or YUV. It is ideal for use in applications like video conferences, home theater, business presentation, lecturing room or viewing PC image on TV.

The user can select the output video format using the remote control. The output video format is selectable between Composite Video, S-Video, YUV and RGB. Through the use of front panel push buttons, the OSD menu and the operation of the remote control it allows the selection of useful functions such as overscan, zoom, freeze and magnifier.
The converter also contains an advanced 2-D flicker filter that ensures a flicker-free picture.

| | | | |
| --- | --- | --- | --- |
| Unit Dimensions: | 20.2 x 4.5 x 14.7 cm | Shipping Weight: | 1.90 kg |
| Location: | NSW, Australia | Item Type: | |
| Condition: | New | Warranty : | 12 Months |
| Certificates : | CE | Manual : | User Manual (161.39 KB) |
Features:
Automatically detects and down converts the incoming PC images to NTSC, PAL, RGB or YUV.
Supports high resolution PC input up to UXGA (1600x1200@60Hz).
Output video format is selectable between composite/S-Video, YUV and RGB through a control button on the remote.
Supports high input refresh rate up to 140Hz(VGA).
Adjustable images scaling.
Pan, Position and Zoom.
Advanced 2-D flicker filter ensures flicker-free picture.
Last memory.
Adjustment and control through RS-232 interface.
Useful functions, overscan, freeze, test pattern, magnifier.
Remote control.
OSD operation display.
Specifications:
Inputs:
HD-15 R/G/B/H/V
VGA@60Hz up to 140Hz refresh rate
SVGA@60Hz up to 120Hz refresh rate
XGA@60Hz up to 85Hz refresh rate
SXGA@60Hz refresh rate
UXGA@60Hz refresh rate
Outputs:
Composite video RCA, S-Video mini-din,PC-Out (pass through) HD-15 PC- In HD-15
RGB/YUV-Out HD-15
NTSC or PAL TV system
R/G/B/H/V (PC pass through)
R/G/B/Sync (combined sync) Fh=15 KHz, Fv=50/60Hz
Y/U/V/Sync Fh= 15KHz, Fv=50/60Hz
Accessories
HD-15(male) to HD-15(male) VGA cablex1 IR remote control x 1, Application software CD x 1
Power: DC 12V 800mA Center - positive
Converter Dimensions: 200(W) x 140(D) x 43(H)mm
Converter Weight: 1kg
Please Note:
Power supply available in 110V or 220V (please mention the type you require when ordering)
Power plug adapter available for most countries (please mention the type you require when ordering)
Connects From :
Connects To :

Composite - RCA / AV (TV)
S-Video (TV)
VGA 15pin D-Sub (31K+)
VGA 9 pin D-sub

Composite - RCA / AV (TV)
S-Video (TV)
VGA 15pin D-Sub (31K+)
VGA 9 pin D-sub
Converts From :
Converts To :

VGA (640 x 480 @ 4:3)
SVGA (800 x 600 @ 4:3)
XGA (1024 x 768 @ 4:3)
SXGA (1280 x 1024 @ 5:4)
UXGA (1600 x 1200 @ 4:3)

PAL B
NTSC M - NTSC 3.58
NTSC N - NTSC 4.43
PAL D
PAL G
PAL H
PAL I
PAL K
RGB Combined Sync - RGBH+V
1 x VGA to RGB or Video Converter
1 x Composite - RCA Cable (Male to Male)
1 x VGA Cable
1 x Software
1 x Remote
1 x Product Manual
1 x 100-240VAC to 12V DC 1.25A Power Supply (Center Positive)
VGA to RGB or Video Converter - Full View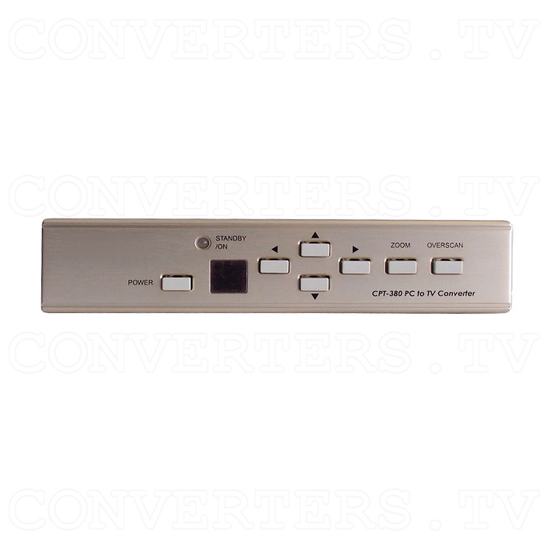 VGA to RGB or Video Converter - Front View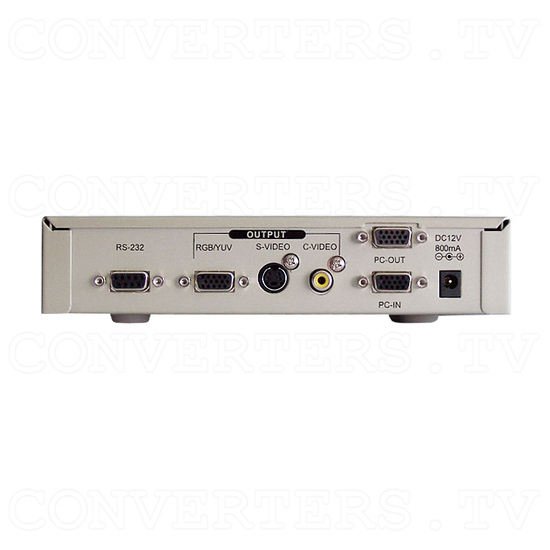 VGA to RGB or Video Converter - Back View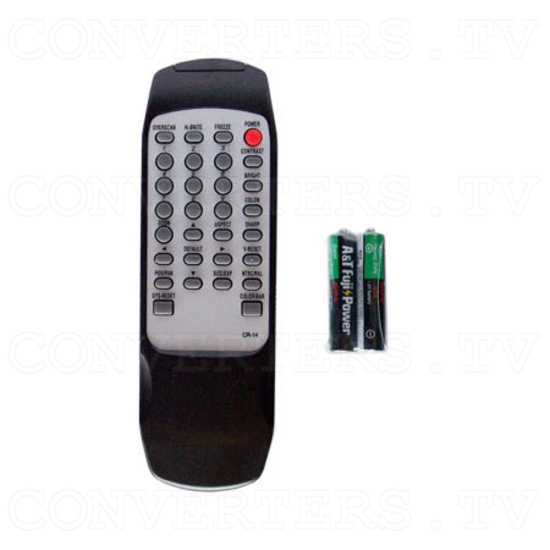 VGA to RGB or Video Converter - Remote Control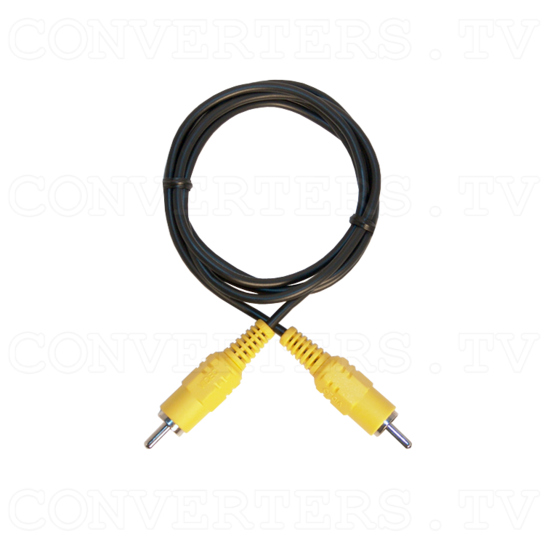 VGA to RGB or Video Converter - Composite - RCA Cable (Male to Male)
VGA to RGB or Video Converter - VGA Cable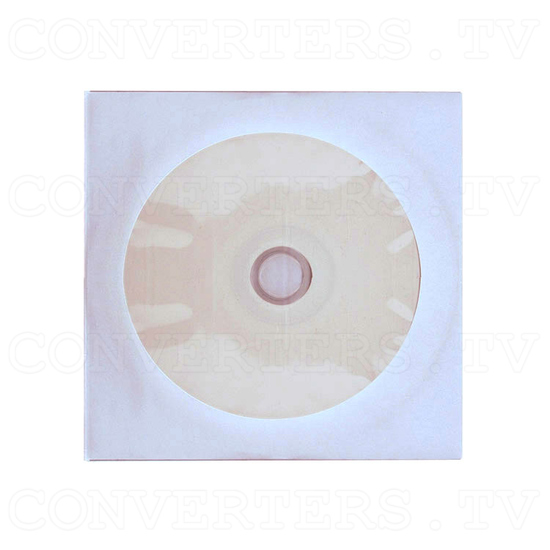 VGA to RGB or Video Converter - Software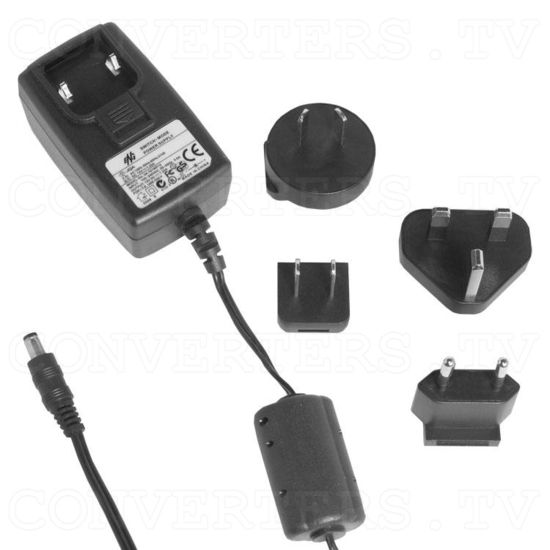 VGA to RGB or Video Converter - Power Supply 110v OR 240v
VGA to RGB or Video Converter - Full Kit