| | |
| --- | --- |
| | VGA to PAL / NTSC Converter with Video Overlay (CPT-370) |
| | |
| --- | --- |
| This product has been replaced by : | View other products in this category |
Superimpose PC text/graphic onto video. Great for making subtitles, for business advertising, for karaoke and much more. Give your home movies and business presentation a boost by adding text and graphic to your home or corporate video.

This converter has a number of features and modes. Which can be used in conjunction with the included software. The modes selectable are VGA mode to oversee what is going to be overlaid/mixed. Video Bypass mode to see the original video.

Mixer mode makes the VGA signal semi transparent, so you can see the video signal through the VGA image. Overlay mode which can be set to Black or Blue mode. Basically if using overlay mode with the Blue key anything blue will be removed. So if you have text or images on a blue background, the only thing that will be overlaid will be the text or image.

Differences between Mixer and Overlay modes - Mixer modes is a transparent image, which will show anything that is displayed on the VGA signal over the top of the video signal. Overlay mode can remove black or blue background and displays the remains on top of the video image in solid colour (non transparent).

The software included with this unit is designed to enable company logos or scrolling/static text advertisements to appear on videos. The unit also has a PC bypass feature to allow on the spot resigning of text or images.

| | | | |
| --- | --- | --- | --- |
| Unit Dimensions: | 23.3 x 4.0 x 13.5 cm | Shipping Weight: | 1.50 kg |
| Location: | NSW, Australia | Item Type: | PC to Video Converters |
| Condition: | New | Warranty : | 12 Months |
| Certificates : | CE | Manual : | User Manual (111.36 KB) |
Features:
Superimpose PC text and graphics onto another channel of live video.
It converts three VGA modes - 1024x768, 800x600, 640x480 into NTSC or PAL and then mix or keying with another video.
Plug-and-play design, no software drivers required.
Cross-platform compatibility for PC, Macintosh and Notebook.
Zoom & Pan.
Vertical and horizontal overscan/underscan control.
Simultaneous display on PC and TV monitor.
Composite, S-Video (S-VHS or Hi-8) output.
Automatically supports scan rate from 50 Hz up to 100Hz.
With easy touch remote control.
Specifications:
VGA inputs:
640 x 480 resolution scan up to 100 Hz.
800 x 600 resolution scan up to 85 Hz.
1024 x 768 resolution scan up to 75 Hz.
Video Inputs:
NTSC/PAL Composite video or S (Y/C)
Video 1 Vp-p 75 ohm.
Output signal:
VGA passthrough
Composite video 1 Vp-p 75 ohm
S (Y/C) video 1 Vp-p 75 ohm
S-Video bandwidth: 5.5 MHz
Power Supply: Universal 100-240vAC to 5vDC 2.6A Center negative
Power Supplies:
Multi-Voltage Power Supply : 100-240VAC to 5V DC 2.6A Switch Mode Power Supply Center Negative
Connects From :
Connects To :

Composite - RCA / AV (TV)
S-Video (TV)
VGA 15pin D-Sub (31K+)

Composite - RCA / AV (TV)
S-Video (TV)
VGA 15pin D-Sub (31K+)
Converts From :
Converts To :

VGA (640 x 480 @ 4:3)
SVGA (800 x 600 @ 4:3)
XGA (1024 x 768 @ 4:3)

PAL B
NTSC M - NTSC 3.58
NTSC N - NTSC 4.43
PAL D
PAL N
PAL G
PAL H
PAL I
PAL K
PAL M
1 x VGA to PAL / NTSC Converter with Video Overlay (CPT-370)
1 x Product Manual
1 x Composite - RCA Cable (Male to Male)
1 x VGA Cable (Male to Male)
1 x Software
1 x Remote
1 x 100-240VAC to 5V DC 2.6A Switch Mode Power Supply (Center Negative)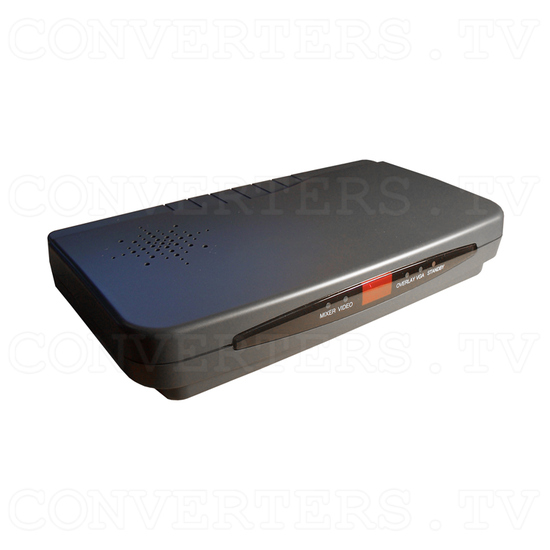 VGA to PAL / NTSC Converter with Video Overlay (CPT-370) - Full View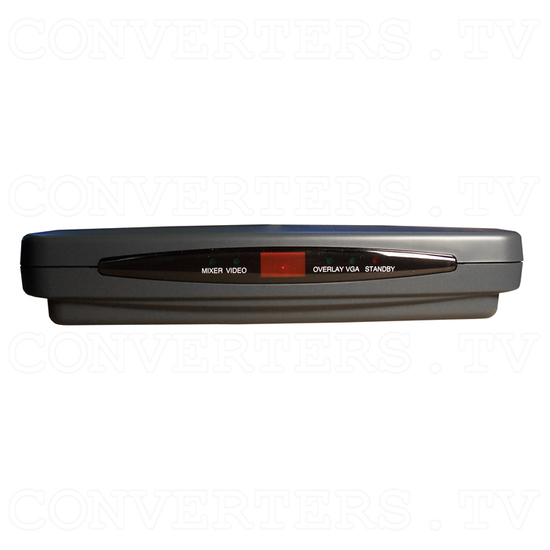 VGA to PAL / NTSC Converter with Video Overlay (CPT-370) - Front View
VGA to PAL / NTSC Converter with Video Overlay (CPT-370) - Back View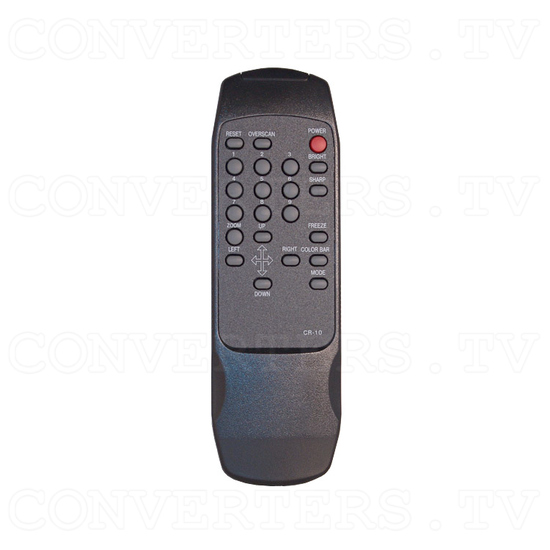 VGA to PAL / NTSC Converter with Video Overlay (CPT-370) - Remote Control
VGA to PAL / NTSC Converter with Video Overlay (CPT-370) - Software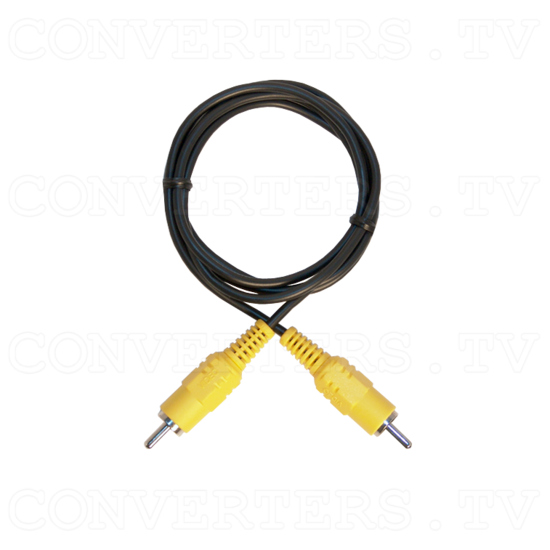 VGA to PAL / NTSC Converter with Video Overlay (CPT-370) - Composite - RCA Cable (Male to Male)
VGA to PAL / NTSC Converter with Video Overlay (CPT-370) - VGA Cable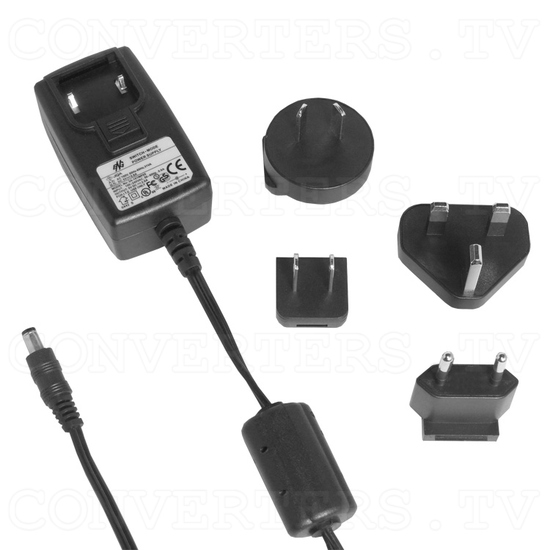 VGA to PAL / NTSC Converter with Video Overlay (CPT-370) - Power Supply 110v OR 240v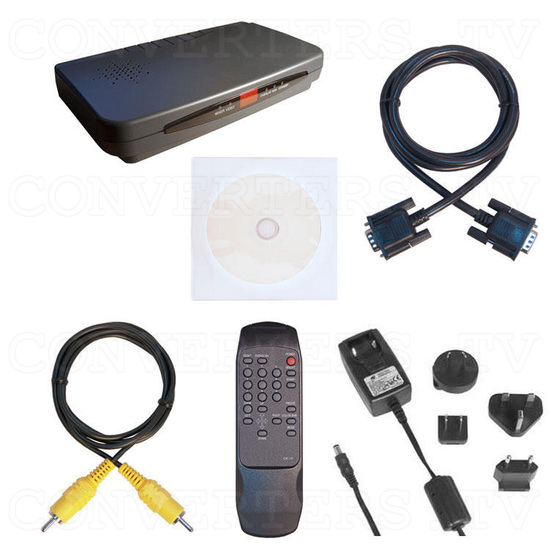 VGA to PAL / NTSC Converter with Video Overlay (CPT-370) - Full Kit