| | |
| --- | --- |
| | VGA to NTSC / PAL Video Converter / Convertor (CPT-360) |
| | |
| --- | --- |
| This product has been replaced by : | View other products in this category |
VGA to NTSC / PAL Video Converter - allows information from your computer (VGA) to be viewed on a TV in either PAL or NTSC.

It converts three most often used PC modes - 1024x768, 800x600, 640x480 into NTSC and PAL with a touch of the remote control. Even surf the internet on your tv.

This unit is similar to our ID#9 converter, however the unit will display in NTSC and Pal instead of Pal only. It also comes with a remote control.

| | | | |
| --- | --- | --- | --- |
| Unit Dimensions: | 19.0 x 3.5 x 13.5 cm | Shipping Weight: | 2.00 kg |
| Location: | NSW, Australia | Item Type: | PC to Video Converters |
| Condition: | New | Warranty : | 24 Months |
| Certificates : | CE | Manual : | User Manual (95.81 KB) |
Features:
Plug-and-play design, no software drivers required.
Cross-platform compatibility for PC, Macintosh and Notebook.
3 levels of brightness control plus 8 levels of sharpness control.
Traditional Zoom & Pan.
2X Zoom for one specific area.
Screen freeze/unfreeze.
Vertical and horizontal overscan/underscan control.
Simultaneous display on PC and TV monitor.
Composite, S-Video (S-VHS or Hi-8) and RGB output.
Video output available in NTSC and PAL.
Automatically supports scan rate from 50 Hz up to 100Hz.
Selective high clarity 5-line anti-flicker filter.
Built-in color bar generator.
Converter includes manual, power supply, AV cable, d-sub cable and remote controller
Specifications:
Input Signal VGA(pc), Macintosh(mac) or Note book(laptop)
Horizontal frequency: 24KHz - 48KHz
Vertical frequency:50Hz - 100HZ
Output Signal Composite video, S-video, RGB (in NTSC or PAL switchable) VGA loop-through output
RGB output available as combined sync as well as sync on green
Power Supply: DC 6V 1A Center negative
Please Note:
Power supply available in 110V or 220V (please mention the type you require when ordering)
Power plug adapter available for most countries (please mention the type you require when ordering)
Power Supplies:
110 Volt Model : 230VAC to 6V DC 1000mA Power Supply Center Negative Aus Plug
OR
240 Volt Model : 120VAC to 6V DC 1000mA Power Supply - Center Negative
Connects From :
Connects To :

Composite - RCA / AV (TV)
S-Video (TV)
RGB Combined Sync - RGBH+V
VGA 15pin D-Sub (31K+)
Scart (21 Pin)
Converts From :
Converts To :

VGA (640 x 480 @ 4:3)
SVGA (800 x 600 @ 4:3)
XGA (1024 x 768 @ 4:3)

PAL B
NTSC M - NTSC 3.58
NTSC N - NTSC 4.43
PAL D
PAL N
PAL G
PAL H
PAL I
PAL K
PAL M
RGB Sync on Green RGsB
RGB Combined Sync - RGBH+V
1 x VGA to NTSC / PAL Video Converter / Convertor (CPT-360)
1 x Product Manual
1 x Composite - RCA Cable (Male to Male)
1 x VGA Cable (Male to Male)
1 x VGA to SCART
1 x Remote
1 x 230VAC to 6V DC 1000mA Power Supply (Center Negative)
OR
1 x 120VAC to 6V DC 1000mA Power Supply (Center Negative)
VGA to NTSC / PAL Video Converter / Convertor (CPT-360) - Full View
VGA to NTSC / PAL Video Converter / Convertor (CPT-360) - Front View
VGA to NTSC / PAL Video Converter / Convertor (CPT-360) - Back View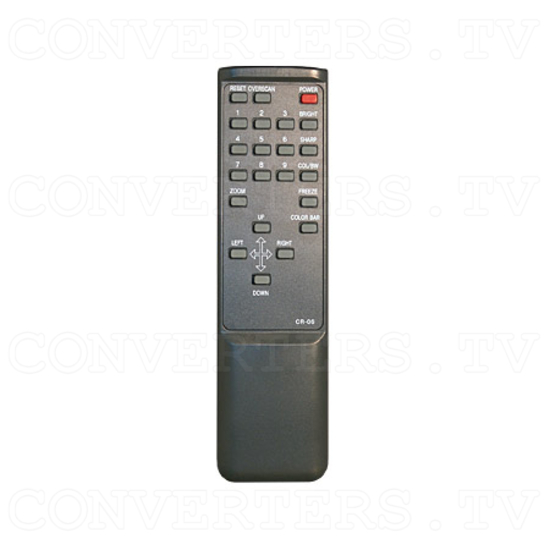 VGA to NTSC / PAL Video Converter / Convertor (CPT-360) - Remote Control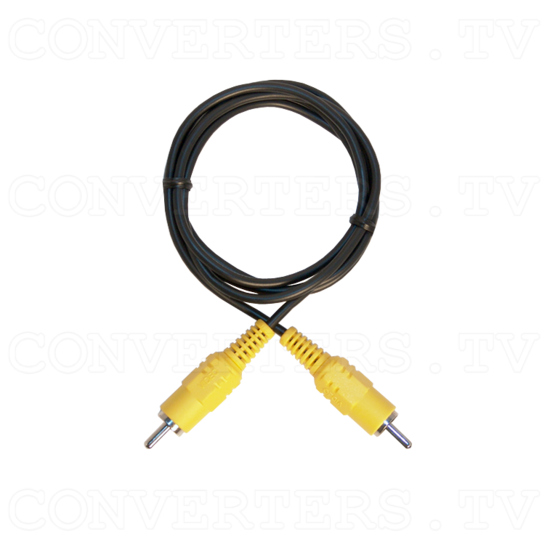 VGA to NTSC / PAL Video Converter / Convertor (CPT-360) - Composite - RCA Cable (Male to Male)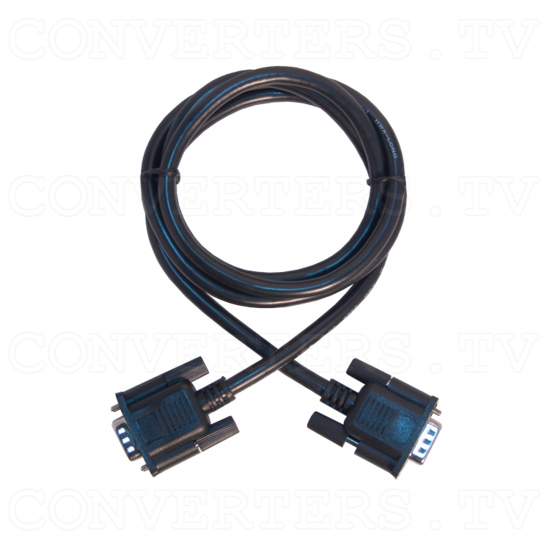 VGA to NTSC / PAL Video Converter / Convertor (CPT-360) - VGA Cable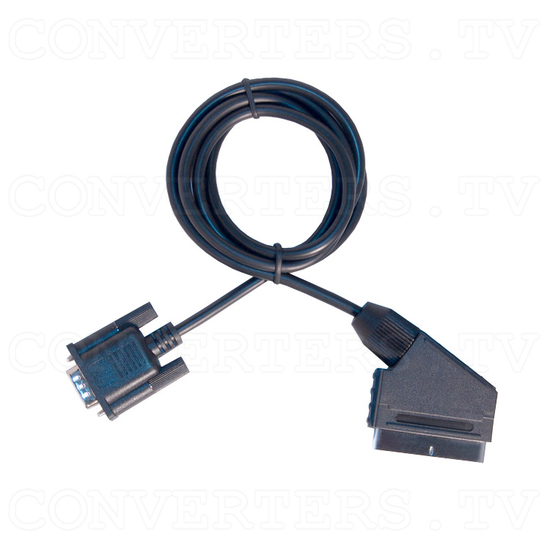 VGA to NTSC / PAL Video Converter / Convertor (CPT-360) - VGA to SCART
VGA to NTSC / PAL Video Converter / Convertor (CPT-360) - RS232 Interconnect Cable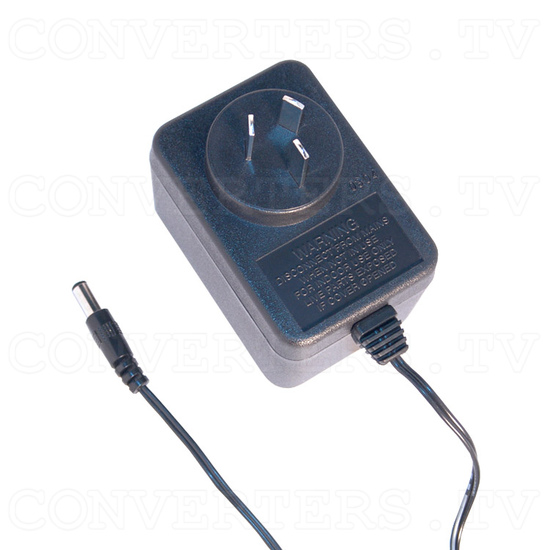 VGA to NTSC / PAL Video Converter / Convertor (CPT-360) - Power Supply 110v OR 240v
VGA to NTSC / PAL Video Converter / Convertor (CPT-360) - Full Kit