PC VGA to Video TV - Ultimate XP Pro

save 21%




PC VGA to TV Video Converter - Ultimate XP Pro is a VGA to Video converter allowing your PC images to be viewed on a standard TV screen, or a HDTV, and you can record content from your PC using VCR/CD/DVD.

The unit supports resolutions up to UXGA (1600x1200), and can be output via Composite, S-Video, RGB (Scart) and YUV/Cb/Cr connections. The PC VGA to TV Video Converter - Ultimate XP Pro is ideal for Professions like Advertising, Academic Lecturers, Retail Businesses or just for Home use.

| | | | |
| --- | --- | --- | --- |
| Unit Dimensions: | 13.0 x 8.3 x 3.0 cm | Shipping Weight: | 0.65 kg |
| Location: | NSW, Australia | Item Type: | |
| Condition: | New | Warranty : | 12 Months |
| Certificates : | CE, UL | Manual : | User Manual (487.04 KB) |
Features:
Plug and Display design. No PC software drivers required.
Power supplied from the PC's USB or PS/2 ports.
Simultaneous display on PC VGA monitor and standard TV.
Supports CV, SV, RGB (Scart) and YUV/Cb/Cr video outputs (switch selectable).
Easy to use Panel Buttons: Menu (OSD), PAL/NTSC select, Power on/off, Zoom in/out, Fine tune and Save.
OSD Menu allows control of: Freeze frame, Horizontal/ Vertical Size, Brightness, Contrast, Hue, Saturation, Flicker, OSD Color and Reset.
Full Remote Control supports above functions.
Last Setting Save at switch Off/On.
24 Bit, True Color Digitizer.
Specifications:
Video Type: NTSC/PAL.
Video Outputs: Composite (RCA socket) & S-Video (4pin mini-din socket), RGB (9pin mini-din socket), Y/Cb/Cr (RCA x 3 sockets)
PC/Monitor Connections (Scan Converter): 15 pin D-sub socket (Y cable)
Power Supply: 5vDC
Power Source: PC USB or PS/2 port
Physical Size: 13cm(w), 8.3cm(d), 3.2(h)
Weight: 0.132gms
PC Display Modes & Resolutions:
VGA Display Mode: 640x480, 800x600, 1024x768, 1280x1024, 1600x1200 (also 1152x864 & 1280x960).
MAC Display Mode (MAC G4, G4 Cubic, G3): 640x480, 832x624, 800x600, 1024x768, 1152x864.
Apple Display Mode (iMAC and iMAC DV): 640x480, 800x600, 1024x768.
Connects From :
Connects To :

Composite - RCA / AV (TV)
S-Video (TV)
Component - RGB & YCrCb/YPrPb (TV)
Component - RGB & YCrCb/YPrPb (HDTV)
Converts From :
Converts To :

VGA (640 x 480 @ 4:3)
SVGA (800 x 600 @ 4:3)
XGA (1024 x 768 @ 4:3)
SXGA (1280 x 1024 @ 5:4)
UXGA (1600 x 1200 @ 4:3)

PAL B
NTSC M - NTSC 3.58
NTSC N - NTSC 4.43
PAL D
PAL N
PAL G
PAL H
PAL I
PAL K
PAL M
HDTV 480p
HDTV 576p
HDTV 720p
HDTV 480i
HDTV 576i
1 x PC VGA to Video TV - Ultimate XP Pro
1 x Composite - RCA Cable (Male to Male)
1 x S-Video - Super Video Cable (Male to Male)
1 x Component Cable
1 x USB Power Cable
1 x VGA Y Cable
1 x Remote Control
1 x Product Manual
PC VGA to Video TV - Ultimate XP Pro - Full View
PC VGA to Video TV - Ultimate XP Pro - Front View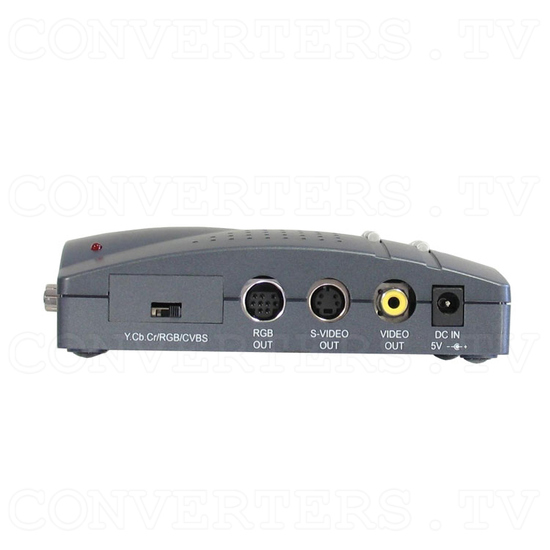 PC VGA to Video TV - Ultimate XP Pro - Back View
PC VGA to Video TV - Ultimate XP Pro - Left View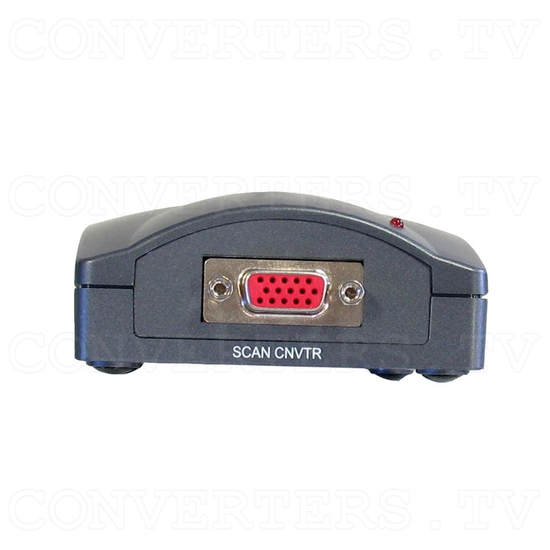 PC VGA to Video TV - Ultimate XP Pro - Right View
PC VGA to Video TV - Ultimate XP Pro - Top View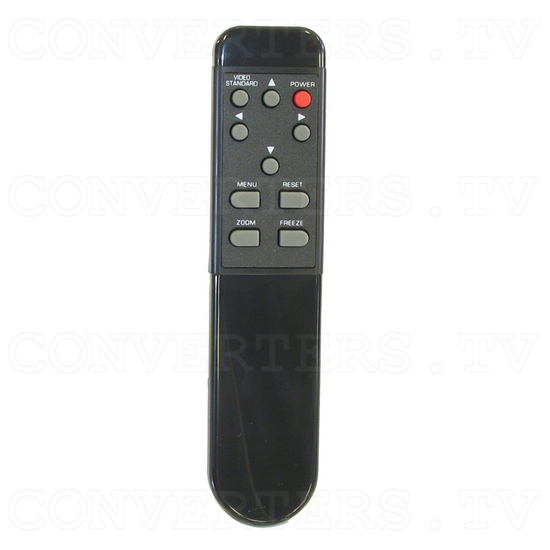 PC VGA to Video TV - Ultimate XP Pro - Remote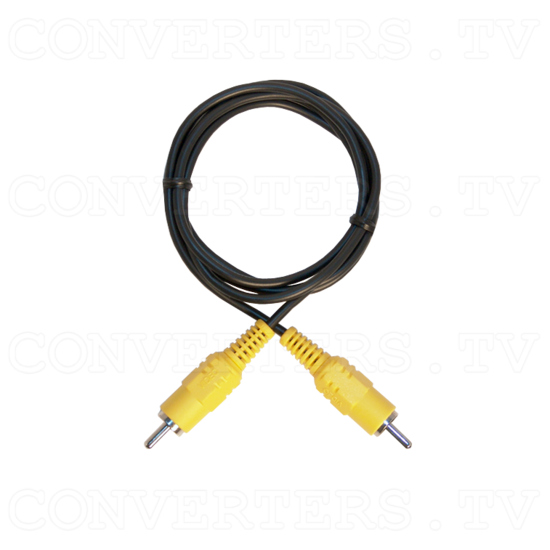 PC VGA to Video TV - Ultimate XP Pro - Composite - RCA Cable (Male to Male)
PC VGA to Video TV - Ultimate XP Pro - S-Video - Super Video Cable (Male to Male)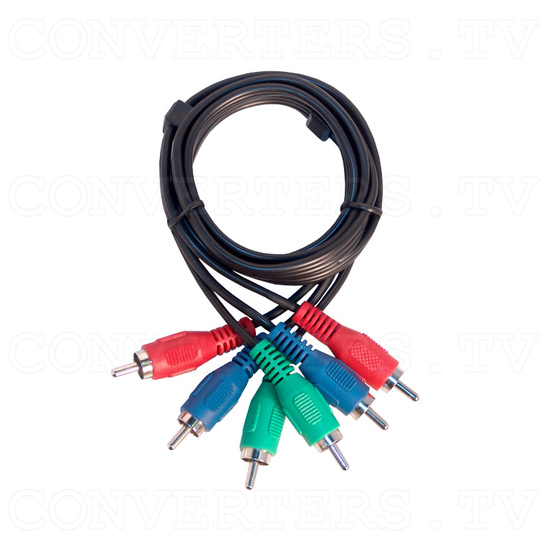 PC VGA to Video TV - Ultimate XP Pro - Component Cable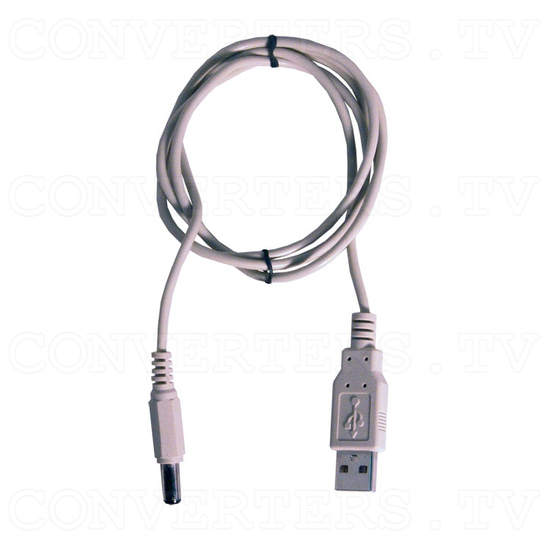 PC VGA to Video TV - Ultimate XP Pro - USB Power Cable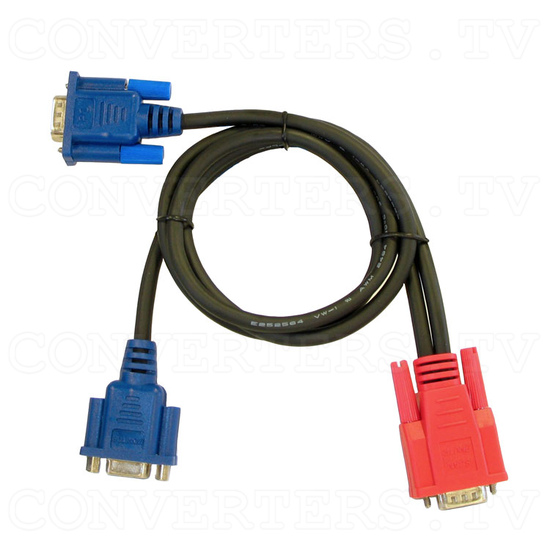 PC VGA to Video TV - Ultimate XP Pro - VGA Y Cable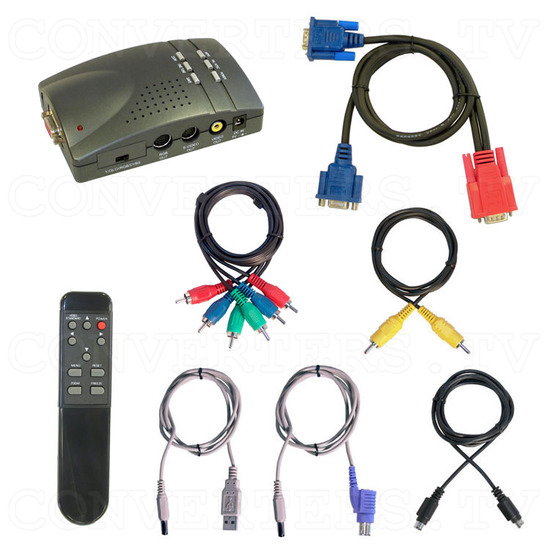 PC VGA to Video TV - Ultimate XP Pro - Full Kit