PC to HDMI 1080p Scaler Box

save 28%




PC to HDMI 1080p Scaler Box is designed to upscale video from a PC input source to a digital HDMI output at a range of different resolutions up to 1080p/WUXGA. The unit is particularly useful for those who want to display the image from their PC on a high definition TV at a high resolution. The unit will accept other VGA inputs as well, including devices such as set-top boxes.

Besides video upscaling, the scaler box also converts input audio signal from Toslink or L/R to both digital and analog formats, then output to HDMI combining with the video, Toslink and L/R simultaneously.

The unit has a comprehensive OSD menu that allows you to select a variety of output resolutions and make adjustments for the best picture quality. With the OSD you can control the size of the displayed image with options including Full, Underscan, Overscan and Panscan.

You also use the OSD to select the appropriate output resolution for your display - with the unit supporting PC resolutions including VGA, SVGA, XGA, SXGA, UXGA, WXGA, WSXGA, WUXGA, and SD/HD resolutions including 480i/p, 576i/p, 720p, and 1080i/p. The unit can also automatically detect the factory setting of the connected display and output the corresponding resolution when the Native output is selected.

The PC to HDMI 1080p Scaler Box is compatible for use with a HDMI/DVI cable.

| | | | |
| --- | --- | --- | --- |
| Unit Dimensions: | 10.2 x 15.4 x 2.5 cm | Shipping Weight: | 0.93 kg |
| Location: | NSW, Australia | Item Type: | |
| Condition: | New | Warranty : | 24 Months |
| Certificates : | CE, CTick, UL | Manual : | User Manual (225.47 KB) |
Features:
Easy to install
Solid, lightweight aluminium chassis construction.
All input/output connections and buttons clearly labeled.
Operates on 5vDC supply.
HDMI 1.2, HDCP 1.1 and DVI 1.0 compliant.
Scales PC resolutions from VGA thru WUXGA to HD 480p/i thru 1080p/i.
Automatic "Native" resolution connection to display.
OSD Menu control for Contrast, Brightness, Hue, Saturation, Sharpness, Aspect Ratio and RGB colour tone.
Supports stereo LPCM analog/digital audio input and output.
Audio output via HDMI, Toslink and Phone Jack (stereo left/right)
Specifications:
Video Input: 1 x VGA 15 pin D-sub
Audio Inputs: 1 x 3.5mm Phone Jack; 1 x TOSLink (optical fibre)
Video Output: 1 x HDMI A;
Audio Outputs: 1 x 3.5mm Phone Jack; 1 x TOSLink (optical fibre)
Dimensions (cm's): 10.2(w) x 15.4(d) x 2.5(h)
Weight (grams): 36 grams
Operating Temp: 0 to 40 degrees Celsius
Power Supplies:
Multi-Voltage Power Supply : 100 - 240VAC to 5V DC 2.6A Switch Mode Power Supply - Center Positive
| Connects From : | Connects To : |
| --- | --- |
| | |
Converts From :
Converts To :

VGA (640 x 480 @ 4:3)
SVGA (800 x 600 @ 4:3)
XGA (1024 x 768 @ 4:3)
SXGA (1280 x 1024 @ 5:4)
UXGA (1600 x 1200 @ 4:3)
WXGA HD (1280 x 720 @ 16:9)
WSXGA (1680x1050 @ 16:10)
WUXGA (1920 x 1080 @ 16:10)

HDTV 480p
HDTV 576p
HDTV 720p
HDTV 1080p
HDTV 1080i
HDTV 480i
HDTV 576i
1 x PC to HDMI 1080p Scaler Box
1 x VGA Cable
1 x Line Jack to Stereo AV Cable
1 x Product Manual
1 x 100-240VAC to 5V DC 2.6A Switch Mode Power Supply (Center Positive)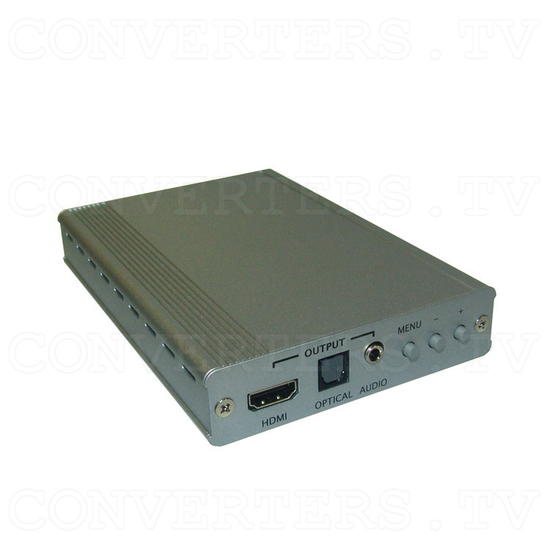 PC to HDMI 1080p Scaler Box - Full View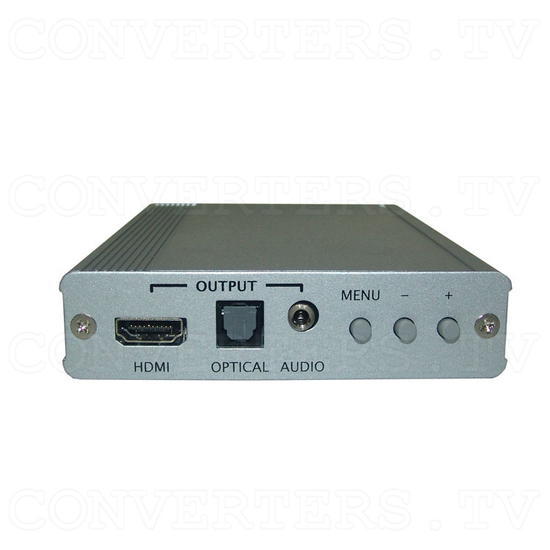 PC to HDMI 1080p Scaler Box - Front View
PC to HDMI 1080p Scaler Box - Back View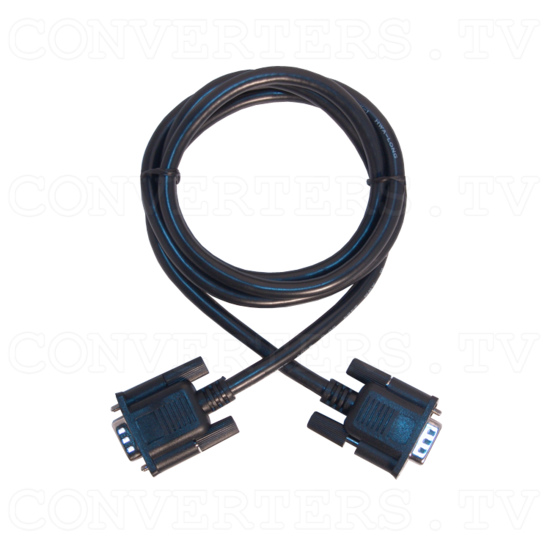 PC to HDMI 1080p Scaler Box - VGA Cable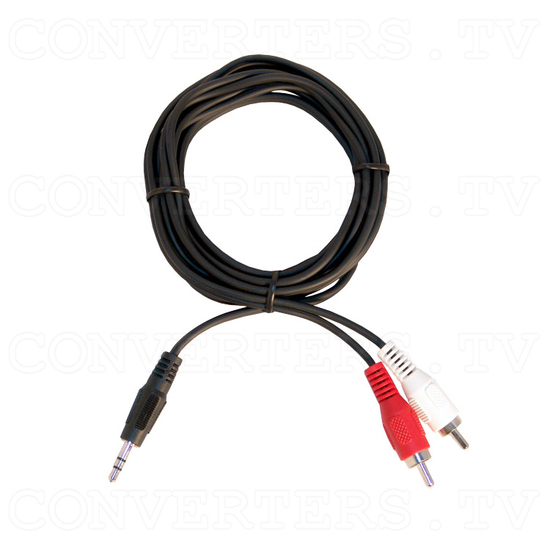 PC to HDMI 1080p Scaler Box - Line Jack to Stereo AV Cable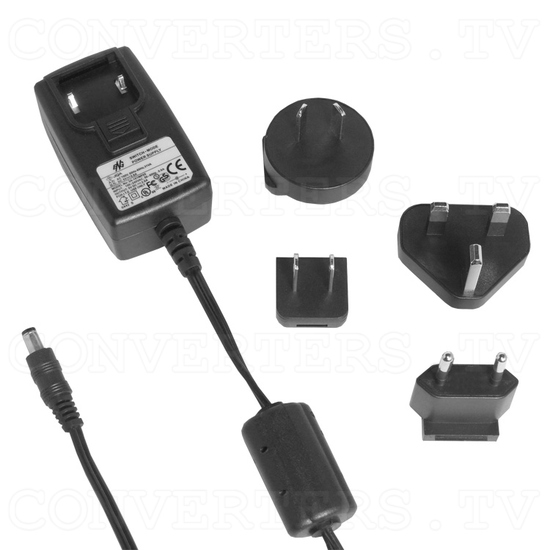 PC to HDMI 1080p Scaler Box - Power Supply 110v OR 240v
PC to HDMI 1080p Scaler Box - Full Kit