7 Inch Delta FWXGA LCD Panel

save 28%




7 Inch Delta FWXGA LCD Panel is designed to detect standard VGA, SVGA, XGA and FWXGA PC frequencies and standard PAL or NTSC Composite video formats and display all on a compact 15.4cm wide x 8.6cm high TFT LCD colour screen. Ideal for replacement of small CRT monitors and connects via a VGA 15pin Dsub cable, or a Composite video cable.

The 7 Inch Delta FWXGA LCD Panel is powered by a 12v DC 1A power supply and has a basic OSD menu for adjusting the picture display quality for brightness, colour, contrast and sharpness. Also, select which input to watch, between VGA or Composite video, using the OSD menu.

Compact and slim in design, this makes the 7 Inch Delta FWXGA LCD Panel perfect for use in displaying images from all types of sources such as Security System cameras, in-car TV receivers and reverse camera systems. They can also be used as information displays on desks and walls in any Office, Shop or Club environ.

| | | | |
| --- | --- | --- | --- |
| Unit Dimensions: | 18.3 x 10.2 x 1.5 cm | Shipping Weight: | 0.64 kg |
| Location: | NSW, Australia | Item Type: | RGB Open Frame LCD Monitors |
| Condition: | New | Warranty : | 12 Months |
| Certificates : | CE, CTick, UL | | |
Features:
Support VGA (640*480), SVGA (800*600), XGA (1024*768), FWXGA (1366*768)
Support Composite Video: PAL / PAL-M / PAL-N / NTSC / NTSC-4
Easy to connect VGA and Composite video inputs
Compact, slim, lightweight design
Sturdy metal and hard plastic frame work and supports
Quality electronic parts and components used
'flying' Controller PCB board for easy access to OSD menu functions
Simple, easy to use and understand OSD menu (Brightness/Colour/Contrast/Sharpness/VGA or AV)
Specifications:
Screen Size: 7 Inch
Display Dimensions (cm's): 15.4 (l) x 8.6 (h) x 1.5 (d)
Panel Dimensions (cm's): 18.3 (l) x 10.2 (h) x 1.5 (d)
Display Colour: 262K/16.7M (6bit/6bit + Dithering)
Pixel Density: 134 PPI
Aspect Ratio: 16:9 (H:V)
Frequency: 60Hz
Accepts PC 15 pin Dsub: 640*480 / 800*600 / 1024*762 resolutions
Accepts AV: 1.0vp-p PAL and NTSC formats
Surface Luminance (Brightness) (cd/m2): Typ. 250 Antiglare
Contrast Ratio: 500:1 (Typ)
Viewing Angle (degrees): Top 40; Bottom 60; Left 60; Right 60
Power Supply: 100-240vAC to +12vDC 1.0A power supply
Power (watts): 4.2w
Operating Temp: -20c ~ 70c / -4f ~ 160f
Relative Humidity: 20% ~ 90% RH (non-condensing)
ESD Protection: Human Bodey: ±8kV (air-gap); ±4kV (contact)
Accepted VGA Timings:
640*480@60/72/75Hz (VGA)
800*600@56/60/72/75Hz (SVGA)
1024*768@60/70/75Hz (XGA)
1366*768@50/60Hz (FWXGA)
Accepted Composite Video Formats:
PAL, PAL-M, PAL-N
NTSC, NTSC-4
Connects From :
Connects To :

Composite - RCA / AV (TV)
VGA 15pin D-Sub (31K+)
Converts From :
Converts To :

VGA (640 x 480 @ 4:3)
PAL B
NTSC M - NTSC 3.58
NTSC N - NTSC 4.43
PAL N
PAL M
SVGA (800 x 600 @ 4:3)
XGA (1024 x 768 @ 4:3)
FWXGA (1366 x 768 @ 16:9)
1 x 7 Inch Delta FWXGA LCD Panel
1 x VGA Cable
1 x 100-240vAC to +12vDC 1.0A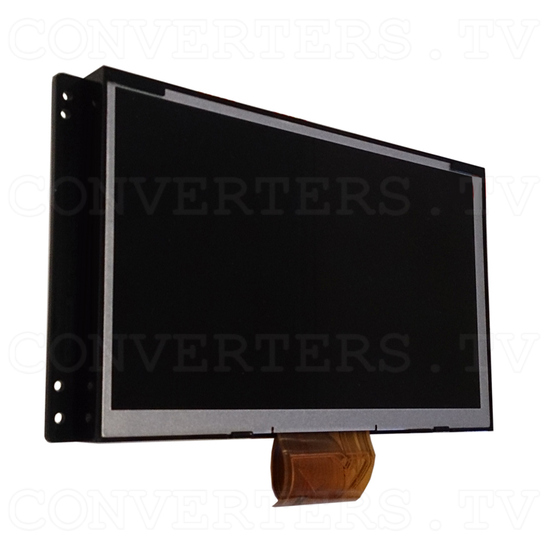 7 Inch Delta FWXGA LCD Panel - Full View
7 Inch Delta FWXGA LCD Panel - Front View
7 Inch Delta FWXGA LCD Panel - Back View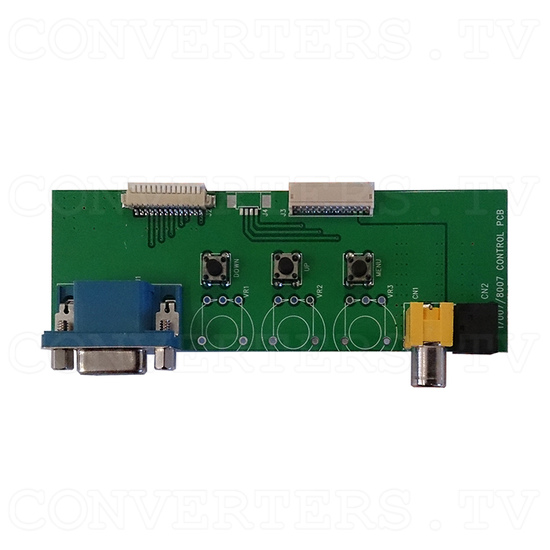 7 Inch Delta FWXGA LCD Panel - Board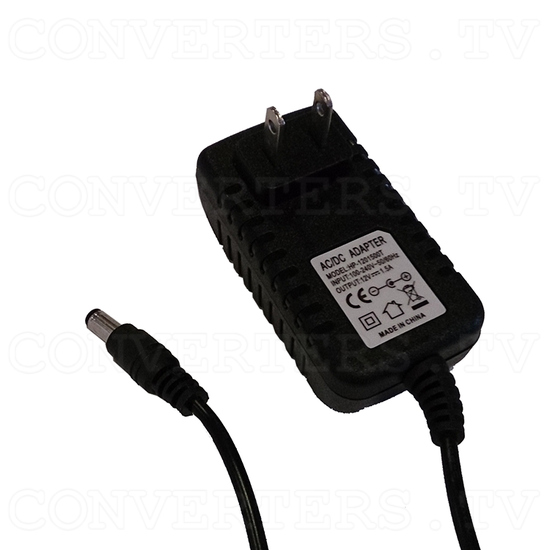 7 Inch Delta FWXGA LCD Panel - Power Supply 110v OR 240v