| | |
| --- | --- |
| | RGB Sync on Green 31k to VGA / HDTV Converter |
The RGB Sync on Green 31k to VGA/HDTV Converter is designed to upscale SoHV RGB and SoG YUV signals to a PC/HD output, such as a HDTV monitor, with a wide range of selectable resolutions available (up to WUXGA/1080p). This product is similar to our ID#694 converter, but instead accepts a RGB Sync on Green Input, and Outputs as a RGBHV Separate Sync signal.

The converter can take an input and scale it to PC resolutions VGA, SVGA, XGA, SXGA, UXGA, WXGA, WSXGA and WUXGA; or High Definition resolutions including 720p, 1080i, and 1080p.

Users can select the size of the output through the on screen display with options including Full, Overscan, Underscan, Letterbox and Panscan. Other options including Finetune, Position, Brightness and Contrast which allow you to adjust for the best possible picture quality.

| | | | |
| --- | --- | --- | --- |
| Unit Dimensions: | 16.0 x 10.2 x 2.5 cm | Shipping Weight: | 1.01 kg |
| Location: | NSW, Australia | Item Type: | RGB Converters |
| Condition: | New | Warranty : | 12 Months |
| Certificates : | CE, CTick, UL | Manual : | User Manual (214.61 KB) |
Features:
Supports SoHV RGB and SoG YUV Input / RGBHV Output
Scales any PC/HD resolutions to PC (VGA ~ WUXGA)/HD (480i ~ 1080p) resolutions
Provides output picture adjustment on contrast, brightness, hue, saturation, sharpness, RGB (colour tone) level and aspect ratio size
Supports high resolution output: PC: VGA, SVGA, XGA, SXGA, UXGA, WXGA, WSXGA, WUXGA; SD/HD: 480i, 576i, 480p, 576p, 720p, 1080i, 1080p
Specifications:
Input Ports: 1 x PC
Output Ports: 1 x PC, 1 x PC/HD Bypass
Synchronisation: SoHV RGB & SoG YUV
Dimensions (mm): 157(D) x 102(W) x 25(H)
Weight (g): 332
Chassis material: Aluminium
Colour: Silver
Operating temperature: 0°C ~ 40°C
Power Consumption: 10W (max)
Converts From :
Converts To :

VGA (640 x 480 @ 4:3)
SVGA (800 x 600 @ 4:3)
XGA (1024 x 768 @ 4:3)
SXGA (1280 x 1024 @ 5:4)
UXGA (1600 x 1200 @ 4:3)
WXGA HD (1280 x 720 @ 16:9)
WSXGA (1680x1050 @ 16:10)
HDTV 480p
HDTV 576p
HDTV 720p
HDTV 1080p
HDTV 1080i
WUXGA (1920 x 1080 @ 16:10)
HDTV 480i
HDTV 576i
1 x RGB Sync on Green 31k to VGA / HDTV Converter
1 x Product Manual
1 x VGA Cable
1 x VGA to 3 RCA
1 x 100-240VAC to 5V DC 2.6A Switch Mode Power Supply (Center Positive)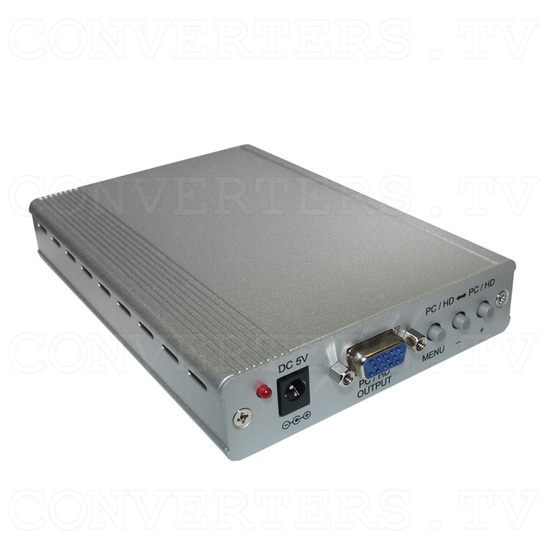 RGB Sync on Green 31k to VGA / HDTV Converter - Full View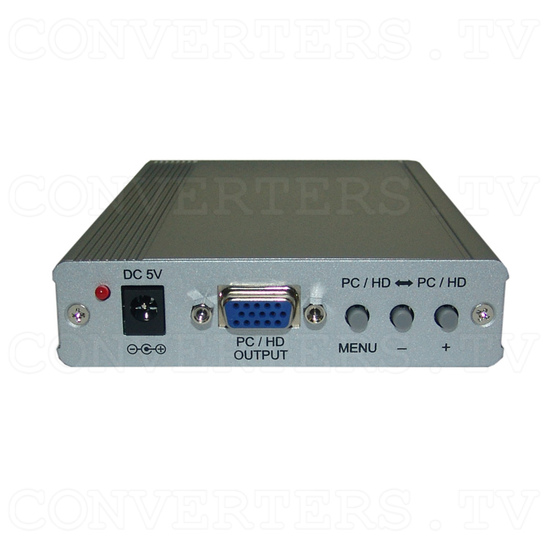 RGB Sync on Green 31k to VGA / HDTV Converter - Front View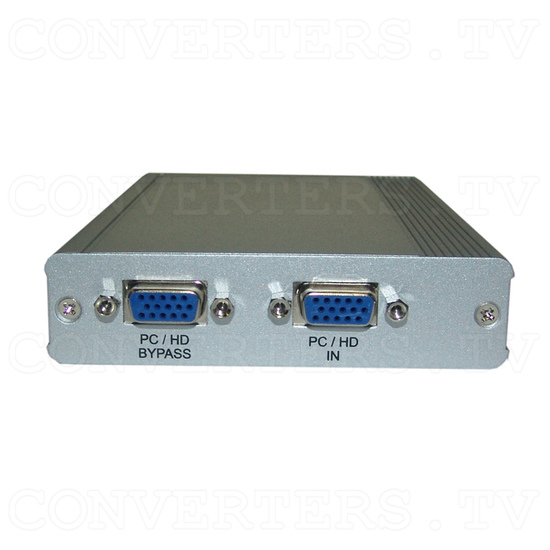 RGB Sync on Green 31k to VGA / HDTV Converter - Back View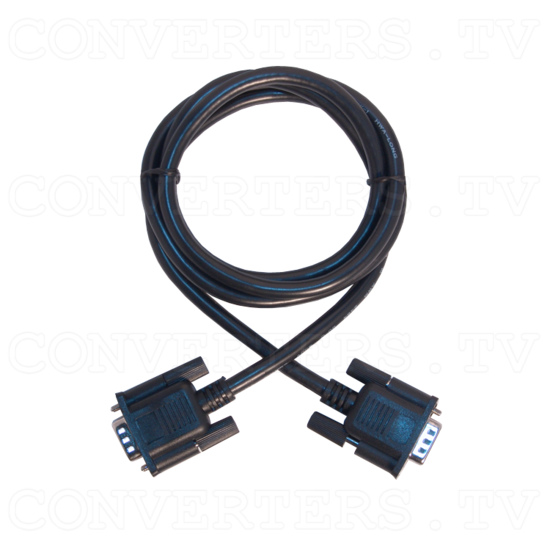 RGB Sync on Green 31k to VGA / HDTV Converter - VGA Cable
RGB Sync on Green 31k to VGA / HDTV Converter - VGA to 3 RCA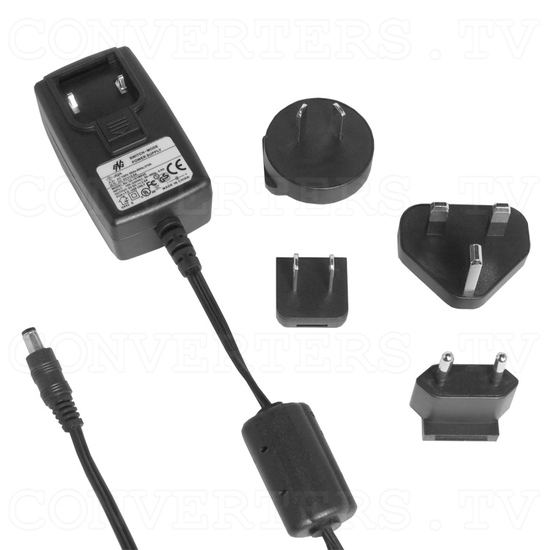 RGB Sync on Green 31k to VGA / HDTV Converter - Power Supply 110v OR 240v
RGB Sync on Green 31k to VGA / HDTV Converter - Full Kit