| | |
| --- | --- |
| | GONBES - CGA EGA to Video converter |
GONBES - CGA EGA to Video converter allows a CGA (15K) or EGA (24K) RGBS video signal to be converted to Video or S-Video output for display on a TV monitor. Ideal for the conversion of Arcade style games to be displayed on a standard TV monitor or allow for a recording device (VCR/DVD) to be used. Easy to instal and set-up, this converter is plug'n'play.

The CGA EGA to Video converter has three potentiometers, used for red, green and blue colour control. Full, True Digital 24bit colour control makes for perfect colour reproduction. A switch selects PAL or NTSC output. Two more potentiometers control image jitter and quality for the selected PAL or NTSC output. This allows for the image to be fine tuned to best suit the display used.

Input to the converter is via a 5pin RGBS (combined Sync) in-line connector and the outputs are Composite Video and S-Video jacks. A 5vDC 2A centre positive power supply is required for operation.

| | | | |
| --- | --- | --- | --- |
| Unit Dimensions: | 9.5 x 5.0 x 1.5 cm | Shipping Weight: | 0.17 kg |
| Location: | NSW, Australia | Item Type: | RGB Converters |
| Condition: | New | Warranty : | 12 Months |
| Certificates : | CE, CTick, UL | Manual : | User Manual (220.53 KB) |
Features:
Open Box PCB board for easy installation
Input, Outputs and Potentiometers are clearly labeled and accessible
Small compact design
Supports RGBS CGA and EGA signals
Supports Composite and Super Video outputs
True Digital 24 bit A/D controller for 16.7 million colour conversion
Specifications:
Input Signals:
CGA/EGA: RGBS - 15.625kHz@60Hz/15.750kHz@50Hz ; Auto Scan
Output Signals:
Composite Video: CVBS 480p
S-Video: Y/C 480p
Control Potentiometers:
3 x colour (red/green/blue)
2 x Picture adjust (1 for PAL output and 1 for NTSC output)
Video Standard Switch: PAL or NTSC working
Power Supply: 5vDC 2A (± 0.5v) centre positive
Dimensions (cm): 9.5(w) x 5.0(d) x 1.5(h)
Weight (grams): 30g
Connects From :
Connects To :

RGB Combined Sync - RGBH+V
CGA (15K)
EGA (24K)

Composite - RCA / AV (TV)
S-Video (TV)
Converts From :
Converts To :

EGA (24K)
RGB (15K Video)
CGA Compatible 15K Video Source
RGB Combined Sync - RGBH+V

PAL B
NTSC M - NTSC 3.58
NTSC N - NTSC 4.43
PAL D
PAL N
PAL G
PAL H
PAL I
PAL K
PAL M
1 x CGA EGA to Video converter
1 x 5 Pin RGB to 5 Pin RGB
1 x Product Manual
1 x Product Manual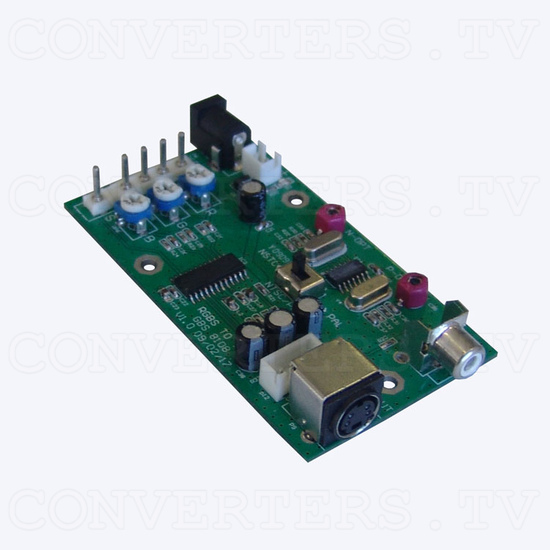 GONBES - CGA EGA to Video converter - Full View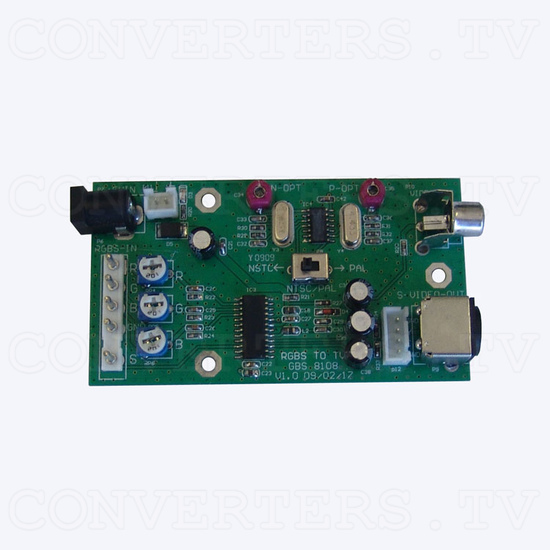 GONBES - CGA EGA to Video converter - Top View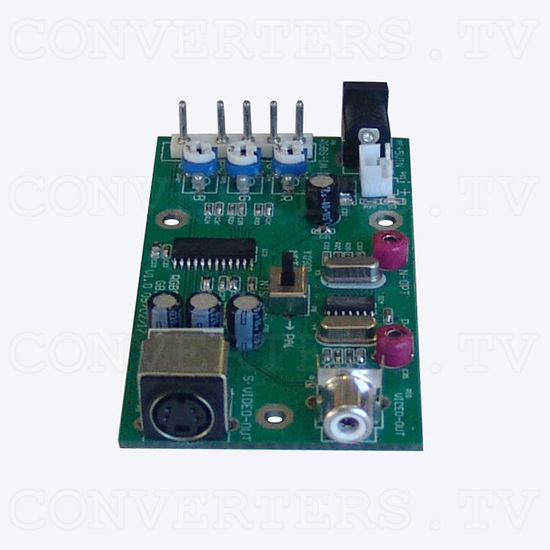 GONBES - CGA EGA to Video converter - Front View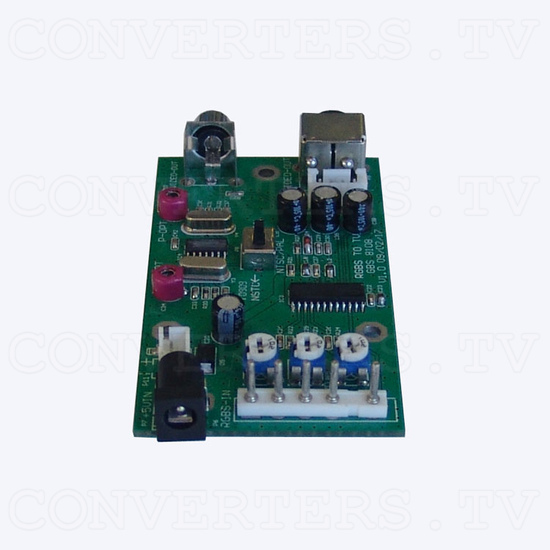 GONBES - CGA EGA to Video converter - Back View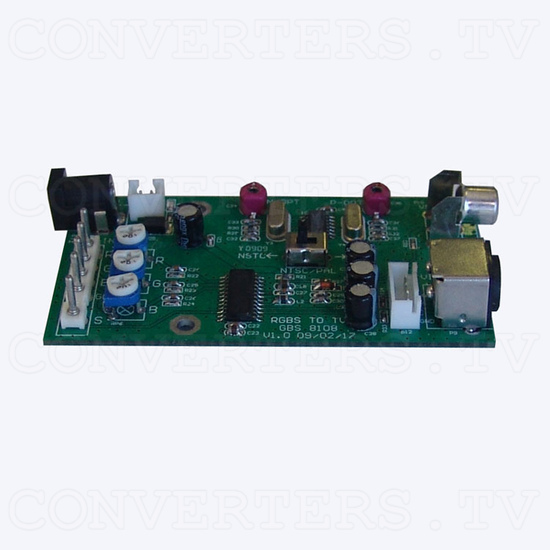 GONBES - CGA EGA to Video converter - Left View
GONBES - CGA EGA to Video converter - Right View
GONBES - CGA EGA to Video converter - 5 Pin RGB to 5 Pin RGB
GONBES - CGA EGA to Video converter - Full Kit