Video RGBs Scart to PC/HDTV DVI Converter

save 35%





Video RGBs Scart to PC/HDTV DVI converter is designed to upscale Composite video, S-video, Component Y/Cb/Cr and Scart RGBs signals to a variety of PC and High Definition TV resolutions. Ideal for use by Professional Business people and Academics and perfect for Home Multimedia Systems.

The Video RGBs Scart to PC/HD DVI converter will take video inputs from any NTSC, PAL or SECAM system for upscaling to PC resolutions of VGA(640x480) up to SXGA(1280x1024) and HD resolutions 480p(720x480) up to 1080i(1920x1080).

Media players such as DVD and VCR players, Game Consoles and Set Top Boxes are all easily displayed to your PC LCD monitor or High Definition TV. Easy to install and setup, this compact unit adds great value to your viewing pleasure.

Perfect for Professional advertisers, Academic Lecturers and Teachers or simply for upgrading your Home Entertainment Centre, the Video RGBs Scart to PC/HD DVI converter has many Menu options for picture quality enhancement to your LCD monitor or HDTV.

| | | | |
| --- | --- | --- | --- |
| Unit Dimensions: | 16.0 x 7.5 x 3.0 cm | Shipping Weight: | 1.20 kg |
| Location: | NSW, Australia | Item Type: | |
| Condition: | New | Warranty : | 12 Months |
| Certificates : | CE, UL | Manual : | User Manual (138.28 KB) |
Practical Applications:
The Video RGBs Scart to PC/HDTV DVI Converter is ideal for use in:
Lecture Halls and Auditoriums.
Educational Facilities such as Schools and Universities.
Shopping Malls and Large Retail Shops.
Sports Stadiums and Gymnasiums.
Recreational Resort and Accommodation Facilities.
Industrial Complexes.
Commercial Office Buildings.
Private Family Homes.
The Video RGBs Scart to PC/HDTV DVI Converter is ideal for use by:
Professional Advertisers.
Lecture Professors, Public and Private Teachers.
Industrial Manufacturers.
Commercial Shop owners.
Resort and Motel/Hotel Managers
Sports Organisers.
Concert, Stage and Theatre groups.
Private Home Owners.
Features:
Small, compact black metal casing design.
All inputs and output connections clearly labeled and accessible.
LED indicator for power on/off.
Auto detects NTSC (3.58/4.43), PAL (M/N) and SECAM.
Frame conversion from 50Hz up to 85Hz.
Full OSD menu for operation setup.
Last memory for settings on power-off.
Low power consumption.
Specifications:
Video Input connections: Composite AV socket; S-Video 4 pin mini-din socket; YCbCr / Scart RGBs 8 pin mini-din socket.
Video Input Levels: Video@1Vp-p, 75ohms; Y@1Vp-p, 75ohms; Colour@0.7Vp-p, 75ohms; YCbCr or RGBs.
Output connection: DVI-D.
Output Signal: Digital.
Video inputs are de-interlaced for scaling up to PC or HDTV resolutions.
Adaptive digital 4H Comb filter Y/C separator with adjustable vertical peaking.
Motion compensated de-interlacing algorithms produce artifact free progressive scan video signal.
In built adaptive film mode 3:2 / 2:2 pull-down for clear and crisp de-interlacing.
Vertical temporal filter (VT) removes jaggy and de-interlacing artifacts from normal video.
Power: Universal Switch Mode 100-240vAC to 5vDC 2.6A
Weight: 307 grams
Dimensions (cm's): 16.0(w) x 7.5(d) x 3.0(h)
Output Signal Specifications:
PC Resolutions:/ Vert. Rate:/ Format(Digital):/ Scan Type:
VGA/ 640x480/ 50,60,72,75,85Hz/ RGBHV/ P
SVGA/ 800x600/ 50,56,60,72,75,85Hz/ RGBHV/ P
XGA/ 1024x768/ 50,60,70,75,85Hz/ RGBHV/ P
WXGA/ 1280x768/ 50,60Hz/ RGBHV/ P
SXGA/ 1280x1024/ 50,60Hz/ RGBHV/ P
HDTV Resolutions:/ Vert. Rate:/ Format(Digital):/ Scan Type:
480p/ 720x480/ 50,60Hz/ RGBHV/ P
576p/ 720x576/ 50,60Hz/ RGBHV/ P
720p/ 1280x720/ 50,60Hz/ RGBHV/ P
1080i/ 1920x1080/ 50,60Hz/ RGBHV/ Psuedo Interlaced
Connects From :
Connects To :

Composite - RCA / AV (TV)
S-Video (TV)
Scart (21 Pin)
Component - Y/Cb/Cr
Converts From :
Converts To :

PAL B
NTSC M - NTSC 3.58
NTSC N - NTSC 4.43
SECAM B
PAL D
PAL N
PAL G
PAL H
PAL I
PAL K
PAL M
SECAM D
SECAM G
SECAM H
SECAM K
SECAM K1
SECAM L
MESECAM
RGB Separate Sync - RGBHV

VGA (640 x 480 @ 4:3)
SVGA (800 x 600 @ 4:3)
XGA (1024 x 768 @ 4:3)
SXGA (1280 x 1024 @ 5:4)
WXGA HD (1280 x 720 @ 16:9)
HDTV 480p
HDTV 576p
HDTV 720p
HDTV 1080i
1 x CV/SV/SCART to PC/HDTV
1 x Composite - RCA Cable (Male to Male)
1 x S-Video - Super Video Cable (Male to Male)
1 x Component AV to RGB Adapter
1 x SCART to RGB adapter
1 x DVI Cable
1 x Operating Manual
1 x Product Manual
1 x 100-240VAC to 5V DC 2.6A Switch Mode Power Supply (Center Positive)
Video RGBs Scart to PC/HDTV DVI Converter - Full View
Video RGBs Scart to PC/HDTV DVI Converter - Front View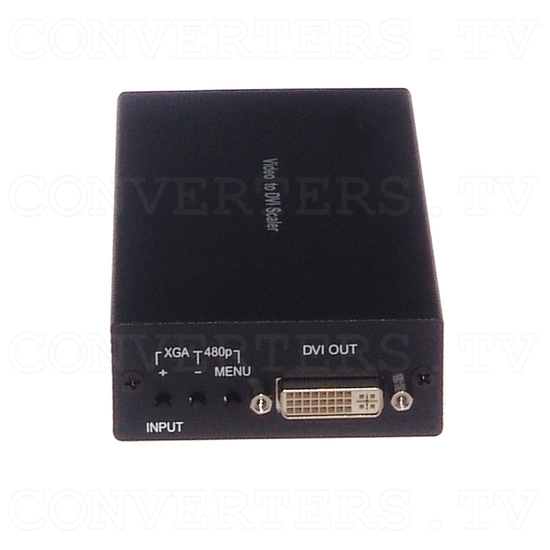 Video RGBs Scart to PC/HDTV DVI Converter - Back View
Video RGBs Scart to PC/HDTV DVI Converter - Side View
Video RGBs Scart to PC/HDTV DVI Converter - Top View
Video RGBs Scart to PC/HDTV DVI Converter - SCART to RGB adapter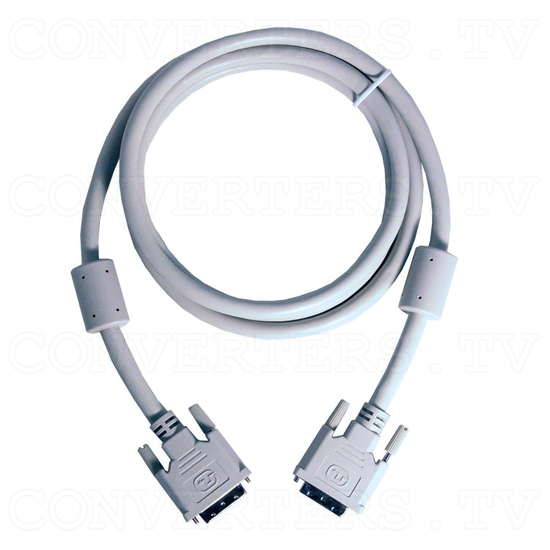 Video RGBs Scart to PC/HDTV DVI Converter - DVI Cable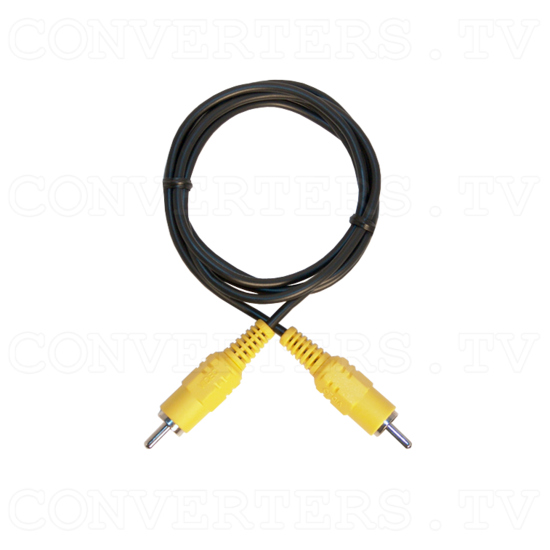 Video RGBs Scart to PC/HDTV DVI Converter - Composite - RCA Cable (Male to Male)
Video RGBs Scart to PC/HDTV DVI Converter - S-Video - Super Video Cable (Male to Male)
Video RGBs Scart to PC/HDTV DVI Converter - Component AV to RGB Adapter
Video RGBs Scart to PC/HDTV DVI Converter - Power Supply 110v OR 240v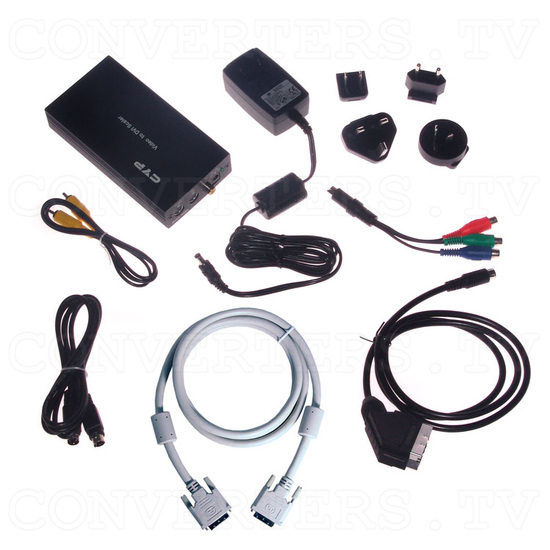 Video RGBs Scart to PC/HDTV DVI Converter - Full Kit