| | |
| --- | --- |
| | PC to Video Scan Converter (CPT-380) |
| | |
| --- | --- |
| This product has been replaced by : | View other products in this category |
This unit is a high-end PC to Video converter capable of handling resolutions up to UXGA (1600x1200). The user can simultaneous display the VGA signal on both a TV and a VGA monitor.

With features including adjustable image scaling and adjustment, advanced 2D flicker filter, and RS-232, it is an excellent product.

| | | | |
| --- | --- | --- | --- |
| Unit Dimensions: | 20.2 x 14.7 x 4.5 cm | Shipping Weight: | 1.80 kg |
| Location: | NSW, Australia | Item Type: | PC to Video Converters |
| Condition: | New | Warranty : | 12 Months |
| Certificates : | CE | Manual : | User Manual (131.56 KB) |
Features:
Automatically detects and down converts the incoming PC images to NTSC or PAL
Supports high resolution PC input up to UXGA (1600 x 1200 @ 60 Hz)
Output video image is available in NTSC or PAL
Output signal is viewable simultaneously on both a TV and a VGA monitor
Supports high input refresh rate of up to 140Hz (VGA)
Adjustable image scaling
Pan, position, and zoom
Advance 2D flicker filter ensure flicker-free picture
Adjustable contrast, brightness, color, sharpness
Last memory
Adjustment and control through RS232 interface
Useful functions-high brite, overscan, freeze, test pattern, magnifier
Remote control
OSD operation display
Wide/Standard screen
Specifications:
Input Terminal: HD-15 R/G/B/H/V.
Input Resolution:
VGA@60Hz up to 140Hz refresh rate.
SVGA@60Hz up to 120Hz refresh rate.
XGA@60Hz up to 85Hz refresh rate.
SXGA@60Hz refresh rate.
UXGA@60Hz refresh rate.
Output Terminals:
1x composite video RCA; 1 Vp-p 75 ohm phone-jack.
1x S-Video mini-din; Y: 1Vp-p, 75 ohm, C: 0.286 Vp-p 75 ohm.
1x VGA: RGB 0.7 Vp-p typ (LOOP-TRU).
Output System:
NTSC or PAL TV system.
R/G/B/H/V (PC pass through).
Control: Front panel control, IR remote control, 1 x RS-232 DB-9 connector.
Last memory.
Power Supply: 12V 800mA Center positive.
Remote Controller.
Please Note:
Power supply available in 110V or 220V (please mention the type you require when ordering)
Power plug adapter available for most countries (please mention the type you require when ordering)
Power Supplies:
110 Volt Model : 120VAC to 12V DC 800mA Power Supply - Center Positive
OR
240 Volt Model : 230VAC to 12V 800mA Power Supply - Center Positive
Connects From :
Connects To :

Composite - RCA / AV (TV)
S-Video (TV)
VGA 15pin D-Sub (31K+)
VGA 9 pin D-sub
Converts From :
Converts To :

PAL B
NTSC M - NTSC 3.58
NTSC N - NTSC 4.43
PAL D
PAL N
PAL G
PAL H
PAL I
PAL K
PAL M
1 x PC to Video Scan Converter (CPT-380)
1 x Product Manual
1 x Composite - RCA Cable (Male to Male)
1 x VGA Cable
1 x Software
1 x Remote
1 x 120VAC to 12V DC 800mA Power Supply (Center Positive)
OR
1 x 230VAC to 12V 800mA Power Supply (Center Positive)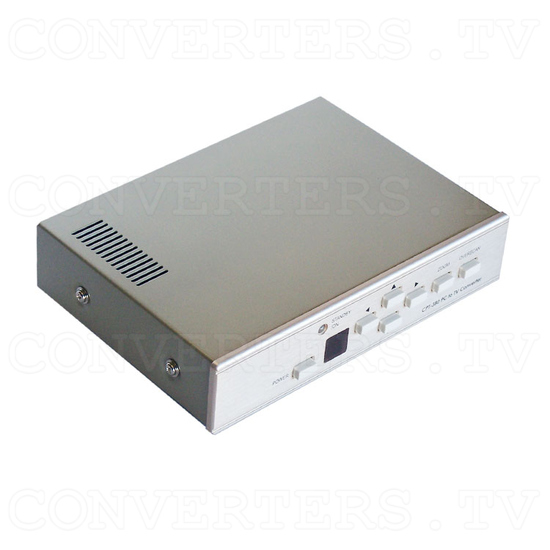 PC to Video Scan Converter (CPT-380) - Full View
PC to Video Scan Converter (CPT-380) - Front View
PC to Video Scan Converter (CPT-380) - Back View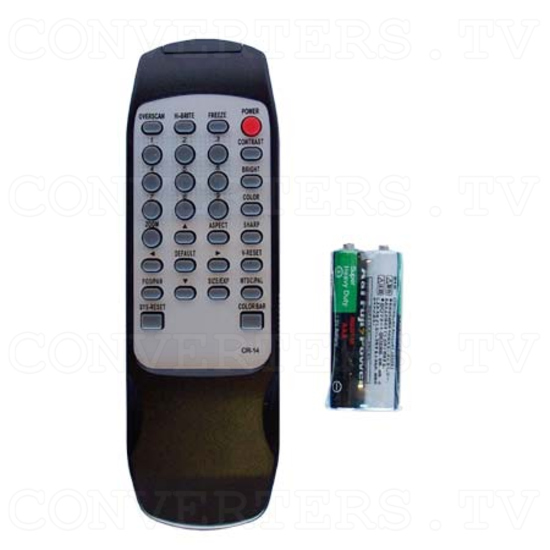 PC to Video Scan Converter (CPT-380) - Remote Control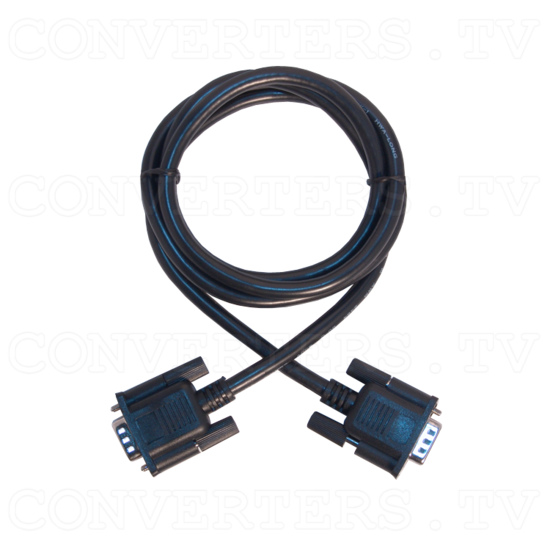 PC to Video Scan Converter (CPT-380) - VGA Cable
PC to Video Scan Converter (CPT-380) - Composite - RCA Cable (Male to Male)
PC to Video Scan Converter (CPT-380) - Software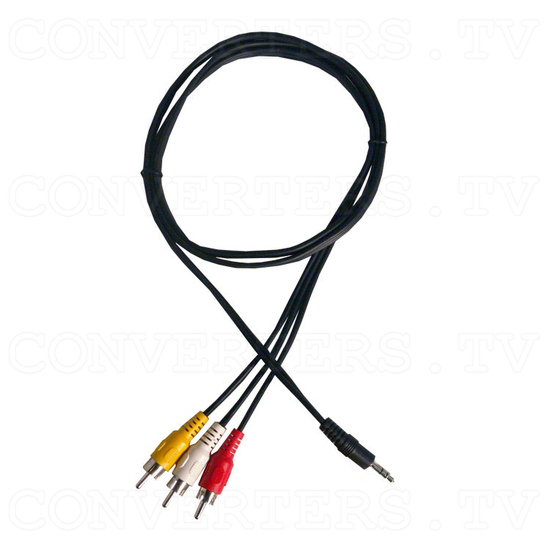 PC to Video Scan Converter (CPT-380) - Stereo AV to LineJack
PC to Video Scan Converter (CPT-380) - Male Line Jack to Female AV Cable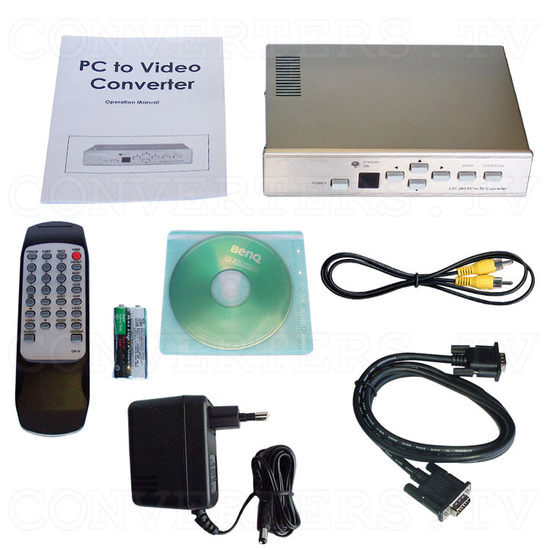 PC to Video Scan Converter (CPT-380) - Full Kit