| | |
| --- | --- |
| | PAL-NTSC Video to WXGA Scaler Converter |
| | |
| --- | --- |
| This product has been replaced by : | View other products in this category |
This PAL-NTSC Video to WXGA Scaler Converter allows video sources such as DVD players and game consoles to be displayed on your computer monitor. It converts the Composite Video or S Video (NTSC or PAL) signal to one of three PC resolutions (XGA, SXGA and WXGA).

The PAL-NTSC Video to WXGA Scaler Converter is Plug & Play, with no drive software required, and is incredibly easy to set up and operate. It includes one Composite Video input port, and one S Video input port. You simply connect your PAL or NTSC output device to the converter via one of these ports, and then connect your computer monitor to the converter. This is done via the VGA output port found on the side panel of the converter.

You can switch between the desired output resolution (XGA 1024x768 / SXGA 1280x1024 / WXGA 1366x768) via the PC Monitor output switch on the side panel of the converter. There is also an input select button on the front panel, which toggles between PAL or NTSC Composite Video and S Video input source. An LED indicator shows which input signal is selected.

The PAL-NTSC Video to WXGA Scaler Converter is palm size and extremely lightweight. It is ideal for home theatre integration, and would suit those who would like their PAL or NTSC video source to be displayed at a higher resolution than their current TV display offers.

| | | | |
| --- | --- | --- | --- |
| Unit Dimensions: | 11.5 x 6.3 x 2.5 cm | Shipping Weight: | 0.28 kg |
| Location: | NSW, Australia | Item Type: | Video to VGA Converters |
| Condition: | New | Warranty : | 12 Months |
| Certificates : | CE, UL | Manual : | User Manual (154.98 KB) |
Practical Applications:
The PAL-NTSC Video to WXGA Scaler Converter is ideal for use in:
Lecture Halls and Auditoriums.
Educational Facilities such as Schools and Universities.
Shopping Malls and Large Retail Shops.
Sports Stadiums and Gymnasiums.
Recreational Resort and Accommodation Facilities.
Industrial Complexes.
Commercial Office Buildings.
Private Family Homes.
The PAL-NTSC Video to WXGA Scaler Converter is ideal for use by:
Professional Advertisers.
Lecture Professors, Public and Private Teachers.
Industrial Manufacturers.
Commercial Shop owners.
Resort and Motel/Hotel Managers
Sports Organisers.
Concert, Stage and Theatre groups.
Private Home Owners.
Features:
Easy to instal and operate.
Connect to your PC monitor via VGA cable.
Plug and Play. No software required.
Inputs from Composite Video and S-Video connections switch selectable
High Resolution output XGA, SXGA & WXGA.
Connections clearly labelled and accessible.
Ideal for Video game display on VGA Monitor.
Supports PAL and NTSC Video systems.
Slim and sturdy white metal casing.
Low power consumption.
Specifications:
Supports: PAL and NTSC 3.58 Video systems.
Input Composite Video (CV) connector: 1 x RCA socket 1Vp-p 75 ohm.
Input S-Video (SV) connector: 1 x mini-din 1Vp-p 75 ohm.
Output connector: 1 x VGA female 15 pin HD D-con (RGB 0.7Vp-p 75 ohm.
Supports Horizontal and Vertical Sync: 3Vp-p
Output resolutions: XGA (1024x768), SXGA (1240 x 1024), WXGA (1366 x 768) all @ 60Hz.
Motion adaptive 3D Y/C separation comb filter (for CV input).
Motion adaptive 3D (frame based) YNR/CNR (noise reduction).
Advanced 3D motion adaptive de-interlacing.
Automatic 2:2 & 3:2 film mode detection.
50/60Hz frame rate conversion ensures a dynamic display.
Power Supply: Universal Switch Mode 100-240vAC to 3.3vDC 1A
Dimensions (cm's): 11.5(w) x 6.3(d) x 2.5(h)
Weight: 100 grams
Power Supplies:
Multi-Voltage Power Supply : 100 - 240VAC to 3.3V DC 1.5A Switch Mode Power Supply Centre Positive
Connects From :
Connects To :

Composite - RCA / AV (TV)
S-Video (TV)
Converts From :
Converts To :

PAL B
NTSC M - NTSC 3.58
PAL D
PAL G
PAL I

XGA (1024 x 768 @ 4:3)
SXGA (1280 x 1024 @ 5:4)
WXGA HD (1280 x 720 @ 16:9)
1 x PAL-NTSC Video to WXGA Scaler Converter
1 x Composite - RCA Cable (Male to Male)
1 x Product Manual
1 x Switch Mode Power Supply 100-240vAC to 3.3vDC 1.5A Centre Positive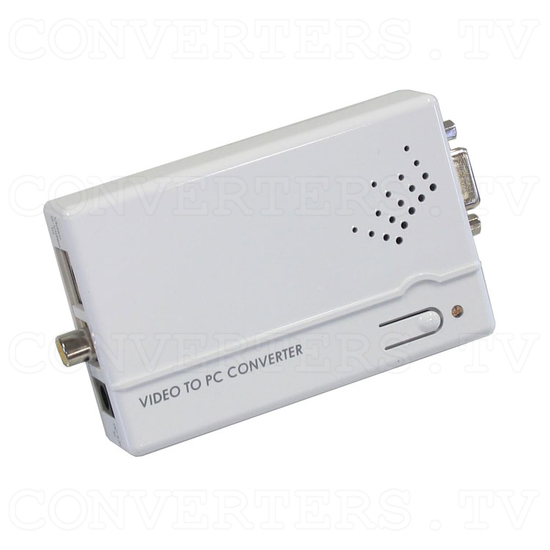 PAL-NTSC Video to WXGA Scaler Converter - Full View
PAL-NTSC Video to WXGA Scaler Converter - Front View
PAL-NTSC Video to WXGA Scaler Converter - Back View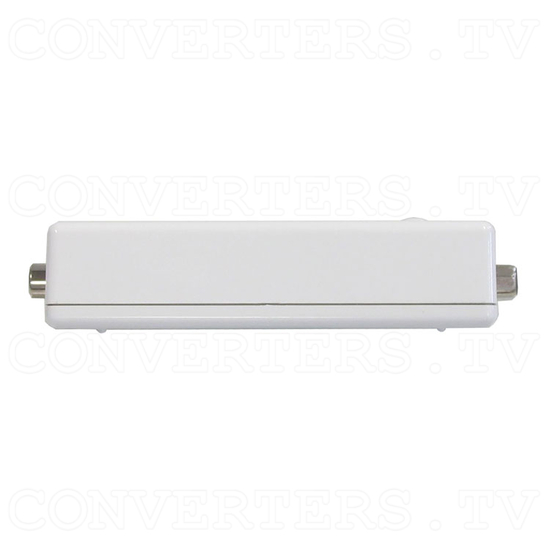 PAL-NTSC Video to WXGA Scaler Converter - Side View
PAL-NTSC Video to WXGA Scaler Converter - Top View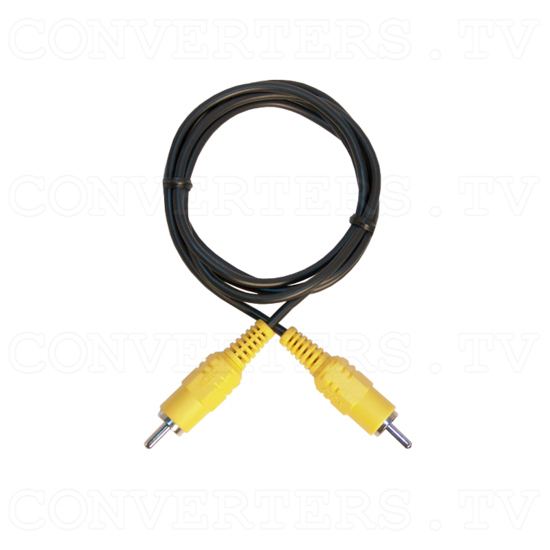 PAL-NTSC Video to WXGA Scaler Converter - Composite - RCA Cable (Male to Male)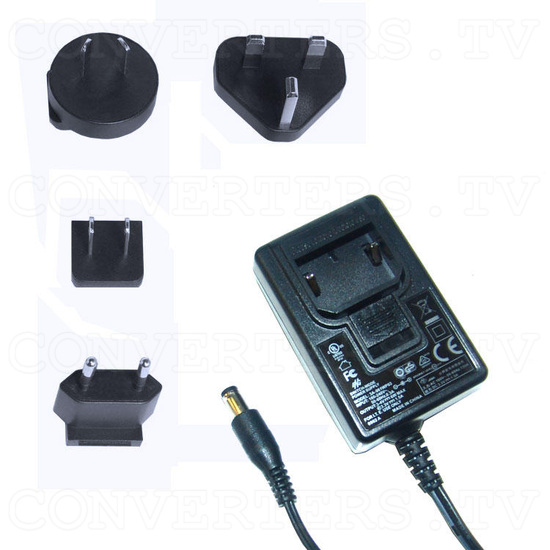 PAL-NTSC Video to WXGA Scaler Converter - Power Supply 110v OR 240v
PAL-NTSC Video to WXGA Scaler Converter - Full Kit