UHF/VHF TV Channel Converter

save 41%





UHF/VHF TV Channel Converter is a compact unit that allows you to connect a TV signal source or a VCR or DVD player to the converter for display on a standard TV screen. You can also connect a recording device for simple record procedures.

It is particularly useful if you do not have a remote control for your TV, as the UHF/VHF TV Channel Converter includes a fully functioning remote control which controls the converter for display on the connected TV.

With an AV and Left/Right Audio cable, the UHF/VHF TV Channel Converter can be connected with a variety of devices including DVD Players, VCR's and Game Consoles, making it very versatile. Also connect a recording device between the converter and the TV for simple capture of video on your recording medium.

| | | | |
| --- | --- | --- | --- |
| Unit Dimensions: | 10.5 x 7.0 x 2.3 cm | Shipping Weight: | 0.42 kg |
| Location: | NSW, Australia | Item Type: | |
| Condition: | New | Warranty : | 12 Months |
| Certificates : | CE, UL | | |
Features:
Small, compact and modern style.
Compatible with PAL/NTSC TV system.
Video input from DVD, VCR, game consoles.
Video output to standard TV.
Left/Right Audio input and output.
Remote control.
Full OSD menu for system setup and operation.
Button Controls on top panel for OSD access and channel/volume selection.
Calender, Games and Timer function.
1000 channels storage.
All connections are clearly labeled and accessible.
Low power consumption.
Specifications:
Video and Audio Input: RCA socket (3xAV plugs-yellow/red/white cable)
Video and Audio putput: RCA socket (3xAV plugs-yellow/red/white cable)
TV input: RF socket 75ohm
Power supply: 100-240vAC to 5vDC, 1A
Dimensions (cm's): 10.5(w) x 7.0(d) x 2.3(h)
Weight: 90 grams
Connects From :
Connects To :

Composite - RCA / AV (TV)
RF (TV)

Composite - RCA / AV (TV)
Converts From :
Converts To :

PAL B
NTSC M - NTSC 3.58
NTSC N - NTSC 4.43
PAL D
PAL G
PAL I
PAL K

PAL B
PAL D
PAL G
PAL I
PAL K
1 x UHF/VHF TV Channel Converter
2 x Line Jack to AV video and stereo
1 x Remote Control
1 x Switch Mode Power Supply 100-240vAC 0.2A to 5vDC 1A Center Positive
1 x Operating Manual
PAL TV Tuner
NTSC TV Tuner
Remote Control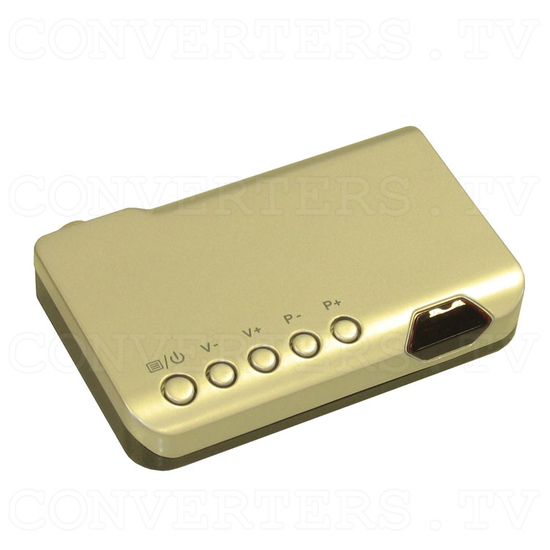 UHF/VHF TV Channel Converter - Full View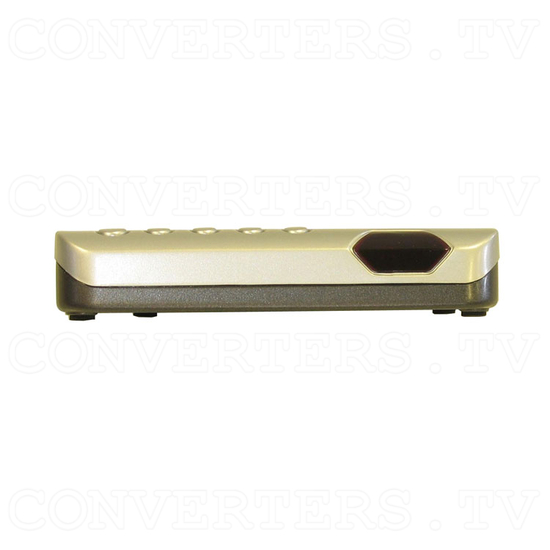 UHF/VHF TV Channel Converter - Front View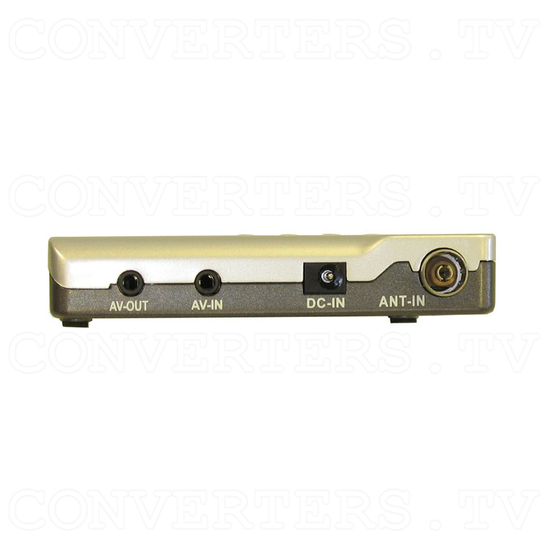 UHF/VHF TV Channel Converter - Back View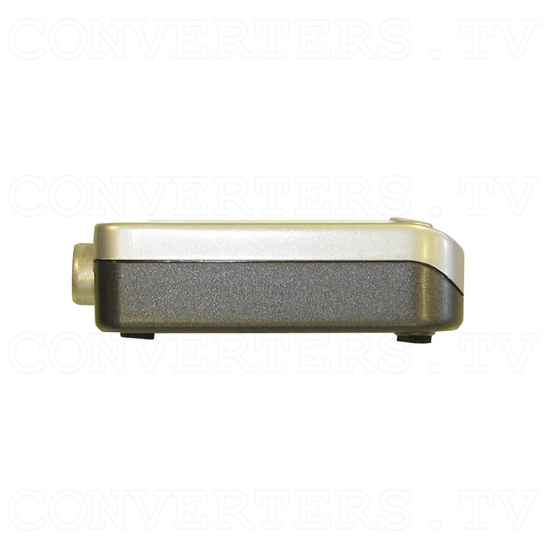 UHF/VHF TV Channel Converter - Side View
UHF/VHF TV Channel Converter - Top View
UHF/VHF TV Channel Converter - Remote
UHF/VHF TV Channel Converter - Line Jack to AV video and stereo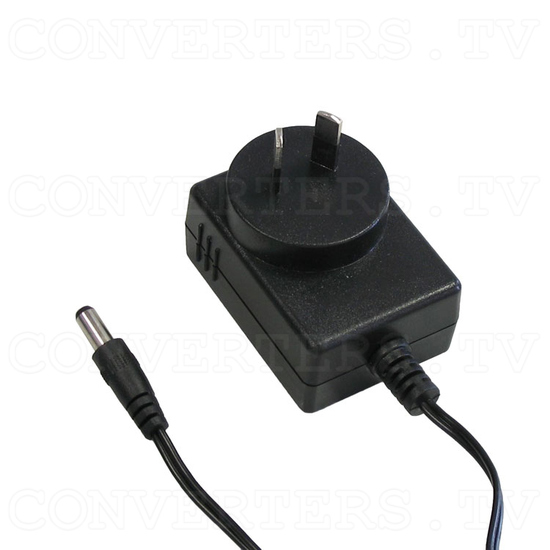 UHF/VHF TV Channel Converter - Power Supply 110v OR 240v
UHF/VHF TV Channel Converter - Full Kit