| | |
| --- | --- |
| | TV-Video Picture In Picture 3 (PAL B/G) |
| | |
| --- | --- |
| This product has been replaced by : | View other products in this category |
Picture in Picture box with built-in TV receiver which allows you to watch two video inputs at the same time, on the same display. The unit will display a main picture, and a sub-picture. The size and position of the sub-picture can be easily changed, with 4 different screen sizes, and 9 different screen positions. The main picture and the sub-picture can easily be switched at the press of a button.

An example setup could be to connect your TV, and your DVD player to the unit, allowing you to watch both at the same time using the Picture in Picture function. Or you could connect a security camera to the unit, and watch the security camera feed whilst watching TV. To watch multiple TV channels at the same time for example you could connect your aerial as normal via the analog RF input, then you would connect a Set-top Box to Video 1 or 2 input. In the main picture you would select TV, and the corresponding V1 or V2 input would be selected and displayed as the sub picture.

The audio output will be that of the main picture, however there is also a headphone jack which allows you to listen to the sub-picture audio through headphones.

| | | | |
| --- | --- | --- | --- |
| Unit Dimensions: | 29.0 x 18.0 x 4.0 cm | Shipping Weight: | 3.10 kg |
| Location: | NSW, Australia | Item Type: | |
| Condition: | New | Warranty : | 12 Months |
| Certificates : | CE, CTick, UL | Manual : | User Manual (220.13 KB) |
Features:
Real time high resolution picture in picture display for any two video inputs
4 PIP picture size selectable
PIP Picture may be placed in 9 different positions of the screen
Still image function for PIP screen
Main and PIP picture can be swapped by simply pressing a button
Stereo sound on main channel and PIP channel, headphone jack for PIP picture
Easy button operation, compact size
Specifications:
DC Power 15V/450mA
Video Input: 2 Vp-p, 75 ohm
Audio Input: 300 m Vp-p
Video Output: 2 Vp-p, 75 ohm
Audio Output: 300 m Vp-p
Weight (g): 1000
Dimensions (cm): 28.2 (W) x 16.6 (D) x 4.5 (H)
Power Supplies:
240 Volt Model : 230VAC to 15V DC 1500mA Power Supply Centre Negative
Connects From :
Connects To :

Composite - RCA / AV (TV)
RF - F Connector (TV)

Composite - RCA / AV (TV)
Converts From :
Converts To :

PAL B
PAL D
PAL N
PAL G
PAL H
PAL I
PAL K
PAL M

PAL B
PAL D
PAL N
PAL G
PAL H
PAL I
PAL K
PAL M
1 x TV-Video Picture In Picture 3 (PAL B/G)
1 x Product Manual
1 x 230VAC to 15V DC 1500mA Power Supply (Centre Negative) (711)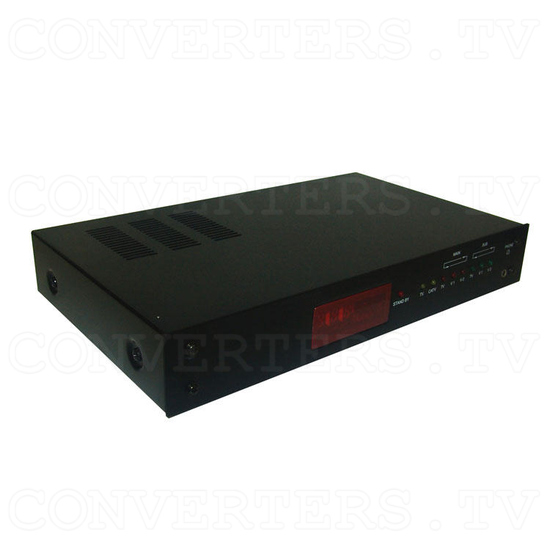 TV-Video Picture In Picture 3 (PAL B/G) - Full View
TV-Video Picture In Picture 3 (PAL B/G) - Front View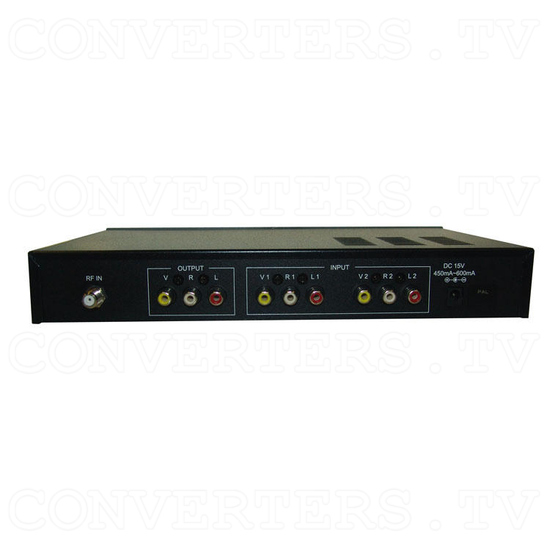 TV-Video Picture In Picture 3 (PAL B/G) - Back View
TV-Video Picture In Picture 3 (PAL B/G) - Remote
TV-Video Picture In Picture 3 (PAL B/G) - Power Supply 110v OR 240v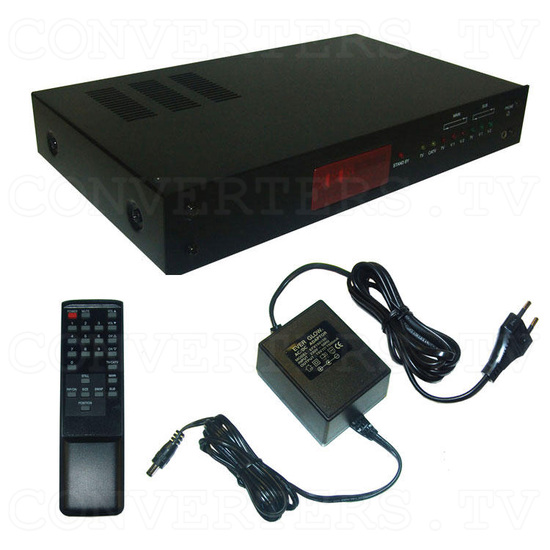 TV-Video Picture In Picture 3 (PAL B/G) - Full Kit