Panache mini DVB-T STB

save 56%





Used/Floor Stock Details :
Price (each) :

| | |
| --- | --- |
| 95.00 USD | |

Used Stock Qty :
1pc available (immediate shipment)
Location :
NSW, Australia
Warranty :
No Warranty
The Panache mini DVB-T STB (Set Top Box) is able to upgrade existing analog TV and digital display panels to attain DVB-T reception capability compliant with the Taiwan/Europe DVB-T specifications. The unit is portable, compact and provides flexibility in its ability of being integrated with other video products in order to achieve higher product quality.

The unit uses an advanced COFDM demodulator chip and a hardware MPEGII decoder. It is able to provide versatile high quality video outputs, including CVBS, S-Video and RGB.

By applying the DVB-T set top box with your existing analog TV or monitor it will instantly attain the capability of being able to receive the DTV signals.

| | | | |
| --- | --- | --- | --- |
| Unit Dimensions: | 7.4 x 2.4 x 13.2 cm | Shipping Weight: | 1.50 kg |
| Location: | NSW, Australia | Item Type: | |
| Condition: | New | Warranty : | 12 Months |
Features:
Full ETS 300 744 DVB-T compliance.
MPEGII audio and video decoding.
Supports different channel bandwidth of 6/7/8 MHz.
Supports multiple output format terminals, including A/V, S-Video, YCrCb and YPbPr.
Supports 9V~24V DC power supply.
Automatic channel scanning.
Supports EPG (Electronic Program Guide) which shows the updated introduction of all of the programs.
It supports multiple OSD languages, including English, German, French, Portuguese, Spanish, Italian and Dutch.
S/W upgrade portability is an option.
Compatible with infrared remote control.
Specifications:
Antenna
Active Antenna- Optional.
Passive Antenna- Optional.
Tuner
Reception freq. range- 145.1 MHz ~ 862 MHz.
Input impedance- 75 Ohm.
Channel bandwidth-6 / 7 / 8 MHz.
Jack- F-type, IEC, SMA, SMB.
Signal level -20 dBm ~ -80dBm.
Demodulator
Signal demodulator- OFDM 2K, 8K, QPSK, 16/64 QAM.
Guard intervals- 1/32, 1/16, 1/8, 1/4.
FEC coding- 1/2, 2/3, 3/4, 5/6, 7/8.
MPEG II Decoder
Transport stream- MPEG II MP @ ML.
Resolution- 720x576 (PAL) / 720x480 (NTSC).
Audio encoding- MPEG II, Layer I/II.
Audio sampling rate- 32K/44.1K/48KHz.
Audio mode- Stereo / mono-left / mono-right.
Power Supply
Supply voltage- 7V ~ 20V DC, 12V DC (Typical).
Power dissipation- 4.8W Max.
Standby power- 1.6W.
System S/W highlights
Multiple languages- Traditional Chinese/ English/ German/ French/ Portuguese/ Spanish/ Italian/ Dutch.
Functions- Auto scanning, EPG, channel preview, music channel, Teletext.
Interfaces
Infrared remote control- Optional.
RS-232 serial port- Optional.
Keyboard- Optional.
GPIO- Optional.
RCA x 3- 1 video(cvbs) and 2 audio (L/R).
Outline Dimensions
Width x Length x Height- 7cm x 12 cm x 1.5cm.
Please Note:
Power supply available in 110V or 220V (please mention the type you require when ordering).
Power plug adapter available for most countries (please mention the type you require when ordering).
Power Supplies:
Multi-Voltage Power Supply : 100-240VAC to 12V DC 1.25A Switch Mode Power Supply Center Positive
Connects From :
Connects To :

Composite - RCA / AV (TV)
RF - F Connector (TV)

Composite - RCA / AV (TV)
Converts From :
Converts To :

PAL B
NTSC M - NTSC 3.58
NTSC N - NTSC 4.43
PAL D
PAL N
PAL G
PAL H
PAL I
PAL K
PAL M

PAL B
NTSC M - NTSC 3.58
NTSC N - NTSC 4.43
PAL D
PAL N
PAL G
PAL H
PAL I
PAL K
PAL M
1 x Panache mini DVB-T STB
1 x Remote
1 x Antenna
1 x Line Jack to Video/Stereo Audio
1 x 100-240VAC to 12V DC 1.25A Power Supply (Center Positive)
Digital TV Tuner
Remote Control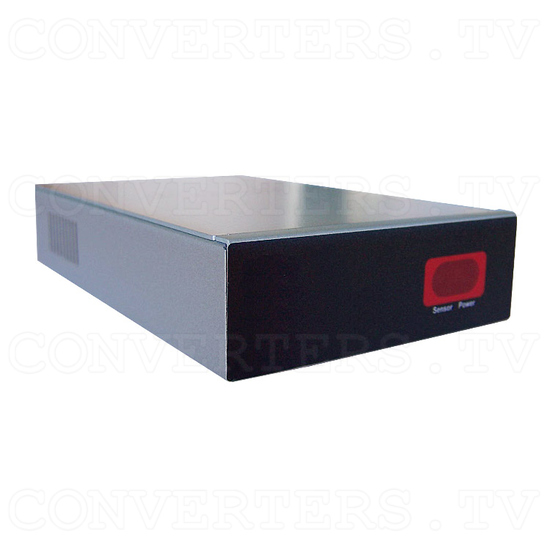 Panache mini DVB-T STB - Full View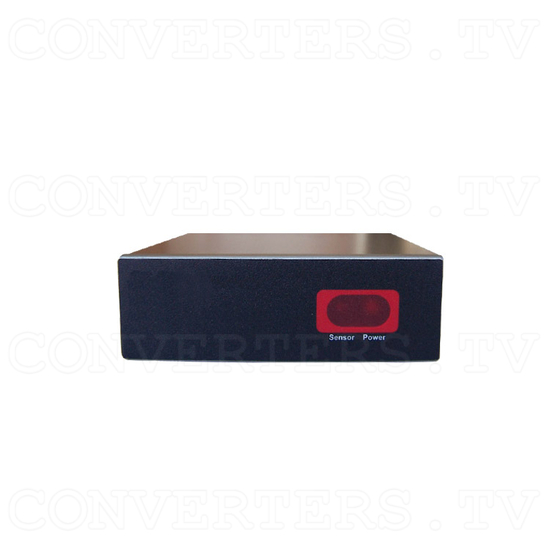 Panache mini DVB-T STB - Front View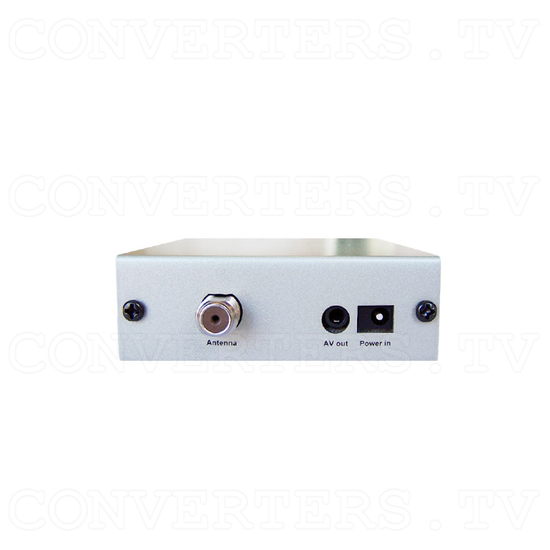 Panache mini DVB-T STB - Back View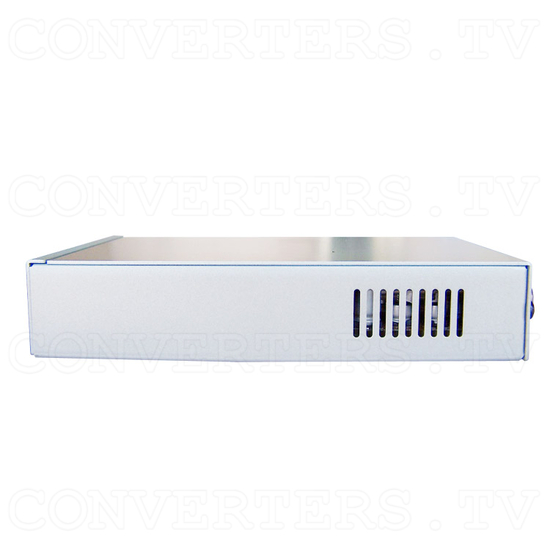 Panache mini DVB-T STB - Side View
Panache mini DVB-T STB - Remote Control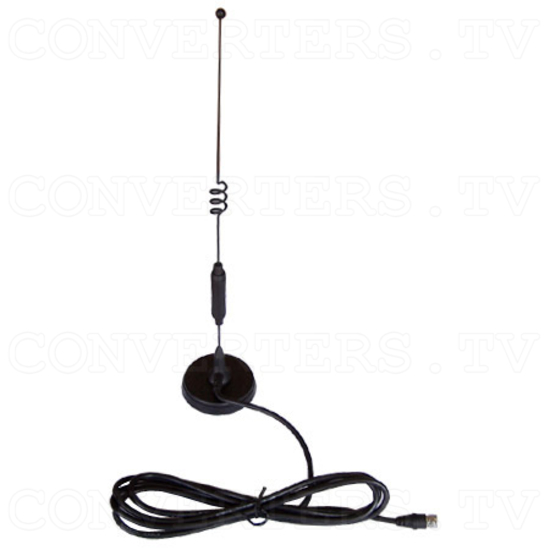 Panache mini DVB-T STB - Antenna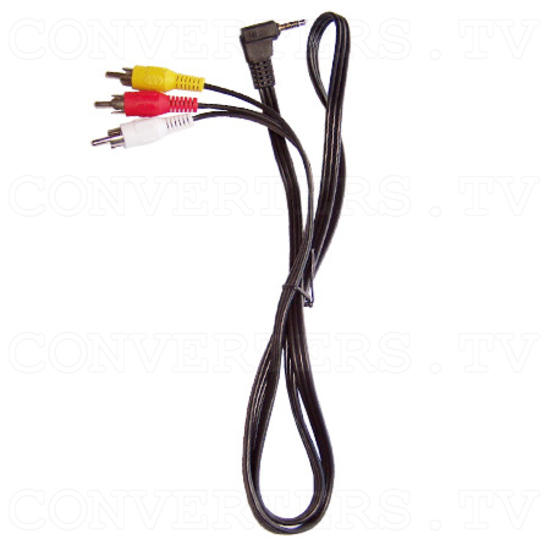 Panache mini DVB-T STB - Line Jack to Video/Stereo Audio
Panache mini DVB-T STB - Power Supply 110v OR 240v
Panache mini DVB-T STB - Full Kit