PAL/NTSC Video to NTSC/PAL Video Converter

save 38%




The PAL/NTSC to NTSC/PAL Converter is designed to convert many kinds of video signal formats, including PAL, PAL60, NTSC3.58, NTSC 4.43 and SECAM into a PAL or NTSC signal output. For example, if you have a device that runs on one of the PAL video formats, but your regular television uses NTSC, or vice versa, by simple switch selection, this converter eliminates that problem.

Power is supplied using a USB adaptor cable connected to the 100-240vAC to +5vDC supply, or direct from any standard PC USB source.

| | | | |
| --- | --- | --- | --- |
| Unit Dimensions: | 7.1 x 5.4 x 2.0 cm | Shipping Weight: | 0.18 kg |
| Location: | NSW, Australia | Item Type: | |
| Condition: | New | Warranty : | 12 Months |
| Certificates : | CE, CTick, UL | Manual : | User Manual (182.53 KB) |
Features:
No need to install drivers, portable, flexible, plug and play
Provides advanced signal processing with great precision, colours, resolutions and details
Support PAL, NTSC3.58, NTSC4.443, SECAM, PAL/M, PAL/N standard TV formats input
Support PAL, NTSC standard TV format output
Specifications:
Input ports: 1 x Video (yellow) + Audio (white, red)
Output ports: 1 x Video (yellow) + (white, red)
Composite input: PAL, NTSC3.58, NTSC4.44, SECAM, PAL/M, PAL/N
Composite output: PAL, NTSC
Power: 100-240vAC to +5vDC 1.0A (centre positive)
Dimensions (mm): 72(D)x55(W)x20(H)
Weight: 40g
Power Supplies:
Multi-Voltage Power Supply : 100-240V Power Supply -- 5V ~ 1.0A (Center Positive)
Connects From :
Connects To :

Composite - RCA / AV (TV)
Analog Stereo L/R Jacks

Composite - RCA / AV (TV)
Analog Stereo L/R Jacks
Converts From :
Converts To :

PAL B
NTSC M - NTSC 3.58
NTSC N - NTSC 4.43
SECAM B
PAL D
PAL N
PAL G
PAL H
PAL I
PAL K
PAL M
SECAM D
SECAM G
SECAM H
SECAM K
SECAM K1
SECAM L
MESECAM

PAL B
NTSC M - NTSC 3.58
NTSC N - NTSC 4.43
PAL D
PAL N
PAL G
PAL H
PAL I
PAL K
PAL M
1 x PAL/NTSC to PAL/NTSC Converter
1 x Mini Usb Power Adaptor Cable
1 x User Manual
1 x 100-240vAC to +5V 1.0A (Center Positive)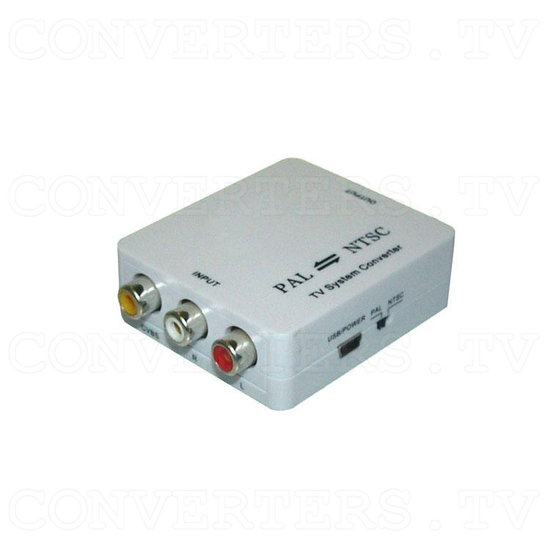 PAL/NTSC Video to NTSC/PAL Video Converter - Full View
PAL/NTSC Video to NTSC/PAL Video Converter - Front View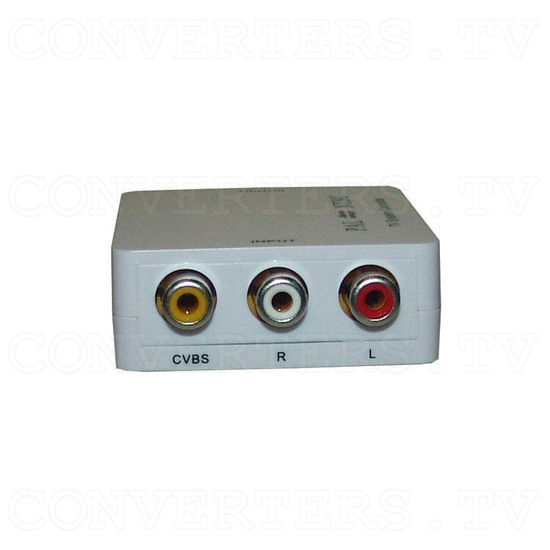 PAL/NTSC Video to NTSC/PAL Video Converter - Left View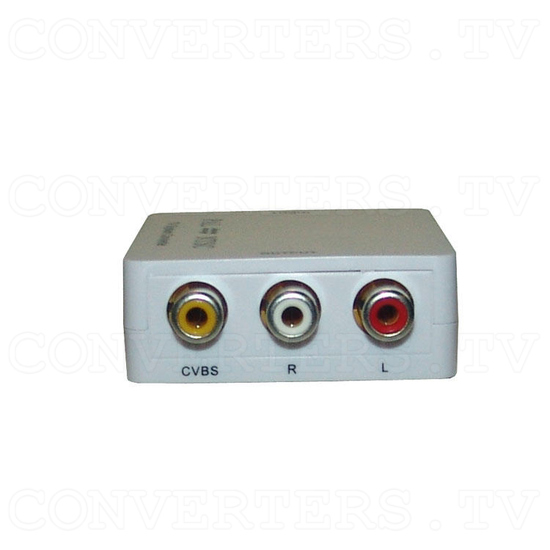 PAL/NTSC Video to NTSC/PAL Video Converter - Right View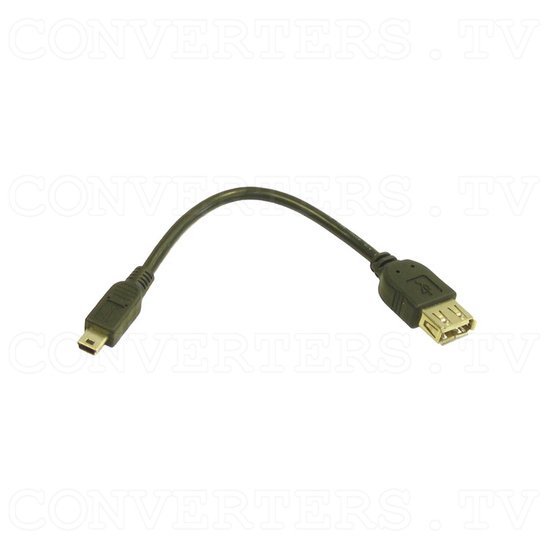 PAL/NTSC Video to NTSC/PAL Video Converter - Mini Usb Cable
PAL/NTSC Video to NTSC/PAL Video Converter - Power Supply 110v OR 240v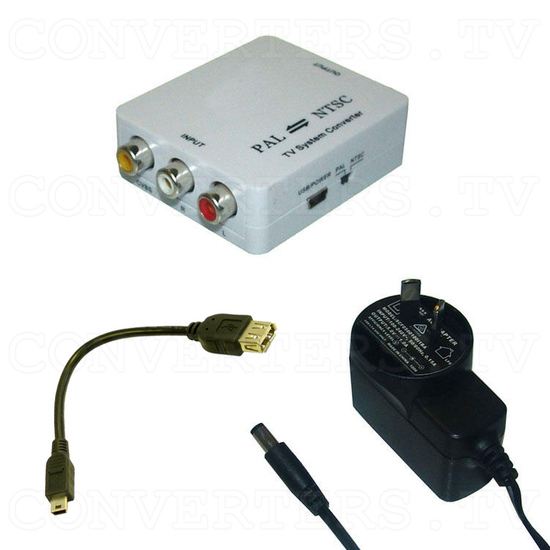 PAL/NTSC Video to NTSC/PAL Video Converter - Full Kit