| | |
| --- | --- |
| | NTSC to PAL (PAL to NTSC) Digital Multisystem Converter - Car Application |
NTSC / PAL digital multisystem converter that can convert video signal from NTSC, PAL, Secam to NTSC or PAL. Designed especially for car applications.

The main difference between the car version and normal version is on the power supply section. In normal version a 7805 regulator is used so DC input is limited to 9-volt max.
For car version 7805 is replaced by DC-to-DC converter--- 8201, which accepts wider range of DC input up to 18 volt and ensures excessive power input. So it is less susceptible to abrupt power surge and protects the microprocessor from crash.

| | | | |
| --- | --- | --- | --- |
| Unit Dimensions: | 0.0 x 0.0 x 0.0 cm | Shipping Weight: | 1.00 kg |
| Location: | NSW, Australia | Item Type: | Digital Video System Converters |
| Condition: | New | Warranty : | 12 Months |
| Certificates : | CE | Manual : | User Manual (112.72 KB) |
Features:
Built in Colour bar
Input auto detecting
Digital conversion of TV signals
Full digital processing
Converter includes manual, power supply & AV cable
Specifications:
Input systems: NTSC 3.58, NTSC 4.43, PAL, PAL M, PAL N, SECAM
Output TV systems: NTSC 3.58, PAL
Video input=1, S-Video Input=1
Video output=1, S-Video output=1
Sampling Frequency: Y:13.5 MHz R-Y:6.75 MHz B-Y:6.75 MHz
Digital code bit: R: 8 bits G: 8 bits B: 8 bits
Line: 525-626
Field: 60-50
Power: DC 9 Volts to 18 Volts
Please Note:
Power supply available in 110V or 220V (please mention the type you require when ordering)
Power plug adapter available for most countries (please mention the type you require when ordering)
Connects From :
Connects To :

Composite - RCA / AV (TV)
S-Video (TV)

Composite - RCA / AV (TV)
S-Video (TV)
Converts From :
Converts To :

PAL B
NTSC M - NTSC 3.58
NTSC N - NTSC 4.43
SECAM B
PAL D
PAL N
PAL G
PAL H
PAL I
PAL K
PAL M
SECAM D
SECAM G
SECAM H
SECAM K
SECAM K1
SECAM L
MESECAM

PAL B
NTSC M - NTSC 3.58
NTSC N - NTSC 4.43
PAL D
PAL N
PAL G
PAL H
PAL I
PAL K
PAL M
1 x NTSC to PAL (PAL to NTSC) Digital Multisystem Converter - Car Application
1 x Product Manual
1 x Composite - RCA Cable (Male to Male)
1 x Car lighter Power Supply
NTSC to PAL (PAL to NTSC) Digital Multisystem Converter - Car Application - Full View
NTSC to PAL (PAL to NTSC) Digital Multisystem Converter - Car Application - Front View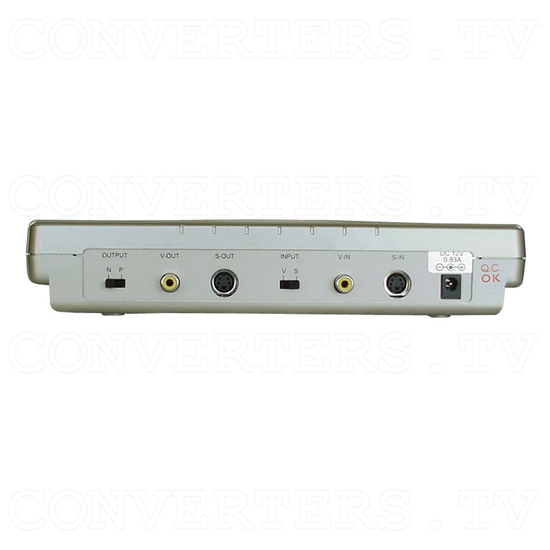 NTSC to PAL (PAL to NTSC) Digital Multisystem Converter - Car Application - Back View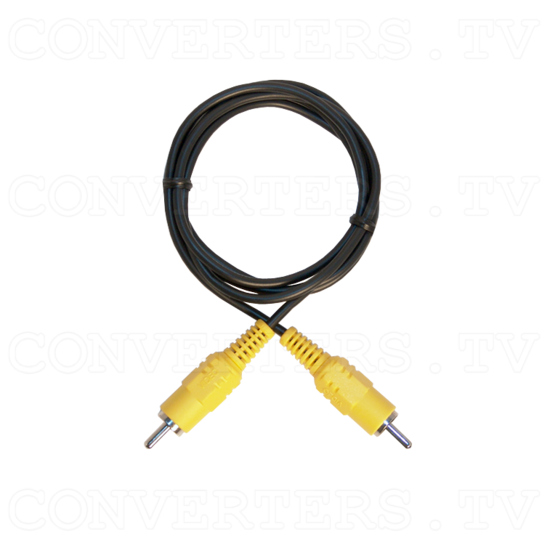 NTSC to PAL (PAL to NTSC) Digital Multisystem Converter - Car Application - Composite - RCA Cable (Male to Male)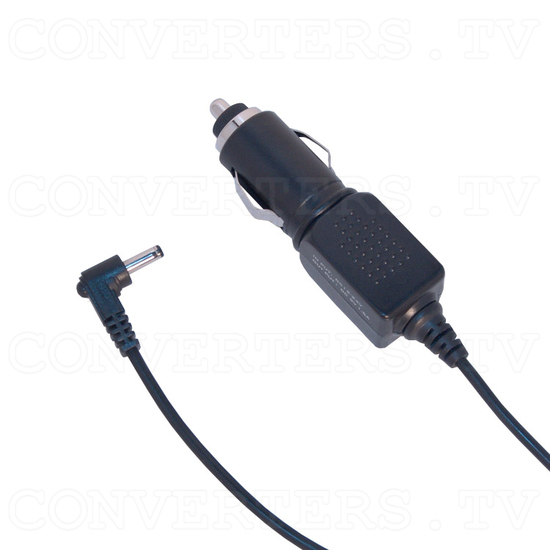 NTSC to PAL (PAL to NTSC) Digital Multisystem Converter - Car Application - Power Supply 110v OR 240v
NTSC to PAL (PAL to NTSC) Digital Multisystem Converter - Car Application - Full Kit