NTSC to PAL (PAL to NTSC) Converter (CDM-820)

save 58%





| | |
| --- | --- |
| This product has been replaced by : | View other products in this category |
A robust unit multisystem converter with pattern generator. This unit will convert NTSC 3.58 or PAL (B,D,G,I) to NTSC 3.58 or PAL (B,D,G,I).

It can be set to auto or manual detection of input sources and to output everything in NTSC or Pal.

The unit is design to to ensure the maximum strength of the output signal it produces. It does this by a number of features:

Automatic Gain Control (A.G.C) function that controls the output signal to a contast 1 Vp-p
Full Digital decoding
Built in Time Base Correction (TBC) function for signal synchronization.
Power directly into main power(110V/230V switchable) to ensure peak performance.
| | | | |
| --- | --- | --- | --- |
| Unit Dimensions: | 36.7 x 6.5 x 29.7 cm | Shipping Weight: | 4.00 kg |
| Location: | NSW, Australia | Item Type: | Digital Video System Converters |
| Condition: | New | Warranty : | 12 Months |
| Manual : | User Manual (109.46 KB) | | |
Features:
Two sets of S-VHS inputs and outputs.
Input auto detection.
Digital conversion from input TV signals of NTSC, PAL to output signals of NTSC or PAL.
Digital line (525 sa 625 lines) and field (60 s a 50 fields) conversion.
8M bit field memory.
Digital comb filter for NTSC and PAL decoding.
Built in time base correction (T.B.C.) function for signal synchronization.
Built-in automatic gain control (A.G.C) function ensures 1 Vp-p output signal (input level can range from 0.5 Vp-p to 2 Vp-p).
Full digital decoding and encoding; highly integrated digital processing reduces the board size and ensures reliable quality.
A color-bar pattern will automatically appear on the TV screen when there is no video signal present on the input.
Specifications:
Input TV Systems: NTSC 3.58, PAL (B.D.G.I)
Output TV Systems: NTSC 3.58, PAL (B.D.G.I)
Connection Terminals: 1 Video Input, 2 S-Video Input, 1 Video Output, 2 S-Video Output
Digital Cord Bit: Y = 8bits, R-Y = 8bits, B-Y = 8bits
Line Conversion: 525 to 625/ 625 to 525
Field Conversion: 60 to 50 fields/ 50 to 60 fields
Power: AC 110/220v
Please Note:
Power supply available in 110V or 220V (please mention the type you require when ordering)
Power plug adapter available for most countries (please mention the type you require when ordering)
Power Supplies:
Multi-Voltage Power Supply : Inbuilt Power Supply
Connects From :
Connects To :

Composite - RCA / AV (TV)
S-Video (TV)

Composite - RCA / AV (TV)
S-Video (TV)
Converts From :
Converts To :

PAL B
NTSC M - NTSC 3.58
PAL D
PAL G
PAL I

PAL B
NTSC M - NTSC 3.58
PAL D
PAL G
PAL I
1 x NTSC to PAL (PAL to NTSC) Converter (CDM-820)
1 x Product Manual
1 x Composite - RCA Cable (Male to Male)
1 x S-Video - Super Video Cable (Male to Male)
1 x Inbuilt Power Supply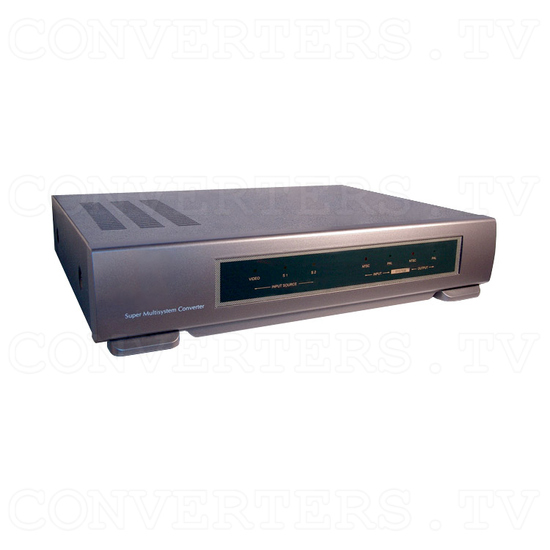 NTSC to PAL (PAL to NTSC) Converter (CDM-820) - Full View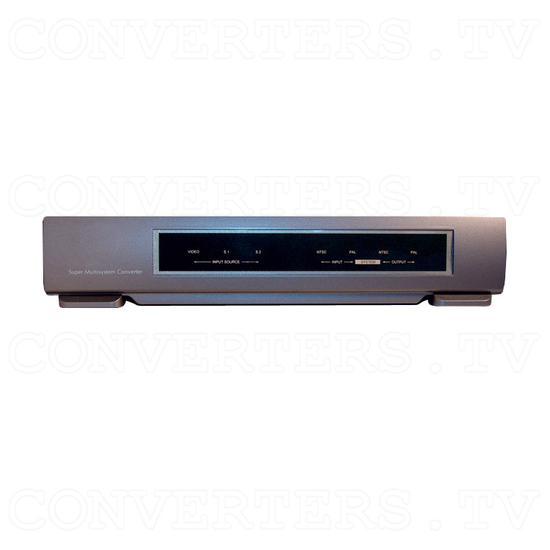 NTSC to PAL (PAL to NTSC) Converter (CDM-820) - Front View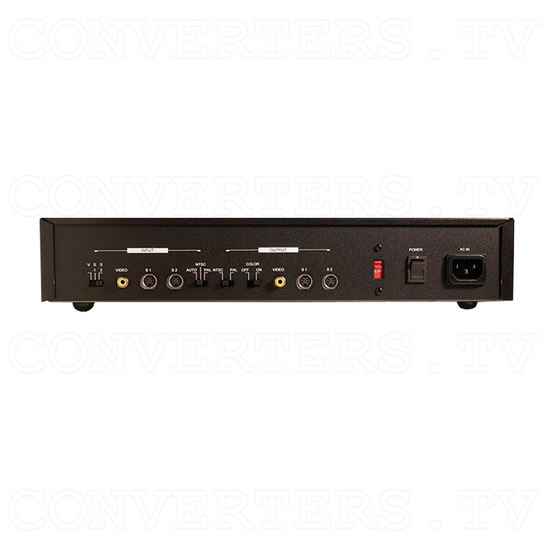 NTSC to PAL (PAL to NTSC) Converter (CDM-820) - Back View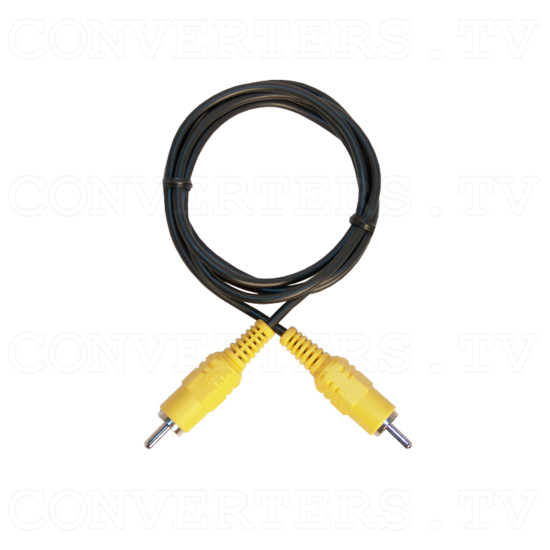 NTSC to PAL (PAL to NTSC) Converter (CDM-820) - Composite - RCA Cable (Male to Male)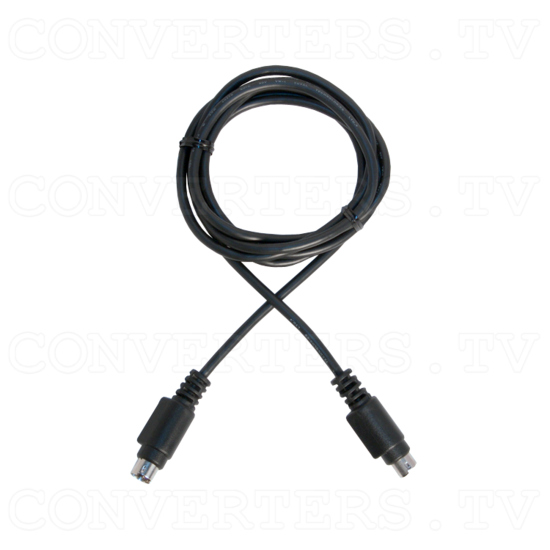 NTSC to PAL (PAL to NTSC) Converter (CDM-820) - S-Video - Super Video Cable (Male to Male)
NTSC to PAL (PAL to NTSC) Converter (CDM-820) - Full Kit