| | |
| --- | --- |
| | HD/SD Digital AV Mixer (CMX-12) |
| | |
| --- | --- |
| This product has been replaced by : | View other products in this category |
The HD/SD Digital AV Mixer (CMX-12) is a high performance device. Each input BUS supports 6 inputs (2x HDMI, 2x Component, 1x S-Video and 1x Composite video) and also uses background colour for special efficiency. The output supports 1x HDMI, 2x Component, 1x S-Video and 1x Composite video.

It also supports position adjustment and recording. The output supports HD/SD resolution for example, NTSC, NTSC-4.43, PAL, PAL-M, PAN-N, SECAM, 480p, 576p, 720p 50/60, 1080i 50/60. The output resolution can auto adjust to consistency resolution.

| | | | |
| --- | --- | --- | --- |
| Unit Dimensions: | 26.7 x 37.0 x 10.4 cm | Shipping Weight: | 5.12 kg |
| Location: | NSW, Australia | Item Type: | HDMI Converters |
| Condition: | New | Warranty : | 12 Months |
| Certificates : | CE, CTick, UL | Manual : | User Manual (1 MB) |
Features:
Selective size and position for digital effects area and PIP windows
Automatic fade and wipe with speed preset control
Digital effects- Still, Mosaic, Paint, Negative
96 wipe patterns
Chroma key & Luminance key
High Picture Quality
3x8 back colour
Joystick control for digital effect position
Fade control for Video and Audio
Video and Audio mixing
Two HDMI source inputs
Two Component source inputs
Two Composite and S-Video source inputs
One HDMI recording outputs
Two Component recording outputs
One Composite and S-Video recording outputs
One Composite and S-Video preview outputs(OSD)
Auxiliary audio input
Microphone input and headphone output
Picture in Picture control (3 window sizes)
Each A/B BUS can adjust the Contrast / Brightness / Color / HUE / Detail & Aspect Ration
Supports Lip-Sync delay up to 170ms
Composite supports 3D comb filter and YC separation
Motion and Edge Adaptive De-interlacing
Note: When receiving content that has HDCP encryption there will be no video output except for HDMI output port.
Specifications:
For detailed specifications please refer to the free User Manual (link above).
Converts From :
Converts To :

PAL B
NTSC M - NTSC 3.58
NTSC N - NTSC 4.43
SECAM B
PAL D
PAL N
PAL G
PAL H
PAL I
PAL K
PAL M
SECAM D
SECAM G
SECAM H
SECAM K
SECAM K1
SECAM L
MESECAM
HDTV 480p
HDTV 576p
HDTV 720p
HDTV 1080p
HDTV 1080i
HDTV 480i
HDTV 576i

PAL B
NTSC M - NTSC 3.58
NTSC N - NTSC 4.43
SECAM B
PAL D
PAL N
PAL G
PAL H
PAL I
PAL K
PAL M
SECAM D
SECAM G
SECAM H
SECAM K
SECAM K1
SECAM L
MESECAM
HDTV 480p
HDTV 576p
HDTV 720p
HDTV 1080p
HDTV 1080i
HDTV 480i
HDTV 576i
1 x HD/SD Digital AV Mixer - CMX-12
1 x S-Video - Super Video Cable (Male to Male)
1 x Product Manual
1 x Line Jack to Stereo AV Cable
1 x Video and Stereo AV Cable
1 x Component Cable
1 x HDMI Cable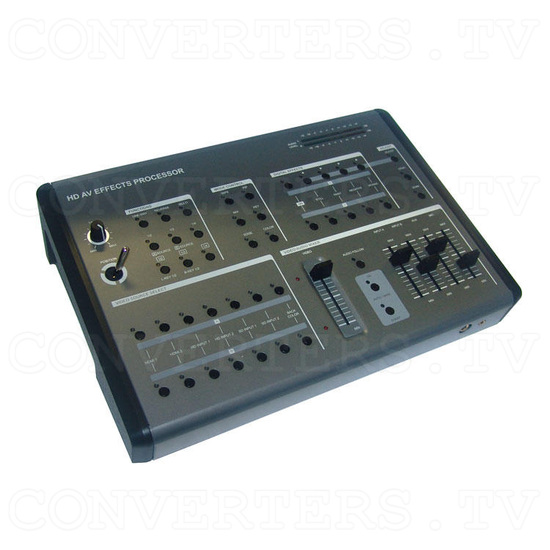 HD/SD Digital AV Mixer (CMX-12) - Full View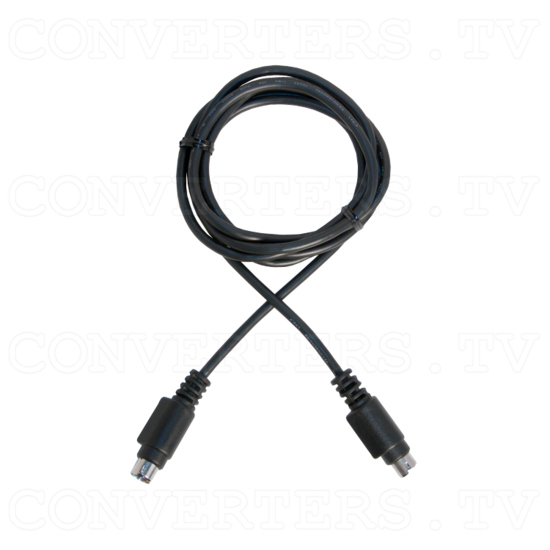 HD/SD Digital AV Mixer (CMX-12) - S-Video - Super Video Cable (Male to Male)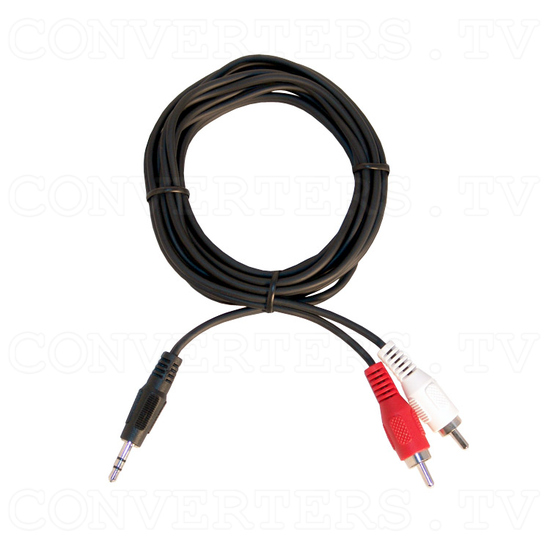 HD/SD Digital AV Mixer (CMX-12) - Line Jack to Stereo AV Cable
HD/SD Digital AV Mixer (CMX-12) - Video and Stereo AV Cable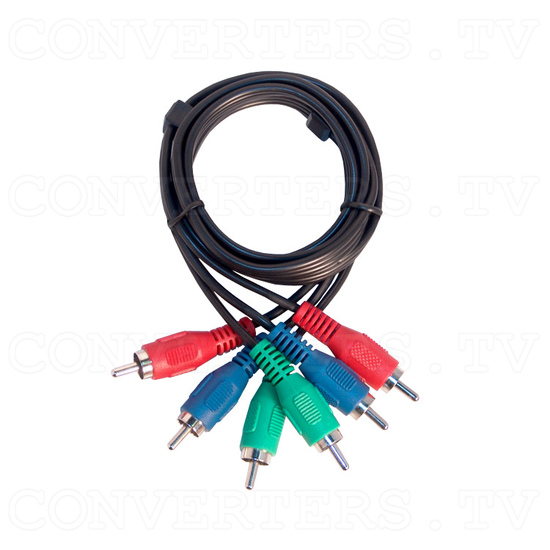 HD/SD Digital AV Mixer (CMX-12) - Component Cable
HD/SD Digital AV Mixer (CMX-12) - HDMI Cable
HD/SD Digital AV Mixer (CMX-12) - Top View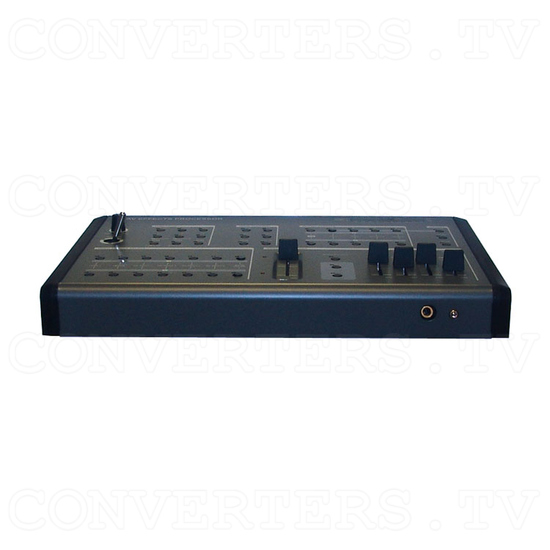 HD/SD Digital AV Mixer (CMX-12) - Front View
HD/SD Digital AV Mixer (CMX-12) - Back View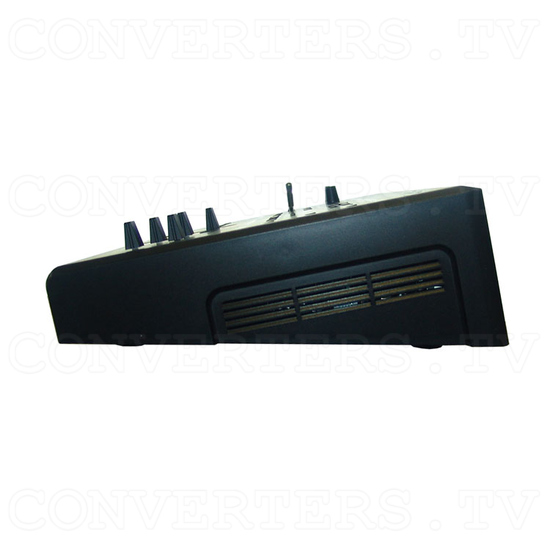 HD/SD Digital AV Mixer (CMX-12) - Side View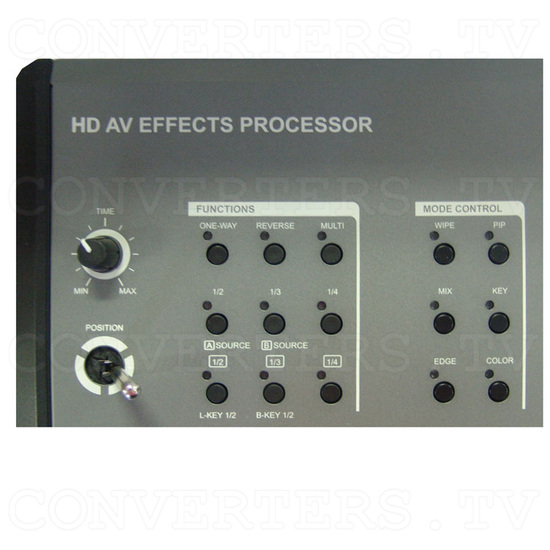 HD/SD Digital AV Mixer (CMX-12) - Top Detail - Functions/Mode Select
HD/SD Digital AV Mixer (CMX-12) - Top Detail - Digital Effects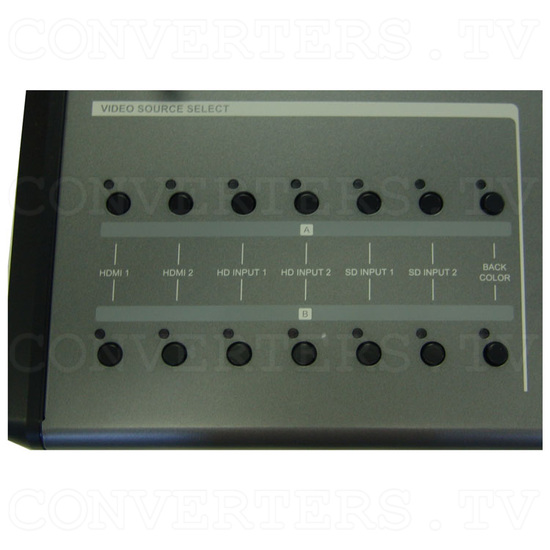 HD/SD Digital AV Mixer (CMX-12) - Top Detail - Video Source Select
HD/SD Digital AV Mixer (CMX-12) - Top Detail - Video/Audio Mixer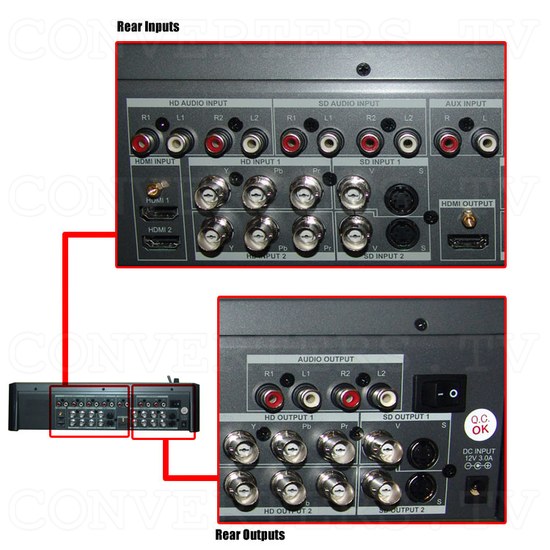 HD/SD Digital AV Mixer (CMX-12) - Back - Detail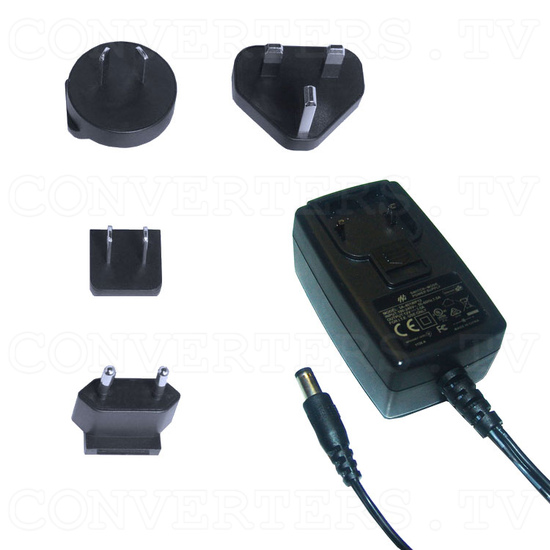 HD/SD Digital AV Mixer (CMX-12) - Power Supply 110v OR 240v
HD/SD Digital AV Mixer (CMX-12) - Full Kit