Video and Component to HDMI Scaler Box - CHQV-3H

save 28%




The Video and Component to HDMI Scaler Box - CHQV-3H is specifically designed for PAL and NTSC analog Composite video and Standard Definition Component video to be up-scaled and displayed on HDTV's. This device is suitable for iPod & MPEG 4 video devices to display video images on the big screen with HD resolution.

Accepted Input resolutions are 480i/p and 576i/p with output resolutions selectable between 480p, 720p and 1080p. Mode selection auto adjusts the output for image quality and noise reduction. There are 4 levels of adjustment allowing for complete control over the output video signal. A 'demo' feature lets you compare the received video image to the adjusted output video image.

The Video and Component to HDMI Scaler Box - CHQV-3H uses two special cable adapters to connect to the Composite and Component video and audio sources. The yellow/red/white adapter is for Composite video (yellow lead) and analog left/right audio (red & white leads) input. The red/green/blue adapter is for the Component Y/Cb/Cr(green/red/blue resp.) video input. The Composite red & white audio leads are also used for the Component audio input. A HDMI cable is used to connect the device to your HDTV. Touch buttons are used to select the Composite or Component video input. A hand held remote control is ideal for easy setup and control.

Power is sourced from a 100-240vAC to 5vDC USB universal adapter with special USB connector. A standard 5vDC 1.2A USB power source may also be used. Soft light LED indicators show the status of the Video and Component to HDMI Scaler Box for power on or off, input Video port selected and output resolution selected. Compact, sturdy chassis and clearly marked inputs/output and control buttons makes this Scaler ideal for use in professional or private video systems.

| | | | |
| --- | --- | --- | --- |
| Unit Dimensions: | 12.0 x 7.0 x 2.5 cm | Shipping Weight: | 0.20 kg |
| Location: | NSW, Australia | Item Type: | |
| Condition: | New | Warranty : | 12 Months |
| Certificates : | CE, CTick, UL | Manual : | User Manual (363.64 KB) |
Features:
Analog Composite & Component YCbCr video signal converted to Digital HDMI video signal
Analog audio signal converted to Digital audio signal
Low resolution MPEG image upscale to HD resolution and display
Full HQV quality de-interlacing
Improved adaptive motion processing for difficult and poor quality video scenes
Temporal Noise Reduction (TNR)-Reduces noise caused by on film grain, random noise, sensor noise and light fluctuations
Block Artifact Reduction (BAR)-Reduces Compression block artifact
Mosquito Noise Reduction (MNR)-Reduces mosquito noise
Supports NTSC/PAL input video and resolution 480i/p and 576i/p
Video output resolution up to 1080p@60Hz
Power over USB
Palm size with stylish design
Demo before scale and after scale's picture difference
Enhance picture's detail quality
Specifications:
Frequency bandwidth: 2.25Mbps
Input port: 1 x CVBS, 1 x Component (RCA Jack Adaptor Cable)
Output port: 1 x HDMI
Input Resolution: 480i/p, 576i/p
Output Resolution 480p, 720p, 1080p
Mode Select: Low/High/Auto
Power Supply: 100-240vAc to 5vDC 1.2A USB adaptor (US/EU standards; CE/FCC/UL certified)
Power Rating: 4.2W
Dimensions (cm's): 12.0(w) x 7.0(d) x 2.5(h)
Weight (grams): 200g
ESD Protection: Human Body Model: ±8kV (air-gap discharge); ±6kV (contact discharge)
Chassis: Plastic
Colour: Black
Operating Temp: 0C ~ 40C
Storage Temp: 20C ~ 60C / -4F ~ 140F
Relative Humidity: 20-90%RH (non-condensing)
Power Supplies:
Multi-Voltage Power Supply : 100-240V - 5V DC to 1.2A Switch Mode Power Supply - Centre Positive - with USB-D connector
| Connects From : | Connects To : |
| --- | --- |
| | |
Converts From :
Converts To :

PAL B
NTSC M - NTSC 3.58
NTSC N - NTSC 4.43
PAL D
PAL N
PAL G
PAL H
PAL I
PAL K
PAL M
HDTV 480p
HDTV 576i

HDTV 480p
HDTV 720p
HDTV 1080p
1 x Video and Component to HDMI Scaler Box - CHQV-3H
1 x Product Manual
1 x Male Line Jack to Female Component Cable
1 x Male Line Jack to Female Composite Video and Audio Cable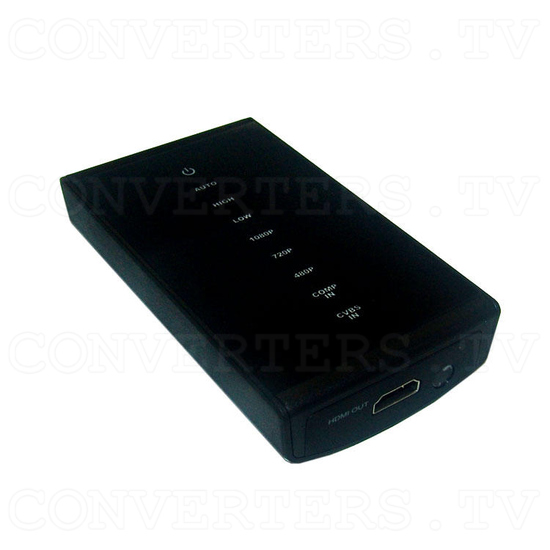 Video and Component to HDMI Scaler Box - CHQV-3H - Full View
Video and Component to HDMI Scaler Box - CHQV-3H - Top View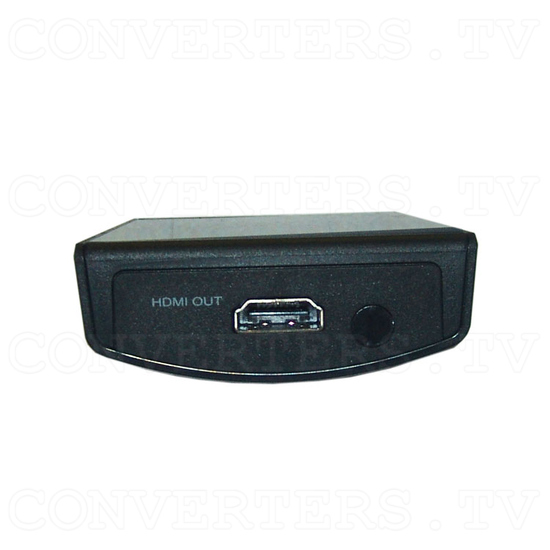 Video and Component to HDMI Scaler Box - CHQV-3H - Front View
Video and Component to HDMI Scaler Box - CHQV-3H - Back View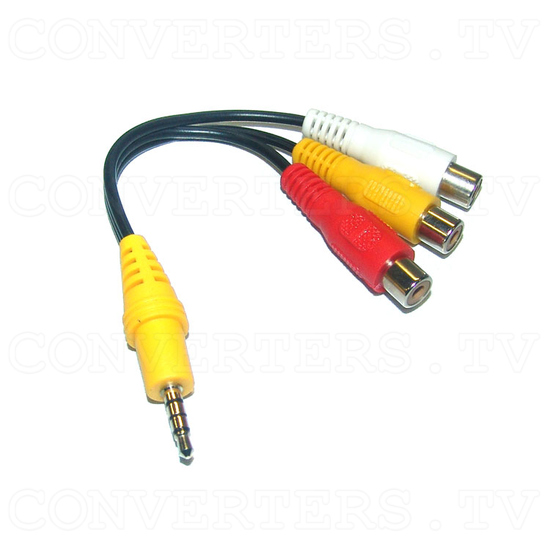 Video and Component to HDMI Scaler Box - CHQV-3H - Male Line Jack to Female AV Cable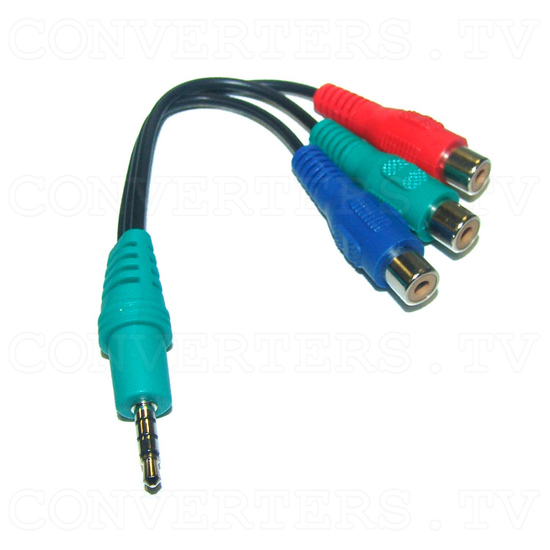 Video and Component to HDMI Scaler Box - CHQV-3H - Male Line Jack to Female Composite Cable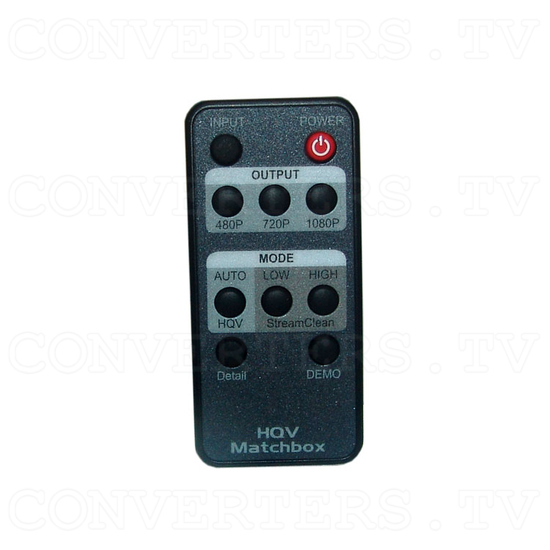 Video and Component to HDMI Scaler Box - CHQV-3H - Remote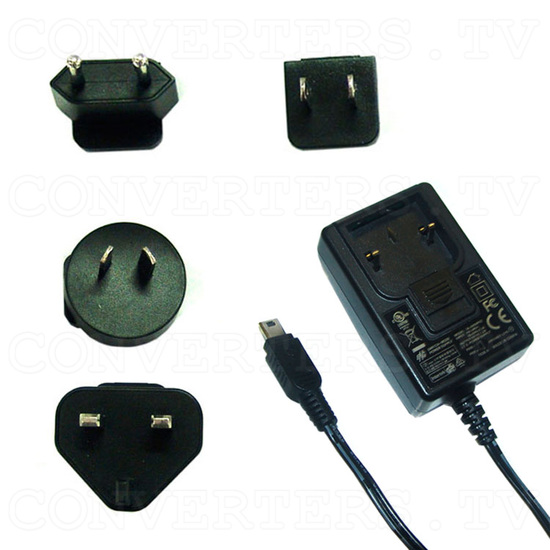 Video and Component to HDMI Scaler Box - CHQV-3H - Power Supply 110v OR 240v
Video and Component to HDMI Scaler Box - CHQV-3H - Full Kit