PAL/NTSC Video To HDMI Converter with Audio Input

save 21%




PAL/NTSC Video To HDMI Converter with Audio Input is designed to upscale a Composite or S-Video PAL or NTSC video signal to High Definition resolutions up to 1080p (HD) or UXGA (PC). Output PC resolutions of XGA, SXGA, UXGA and HD resolutions of 480p, 576p, 720p, 1080p are switch selectable. Users can select output mode PC or HD via a switch on the side of the unit.

Users are also able to use select input mode (Composite Video, S-Video) via a switch on the front of the unit. Audio from the source can also be added to the output HDMI signal via the Audio Input (analog Left/Right) jack.

Frame rate conversion from 50Hz to 60Hz allows PAL and NTSC operation, ensuring glitch-free viewing on monitors. Loaded with extras for quality conversion and upscaling, this unit is ideal for use with DVD/VCR players, Set Top Boxes, Camcorders and Security Camera systems. Plug n play functionality combined with easy selection of the converter operation mode ensures good quality display to your connected TV/monitor.

*Please Note* - If you require PAL to NTSC, or, NTSC to PAL conversion, you will need to set this by using the OSD, as this feature is turned set to Off by default. Simply hold the Input Selection Button down for three (3) seconds to make the OSD menu appear, and then select "Do 50 to 60 convert".

| | | | |
| --- | --- | --- | --- |
| Unit Dimensions: | 11.4 x 6.5 x 2.5 cm | Shipping Weight: | 0.50 kg |
| Location: | NSW, Australia | Item Type: | HDMI Converters |
| Condition: | New | Warranty : | 12 Months |
| Certificates : | CE, CTick, UL | Manual : | User Manual (442.39 KB) |
Features:
Operates in NTSC 3.58 and PAL system
Can scale CV/SV to HDMI format
Output resolution: PC resolutions: XGA, SXGA, UXGA, Component resolutions: 480p/576p, 720p,1080p
3D (frame based) motion adaptive YNR/CNR noise reduction
On-Screen Display
Advance 3D motion adaptive de-interlace
Automatic 2:2 & 3:2 film mode detection
50/60 Hz frame rate conversion ensures glitch-free display
Play video games on your HD monitor/TV
High-resolution output picture
Plug & play - no software required
Specifications:
Input port 1 x CV, 1 x SV, 1 x 3.5Ø Phone Jack
Output port 1 x HDMI
Output Resolution PC: XGA/SXGA/UXGA, HD: 480p/576p/720p/1080p
Power Supply: 5VDC/1A (US/EU standards, CE/FCC/UL certified)
Dimensions (mm): 162.6(W) x 164.5(D) x 33.5(H)
Weight(g): 100
Chassis Material: Plastic
Color: Black
Operating Temperature: 0˚C~40˚C / 32˚F ~ 104˚F
Storage temperature: -20˚C~60˚C / -4˚F ~ 140˚F
Relative Humidity: 20~90% RH (no condensation)
Converts From :
Converts To :

PAL B
NTSC M - NTSC 3.58
PAL D
PAL N
PAL G
PAL H
PAL I
PAL K
PAL M

HDTV 480p
HDTV 576p
HDTV 720p
HDTV 1080p
1 x CVBS/SV to HDMI Converter with Audio Input
1 x Product Manual
1 x 100-240VAC to 5V DC 2.6A Switch Mode Power Supply (Center Positive)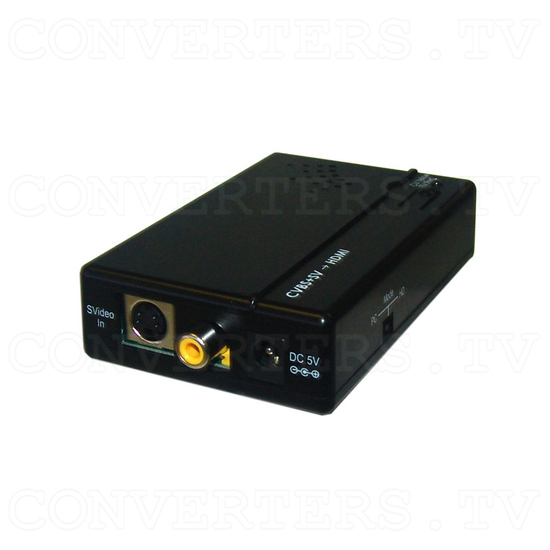 PAL/NTSC Video To HDMI Converter with Audio Input - Full View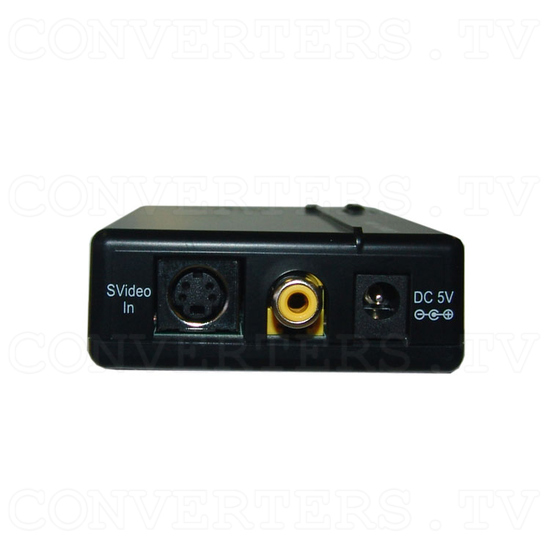 PAL/NTSC Video To HDMI Converter with Audio Input - Front View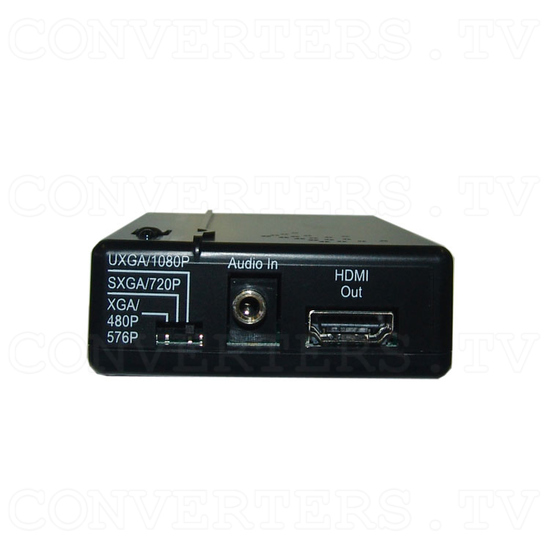 PAL/NTSC Video To HDMI Converter with Audio Input - Back View
PAL/NTSC Video To HDMI Converter with Audio Input - Side View
PAL/NTSC Video To HDMI Converter with Audio Input - Top View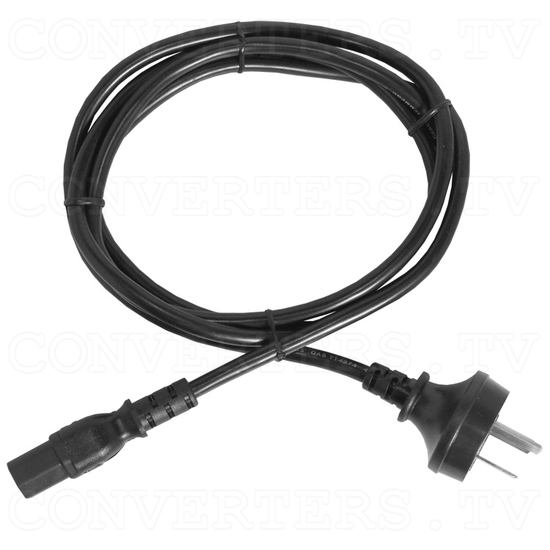 PAL/NTSC Video To HDMI Converter with Audio Input - Power Supply 110v OR 240v
PAL/NTSC Video To HDMI Converter with Audio Input - Full Kit