| | |
| --- | --- |
| | CV/SV to HDMI 1080p Scaler Box |
| | |
| --- | --- |
| This product has been replaced by : | View other products in this category |
CV/SV to HDMI 1080p Scaler Box is designed to upscale Composite and S-Video PAL or NTSC video signals to selectable PAL or NTSC High Definition video or PC resolutions, all in HDMI format. The unit takes a Composite Video or S-Video input source, and outputs to your display via HDMI at a wide-range of selectable PAL and NTSC HDTV resolutions up to 1080i/p@50/60Hz, or PC VGA resolutions up to WUXGA@60Hz.

Besides video upscaling, the scaler box also converts the digital/analog audio signal to digital/analog format, then outputs to HDMI combining with the video, TOSLink (Optical fiber), and phone jack (L/R audio) simultaneously.

This unit has a comprehensive OSD menu that allows user to select a variety of PAL or NTSC HD output resolutions and adjust for best picture quality.

CV/SV to HDMI 1080p Scaler Box is best suited for video resolution upscale and video format conversion from/to PAL or NTSC. Also ideal for those who wish to connect standard defiition composite and s-video sources such as early model DVD/VCR players, game consoles and Set top boxes to modern High Def LCD and LED TV's..

| | | | |
| --- | --- | --- | --- |
| Unit Dimensions: | 19.0 x 10.2 x 2.5 cm | Shipping Weight: | 0.90 kg |
| Location: | NSW, Australia | Item Type: | HDMI Converters |
| Condition: | New | Warranty : | 12 Months |
| Manual : | User Manual (275.35 KB) | | |
Features:
HDMI 1.2, HDCP 1.1 and DVI 1.0 compliant
Scales any video resolutions to PC (VGA ~ WUXGA)/ HD (480i ~ 1080p) resolutions.
Automatically detect the factory setting of the connected display ('native') and outputs the corresponding SD resolution and refresh rate. Access OSD to change output timing and resolution
Supports PAL to/from NTSC frame rate conversion.
Supports 3-D motion video adaptive, 3-D de-interlacing and 3:2/2:2 pull down detection and recovery.
Provides output picture adjustment on contrast, brightness, hue, saturation, sharpness, RGB (color tone) level and aspect ratio size.
Supports high resolution output: PC: VGA, SVGA, XGA, SXGA, UXGA, WXGA, WSXGA, WUXGA (@60Hz); SD/HD: 480i, 576i, 480p, 576p, 720p, 1080i and 1080p (@50Hz and 60Hz)
Supports stereo LPCM analog/digital audio input and stereo LPCM analog/digital output. Simply select among the audio input sources in the OSD menu, then output the audio to HDMI, TOSLink and phone jack simultaneously.
Specifications:
Input Ports: 1 x CV/SV, 1 x R/L, 1 x TOSlink (optical fiber)
Output Ports: 1 x HDMI, 1 x 3.5mm Phone Jack, 1 x TOSlink (optical fiber)
Remote Control: IR Remote
Power: 100-240VAC to 5V DC 2.6A Switch Mode Power Supply (Center Positive)
Dimensions (mm): 187(D) x 102(W) x 25(H)
Weight (g): 405
Chassis Material: Aluminum
Colour: Silver
Operating Temperature: Operating from 0°C ~ 40°C
Selectable PC VGA Output Timings:
VGA 640*480p@59/60Hz
SVGA 800*600p@59/60Hz
XGA 1024*768p@59/60Hz
SXGA 1280*1024p@59/60Hz
UXGA 1600*1200p@59/60Hz
WXGA 1280*800p@59/60Hz
WSXGA 1680*1050p@59/60Hz
WUXGA 1920*1024p@59/60Hz
Selectable HDMI HD Output Timings:
Native Default Setting (auto detects TV Refresh Rate and Resolution)
480I 720*480i@59/60Hz
480P 720*480p@59/60Hz
576I 720*576i@50Hz
576P 720*576p@50Hz
720P60 1280*720p@59/60Hz
720P50 1280*720p@50Hz
1080I60 1920*1080i@59/60Hz
1080I50 1920*1080i@50Hz
1080P60 1920*1080p@59/60Hz
1080P50 1920*1280p@50Hz
Power Supplies:
Multi-Voltage Power Supply : 100 - 240VAC to 5V DC 2.6A Switch Mode Power Supply - Center Positive
Connects From :
Connects To :

Composite - RCA / AV (TV)
S-Video (TV)
Optical TOSlink S/PDIF
Analog Stereo L/R Jacks

HDMI (HDTV)
Coaxial RCA S/PDIF
Optical TOSlink S/PDIF
Converts From :
Converts To :

PAL B
NTSC M - NTSC 3.58
NTSC N - NTSC 4.43
CGA (15k)
PAL D
PAL N
PAL G
PAL H
PAL I
PAL K
PAL M

HDTV 480p
HDTV 576p
HDTV 720p
HDTV 1080p
HDTV 1080i
HDTV 480i
HDTV 576i
1 x CV/SV to HDMI 1080p Scaler Box
1 x Composite - RCA Cable (Male to Male)
1 x Stereo RCAs (Male to Male)
1 x Product Manual
1 x 100-240VAC to 5V DC 2.6A Switch Mode Power Supply (Center Positive)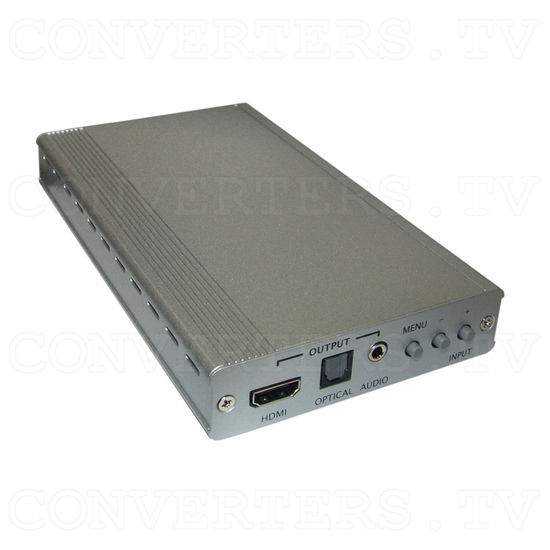 CV/SV to HDMI 1080p Scaler Box - Full View
CV/SV to HDMI 1080p Scaler Box - Front View
CV/SV to HDMI 1080p Scaler Box - Back View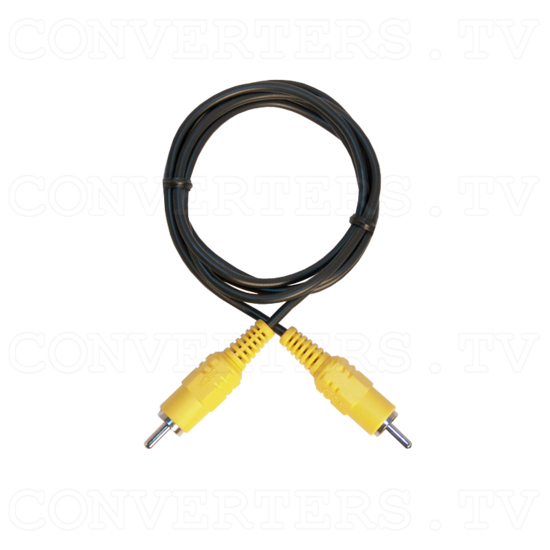 CV/SV to HDMI 1080p Scaler Box - Composite - RCA Cable (Male to Male)
CV/SV to HDMI 1080p Scaler Box - Stereo RCAs (Male to Male)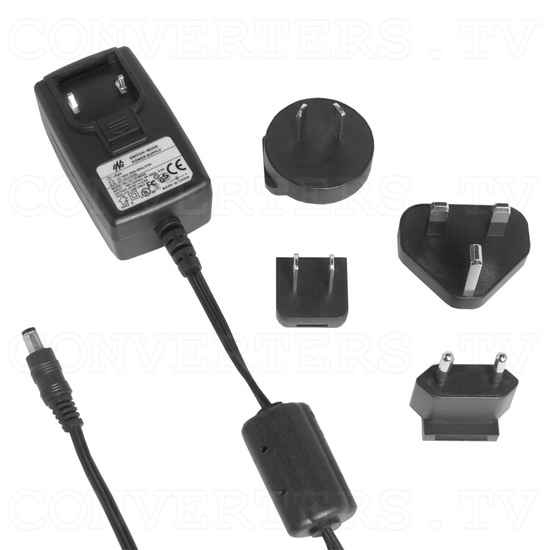 CV/SV to HDMI 1080p Scaler Box - Power Supply 110v OR 240v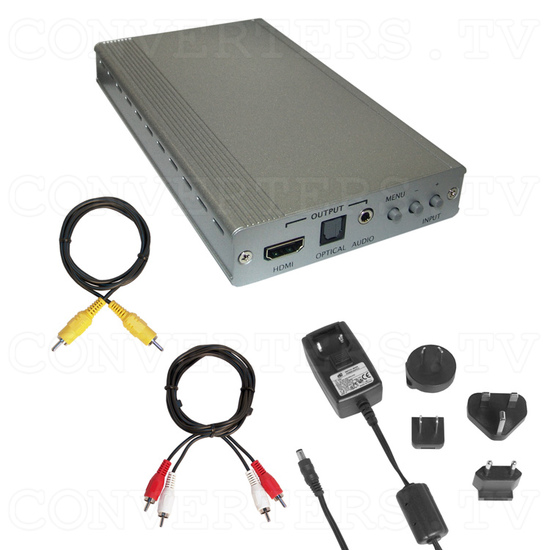 CV/SV to HDMI 1080p Scaler Box - Full Kit