NTSC Colour Corrector CCR-7

save 66%




NTSC Colour Corrector CCR-7. This unit is designed for adjusting color quality of a video signal to achieve the best visual effect or copies of a videotape. This unit is only for NTSC to NTSC signal conversion.

| | | | |
| --- | --- | --- | --- |
| Unit Dimensions: | 18.8 x 4.3 x 17.8 cm | Shipping Weight: | 2.50 kg |
| Location: | NSW, Australia | Item Type: | Colour Correction |
| Condition: | New | Warranty : | 12 Months |
| Manual : | User Manual (205.46 KB) | | |
Features:
Full Red, Green, Blue color correction allows you to increase or reduce individual colors: Vital for correcting White Balance errors.
Brightness Control: Adjusts the black level of input video and thus Brighten or Darken the image.
Color Control: Adjusts the overall color saturation (chroma level) of the video image.
Sharpness Control: Selectively boost or cut the high frequency detail of the image offering a true sharpening of the picture. A special noise reduction circuit is incorporated to Reduce Grain normally associated with detail enhancers.
Picture Control: Adjust the overall picture contrast (luminance level).
Tint Control (NTSC only): Adjust the Tint (color subcarrier phase) of the picture.
Full Electronic bypass: Pushing the button allows you to bypass the unit without disconnecting cables.
Full Sync and color burst restoration for Rock Solid copies.
Eliminates the harmful effects of video copyguard: Rippling, snow, tinting and bad color.
Specifications:
Picture resolution: 550 lines
S/N ratio: 55 dB
Input: 1 x S-VHS Y/C input
1 x RCA composite video input
Output: 1 x S-VHS Y/C input
1 x RCA composite video input
Cables: 1 x standard RCA cable
Power Supply: DC 15V 600mA Center negative
Please Note:
Power supply available in 110V or 220V (please mention the type you require when ordering)
Power plug adapter available for most countries (please mention the type you require when ordering)
Power Supplies:
110 Volt Model : 120VAC to 15V DC 600mA Power Supply - Center Negative
OR
240 Volt Model : 240VAC to 15V DC 600mA Power Supply - Center Negative
Connects From :
Connects To :

Composite - RCA / AV (TV)
S-Video (TV)

Composite - RCA / AV (TV)
S-Video (TV)
Converts From :
Converts To :

NTSC M - NTSC 3.58
NTSC N - NTSC 4.43

NTSC M - NTSC 3.58
NTSC N - NTSC 4.43
1 x Colour Corrector (CCR-7)
1 x Product Manual
1 x Composite - RCA Cable (Male to Male)
1 x Product Manual
1 x 120VAC to 15V DC 600mA Power Supply (Center Negative)
OR
1 x 240VAC to 15V DC 600mA Power Supply (Center Negative)
NTSC Colour Corrector CCR-7 - Full View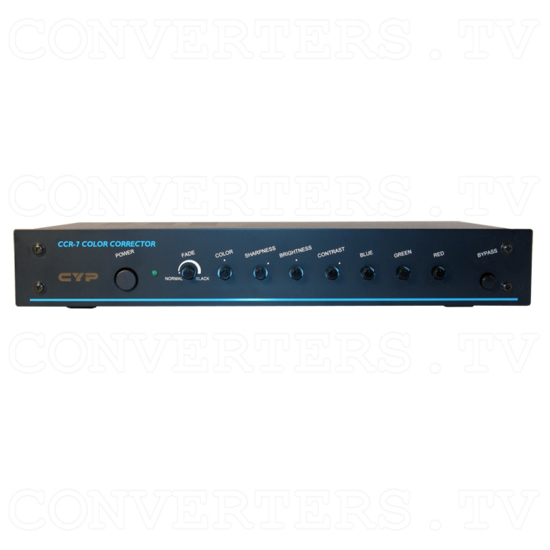 NTSC Colour Corrector CCR-7 - Front View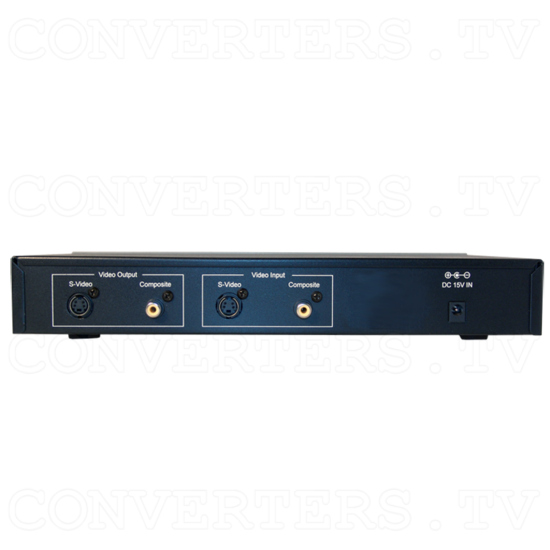 NTSC Colour Corrector CCR-7 - Back View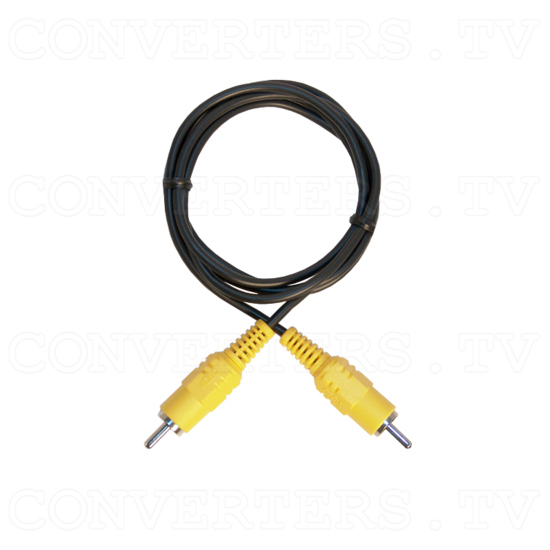 NTSC Colour Corrector CCR-7 - Composite - RCA Cable (Male to Male)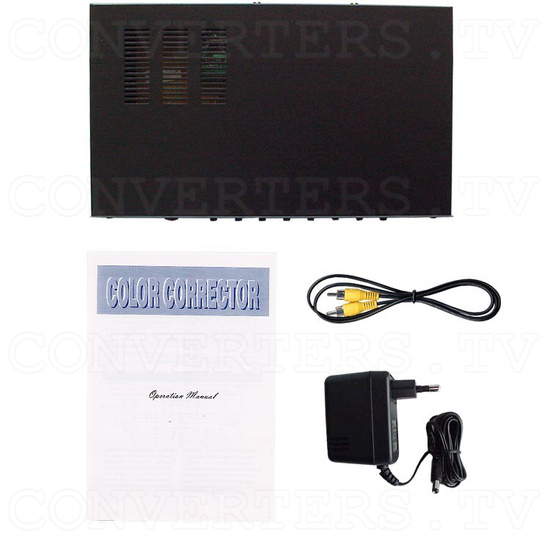 NTSC Colour Corrector CCR-7 - Full Kit