DVI to PC/HD Converter

save 26%





Converts a DVI-D Digital signal input to Analog PC/RGB or HD YPbPr output. It enables you to connect a digital DVI source to an analog PC monitor, projector or TV. Its high bandwidth capability supports a wide range of PC and HDTV resolutions. Can be used easily for Professional and Private applications.

The unit is extremely small and easy to set up. Connect the DVI-D input port to the DVI output port of your device such as a DVD player or set top box. Then connect the output port to the PC/YPbPr input of your device such as an analog PC monitor, projector or TV.

The unit has a switch which lets you select the correct output. Set the switch to RGB when your DVI source device is a PC graphics card or other digital RGB source signal. Set the switch to YPbPr when your DVI source device is a DVD player, set-top box, or any other high definition digital video source.

| | | | |
| --- | --- | --- | --- |
| Unit Dimensions: | 10.4 x 7.7 x 3.0 cm | Shipping Weight: | 0.37 kg |
| Location: | NSW, Australia | Item Type: | |
| Condition: | New | Warranty : | 12 Months |
| Certificates : | CE, CTick, UL | Manual : | User Manual (279.01 KB) |
Features:
Supports DVI-D input and analog PC/RGB or HD YPbPr output
Supports output selection between YPbPr and RGB
Supports input/output resolutions: PC:640x480 = VGA59, VGA60, VGA72, VGA75, VGA85; 800x600 = SVGA56, SVGA60, SVGA72, SVGA75, SVGA85; 1024x768 = XGA60, XGA, 70, XGA75, XGA85; 1152x864 = MAC70, MAC75, MAC85; 1280x1024 = SXGA60, SXGA75, SXGA85; 1600x1200 = UXGA60; 1920x1200 = WUXGA (pixel-rate=154MHz); HD: 480i 60Hz, 480p 60 Hz, 576i 50Hz, 576p 50Hz, 720p 50/60Hz, 1080i 50/60Hz, 1080p 30/50/60Hz
Built in EDID
Note 1. The IC does not support Tri-level synchronous output. Component output at 720p/1080i/1080p, the image will shift to the left of the screen.
Note 2. If DVI source includes HDCP (High-bandwidth Digital Content Protection), DVI display should not support HDCP decryption.
Specifications:
Operation frequency: Up to 165MHz
Input port: 1 x DVI (only DVI-D supported)
Input signal: Digital RGB or YPbPr bitstream
Output port: 1 x HD-15 D-Sub (RGBHV or YPbPr)
Output signal: RGB: 0.7Vp-p 75ohm, H+V: 3 to 5 Vp-p, Or Y: 1 Vp-p 75ohm, PB/Pr: 0.7 Vp-p 75ohm
Input/Output resolution: PC: 640x480 = VGA59, VGA60, VGA72, VGA75, VGA85; 800x600 = SVGA56, SVGA60, SVGA72, SVGA75, SVGA85; 1024x768 = XGA60, XGA70, XGA75, XGA85; 1152x864 = MAC70, MAC75, MAC85; 1280x1024 = SXGA60, SXGA75, SXGA85; 1600x1200 = UXGA60; 1920x1200 = WUXGA60 (pixel-rate=154MHz); HD:480i 60Hz, 480p 60Hz, 576i 50Hz, 576p 50Hz, 720p 50/60Hz, 1080i 50/60 Hz, 1080p 30/50/60Hz
Power supply: Switch Mode 100-240vAC to 5vDC/2A (centre positive)
Dimensions (mm): 76 (W) x 30 (D) x 92 (H)
Weight (g): 182
Chassis material: Aluminum
Colour: Silver
Operating Temperature: Operating from 0° ~ 40°C
Please Note:
Power supply available in 110V or 220V (please mention the type you require when ordering)
Power plug adapter available for most countries (please mention the type you require when ordering)
Connects From :
Connects To :

VGA 15pin D-Sub (31K+)
Component - RGB & YCrCb/YPrPb (HDTV)
Converts From :
Converts To :

HDTV 480p
HDTV 576p
HDTV 720p
HDTV 1080p
HDTV 1080i
HDTV 480i
HDTV 576i

VGA (640 x 480 @ 4:3)
SVGA (800 x 600 @ 4:3)
XGA (1024 x 768 @ 4:3)
SXGA (1280 x 1024 @ 5:4)
UXGA (1600 x 1200 @ 4:3)
HDTV 480p
HDTV 576p
HDTV 720p
HDTV 1080p
HDTV 1080i
WUXGA (1920 x 1080 @ 16:10)
HDTV 480i
HDTV 576i
RGB Separate Sync - RGBHV
1 x DVI to PC Convertert
1 x Product Manual
1 x Switch Mode Power Supply 100-240vAC to 5vDC 1A (Centre Positive)
DVI to PC/HD Converter - Full View
DVI to PC/HD Converter - Front View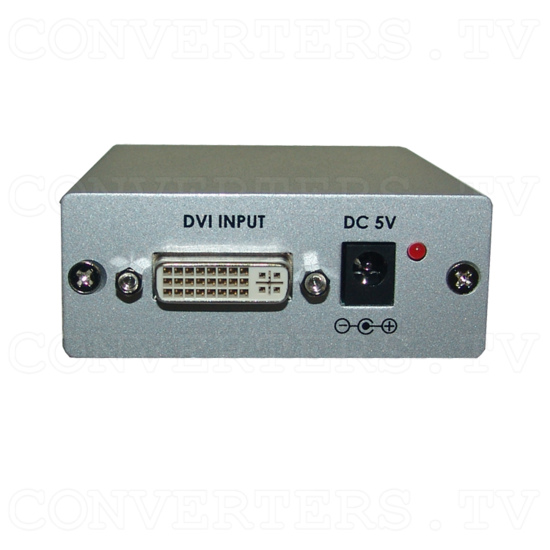 DVI to PC/HD Converter - Back View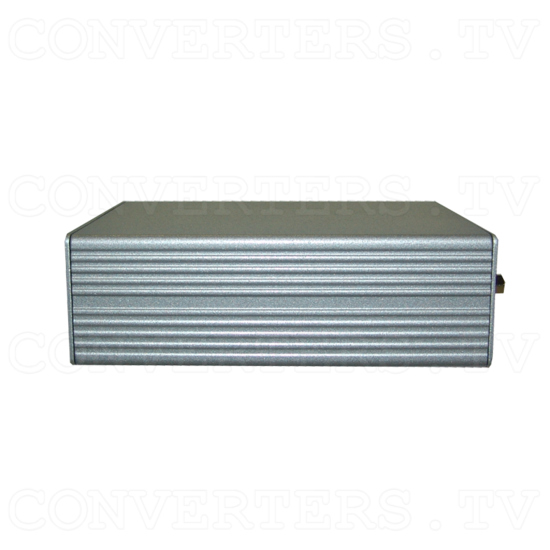 DVI to PC/HD Converter - Side View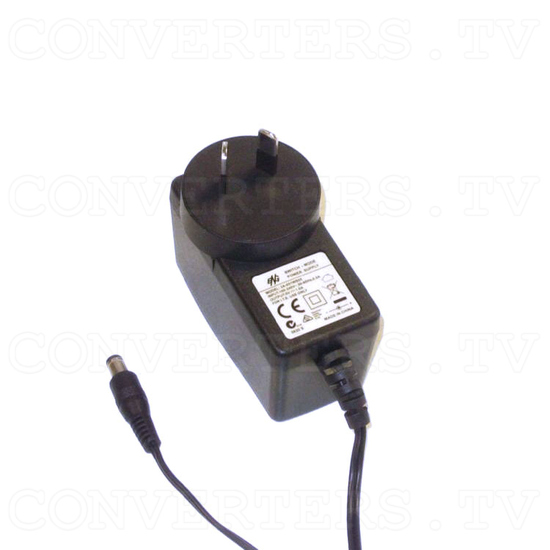 DVI to PC/HD Converter - Power Supply 110v OR 240v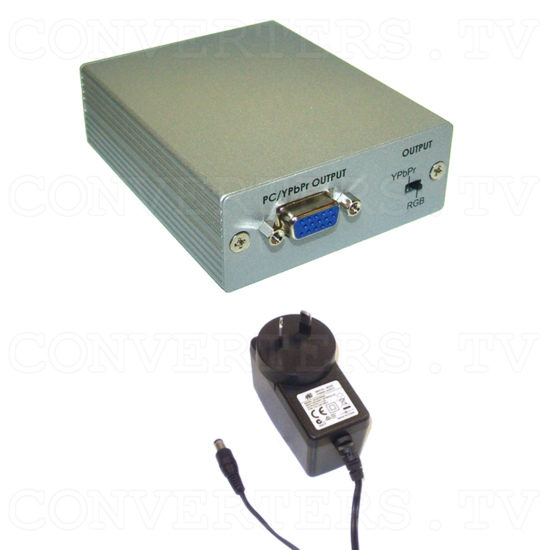 DVI to PC/HD Converter - Full Kit