| | |
| --- | --- |
| | 32 Inch VGA DVI to WXGA LCD Monitor |
The 32 Inch VGA DVI to WXGA LCD Monitor is designed for large screen LCD retrofit of Arcade Game Cabinets. It accepts VGA, SVGA, XGA and WXGA timings plus HD DVI 720p@60Hz. The panel is similar to our range of smaller sized CGA/EGA/VGA LCD's, being plug'n'play but catering for larger system monitor retrofits. Complete with an open frame chassis designed for easier integration into any cabinet, the 32 Inch VGA DVI to WXGA LCD Monitor is perfect for replacing older CRT screens.

The VESA plug and play system allows the monitor to automatically adjust itself to the match the frequency of the user's device. For users connecting this model to a computer it uses Display Data Channel (DDC) to send Extended Display Identification Data (EDID) to the computer, so the computer system can be set to monitor auto adjust.

This model of monitor will auto adjust itself to enhance the picture quality of the device connected to it, as well a self test ensures all functions of the monitor are working properly. An OSD menu allows for picture adjustments for height, width, position, colour etc. The easy to understand and clear graphics of the OSD (on screen display) menu make it simple to make any changes necessary. The current resolution and timing information for the connected input device is displayed in the top bar of the OSD menu.



| | | | |
| --- | --- | --- | --- |
| Unit Dimensions: | 76.5 x 45.8 x 9.3 cm | Shipping Weight: | 25.19 kg |
| Location: | NSW, Australia | Item Type: | CRT + LCD Monitors |
| Condition: | New | Warranty : | 12 Months |
| Certificates : | CE, CTick, UL | Manual : | User Manual (298.09 KB) |
Features:
High brightness
External OSD key board
Fast response time
Low electromagnetic wave and power saver
RoHS compliance
Specifications:
Screen Size: 31.51"
Pixel Pitch (mm): 0.51075*0.51075
Backlight: CCFL*16
Cell Type: SMVA
Response Time: 6.0ms
Aspect Ratio: 16:9
Viewing Angle: Horizontal = 178°, Vertical = 178°
Input Mode: WXGA
Video: Horizontal 31~48KHz, Vertical 56~60Hz
Resolution: 1366*768
Contrast Ratio: 1200:1 Typ
Brightness: Min 240 cd/m2, Typ 300 cd/m2
Horizontal Size: 697.6845
Vertical Size: 392.256
Colours: 16.7M
Bandwidth: 74.4MHz Typ
Power Consumption: 54W Typ ±20%
Power Management: VESA-DPMS, Power down mode ≤ 9 Watts
Function Key: 5 Key
OSD Adjustment: contrast, brightness, phase, clock, H-position, V-position
Input Signal: 0.7Vpp Analog 75ohm
Sync: TTL Level Separate, Composite
PC Interface: Analog interface
Signal cable: Standard VGA cable w/15-pin D-sub
ESD test: Air±27kV / Contact ±10kV
Operating temperature: 0°C~40°C
Humidity: 10~85%
Chassis size: 76.5(W) x 45.8(H) x 9.3(D)
Screen Size (cm): 70.4(W) x 40.0(H)
Connects From :
Connects To :

DVI - I (HDTV)
VGA 15pin D-Sub (31K+)
| Converts From : | Converts To : |
| --- | --- |
| | FWXGA (1366 x 768 @ 16:9) |
1 x 32 Inch CGA EGA VGA DVI to WXGA LCD Panel
1 x Product Manual
1 x 110-240vAC
1 x 110-240vAC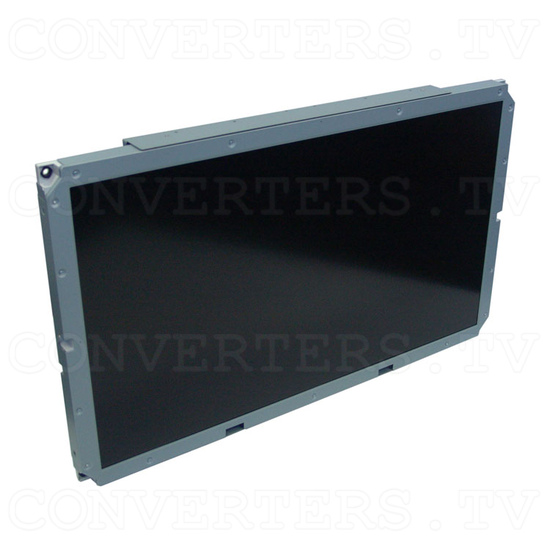 32 Inch VGA DVI to WXGA LCD Monitor - Full View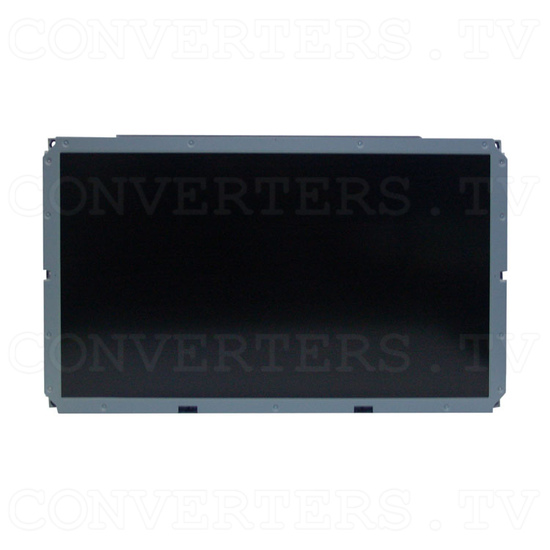 32 Inch VGA DVI to WXGA LCD Monitor - Front View
32 Inch VGA DVI to WXGA LCD Monitor - Back View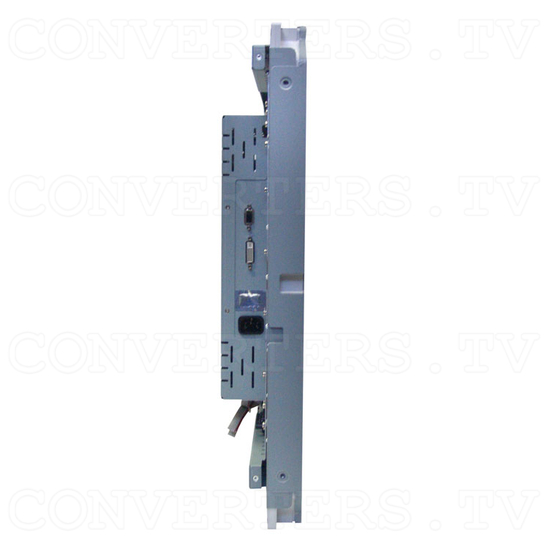 32 Inch VGA DVI to WXGA LCD Monitor - Left View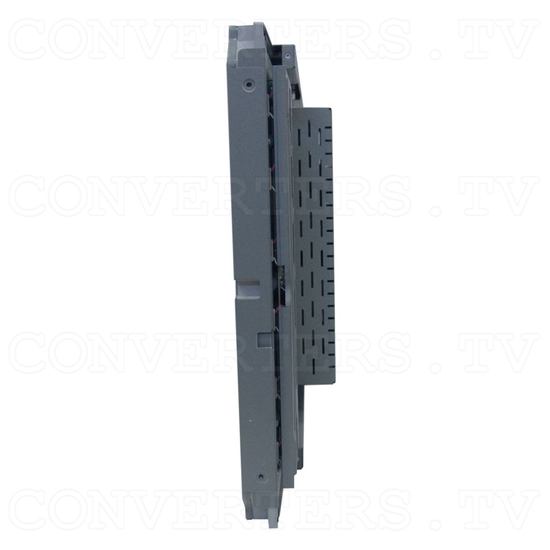 32 Inch VGA DVI to WXGA LCD Monitor - Right View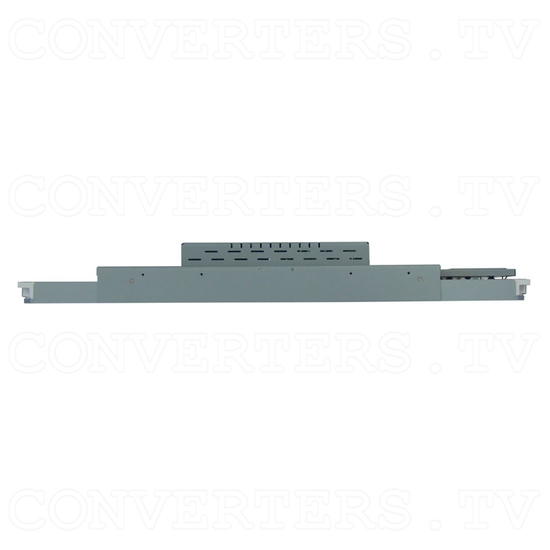 32 Inch VGA DVI to WXGA LCD Monitor - Top View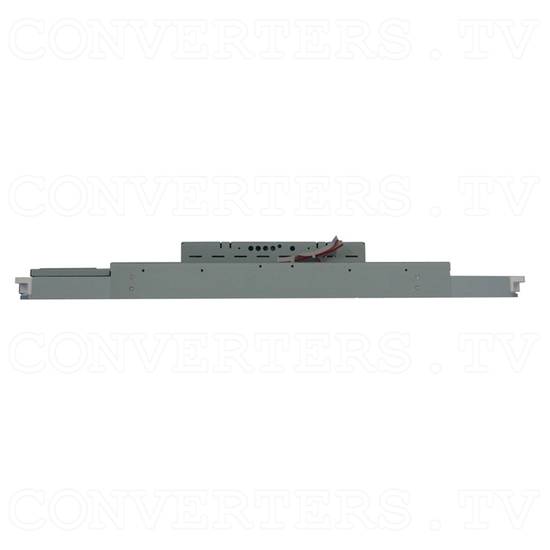 32 Inch VGA DVI to WXGA LCD Monitor - Bottom View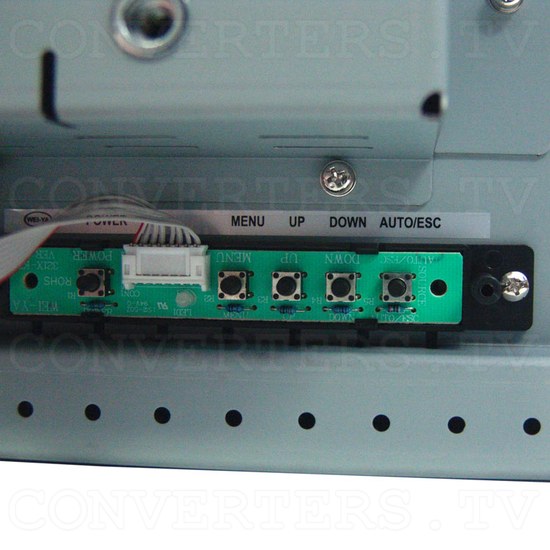 32 Inch VGA DVI to WXGA LCD Monitor - Menu Buttons