TruVolume HDMI v1.3 Volume Leveller

save 36%




The TruVolume HDMI v1.3 Volume Leveller is an audio repeater and decoder incorporating SRS TruVolume™ technology that will free you from volume fluctuations when switching TV channels. It is designed to regulate audio volume, allowing you to listen at your own comfortable audio level. It eliminates annoying volume fluctuations in television, music, and other audio sources. The unit also does signal amplification and equalization for repeater function.

For example, television viewers often complain about the fluctuation of volume level heard when switching from channel to channel, and when commercials begin. This unit eliminates this problem, regulating all audio output.

The unit is very simple to use. Users connect the unit to their equipment using the HDMI Input and Output ports. Then you simply change the volume of your connected equipment to a level you are comfortable with. The TruVolume HDMI v1.3 Volume Leveller will now automatically regulate all audio to this level. Supports high definition input up to 1080p@(24/60)Hz, with the output resolution following input (eg, 720p in = 720p out, 1080p in = 1080p out. The unit does not upscale content). Also includes integrated HDCP encryption for transmitting protected audio and video content.

The unit also has a bypass switch, allowing you to turn On/Off the TruVolume HDMI v1.3 Volume Leveller function quickly and easily.

| | | | |
| --- | --- | --- | --- |
| Unit Dimensions: | 10.0 x 7.0 x 2.0 cm | Shipping Weight: | 0.50 kg |
| Location: | NSW, Australia | Item Type: | Digital and Analog Audio Products |
| Condition: | New | Warranty : | 12 Months |
| Certificates : | CE, CTick, UL | Manual : | User Manual (179.18 KB) |
Features:
HDMI v1.3, HDCP v1.1 and DVI v1.0 compliant
Supports high definition input up to 1080p@(24/60)Hz, output resolution follows input
Support HDMI signal amplification and equalization output for repeater function
Supports 2 channels audio from HDMI input to output ports
Integrated HDCP encryption for transmitting protected audio and video content
Support CEC bypass
Regulates TV / Satellite / Radio broadcast volume level
Auto adjust volume to your best hearing acceptance
Boosts low and high-frequency content dynamically, using an advanced psycho-acoustic modelling engine making the entire listening experience come alive, regardless of the audio level
HDMI cable distance test with 1080p/8 bits resolution, the input/output source can run up to 15/10 meters and 1080p/12 bits can run up to 10/15 meters
Simple connection and easy installation, no software required
Specifications:
Input Port: 1 x HDMI
HDMI Input Audio Format: 2 channels (PCM 32K/44.1K/48K only)
Output Port: 1 x HDMI
HDMI Output Audio Format: 2 channels
Power Supply: 5V / 1A DC (US/EU standard, CE/FCC/UL certified)
Dimensions (mm): 100 (W) x 70 (D) x 20 (H)
Weight (g): 90
Chassis Material: Plastic
Colour: White
Operating Temperature: 0°C ~ 40°C / 32°F ~ 104°F
Storage Temperature: -20°C~60°C / -4°F ~ 140°F
Power Consumption: 6W
Relative Humidity: 20~90% RH (no condensation)
Power Supplies:
Multi-Voltage Power Supply : 100 - 240VAC to 5V DC 2.6A Switch Mode Power Supply - Center Positive
| Connects From : | Connects To : |
| --- | --- |
| | |
Converts From :
Converts To :

HDTV 480p
HDTV 576p
HDTV 720p
HDTV 1080p
HDTV 1080i
HDTV 480i
HDTV 576i

HDTV 480p
HDTV 576p
HDTV 720p
HDTV 1080p
HDTV 1080i
HDTV 480i
HDTV 576i
1 x Digital Audio Processor
1 x Product Manual
1 x 100-240VAC to 5V DC 2.6A Switch Mode Power Supply (Center Positive)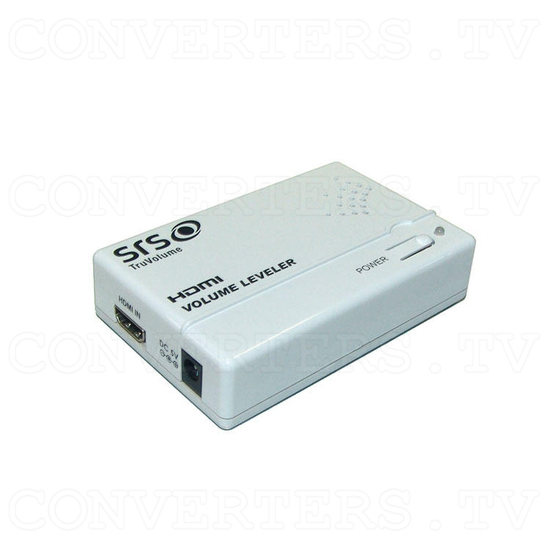 TruVolume HDMI v1.3 Volume Leveller - Full View
TruVolume HDMI v1.3 Volume Leveller - Front View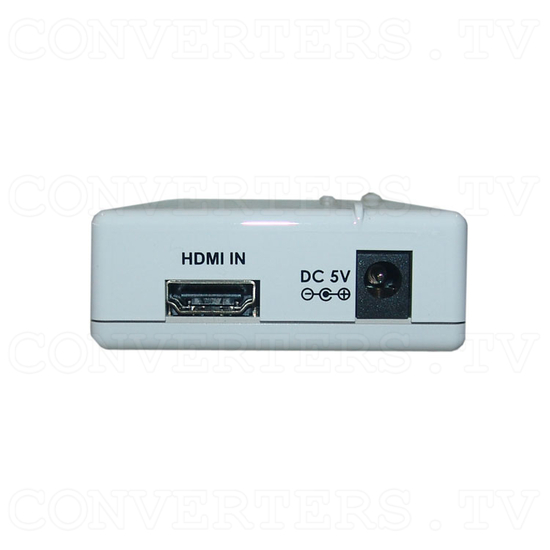 TruVolume HDMI v1.3 Volume Leveller - Back View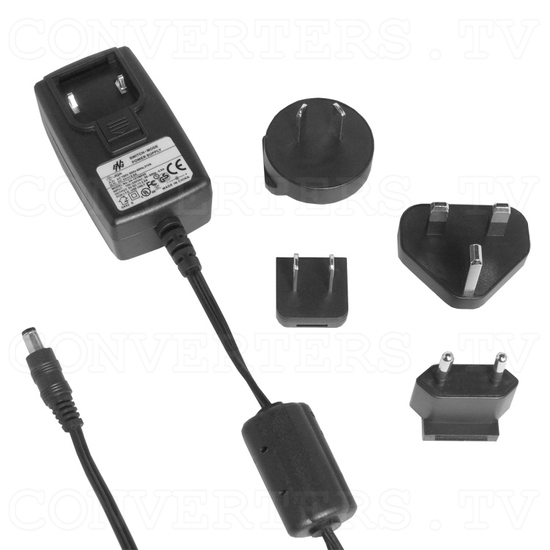 TruVolume HDMI v1.3 Volume Leveller - Power Supply 110v OR 240v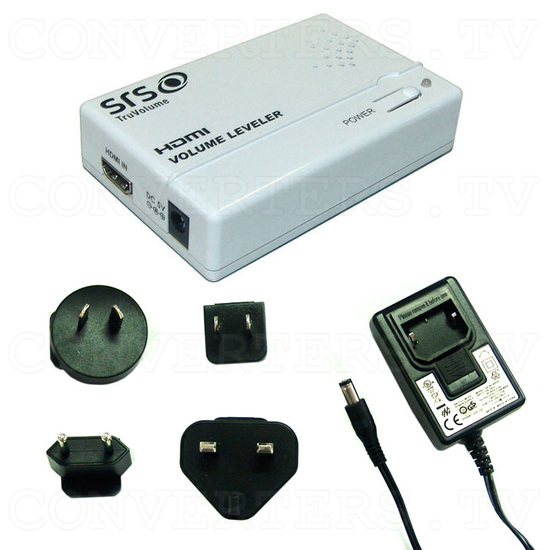 TruVolume HDMI v1.3 Volume Leveller - Full Kit