SDI-3G 1 In 4 Out Splitter

save 40%





The SDI-3G 1 In 4 Out Splitter is a device that allows SD/HD/3G SDI signal sources, such as a SDI video camera/recorder, to be displayed on up to four SDI displays, such as a SDI computer monitor or screen. The high bit rates (2.970 Gbit/s) allow for a faster signal transmission to prevent any loss of quality in the signal.

This device has a number applications for both professional and amateur camera work and display, including Video broadcasting display, professional video program display, film studios program monitoring, and video program switching display, etc.

| | | | |
| --- | --- | --- | --- |
| Unit Dimensions: | 20.0 x 14.0 x 3.0 cm | Shipping Weight: | 0.97 kg |
| Location: | NSW, Australia | Item Type: | |
| Condition: | New | Warranty : | 12 Months |
| Certificates : | CE, CTick, UL | Manual : | User Manual (421.96 KB) |
Features:
One 3G-SDI input sources can split to four equal 3G-SDI displays simultaneously
Operation at 2.970Gb/s, 2.970/1.001Gb/s, 1.485Gb/s, 1.485/1.001Gb/s and 270Mb/s
Supports SMPTE 425M (Level A and Level B), SMPTE 424M, SMPTE 292M, SMPTE 259M-C
Provides the Equalized and re-clocked transmission
Supports signal input and output distance of up to 300M for SD signals, 200M for HD signals and 100M for 3G signals.
Note: Cable tested with Belden 1694A. Operating distances may vary if used with another type of cable.
Specifications:
SMPTE Standard: 425M Level A & B, 424M, 292M, 259M-C
SDI Transmission Rates: 2.970 Gbit/s & 2.970/1.001 Gbit/s
Input Port: 1 x BNC (SD-SDI/HD-SDI/3G-SDI)
Output Ports: 4 x BNC (SD-SDI/HD-SDI/3G-SDI)
Support Timings: SD-SDI 480i/576i; HD-SDI 720p@50/60Hz; 1080i@50/60Hz; 1080p@24/23; G-SDI 1080p@50/60Hz
Output timing equals Input timing
SDI Cable Distance: SD-SDI up to 300m (Belden 1694A); HD-SDI up to 200m (Belden 1694A); 3G-SDI up to 100m (Belden 1694A)
Power Supply: 100-240vAC to 5vDC 2.6A (centre +ve) (US/EU standards, CE/FCC/UL certified)
Power Consumption: 3.4watts 32mA
Dimensions (cm): 20.0 x 14.0 x 3.0
Weight (grams): 590g
Chassis Material: Black Metal
Operating Temp: 0C ~ 60C / 32F ~ 104F
Storage Temp: -20C ~ 60C / -4F ~ 140F
Relative Humidity: 20% ~ 90% RH (Non-condensing)
ESD Protection: Human Body Model: ± 8kV (air-gap discharge); ± 4kV (contact discharge)
| Connects From : | Connects To : |
| --- | --- |
| | |
| Converts From : | Converts To : |
| --- | --- |
| | |
1 x SDI-3G Splitter 1 in 4 out
1 x Product Manual
1 x 100-240VAC to 5V DC 2.6A Switch Mode Power Supply (Center Positive)
SDI-3G 1 In 4 Out Splitter - Full View
SDI-3G 1 In 4 Out Splitter - Front View
SDI-3G 1 In 4 Out Splitter - Back View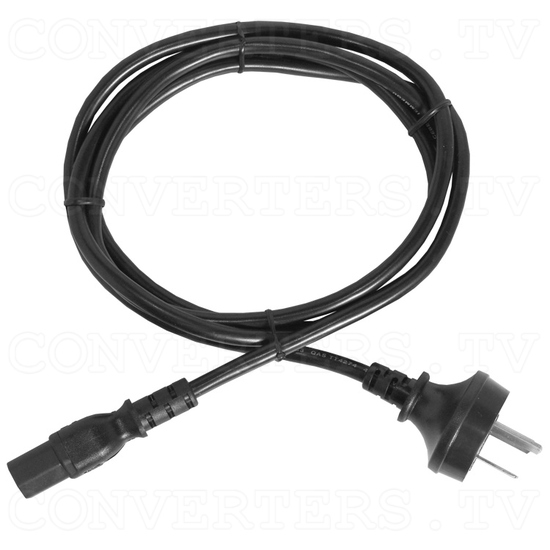 SDI-3G 1 In 4 Out Splitter - Power Supply 110v OR 240v
SDI-3G 1 In 4 Out Splitter - Full Kit