Infrared Extender Box

save 42%




The Infrared Extender Box and Infrared Repeater Box are two devices used to extend remote control capability up to 250 meters by use of CAT 5/6 cable. Control up to 5 different devices using their own remote control units. Line of sight is not required as the CAT 5 cable can be run room to room or floor to floor. Ideal for use in Industry, Retail Stores and Private Homes or as an aid in Teaching facilities.

Remote control performance is not affected when using the device. The Extender Box connects 3 source devices via 3 x "IR eye blaster" cables and the Repeater Box connects 2 source devices via 2 x "IR eye blaster" cables plus the "IR eye receiver" cable. The "IR eye blaster" cables are positioned in front of each IR sensor on your devices, while the "IR eye receiver" is located in a central position with the remote controllers.

The device has a sturdy and compact design, and is operated by 5vDC power source. It can be used in situations where it is easier to have all the remote control devices handy together to operate devices located either in the same or different rooms or even on different floors.

| | | | |
| --- | --- | --- | --- |
| Unit Dimensions: | 6.2 x 5.0 x 2.3 cm | Shipping Weight: | 0.50 kg |
| Location: | NSW, Australia | Item Type: | CAT5/6 Cable Products |
| Condition: | New | Warranty : | 12 Months |
| Certificates : | CE, CTick, UL | Manual : | User Manual (266.26 KB) |
Features:
Supports five outputs (three from CIR-03, two from CIR-12)
Control source equipment anywhere within 250 meters, even through walls and ceilings
Transmits infrared signals only
It allows the use of existing remote controls
Only one IR Receiver is needed
IR Receiver's frequency is at 20~60 kHz
Specifications:
Input Port: 1 x IR receiver
Output Ports: 1 x CAT5 (CIR-03, CIR-12), 5 x IR extender (3 x CIR-03, 2 x CIR-12)
Power Supply: 2 x 5V/1A DC
Dimensions (mm): 62(W) x 50(D) x 23(H)
Weight (g): 78
Chassis Material: Aluminium
Colour: Silver
Operating Temperature: 0°C ~ 40°C
Power Consumption: 0.5w
Power Supplies:
Multi-Voltage Power Supply : 100-240V 0.2A 50/60Hz to 5V DC 1000mA 6W Max Power Supply Center Positive
| Connects From : | Connects To : |
| --- | --- |
| RJ-45 Control Telnet/WebGUI | RJ-45 Control Telnet/WebGUI |
| Converts From : | Converts To : |
| --- | --- |
| | |
1 x Infrared Extender Box
1 x Product Manual
3 x Infrared Reciever
1 x 100-240V 0.2A 50/60Hz to 5V DC 1000mA 6W Max Power Supply (Center Positive)
Infrared Extender Box - Full View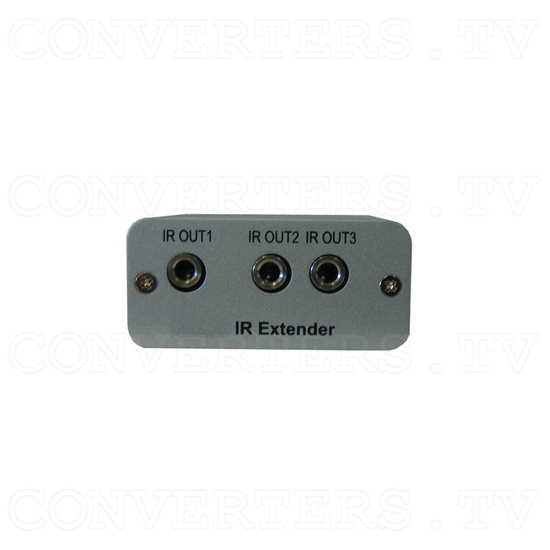 Infrared Extender Box - Front View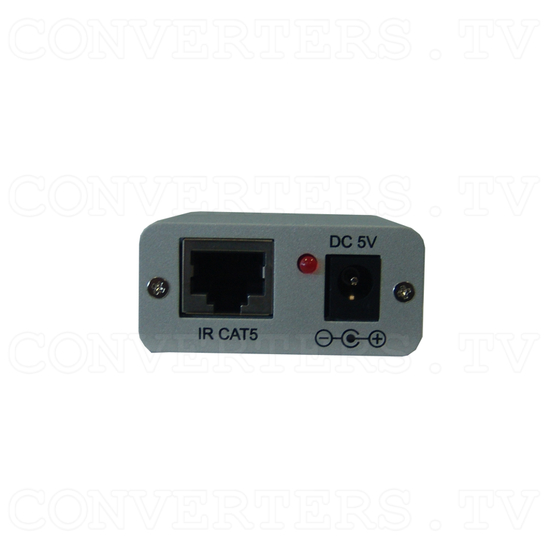 Infrared Extender Box - Back View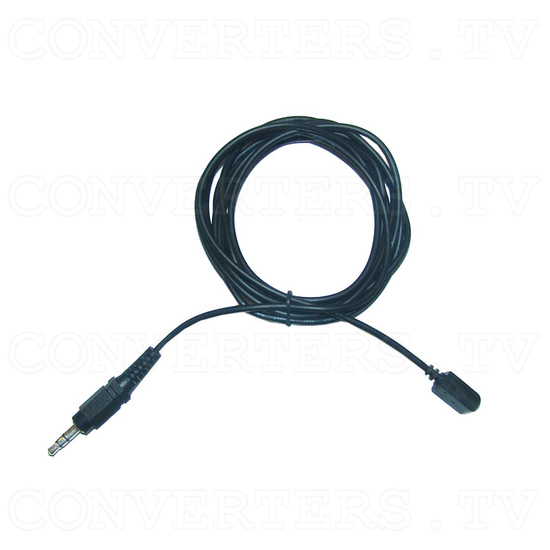 Infrared Extender Box - Infrared Reciever x 3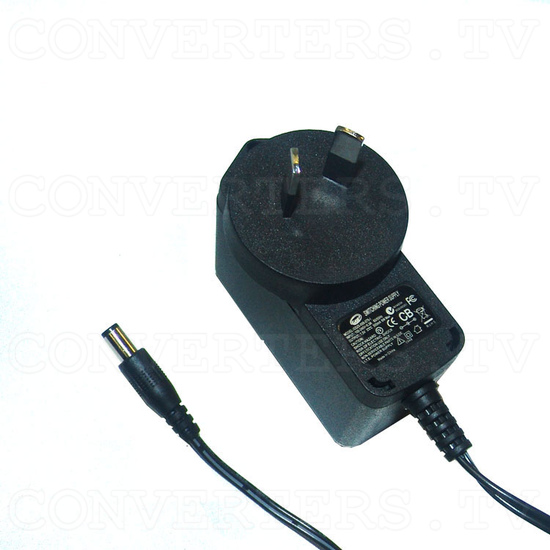 Infrared Extender Box - Power Supply 110v OR 240v
Infrared Extender Box - Full Kit