HDMI Switch 4 in 1 out

save 37%




HDMI Switch 4 in 1 out can connect four HD sources, such as a DVD player, personal computer, or game console/s, to one HD display, such as an LCD or Plasma HDTV. Once all the devices are connected, you simply push the 'select' button, and the converter easily switches between any of the four HD sources inputs for display to your HDTV or HD projector.

The HDMI Switch 4 in 1 also supports ARC (Audio Return Channel) functionality. This is a handy feature for relaying audio from your HDTV back via the ARC HDMI connection to the converter. It is then directed via SPDIF connection to a local sound system.

| | | | |
| --- | --- | --- | --- |
| Unit Dimensions: | 13.5 x 8.9 x 2.0 cm | Shipping Weight: | 0.49 kg |
| Location: | NSW, Australia | Item Type: | |
| Condition: | New | Warranty : | 12 Months |
| Certificates : | CE, CTick, UL | Manual : | User Manual (1.08 MB) |
Features:
Four HDMI signals switched to one single HDMI sink device
Any input signal can be supported that have extra audio out by the optical
Support ARC functiion without the addition of extra HDMI cable, it can reverse the audio to the AV amplifier by HDMI cable connection with HD TV while the HD TV receives the audio and video content.
Support HEC function: it eliminates the need for an extra Ethernet cable by allowing the other Ethernet based HDMI devices to use the Ethernet.
HDMI-CEC function
Support deep colour 30bit,36bit
Support blue-ray 24/50/60fs/HD-DVD/xvYCC
Digital to audio format, as DTS-HD/Dobly-trueHD/LPCM7.1/DTS/Dolbly-Ac3/DSD
Support signal retiming
support input up to 15 mwrwewa using AWG24 standard cable length, output up to 25 meters long using AWG24 standard cable length
Specifications:
HDMI resolution: 1080p/1080i/720p/576i/576p/480p/480i@24/50/60Hz
Support video colour format: 24 bit 30 bit, 36 bit/Deep Colour
Audio output: SPDIF and COAX
Max transmission bandwidth: 225MHz
Max baud rate: 6.75Gbps
Input/output TMDS signal: 0.5-1.5 Volts p-p
Input/output DDC signal: 5 Volts p-p (TTL)
Input cable distance: 15m AWG24 HDMI cable
Output cable distance: 25m AWG24 HDMI cable
Max working current: 900mA
Power: 100~240vAC to +5vDC 2A
Operating temperature range: (-15 to +55ºC)
Operating humidity range: 5 to 90% RH (no condensation)
Dimension (cm's): 13.4(l) x 8.9(w) x 2.2(h)
Weight: 330g
Power Supplies:
Multi-Voltage Power Supply : Power Supply 100~240V -- 5V ~ max 2000mA -- 0.3A Max
Connects From :
Connects To :

HDMI (HDTV)
CAT5 / CAT6 Cable RJ-45

HDMI (HDTV)
Optical TOSlink S/PDIF
Converts From :
Converts To :

HDTV 480p
HDTV 576p
HDTV 720p
HDTV 1080p
HDTV 1080i
HDTV 480i
HDTV 576i

HDTV 480p
HDTV 576p
HDTV 720p
HDTV 1080p
HDTV 1080i
HDTV 480i
HDTV 576i
Optical S/PDIF
1 x HDMI Swtich 4 in 1 out
1 x Product Manual
1 x Power Supply 100~240V -- 5V ~ max 2000mA -- 0.3A Max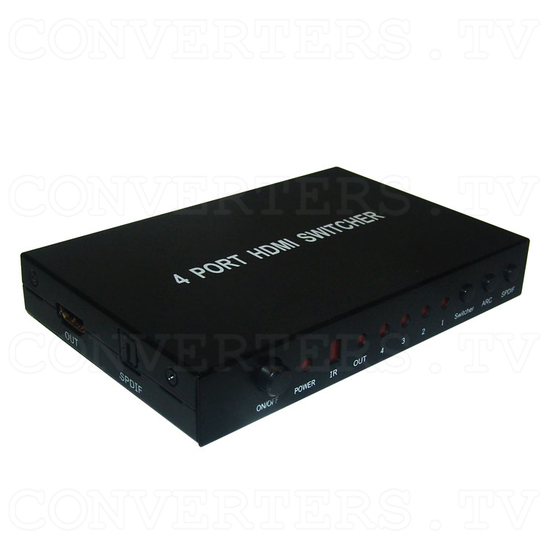 HDMI Switch 4 in 1 out - Full View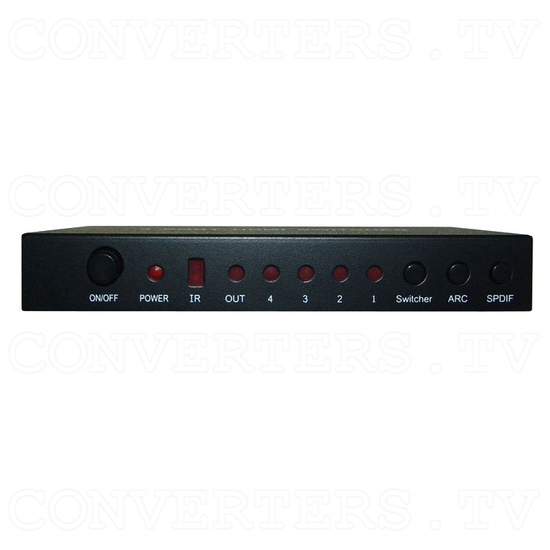 HDMI Switch 4 in 1 out - Front View
HDMI Switch 4 in 1 out - Back View
HDMI Switch 4 in 1 out - Side View 1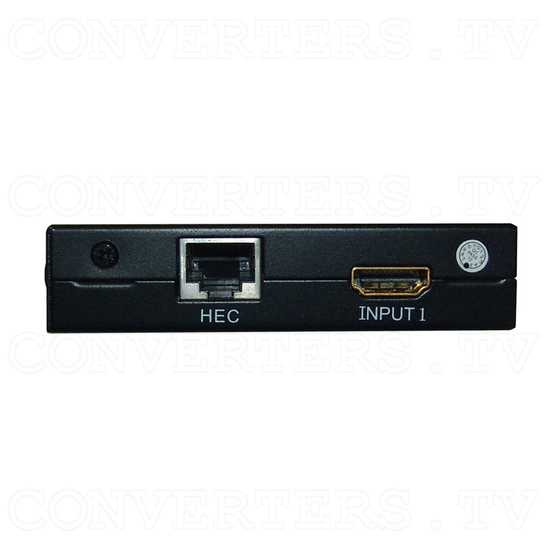 HDMI Switch 4 in 1 out - Side Detail 2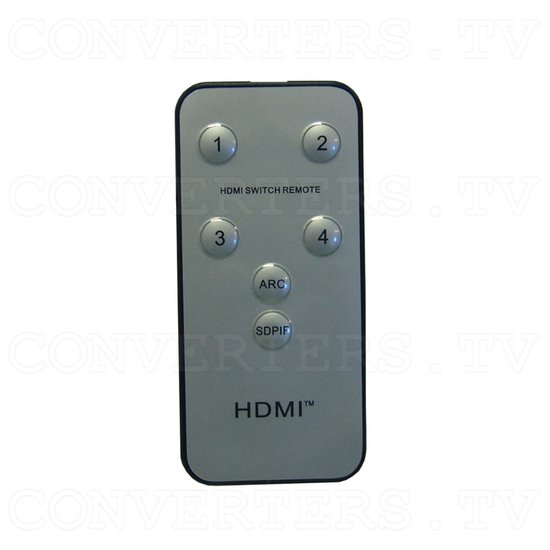 HDMI Switch 4 in 1 out - Remote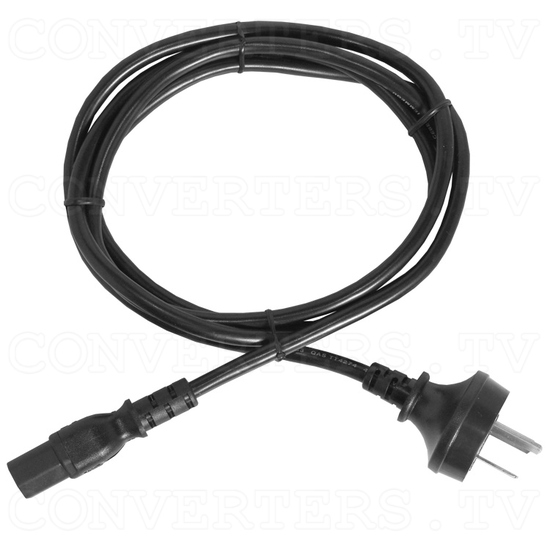 HDMI Switch 4 in 1 out - Power Supply 110v OR 240v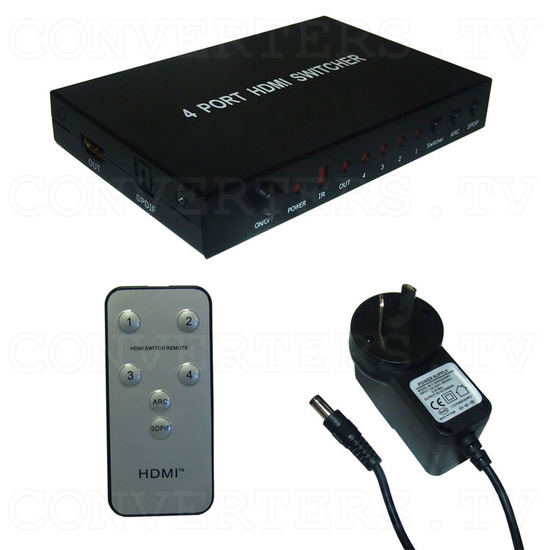 HDMI Switch 4 in 1 out - Full Kit