| | |
| --- | --- |
| | HDMI Enhancer with EDID |
The HDMI Enhancer with EDID is designed to enhance and stabilize high-bandwidth HDMI signals for cleaner transmission, while also providing the utility of customized EDIDs.

The in-built EDID management support feature allows the user to easily switch between three EDID modes: Internal, External or User. Optional PC software makes it possible to create, edit, upload or download the customized User EDID.

The HDMI Enhancer with EDID includes hot keys and with a simple LED display, allows the user to quickly switch between different configurations while viewing EDID status information.

Overall, a powerful tool for maximising HDMI signal extension and acceptance with EDID management.

| | | | |
| --- | --- | --- | --- |
| Unit Dimensions: | 8.5 x 5.0 x 2.5 cm | Shipping Weight: | 0.42 kg |
| Location: | NSW, Australia | Item Type: | |
| Condition: | New | Warranty : | 12 Months |
| Certificates : | CE, CTick, UL | Manual : | User Manual (292.74 KB) |
Features:
​HDMI input and output with 18Gbps (600MHz) 4K UHD support
DVI 1.0 compliant with the use of an HDMI-DVI adaptor
HDCP 1.4 and 2.2 compliant
Supports HD resolutions up to 3840×2160@60 Hz (4:4:4, 8-bit) & 4096×2160@60 Hz (4:4:4, 8-bit)
Supports 48-bit Deep Color up to 1080p@60Hz and 36-bit Deep Color up to 4k@60Hz (YUV 4:2:0)
Supports pass-through of LPCM 7.1, Bitstream and HD Bitstream audio formats
EDID selectable between internal, external and user's custom EDID
PC based EDID management tool support via the Micro-USB port
LED display provides an easy view of the current EDID and unit status
Specifications:
Video Bandwidth: 600MHz / 18Gbps
Input Port: 1 x HDMI
Output Port: 1 x HDMI
Control Interface: 1 x USB micro-B
Supported Resolutions: 480i/p@60Hz~4K@60Hz (4:4:4, 8-bit); VGA@60Hz~WUXGA@60Hz (RB)
HDMI Cable Length: 15m (1080p@60Hz, 8-bit); 10m (1080p@60Hz, 12-bit); 5m (4K@60Hz, 4:2:0, 8-bit); 3m (4K@60Hz, 4:4:4, 8-bit)
Power Supply: 100-240vAC to +5vDC 2.6A (US/EU standards; CE/FCC/UL certified)
Power Consumption (watts): 1.54w
Dimensions (cm's): 8.5 (w) x 5.0 (d) x 2.5 (all included)
Weight (grams): 30g
Chassis: Black Plastic
Operating Temperature: 0c ~ 40c / 32f ~ 104f
Relative Humidity: 20% ~ 90% RH (non-condensing)
ESD Protection: Human Body Model: +/-12kV (air-discharge); +/-8kV (contact discharge)
Connects From :
Connects To :

HDMI (HDTV)
USB (Service)
Converts From :
Converts To :

HDTV 480p
HDTV 576p
HDTV 720p
HDTV 1080p
HDTV 1080i
HDTV 480i
HDTV 576i
4K x 2K
3D

HDTV 480p
HDTV 576p
HDTV 720p
HDTV 1080p
HDTV 1080i
HDTV 480i
HDTV 576i
4K x 2K
3D
1 x HDMI Enhancer with EDID
1 x Product Manual
HDMI Enhancer with EDID - Full View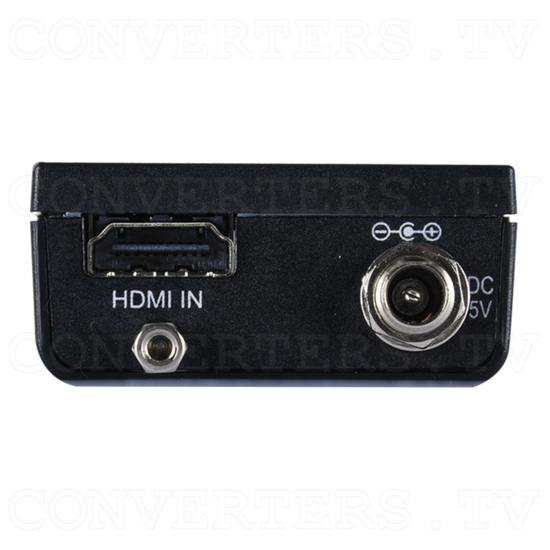 HDMI Enhancer with EDID - Front View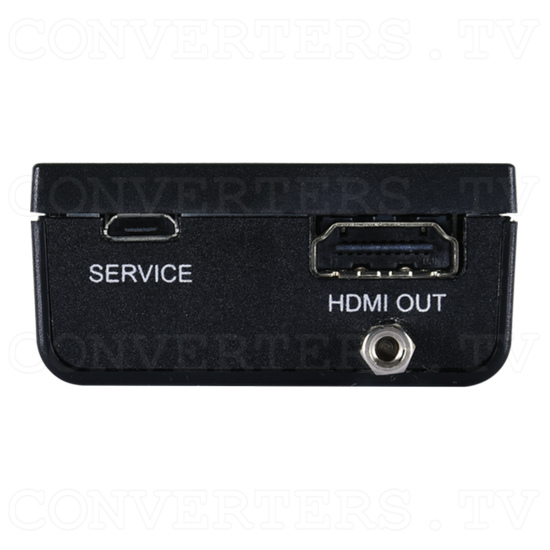 HDMI Enhancer with EDID - Back View