| | |
| --- | --- |
| | HDMI 60m Extender Repeater |
​The HDMI 60m Extender Repeater is a high performance cable equalizer that can extend an HDMI/DVI signal over HDMI cable up to total distance of 60 meters from the source to the display. It corrects digital error and automatically provides equalization up to 40dB to compensate for cable transmission loss.

Extend HDMI/DVI signal 50m from the source, to the input of HDMI 60m Extender Repeater, using HDMI cable. The signal is then extended to a further 10m from the Extender Repeater to the display. Cable quality will affect transmission distance.

| | | | |
| --- | --- | --- | --- |
| Unit Dimensions: | 7.2 x 7.6 x 3.0 cm | Shipping Weight: | 0.30 kg |
| Location: | NSW, Australia | Item Type: | HDMI Converters |
| Condition: | New | Warranty : | 12 Months |
| Certificates : | CE, CTick, UL | | |
Features:
Fully automatic equalization up to 40 dB at 825 MHz (1.65Gbps), no system control required
Utilise HDMI cable up to 50 meters from the source to the Extender Equalizer, plus 10 meters from the Extender Equalizer to the display
Maintains high definition HDMI single link video resolution up to UXGA/1080p
The product can be powered by HDMI cable, but it's recommended to use external power adaptor for long cable application
HDMI is backward compatible with DVI
Specifications:
Compliant with HDMI and DVI 1.0
HDCP is compliant with HDCP 1.1 downward compatiable to HDCP 1.0
HDCP pass through
HDMI uncompressed data and video/audio
Accepted Input/Output resolutions:
PC: VGA, SVGA, XGA, SXGA, UXGA
HD: 480i/576i, 480p/576p, 720p, 1080i, 1080p
Power: 100-240vAC to +5vDC 1.2A
Dimensions: 7.6(w) x 7.2(d) x 3.0(h)
Weight: 150g
| Connects From : | Connects To : |
| --- | --- |
| | |
Converts From :
Converts To :

HDTV 480p
HDTV 576p
HDTV 720p
HDTV 1080p
HDTV 1080i
HDTV 480i
HDTV 576i

HDTV 480p
HDTV 576p
HDTV 720p
HDTV 1080p
HDTV 1080i
HDTV 480i
HDTV 576i
1 x HDMI 60m Extender Repeater
1 x User Manual
1 x 100-240vAC to +5vDC 1.2A Power Supply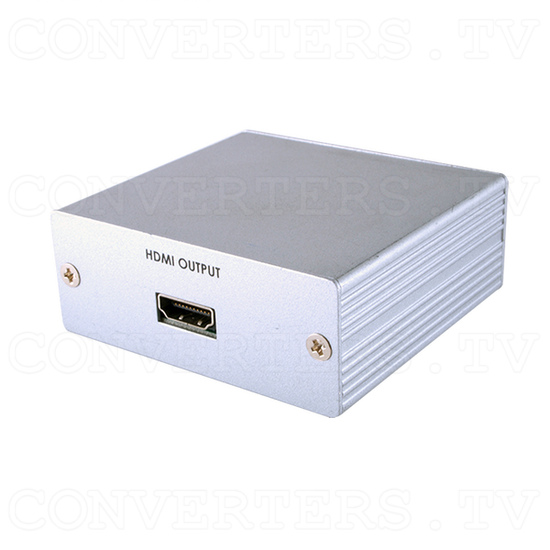 HDMI 60m Extender Repeater - Full View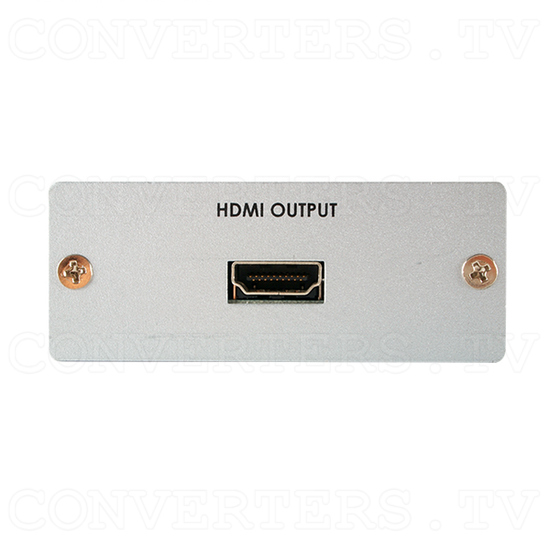 HDMI 60m Extender Repeater - Front View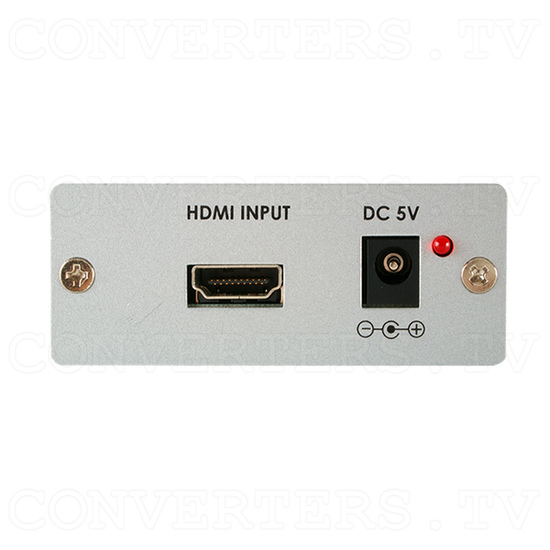 HDMI 60m Extender Repeater - Back View