HDBaseT-Lite HDMI over Cat5e/6/7 Transmitter

save 38%




The HDBaseT-lite HDMI over Cat5e/6/7 Transmitter and Receiver sends and receives uncompressed audio and video from an HDMI signal source and transmits over a single run of CAT5e/6 cable to an HDMI display over a distance of up to 60m.

This device is useful for a number of applications, including:


Household entertainment sharing and control
Lecture room display and control
Showroom display and control
Meeting room presentation and control
Classroom display and control

For example, you can connect your Blu-ray Player (a HDMI source) and your computer hard drive (a RS-232 source) to the transmitter, connect the transmitter and receiver via a CAT5e/6 cable and then your HDTV to the receiver. In order to display these sources correctly, the HDBaseT-lite HDMI over Cat5e/6/7 Transmitter and Receiver has the added benefit of control through in-built RS-232 and infrared ports.

Compatible Receivers:


ID#15111: http://www.converters.tv/products/hdtv_to_hdtv/15111.html
| | | | |
| --- | --- | --- | --- |
| Unit Dimensions: | 8.0 x 7.0 x 2.3 cm | Shipping Weight: | 0.55 kg |
| Location: | NSW, Australia | Item Type: | |
| Condition: | New | Warranty : | 12 Months |
| Certificates : | CE, CTick, UL | Manual : | User Manual (447.39 KB) |
Features:
HDMI 1.4 including 3D, 4k×2k supports, HDCP and DVI Compliant
Supports HDCP repeater and CEC function
Supports IR and RS-232 control
Simultaneous transmission of uncompressed data over a single CAT6/CAT5e cable up to 60m/196.8ft
Uncompressed video 1080p, 60 Hz, 36-bit
Audio support up to LPCM 7.1CH, Dolby TrueHD and DTS-HD Master Audio
3Play™ convergence: HDMI & Control (IR & RS-232)
Installation friendly
Specifications:
Video Bandwidth: 225MHz/6.75Gbps
Transmitter
Input: 1x HDMI, 1x IR Extender, 1x RS-232
Output: 1x CAT5e/6, 1x IR Blaster
Receiver
Input: 1x CAT5e/6, 1x IR Blaster
Output: 1x HDMI, 1x RS-232, 1x IR Blaster
HDMI I/O Cable Distance: 10m/8bits, 6m/12bits/input, 15m/12bits/output
ESD Protection: Human Body Model
+-8kV (air-gap discharge)
+-4kV (contact discharge)w
IR Frequency: 30~50kHz
Chassis Material and Silkscreen Color: Aluminium; Black
Operating Temperature: 0 C~40 C/ 32 F~104 F
Storage Temperature: -20 C~60 C/ -4 F~140 F
Relative Humidity: 20~90% RH (non-condensing)
Power Consumption: 3W (TX), 6W (RX)
Accepted HDMI And DVI PC Timings:
640*480@60/72/75Hz
800*600@56/60/72/75Hz
1024*768@60/70/75Hz
1280*960@60Hz
1280*1024@60/75Hz
1366*768@50/60Hz
1600*1200@60Hz
1920*1200@60Hz
Accepted HDMI And DVI HD Timings:
720*480i@59/60Hz (Not DVI)
720*480p@59/60Hz
720*576i@50Hz (Not DVI)
720*576p@50Hz
1280*720p@50/59/60Hz
1920*1080i@50/59/60Hz
1920*1080p@23/24Hz (Not DVI)
1920*1080p@50/59/60Hz
Note: This system was tested with CAT6/23AWG cable. Results may vary with cables of different specifications.
Converts From :
Converts To :

HDTV 480p
HDTV 576p
HDTV 720p
HDTV 1080p
HDTV 1080i
HDTV 480i
HDTV 576i
CAT5/6 Protocol
4K x 2K
3D

HDTV 480p
HDTV 576p
HDTV 720p
HDTV 1080p
HDTV 1080i
HDTV 480i
HDTV 576i
CAT5/6 Protocol
4K x 2K
3D
1 x HDBaseT-lite HDMI over Cat5e/6/7 transmitter
1 x Infrared Receiver
1 x VGA to Linejack Adaptor Cable
1 x Product Manual
1 x 100-240VAC to 5V DC 2.6A Switch Mode Power Supply (Center Positive) Screw Connector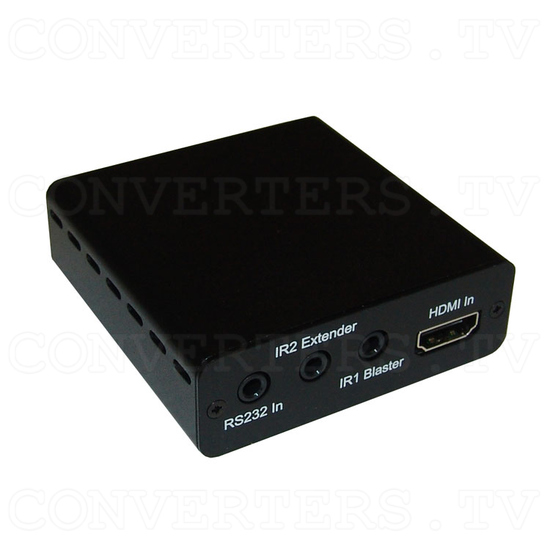 HDBaseT-Lite HDMI over Cat5e/6/7 Transmitter - Full View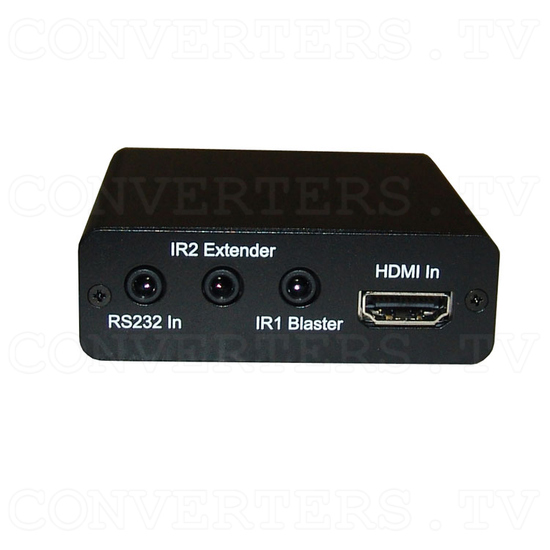 HDBaseT-Lite HDMI over Cat5e/6/7 Transmitter - Front View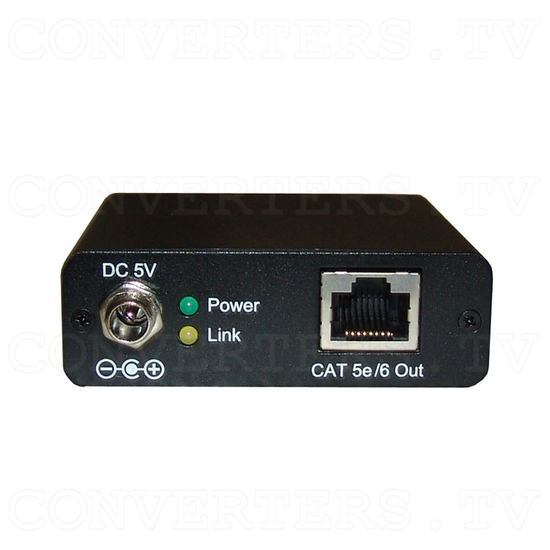 HDBaseT-Lite HDMI over Cat5e/6/7 Transmitter - Back View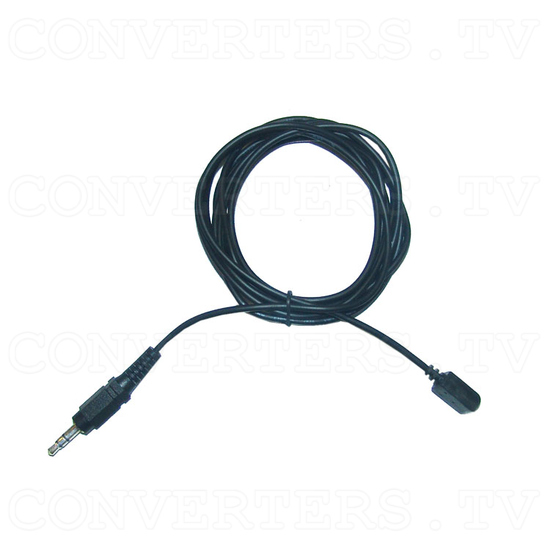 HDBaseT-Lite HDMI over Cat5e/6/7 Transmitter - Infrared Reciever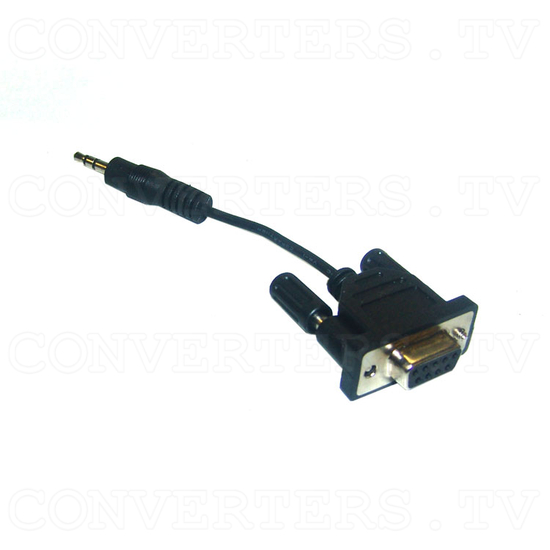 HDBaseT-Lite HDMI over Cat5e/6/7 Transmitter - VGA to Linejack Adaptor Cable
HDBaseT-Lite HDMI over Cat5e/6/7 Transmitter - Power Supply 110v OR 240v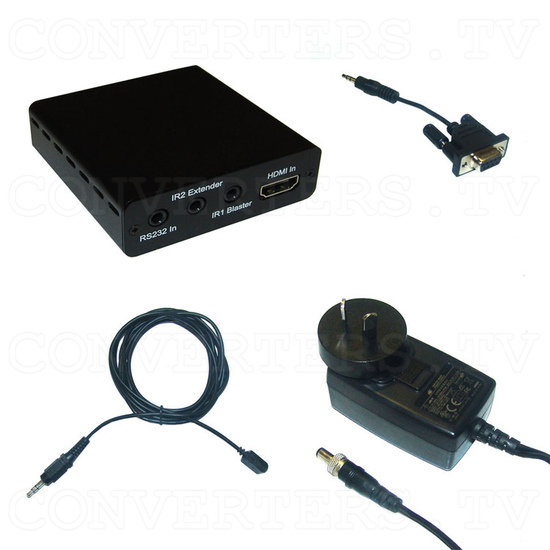 HDBaseT-Lite HDMI over Cat5e/6/7 Transmitter - Full Kit