HDBaseT HDMI CAT5e/6/7 Repeater

save 12%




The HDBaseT HDMI CAT5e/6/7 Repeater allows HDBaseT systems to be extended and cascaded over CAT cable. This model supports high quality uncompressed high-definition (HD 1080p) video, 3D video, 4Kx2K (Ultra HD) video and up to 8 channels of uncompressed multi-channel audio.

Also supports HDBaseT 5Play convergence (RS-232 and IR control systems, PoE and Ethernet) with connection over a single CAT5e/6/7 cable, up to 100m in/out.


HDBaseT signal extension up to 200m (300m with additional Repeater unit)
Cascading HDBaseT Matrixes
Cascading HDBaseT equipment

HDBaseT HDMI CAT5e/6/7 Repeater works with 3D video, using compatible 3D player and TV.

Compatible Transmitters:


ID#783: http://www.converters.tv/products/hdtv_to_hdtv/783.html
ID#991: http://www.converters.tv/products/hdtv_to_hdtv/991.html

Compatible Receivers:


ID#782: http://www.converters.tv/products/vga_to_vga/782.html
ID#990: http://www.converters.tv/products/hdtv_to_hdtv/990.html
| | | | |
| --- | --- | --- | --- |
| Unit Dimensions: | 10.2 x 14.5 x 2.5 cm | Shipping Weight: | 0.50 kg |
| Location: | NSW, Australia | Item Type: | |
| Condition: | New | Warranty : | 12 Months |
| Certificates : | CE, CTick, UL | Manual : | User Manual (250.44 KB) |
Features:
HDMI 1.3, HDCP1.1 and DVI 1.0 compatible
Supports HDMI (1080p), 3D and 4Kx2K (UHD) resolutions
Supports CEC bypass
Supports input distance up to 100m and output distance up to 100m, giving overall transmission distance of 200m over one CAT5e/6/7 cable
Supports uncompressed video up to 1080p@60 Hz/36-bit, 3D and 4Kx2K (Ultra HD)
Supports audio LPCM 7.1CH, Dolby TrueHD, Dolby Digital Plus and DTS-HD Master Audio transmission
HDBaseT 5PlayTM convergence: Full uncompressed HD Video, Audio, Ethernet, Power and Controls (IR & RS-232) over single CAT5e/6/7 cable
Supports Power over Ethernet (PoE) (receiver powered by transmitter PSU)
LED lamps for system status of power feed and connection
Specifications:
Video Bandwidth: 300MHz / 10.2Gbps
Input Ports: 1 x RJ45 for CAT5e/6/7 cable; 1 x 24vDC power supply
Output Port: 1 x RJ45 for CAT5e/6/7 cable
Resolution support: 480i/p ~ 1080i/p@50/60Hz, 1080p@24Hz, 4Kx2K
CAT5e/6/7 In/Out Distance: Up to 100m both ways
Power Supply: 100-240vAC to 24vDC 1.25A (US/EU Standards, CE/FCC/UL certified)
Power Consumption: 9.0w (PoE) & 16.2w (not PoE)
Dimensions: 10.2(l) x 14.5(w) x 2.5(h)
Weight: 324g
Chassis: Metal Silver
Operating Temp: 0c ~ 40c / 32c ~ 104c
Relative Humidity: 20% ~ 90% RH (non-condensing)
Power Supplies:
Multi-Voltage Power Supply : 100-240V Switch Mode Power Supply -- 24V ~ 1.25A (Center Positive)
| Connects From : | Connects To : |
| --- | --- |
| RJ-45 Control Telnet/WebGUI | RJ-45 Control Telnet/WebGUI |
Converts From :
Converts To :

HDTV 480p
HDTV 576p
HDTV 720p
HDTV 1080p
HDTV 1080i
HDTV 480i
HDTV 576i
CAT5/6 Protocol
4K x 2K
3D

HDTV 480p
HDTV 576p
HDTV 720p
HDTV 1080p
HDTV 1080i
HDTV 480i
HDTV 576i
CAT5/6 Protocol
4K x 2K
3D
1 x HDBaseT HDMI CAT5e/6/7 Repeater
1 x Product Manual
1 x 100-240V Switch Mode Power Supply -- 24V ~ 1.25A (Center Positive)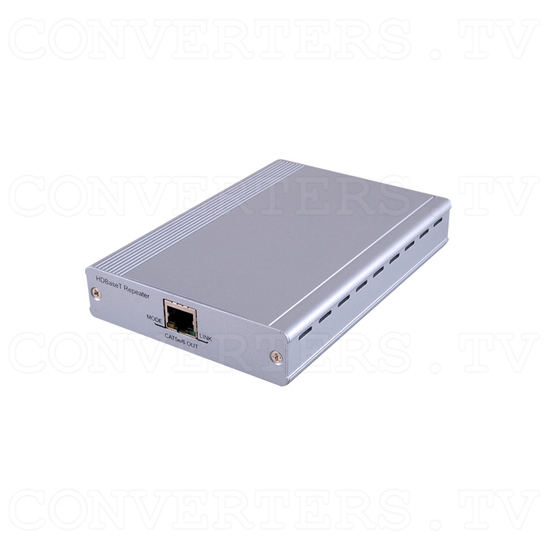 HDBaseT HDMI CAT5e/6/7 Repeater - Full View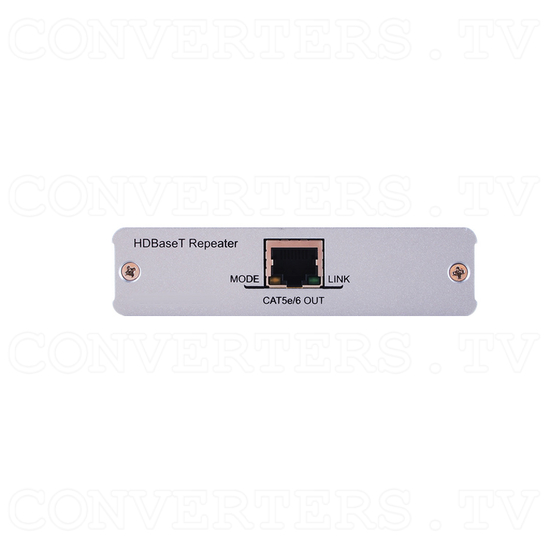 HDBaseT HDMI CAT5e/6/7 Repeater - Front View
HDBaseT HDMI CAT5e/6/7 Repeater - Back View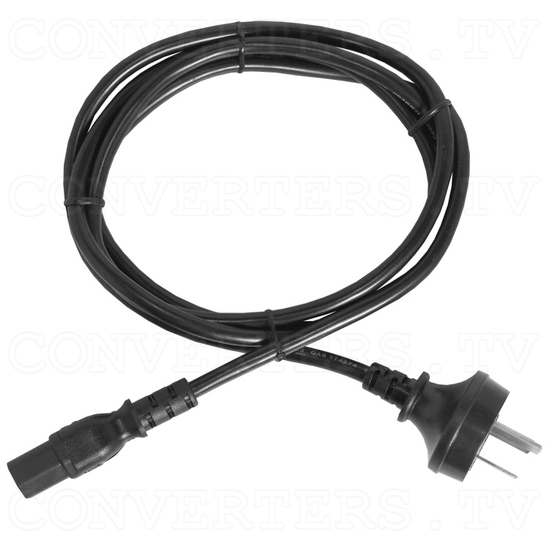 HDBaseT HDMI CAT5e/6/7 Repeater - Power Supply 110v OR 240v
HDBaseT HDMI CAT5e/6/7 Repeater - Full Kit