CAT6 to CAT6 Repeater

save 22%




The CAT6 to CAT6 Repeater is a great solution to extend a CAT6 signal across a long range without degradation. The repeater equalizes and recovers the signal before re-transmitting with optimal quality regardless of the incoming signal quality.

The repeater functions well with our range of HDMI to CAT6/CAT6 to HDMI Transmitters and Receivers. Used in conjunction with a Transmitter and Receiver, this Repeater allows you to extend a HDMI signal across an even greater distance without any drop in quality. For example you can place this Repeater unit in between the Transmitter and Receiver Units for an even longer cable run.

The unit is HDMI v1.3 compliant, with support for Deep Color Video (12 bits/color) and new lossless compressed (Dolby TrueHD, Dolby Digital Plus and DTS-HD Master Audio) digital audio. The unit accepts a range of resolutions - from 480i, 576i, 480p, 576p, 720p, 1080i to 1080p.

| | | | |
| --- | --- | --- | --- |
| Unit Dimensions: | 5.0 x 7.2 x 2.3 cm | Shipping Weight: | 0.50 kg |
| Location: | NSW, Australia | Item Type: | |
| Condition: | New | Warranty : | 12 Months |
| Certificates : | CE, CTick, UL | Manual : | User Manual (224.02 KB) |
Features:
HDMI 1.3, HDCP 1.1 and DVI1.1 compliant
Serial data rate at up to 2.25Gbps, capable of supporting the following digital video formats in Deep Color Mode at up to 36 bits (12bits/color)
DTV resolutions: 480i, 576i, 480p, 576p, 720p, 1080i to 1080p
Supports CAT-6 cables for data/DDC transmission
Supports equalize and recover incoming TMDS data before re-transmitting them with optimal quality regardless of the incoming signal quality
Supports high definition resolution, the cable distance test with 1080p/8bits resolution the Input/Output source can run up to 45/45 meters. If 1080p/12bits resolution the Input/Output source can run up to 15/15 meters
Supports CEC bypass
Supports xvYCC
Specifications:
Input Ports: 1 x HDMI, 1 x DDC
Output Ports: 1 x HDMI, 1 x DDC
Dimensions (mm): 50(W) x 72(D) x 23(H)
Weight(g): 106
Chassis Material: Aluminium
Colour: Black
Operating Temperature: 0°C ~ 40°C
Connects From :
Connects To :

RJ-45 Control Telnet/WebGUI
CAT5 / CAT6 Cable RJ-45

RJ-45 Control Telnet/WebGUI
CAT5 / CAT6 Cable RJ-45
| Converts From : | Converts To : |
| --- | --- |
| | |
1 x CAT6 to CAT6 Repeater
1 x Product Manual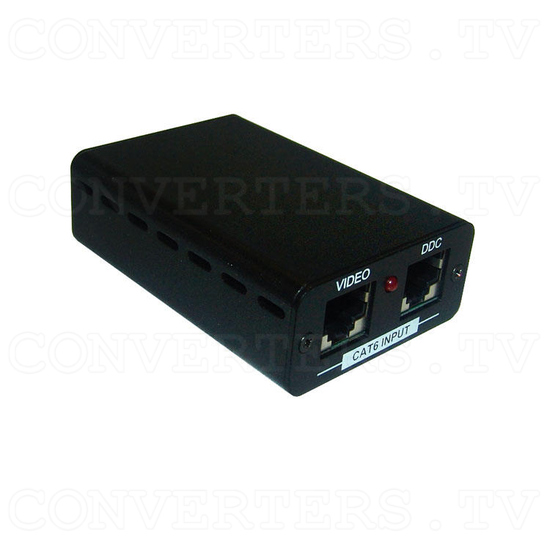 CAT6 to CAT6 Repeater - Full View
CAT6 to CAT6 Repeater - Front View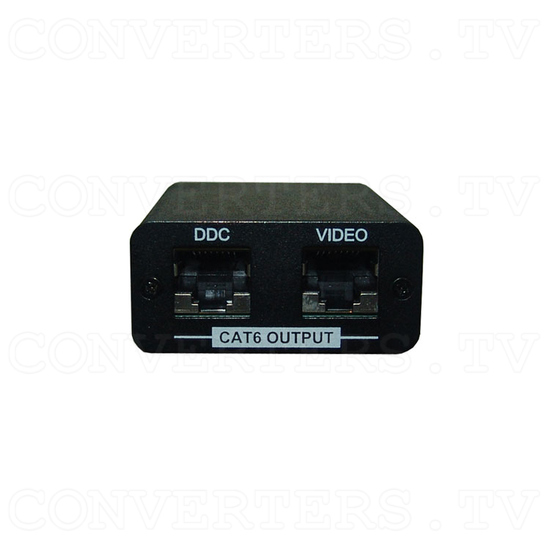 CAT6 to CAT6 Repeater - Back View