3D Mini HDMI Analyzer - CH-A1

save 15%




The 3D Mini HDMI Analyzer (CH-A1) is the complete tool for checking the compatibility of 3D sources and displays. It features touch sensitive controls with an OLED (Organic Light Emitting Diode) display that shows the input and output timings. The device interrogates the frame information of the input source (such as a Blu-Ray DVD) and the output sink (such as a HDTV) EDID data, ensuring the compatibility of both source and display for inter-working.

The 3D Mini HD Analyzer provides you with 25 x timings, 6 x patterns and 1 x 3D pattern for timing. It has input signal bypass and supports digital video formats in Deep Colour Mode at up to 36 bits (12 bits/colour). Also has audio support for new lossless compressed digital audio (dolby True HD, Dolby Digital Plus, and DTS-HD master audio) and internal pattern audio LPCM 2 CH (48/96/192KHz). 5.1CH (48/96 KHz) and 7.1 CH (48/96 KHz) audio.

The 3D Mini HD Analyzer uses built in patterns to test output devices while also being compact and easy to use, making it a useful companion for any scale installation.

| | | | |
| --- | --- | --- | --- |
| Unit Dimensions: | 12.0 x 7.0 x 2.5 cm | Shipping Weight: | 0.74 kg |
| Location: | NSW, Australia | Item Type: | |
| Condition: | New | Warranty : | 12 Months |
| Certificates : | CE, CTick, UL | Manual : | User Manual (1.11 MB) |
Features:
Supports Timing include SD, HD up to 1080p, PC up to WUXGA and 3D
Provides 25 timings and 6 patterns
Deep color video up to 12-bits, 1080p@60Hz
Support input signal bypass, digital video formats in Deep Color Mode at up to 36 bits (12bits/color) and new lossless compressed (Dolby TrueHD, Dolby Digital Plus and DTS-HD master Audio) digital audio
Supports internal pattern audio LPCM 2CH 48/96/192KHz, LPCM5.1 48/96 kHz, LPCM7.1 48/96KHz
Analyze input source info-frame and output sink EDID
Touch button control function
OLED show Input / Output timing information.
Specifications:
TMDS clock frequency : 225MHz
Input port: 1 x HDMI (female type)
Output port: 1 x HDMI (female type):
EXT Mode:(HDMI input)
HDMI resolution: 480i/p, 576i/p, 720p ~ 1080p
PC resolution: VGA, WUXGA
3D resolution: Support all 3D Timing
INT Mode:(Internal pattern)
HDMI resolution: 480i/p, 576i/p, 720p ~ 1080p
PC resolution: VGA ~ SXGA, WUXGA
3D resolution: Frame packing (720p@50, 1080p@24); Side-by-Side (half) (1080p@24, 720p@50/60); Top and bottom (1080p@24, 720p@50/60)
Audio Format:
480i/p, 576i/p or VGA ~ SVGA support LPCM 2CH 48/96/192kHz, LPCM 5.1CH 48kHz, LPCM 7.1 CH 48kHz
720p ~ 1080p or XGA ~ WUXGA support LPCM 2CH 48/96/192kHz, LPCM 5.1CH 48/96kHz, LPCM 7.1CH 48/96kHz
ESD Protection: human body model: ± 8kV (air Gap Discharge), 4± kV (contact Discharge)
Power Supply: 5v/1A DC (US/EU standards, CE/FCC/UL certified)
Power Consumption (watts): 4W (max)
Dimensions (cm): 12.0(l) x 7.0(w) x 2.5(h)
Weight (grams): 130
Operating Temperature: 0C ~ 40C / 32F ~104F
Storage Temperature: -20C ~ 60C / -4F ~ 140F
Relative Humidity: 20 ~ 90% RH (no condensation)
Chassis Material: Plastic
Chassis Colour: Black
Converts From :
Converts To :

HDTV 480p
HDTV 576p
HDTV 720p
HDTV 1080p
HDTV 1080i
HDTV 480i
HDTV 576i

HDTV 480p
HDTV 576p
HDTV 720p
HDTV 1080p
HDTV 1080i
HDTV 480i
HDTV 576i
Optical S/PDIF
1 x CYP - 3D Mini HDMI Analyser - CH-A1
1 x User Manual
1 x Product Manual
1 x Switch mode Power Supply 100-240v 50-60Hz 0.3A, DC 5V - 1.2A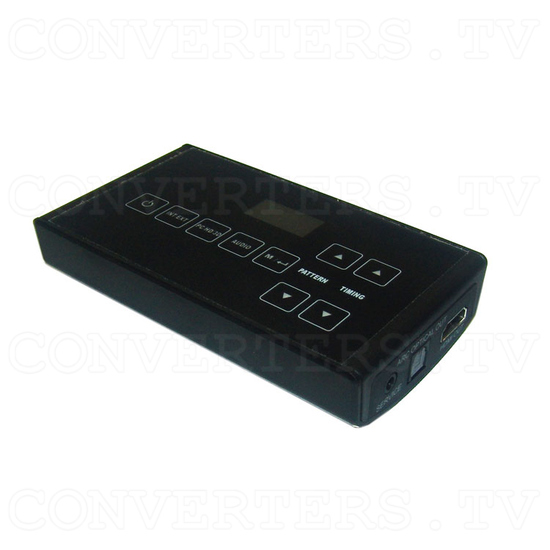 3D Mini HDMI Analyzer - CH-A1 - Full View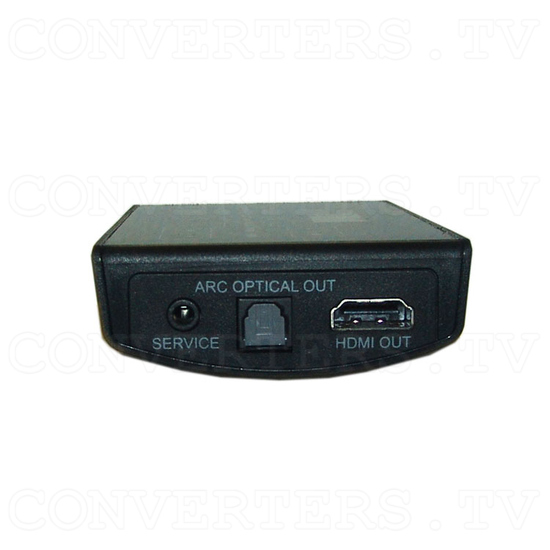 3D Mini HDMI Analyzer - CH-A1 - Front View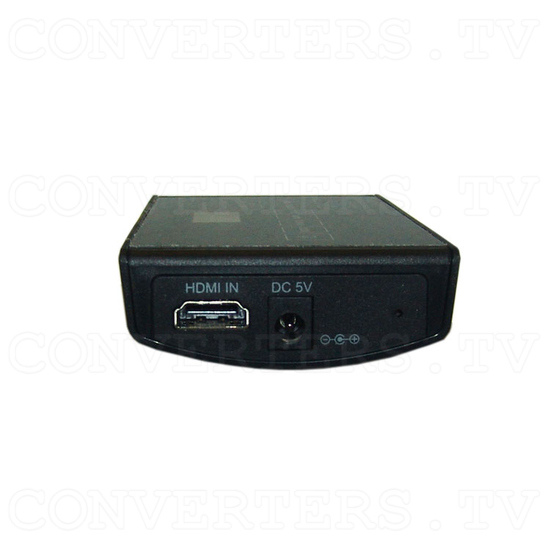 3D Mini HDMI Analyzer - CH-A1 - Back View
3D Mini HDMI Analyzer - CH-A1 - Top View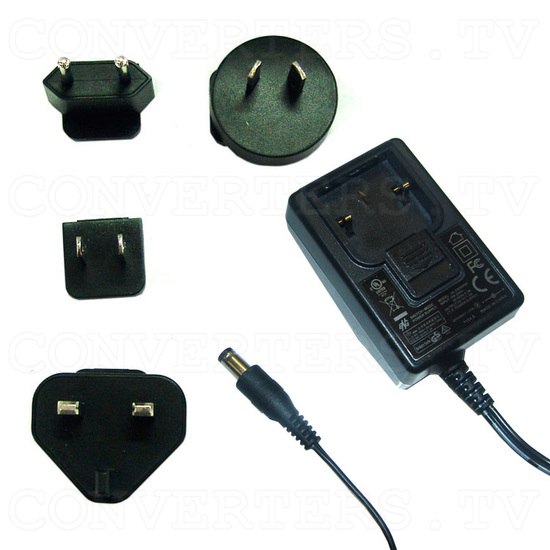 3D Mini HDMI Analyzer - CH-A1 - Power Supply 110v OR 240v
3D Mini HDMI Analyzer - CH-A1 - Full Kit