HDMI Audio Inserter

save 37%





The HDMI Audio Inserter allows for the addition of analog (Left/Right) or digital (optical Toslink) audio to the HDMI signal. This gives 3 different sources for audio to be selected from. Simple switch operation selects between the HDMI audio signal, the L/R analog input or the optical digital input. You may connect audio from a stereo system (analog L/R), a Blu-Ray player (optical digital) or a DVD player (with the audio embedded in the HDMI stream).

The HDMI Audio Inserter makes the over dubbing of a video signal very easy. Supports HDMI audio formats of PCM2 / 5.1 / 7.1, Dolby 5.1, DTS 5.1, DD+, D-TrueHD, DTS-HD and Optical audio format of PCM2 with sample frequencies up to 192kHz and 48kHz respectively.

Easy to install and operate, the HDMI Audio Inserter is an enhancement to any home theatre center. It is also ideal for use in Showroom displays, product image displays, demonstration displays or video game entertainment.

| | | | |
| --- | --- | --- | --- |
| Unit Dimensions: | 10.0 x 7.0 x 2.0 cm | Shipping Weight: | 0.58 kg |
| Location: | NSW, Australia | Item Type: | Digital and Analog Audio Products |
| Condition: | New | Warranty : | 12 Months |
| Certificates : | CE, CTick, UL | Manual : | User Manual (480.11 KB) |
Features:
Supports HDMI 1.3, HDCP 1.2 and DVI 1.0
Supports HDMI sample frequency rates up to 192kHz
Supports Optical sample frequency rates up to 48kHz
Supports TMDS clock frequency rate 225MHz
Supports high-bit-rate (HBR) audio
HDMI cable distance test with 1080p 8/12bit resolution, the input & output can run up to 10 meters
Low power consumption
24 bit resolution
Specifications:
Input Port: 1 x HDMI, 1 x Optical, 1 x R/L
HDMI Sample Frequency: Up to 192 kHz
Optical Sample Frequency: Up to 48 kHz
Output Port: 1 x HDMI
HDMI Audio Format: PCM2/5.1/7.1, Dolby 5.1, DTS 5.1, DD+, D-TrueHD, DTS-HD
Optical Audio Format: PCM2
Power Supply: 5V / 1A DC (US/EU standards, CE/FCC/UL certified)
ESD Protection Human body model: ± 8kV (air-gap discharge), ± 6kV (contact discharge)
Dimensions(mm): 100 (W) x 70 (D) x 20(H)
Weight(g): 90
Chassis Material: Plastic
Colour: White
Operating Temperature: 0ºC~40ºC / 32ºF~104ºF
Storage Temperature: -20ºC~60ºC / -4ºF~140ºF
Power Consumption: 1.5W
Relative Humidity: 20 ~ 90% RH (non-condensing)
Power Supplies:
Multi-Voltage Power Supply : Switch mode Power Supply 100-240v 50-60Hz 0.3A, DC 5V - 1.2A
Connects From :
Connects To :

HDMI (HDTV)
Optical TOSlink S/PDIF
Analog Stereo L/R Jacks
Converts From :
Converts To :

Coaxial S/PDIF
Optical S/PDIF
Analog Stereo L/R Audio

Coaxial S/PDIF
Optical S/PDIF
1 x HDMI Audio Inserter - CLUX-11CA
1 x Product Manual
1 x Switch mode Power Supply 100-240v 50-60Hz 0.3A, DC 5V - 1.2A
HDMI Audio Inserter - Full View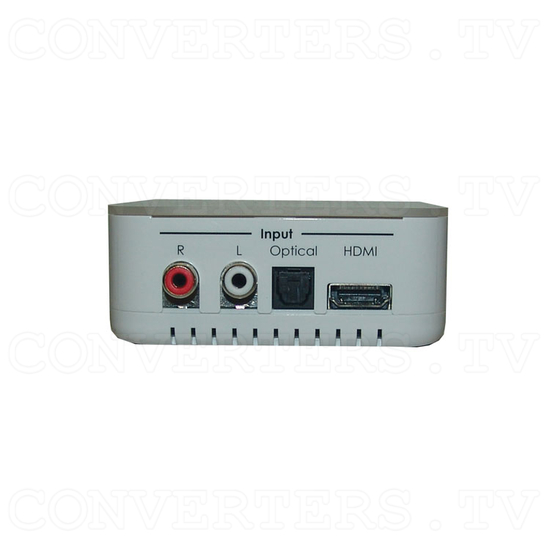 HDMI Audio Inserter - Front View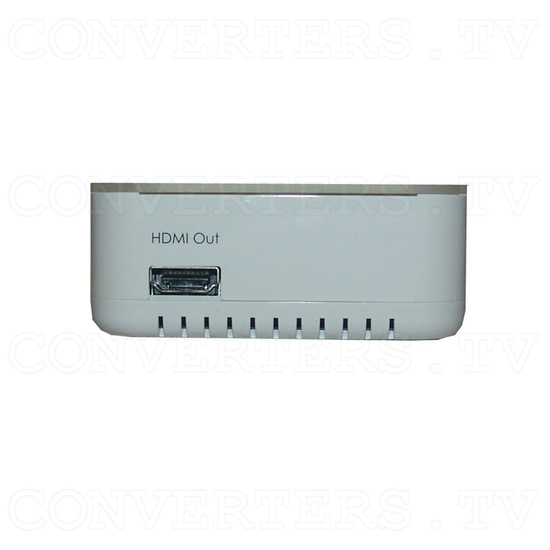 HDMI Audio Inserter - Back View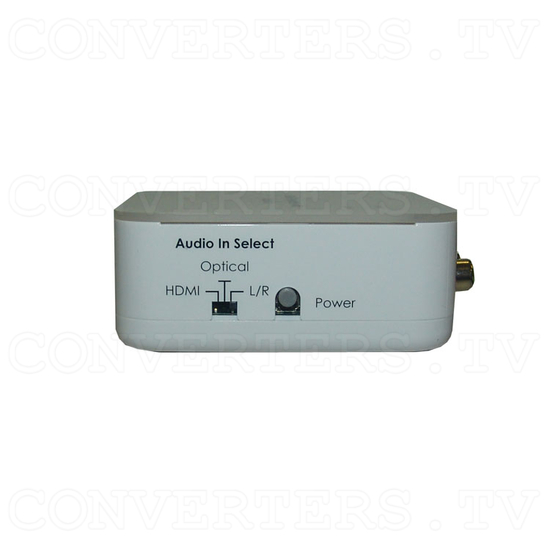 HDMI Audio Inserter - Left View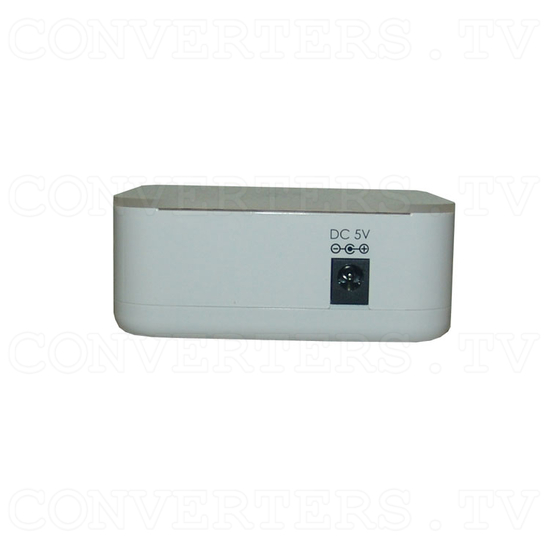 HDMI Audio Inserter - Right View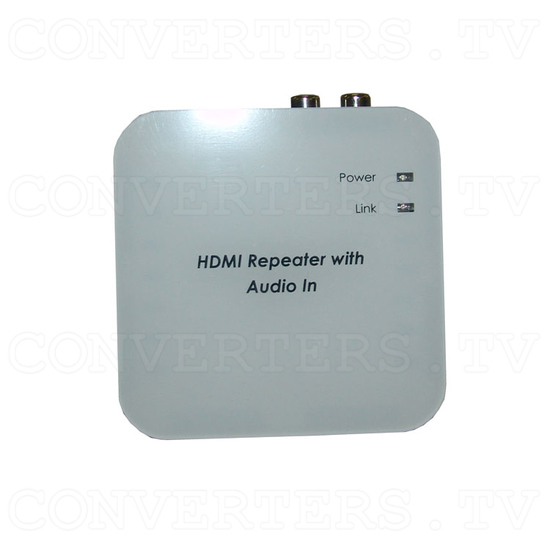 HDMI Audio Inserter - Top View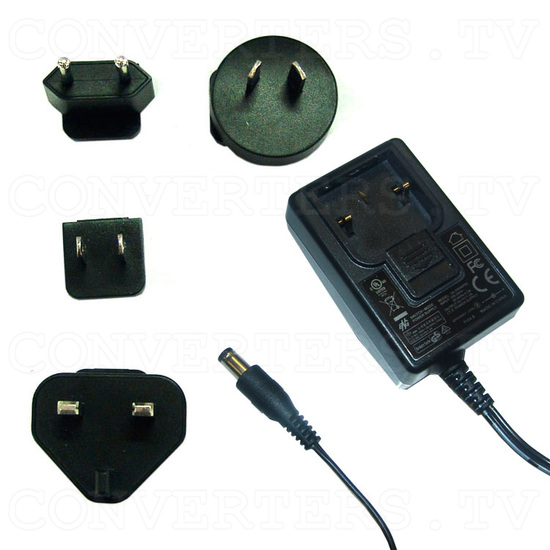 HDMI Audio Inserter - Power Supply 110v OR 240v
HDMI Audio Inserter - Full Kit