USB Audio Converter Pro

save 6%




The USB Audio Converter Pro is designed to convert a USB audio signal into a Left/Right stereo or Optical audio output. It allows your PC audio signal to be output to an amplifier/receiver or speaker system for you to enjoy high quality audio.

The unit is compliant with USB Audio Class 2.0 which is able to accept digital/analog audio up to 192 KHz and a high bit rate of 24-bits. The unit features plug n play operation, and is powered via the USB connection meaning no additional power supply is needed. The USB Audio Converter Pro also includes a 6.3mm Headphone Jack which allows you to conveniently connect a pair of headphones to the unit.

| | | | |
| --- | --- | --- | --- |
| Unit Dimensions: | 9.7 x 8.5 x 3.5 cm | Shipping Weight: | 0.32 kg |
| Location: | NSW, Australia | Item Type: | Digital and Analog Audio Products |
| Condition: | New | Warranty : | 12 Months |
| Certificates : | CE, CTick, UL | Manual : | User Manual (191.82 KB) |
Features:
500 MIPS, 8 threads, XS1-L1 processor
Supports standard sampling rates - 44.1KHz, 48KHz, 88.2KHz, 96KHz, 192KHz
Supports Bits : 16 Bits / 24Bits
Support for Windows up to Win7 64-bit and MAC OS
Compact and elegant design
Power supplied by USB
Specifications:
Input port : USB Audio Class 2.0
Output port : 6.3mm Headphone, L/R and Optical - L/R Output
Full-Scale : 2Vrms
THD+N : -92dB (A-weighting)
SNR : -108dB
Crosstalk : -96dB
Frequency Response : ±0.05dBrA
IMD SMPTE : -83dB IMD DFD : -97dB I
MD MOD : -81dB
Headphone output load : 16 ohm
Output Power : 200mW Full-Scale : 2Vrms
THD+N : -80dB (A-weighting) SNR : -103dB
Crosstalk : -80dB
Frequency Response : ±0.1dBrA IMD SMPTE : -77dB
IMD DFD : -92dB
IMD MOD : -70dB
Connects From :
Connects To :

USB (PC) Type A Device Ports

Optical TOSlink S/PDIF
Analog Stereo L/R Jacks
Converts From :
Converts To :

Optical S/PDIF
Analog Stereo L/R Audio
1 x USB Audio Converter Pro
1 x Product Manual
1 x Software CD
1 x USB to USB type B cable
1 x Audio Jack Adapter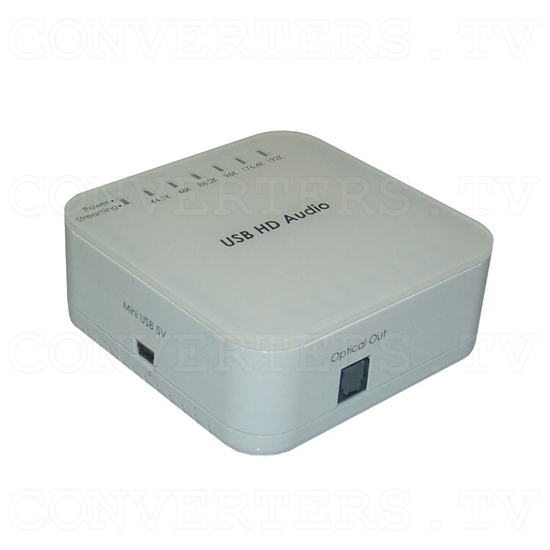 USB Audio Converter Pro - Full View
USB Audio Converter Pro - Front View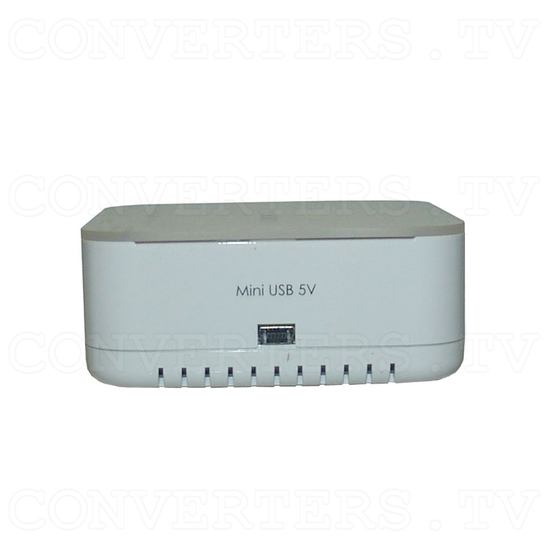 USB Audio Converter Pro - Left View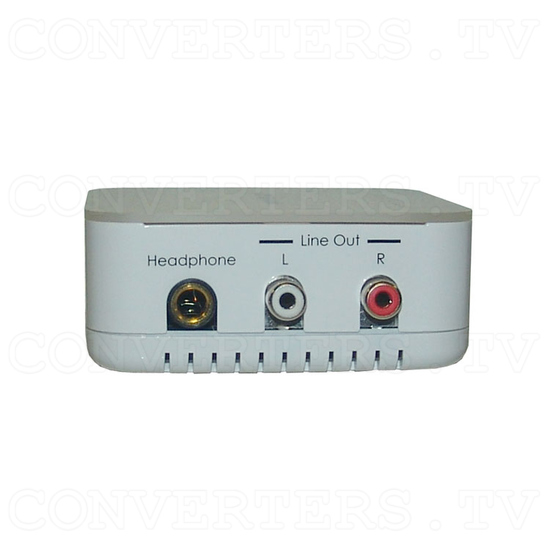 USB Audio Converter Pro - Right View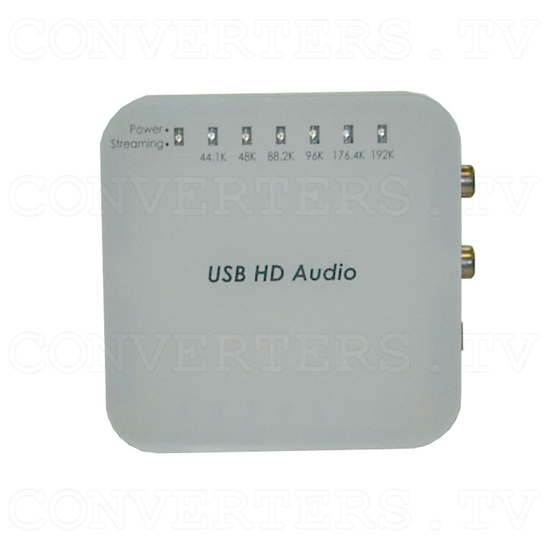 USB Audio Converter Pro - Top View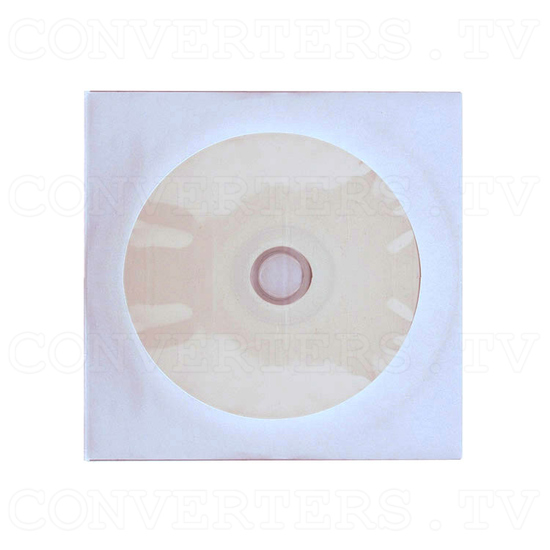 USB Audio Converter Pro - Software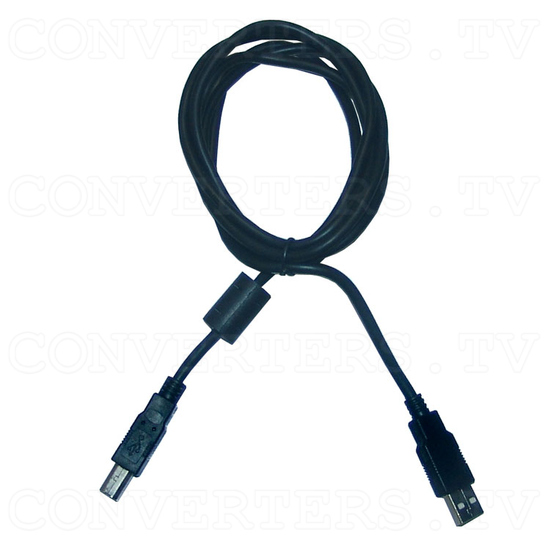 USB Audio Converter Pro - USB to USB type B cable
USB Audio Converter Pro - Audio Jack Adapter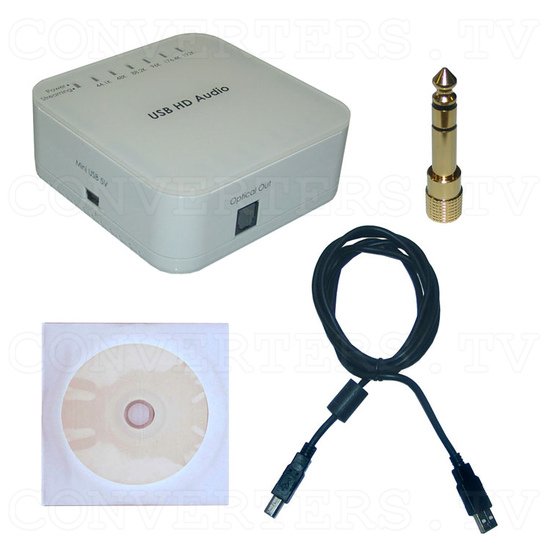 USB Audio Converter Pro - Full Kit