Stereo to SPDIF audio delay Converter Box

save 16%




Stereo to SPDIF audio delay Converter Box is designed to convert an analog stereo audio signal from L/R input to Coaxial SPDIF and TOSLink Optical outputs simultaneously, with an additional selectable audio delay (150 millisecond) feature.

This allows you to delay the audio output to match the video signal/adjust AV sync when necessary.

The unit also works as a converter and/or splitter allowing you to use one output or both at the same time. For example you could output via TOSLink to one receiver, and output via Coaxial to another receiver at the same time.

The output digital audio signal is 2-Channel uncompressed LPCM (Linear Pulse Code Modulation) with sampling rate at 48KHz. Both Optical Fiber and Coaxial cables connected to the outputs of the unit can run up to 5 meters while still providing reliable and lossless audio signal transmission.

The unit is extremely compact and easy to install. Connect your L/R audio input to the unit, and then connect the output ports to the Coaxial or TOSLink (optical fiber) input port of audio equipments such as audio amplifier or AV receiver. To use the audio delay feature, you simply press the "audio delay 150ms" switch on the unit On/Off.

| | | | |
| --- | --- | --- | --- |
| Unit Dimensions: | 6.8 x 5.0 x 2.3 cm | Shipping Weight: | 0.26 kg |
| Location: | NSW, Australia | Item Type: | |
| Condition: | New | Warranty : | 12 Months |
| Certificates : | CE, CTick, UL | Manual : | User Manual (195.18 KB) |
Features:
Audio delay technology provides 150 ms delay, switch selectable on/off (no delay options on audio output for user to adjust lip sync (or A/V sync)
Supports uncompressed 2-channel LPCM (Linear Pulse Code Modulation) digital audio signal output
Supports output sampling rate at 48KHz
Provides electromagnetic noise free transmission
Easy to install and operate
Specifications:
Input ports: Stereo R/L
Output ports: 1 x TOSLink (Optical Fiber), 1 x Coaxial
Power Supply: 5V/0.36 ~ 0.5A DC (US/EU standards, CE/FCC/UL certified)
Dimensions (mm): 67(w) x 50(d) x 23(h)
Weight (g): 30
Chassis Material: Aluminium
Operating Temperature: 0°C ~ 40°C
Please Note:
Power plug adapter available for most countries (please mention the type you require when ordering)
Power Supplies:
Multi-Voltage Power Supply : 100-240VAC to 5V DC 1A Switch Mode Power Supply Centre Positive - Aus Plug
Connects From :
Connects To :

Coaxial RCA S/PDIF
Optical TOSlink S/PDIF
Converts From :
Converts To :

Coaxial S/PDIF
Optical S/PDIF
1 x Stereo to SPDIF audio delay Converter Box
1 x Product Manual
1 x Switch Mode Power Supply 100-240vAC to 5vDC 1A (Centre Positive)
Stereo to SPDIF audio delay Converter Box - Full View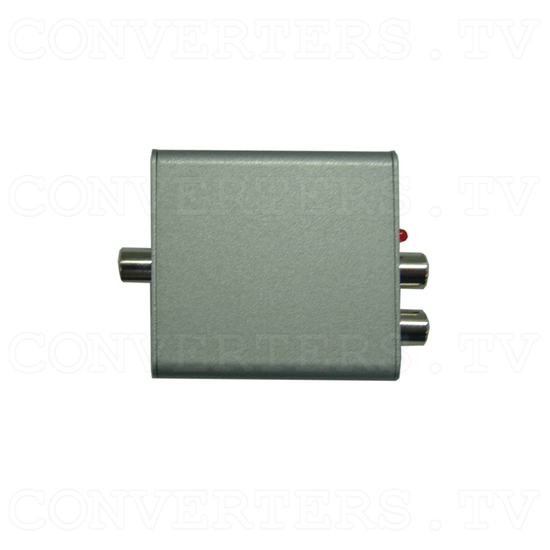 Stereo to SPDIF audio delay Converter Box - Top View
Stereo to SPDIF audio delay Converter Box - Front View
Stereo to SPDIF audio delay Converter Box - Back View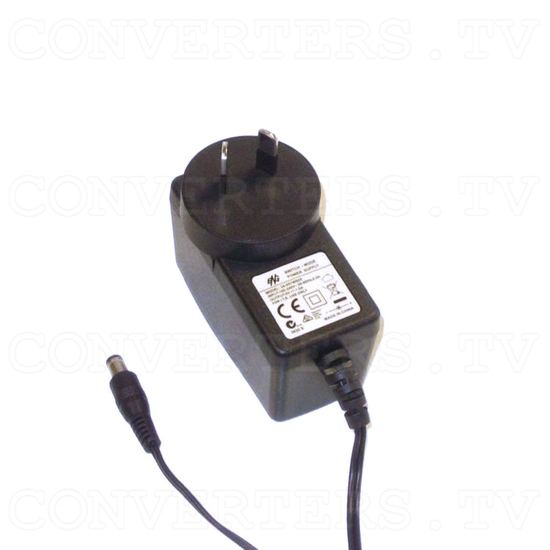 Stereo to SPDIF audio delay Converter Box - Power Supply 110v OR 240v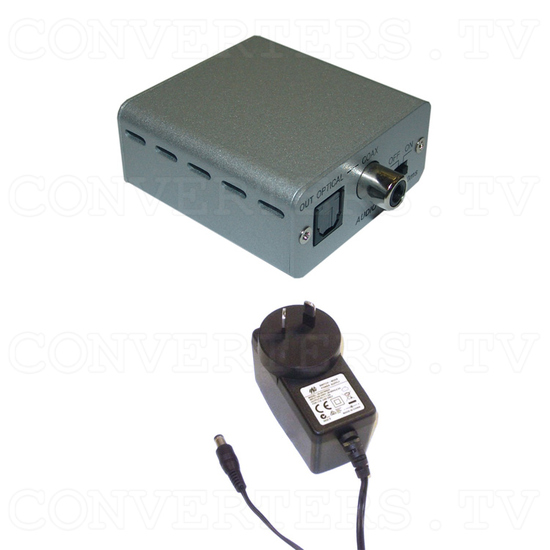 Stereo to SPDIF audio delay Converter Box - Full Kit