| | |
| --- | --- |
| | Video to 3G SDI and HDMI Scaler Box |
The Video to 3G SDI and HDMI Scaler Box upscales any video signal from a HDMI, PC VGA, Component HD or Composite source to a HDMI High Definition video with 720p@50/60Hz, or, 1080p@50/60Hz and SDI formats including HD_SDI SMPTE 292M, or, 3G-SDI 424M/425M. The converted input video signal is output as a High Definition HDMI signal and an SDI signal, both transmitting at the same time.

Supports input timings for HDMI and Component HD of 480i/p~1080i/p@50/60Hz and PC VGA resolutions VGA~WUXGA, with selectable 720p@50/60Hz and 1080p@50/60Hz output. The selectable output allows conversion of Video formats of PAL(50Hz) to NTSC(60Hz) and NTSC(60Hz) to PAL(50Hz), making the Video to 3G SDI and HDMI Scaler Box ideal for use in any country.

Besides scaling features, the device also carries functions for it to serve as control center of video wall with M×N setup scenarios up to 15×15 total 225 displays showing one single picture together.

Easy to install and setup, the device is controlled by a hand held Remote Control, front panel push buttons or by RS232 PC commands.

Applications:


Simultaneous output of video signals to HDMI and SDI displays.
Upscales standard definition input video to high definition output video for display to HDTV's.
Control support for Video Wall applications.
| | | | |
| --- | --- | --- | --- |
| Unit Dimensions: | 32.0 x 20.0 x 5.0 cm | Shipping Weight: | 2.70 kg |
| Location: | NSW, Australia | Item Type: | |
| Condition: | New | Warranty : | 12 Months |
| Certificates : | CE, CTick, UL | Manual : | User Manual (579.75 KB) |
Features:
Supports HDMI, PC, Component and Composite Video inputs
Supports SDI and HDMI outputs simultaneously
Supports SDI output distance up to 100 meters (3G-SDI), or 200 meters (HD-SDI)
Scale any input signal to:
HDMI: 720p@50/60 Hz or SDI: HD-SDI SMPTE 292M (1.485 Gbit/s)
HDMI: 1080p@50/60 Hz or SDI: 3G-SDI SMPTE 424M/425M (2.970 Gbit/s)
Supports HDMI input timings: VGA@60 Hz ~ WUXGA@60 Hz (RB) & 480p/576p ~ 1080p@50/60 Hz
Supports VGA input timings: VGA@60 Hz ~ WUXGA@60 Hz (RB) & 1920x1080@60 Hz
Supports Component input timings: 480i/576i ~ 1080i/p@50/60 Hz
Supports Composite Video input timings: NTSC, PAL
Supports PAL and NTSC video format conversion (PAL to NTSC or NTSC to PAL)
Supports Video Wall controlling
Supports front panel buttons, hand held Remote and RS232 PC protocol control for setup
Supports IR (InfraRed) Extension using IR Receiver
5vDC power with low power consumption
Specifications:
SDI Transmission Rates: 2.970 Gbps; 2.971/1.001 Gbps; 1.485 Gbps and 1.485/1.001 Gbps
Video Bandwidth: 148MHz
Input Ports: 1 x HDMI Male Type A; 1 x PC 15 HD + Audio; 1 x Component + Audio; 1 x Composite + audio
Output Ports: 1 x HDMI Male Type A; 1 x SDI (SD/HD/3G-SDI)
SDI cable transmission distance: 3G/HD/SD up to 100/200/300m with Belden 1694A cable
HDMI cable transmission distance: Input & Output = 10m @ 8 and 12bit colour
Input HDMI PC timings: VGA ~ WUXGA
Input HDMI HD timings: 480p, 576p, 720p, 1080i/p
Input VGA timings: VGA ~ WUXGA
Input Comp HD timings: 480i/p, 576i/p; 720p; 1080i/p
Input Composite: RCA PAL and NTSC
Output HDMI timing: 720p@50/60Hz; 1080p@50/60Hz
Output SDI timing: SMPTE 292M (1.485Gbit/s) & SMPTE 424M/425M (2.970Gbit/s)
Power Supply: 100-240vAC to 5vDC 6A +ve centre
Power (watts): 12.9w
Dimensions (cm's): 32.0(l) x 20.0 (w) x 5.0 (h)
Weight (kg's): 1.600kg
Cover: Flat Black Metal
Operating Temp: 0C ~ 40C / 32F ~ 104F
Storage Temp: -20C ~ 60C / -4F ~ 140F
Relative Humidity: 20-90% RH (non-condensation)
ESD Protection: ± 8kV (air-gap); ± 4kV (contact)
Power Supplies:
Multi-Voltage Power Supply : 100 - 240VAC to 5V DC 6A Switch Mode Power Supply Centre Positive
| Converts From : | Converts To : |
| --- | --- |
| | |
1 x Video to 3G SDI - HDMI Scaler Box
1 x Product Manual
1 x Infrared sensor
1 x 250V Power Cord
1 x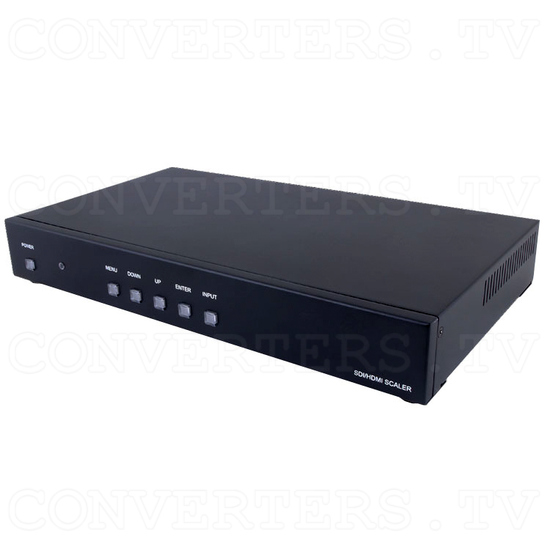 Video to 3G SDI and HDMI Scaler Box - Full View
Video to 3G SDI and HDMI Scaler Box - Front View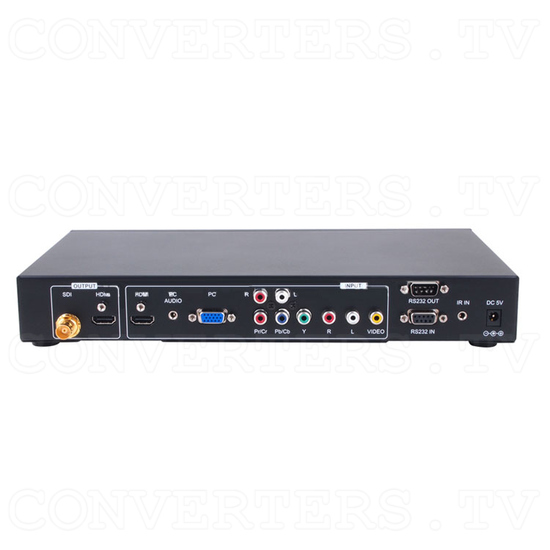 Video to 3G SDI and HDMI Scaler Box - Back View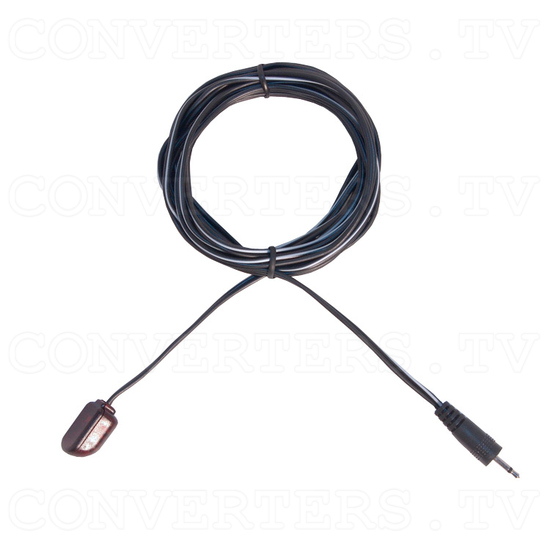 Video to 3G SDI and HDMI Scaler Box - Infrared sensor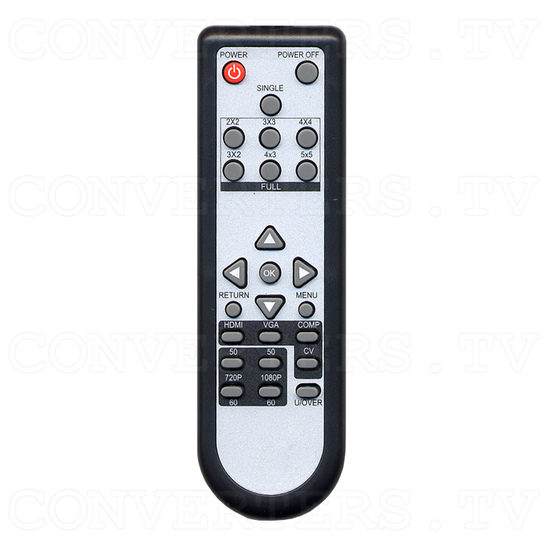 Video to 3G SDI and HDMI Scaler Box - Remote
Video to 3G SDI and HDMI Scaler Box - 250V Power Cord
Video to 3G SDI and HDMI Scaler Box - Power Supply 110v OR 240v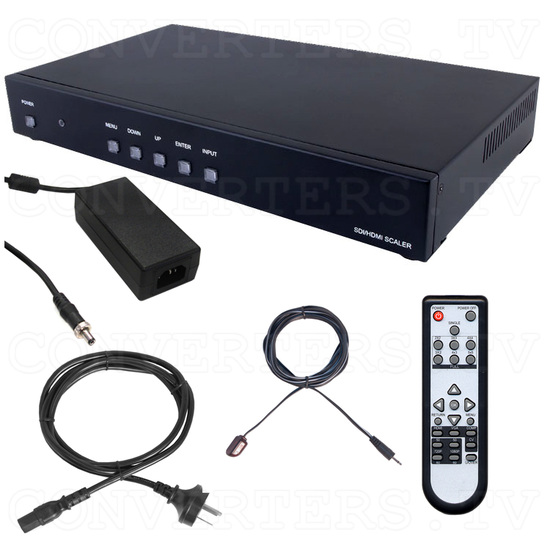 Video to 3G SDI and HDMI Scaler Box - Full Kit